Along the Nordic nation's southeast coast, Line Solgaard Arkitekter creates a magical family getaway that stands in symbiosis with its surroundings.
In Norway, cabin life is a guiding pleasure principle-many Norwegians own or have access to remote hyttes that serve as back-to-nature retreats. When architect Line Solgaard, founder of the eponymous Oslo- and Fredrikstad-based firm, started planning a getaway for her family in the place where she grew up, the design quickly became a group affair.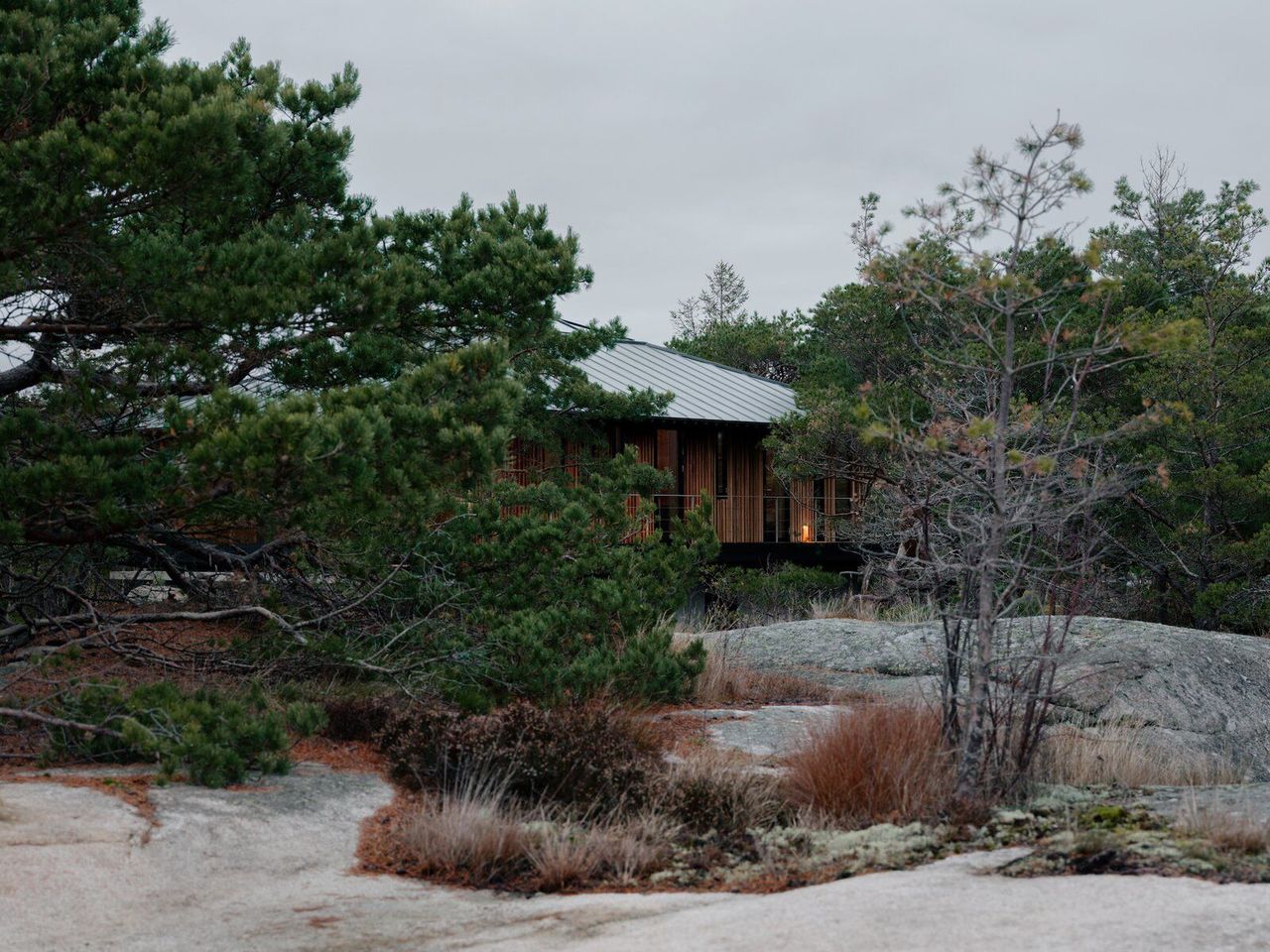 "The whole family came up with their wishes for this place, and we had a lot of interesting discussions," Line says. "We all agreed about using natural, lasting materials that age with grace."

Weekend House Fredrikstad is located about 600 feet from the sea on a rocky slope carpeted with pine and oak trees-most of which were preserved during the home's construction. The cabin only occupies the northeastern section of the site, which leaves a large portion of the waterfront area for outdoor living spaces, which are designed to fit organically into the existing terrain.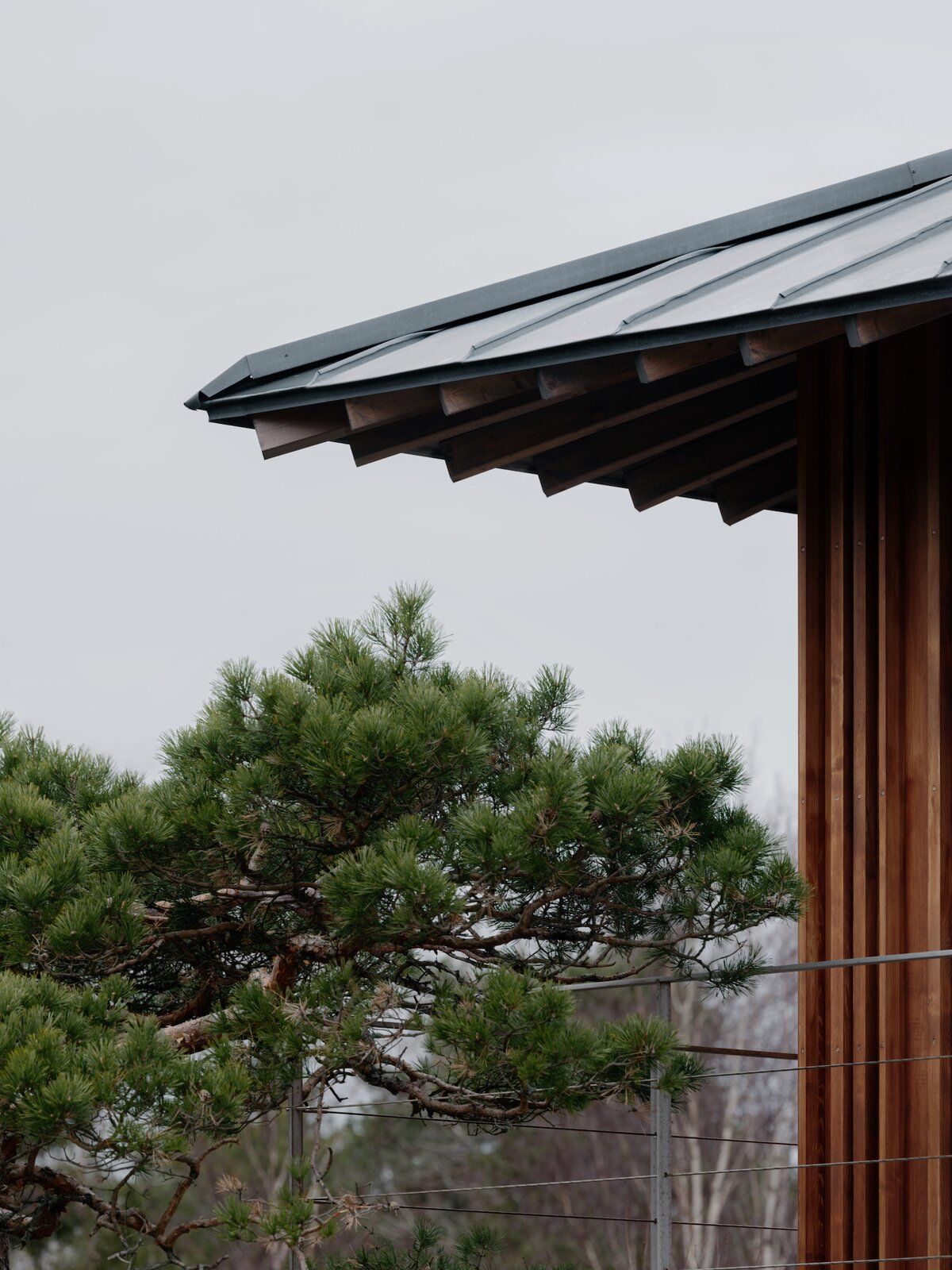 The home's concrete base was cast in place, and it has a hue similar to that of the mountain itself. It's designed to age with a patina that will help it further blend into the environment. Untreated, exposed concrete pairs with cedar cladding, custom, oak-paneled ceilings, and a glass roof in the center of the home that opens like a sunroof for natural ventilation.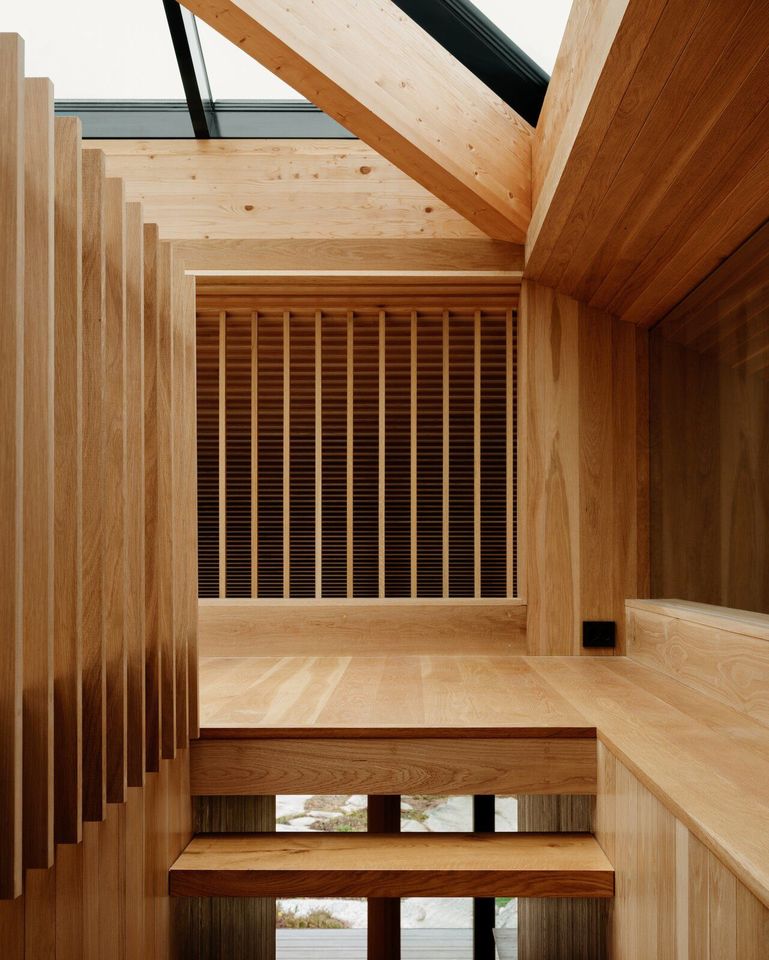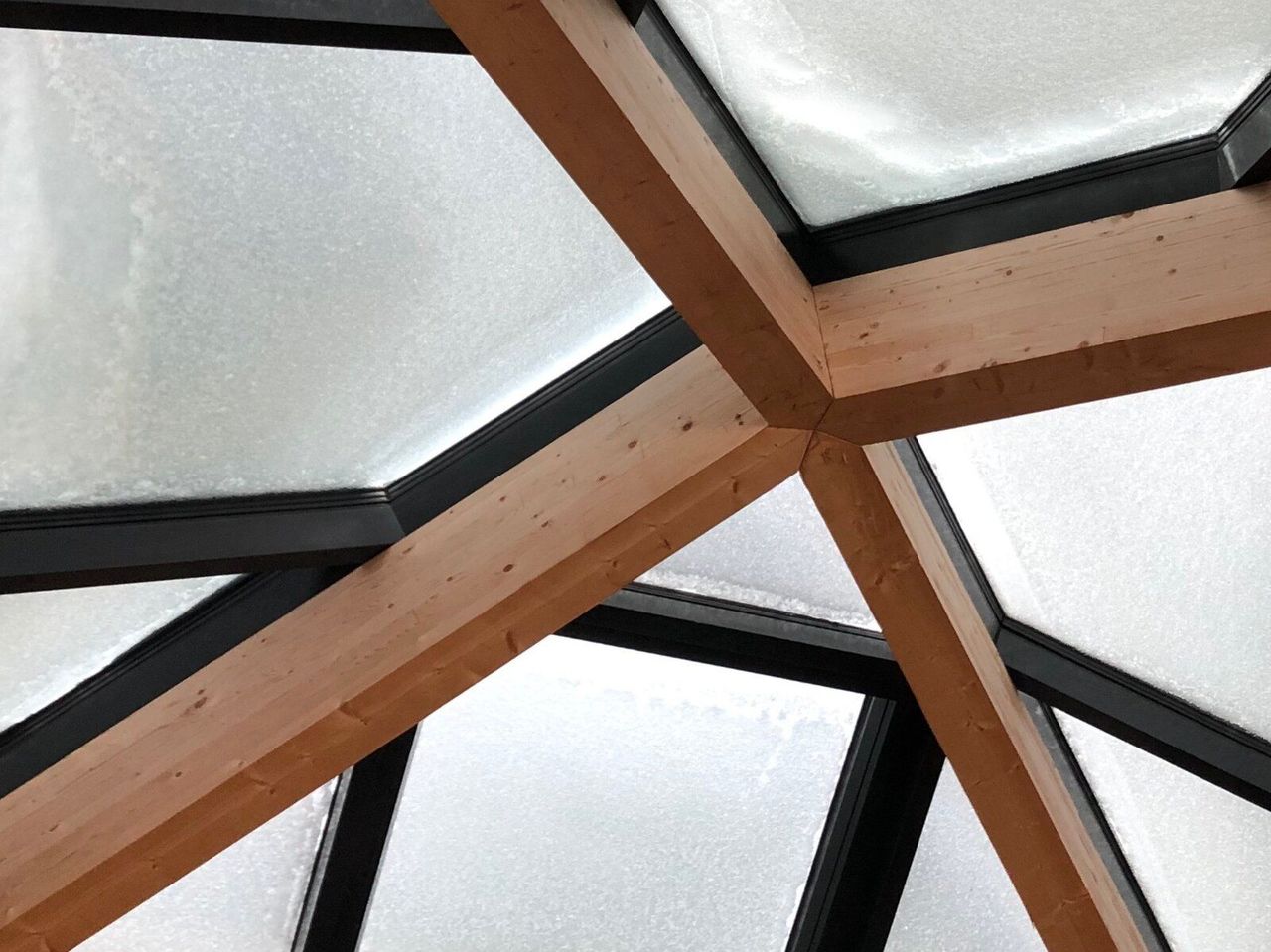 The cabin's profile slopes on one side to create an ever-changing play of shadows on the ceiling and roof throughout the day. The ceiling remains free of lighting and other technical installations, allowing it to frame the room with its beautiful shape and put the focus on the views outside.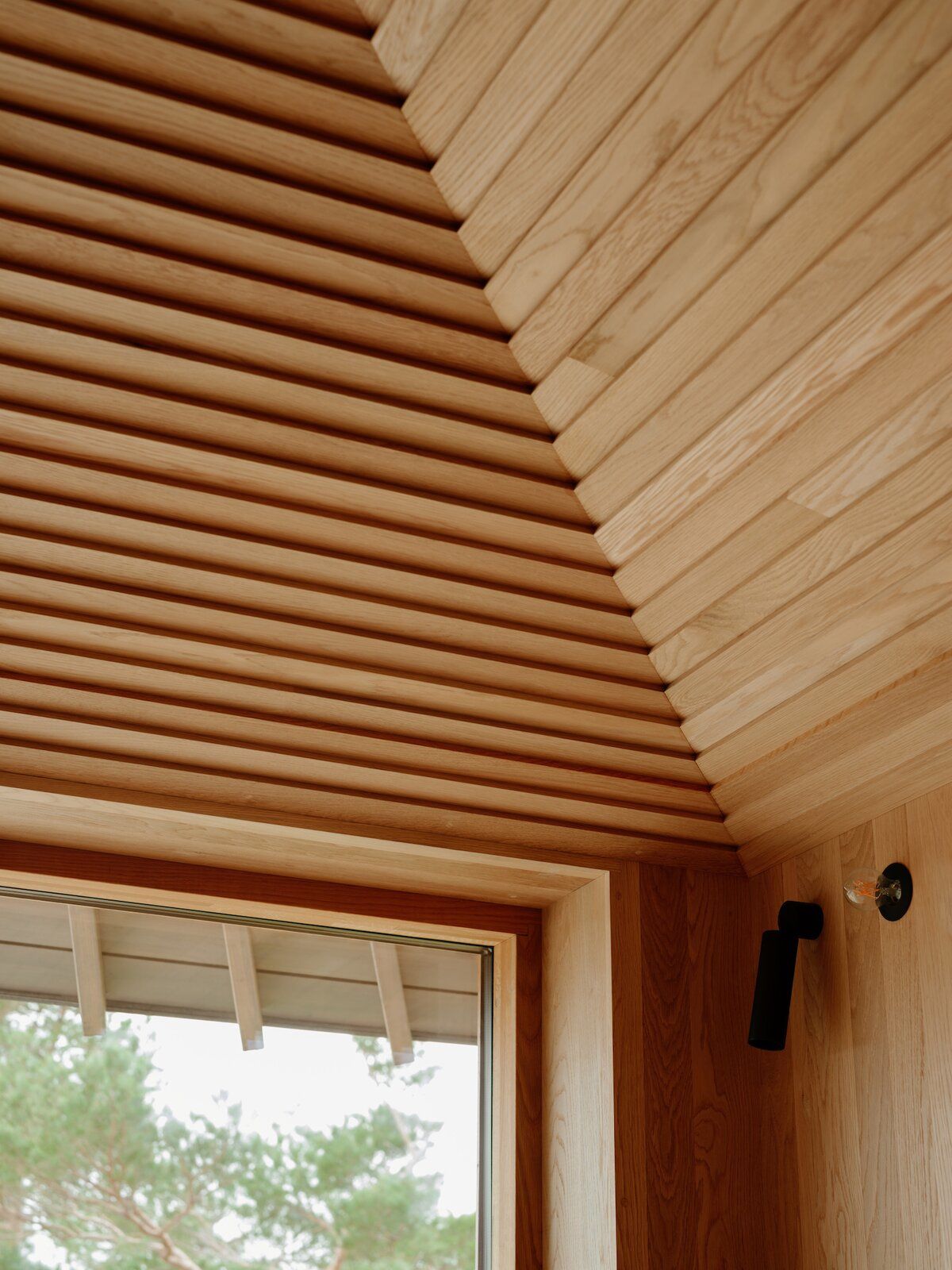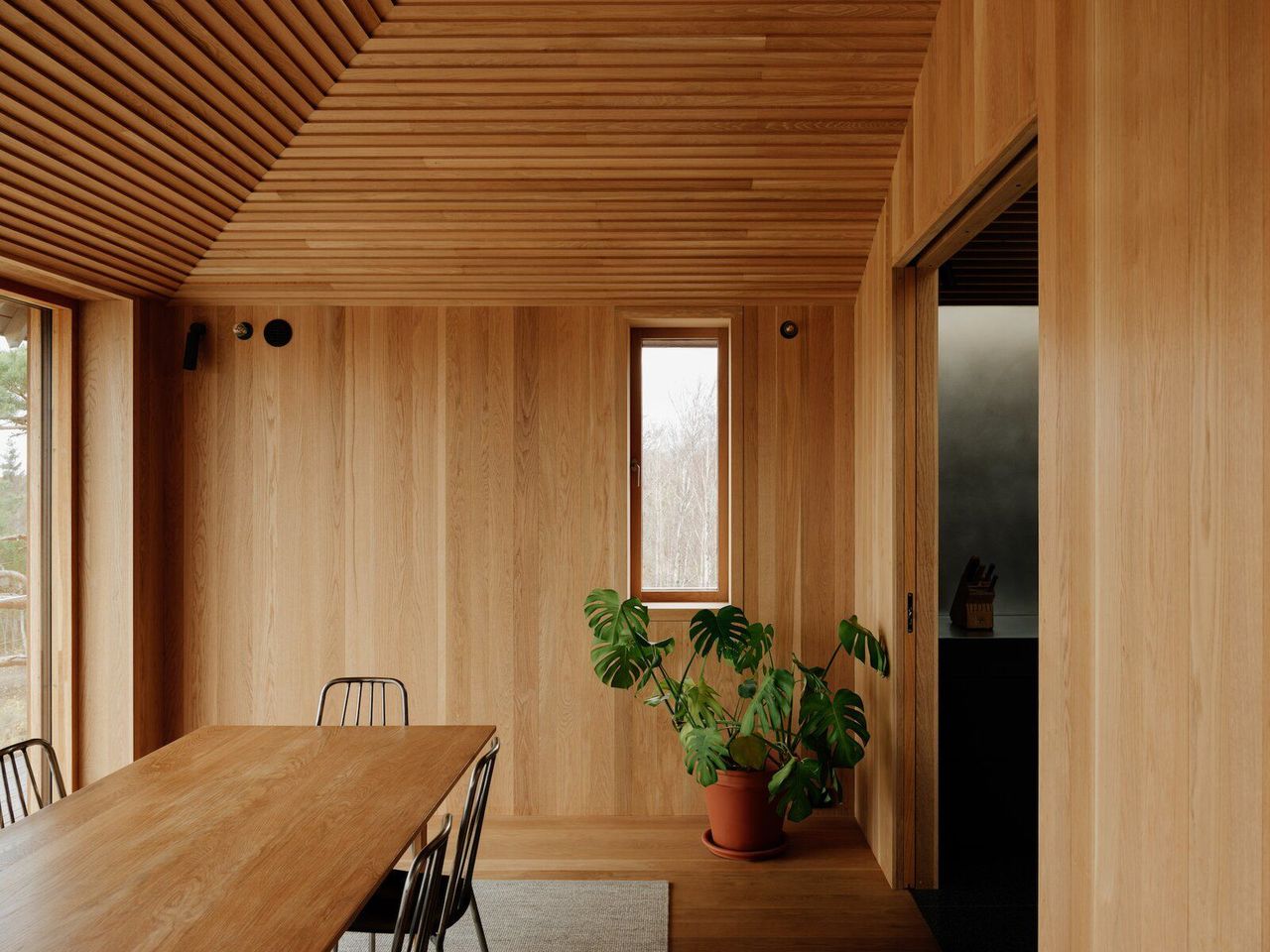 Zoning different areas of the home with unique qualities ensured the relatively small house "always has some spaces that are buzzy, and some spaces that are quiet," says the architect.

The family enjoys cooking, and they wanted the kitchen to stand in a separate space from the living room to keep the latter zone free from the noise and smells of food preparation. During the summertime, Line says, the family enjoys swimming in the sea and hiking in the surrounding mountains. When the mercury rises, the home's base and sunroof pair to keep the air inside cool and buoyant.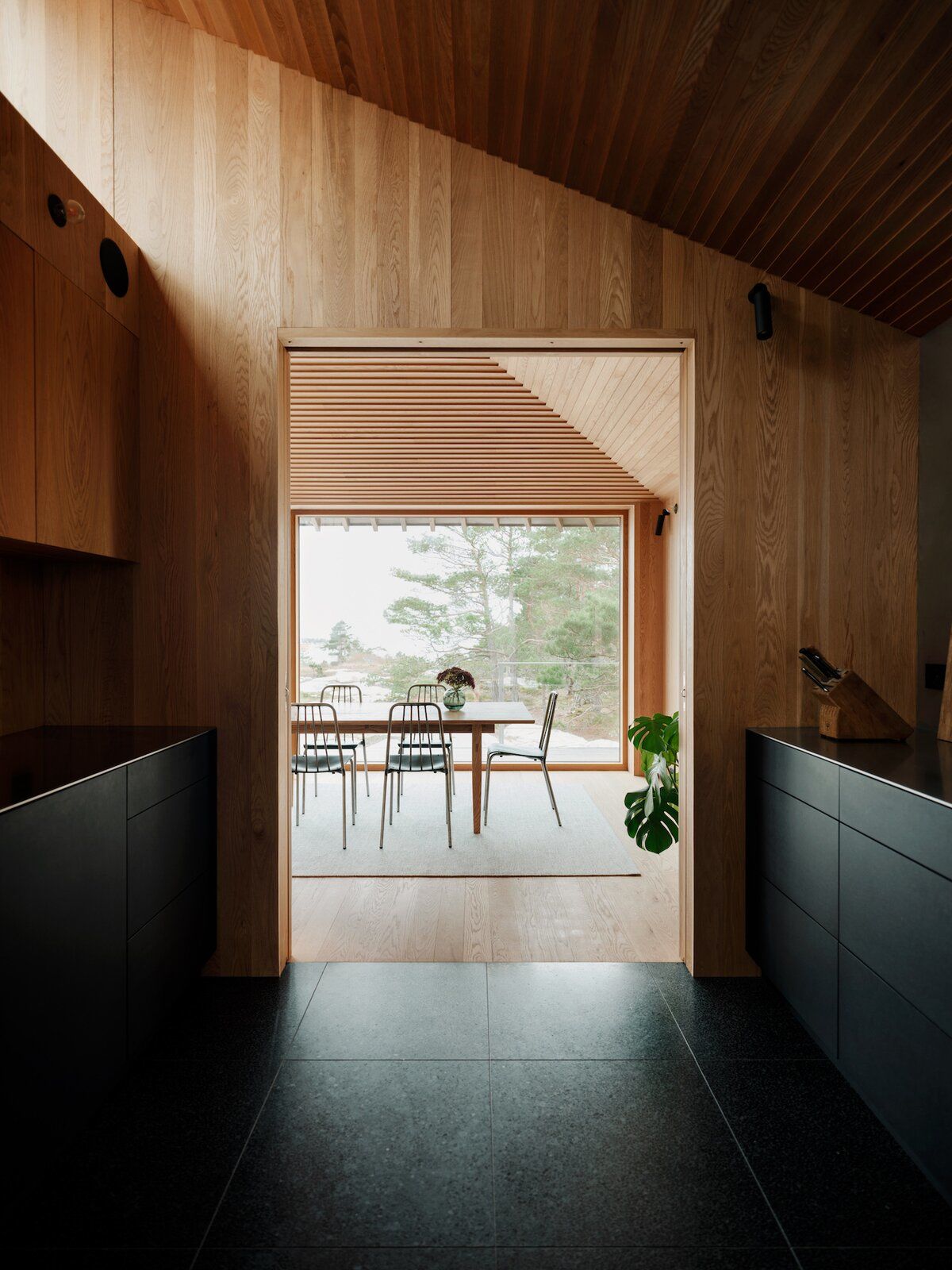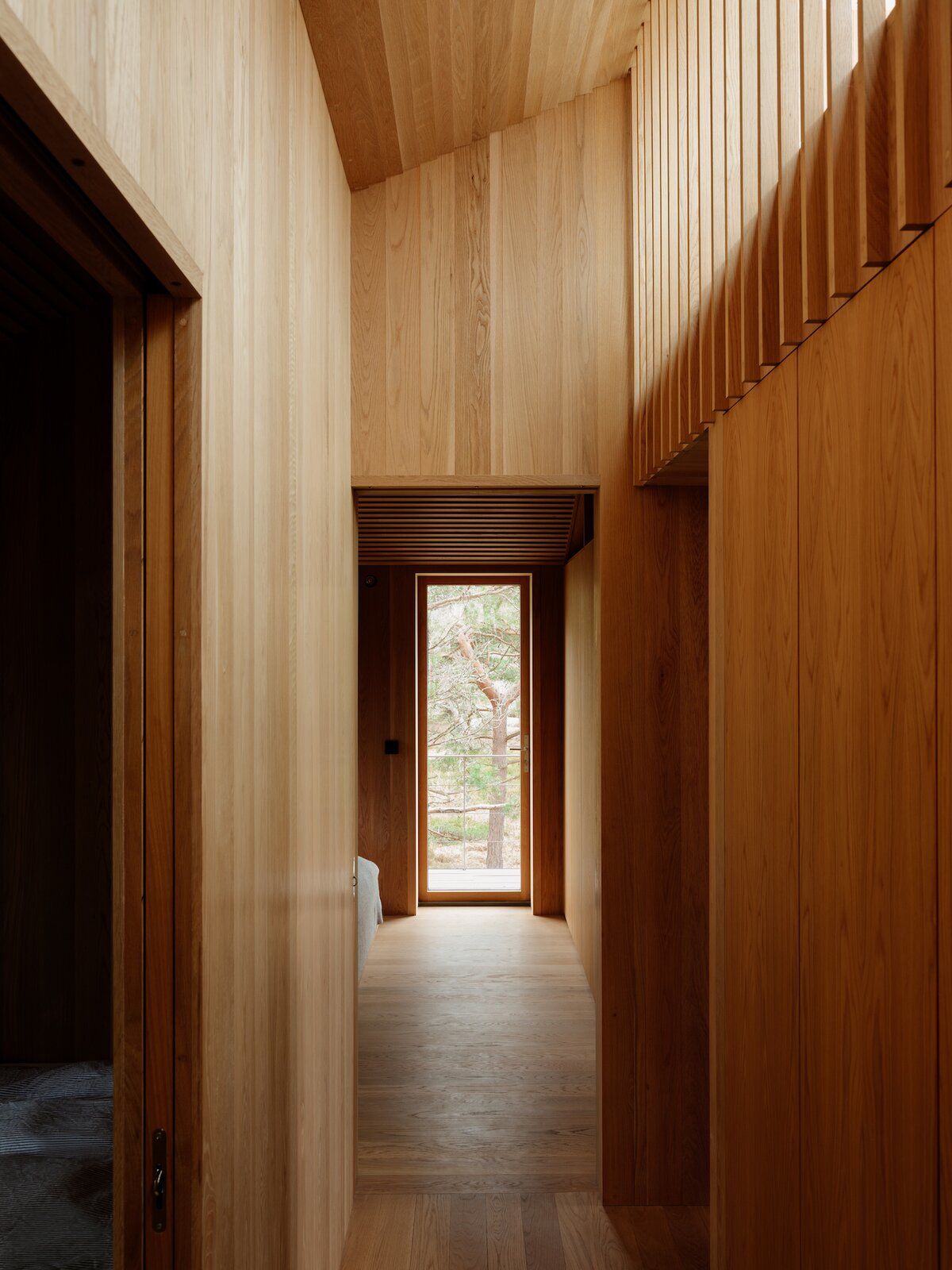 Come winter, blown wood-fiber insulation (made of spruce chips from Norwegian timber) spread throughout the walls, ceiling, and floor helps stabilize humidity and keep things cozy-even on the chilliest Nordic nights. "In the wintertime, it's even nicer than in the summer," says Line. "It is a joy to watch the moonlight and the wild ocean."