Inspired by the iconic home of Australian architect Sir Roy Grounds, the extension artfully blurs the boundaries between interior and exterior spaces.
After a family moved from the bushy region of Victoria's Surf Coast to a California-style bungalow in the Melbourne suburb of Elwood, they wanted to maintain a close connection with the outdoors. California bungalows, however, aren't known for their relationship to the outdoors, so the family approached Rob Kennon Architects to reimagine their home.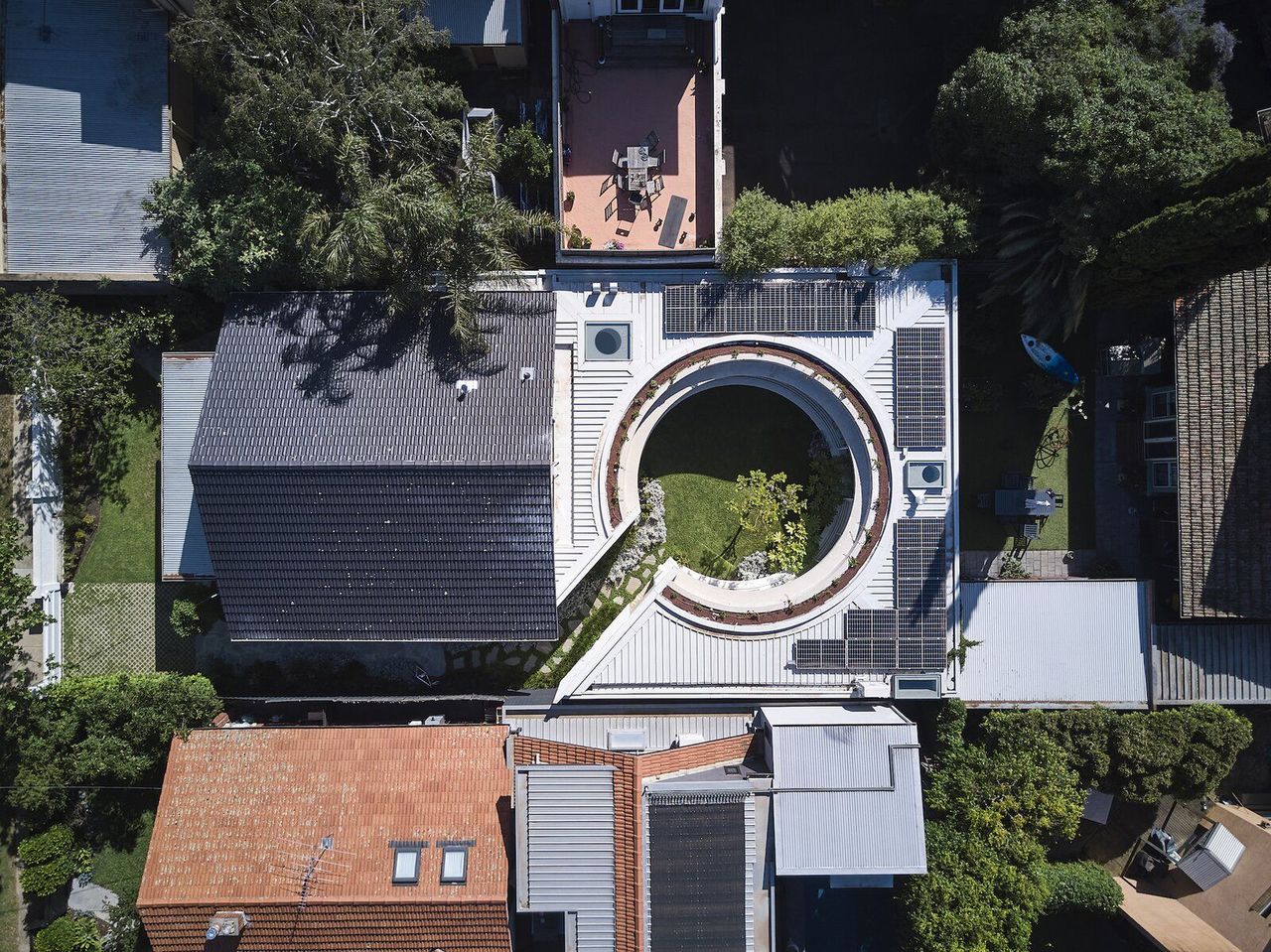 Kennon's response was to introduce a "sun tracker and sky farmer"-in other words, an open, circular courtyard with a sizable garden at the center.

"The design revolves around this need for a connection to the outdoors-literally and figuratively-by orienting itself away from the suburban context and toward the centralized outdoor space," says Kennon. "The resulting form ensures the experience within the home is never absent of garden or sky."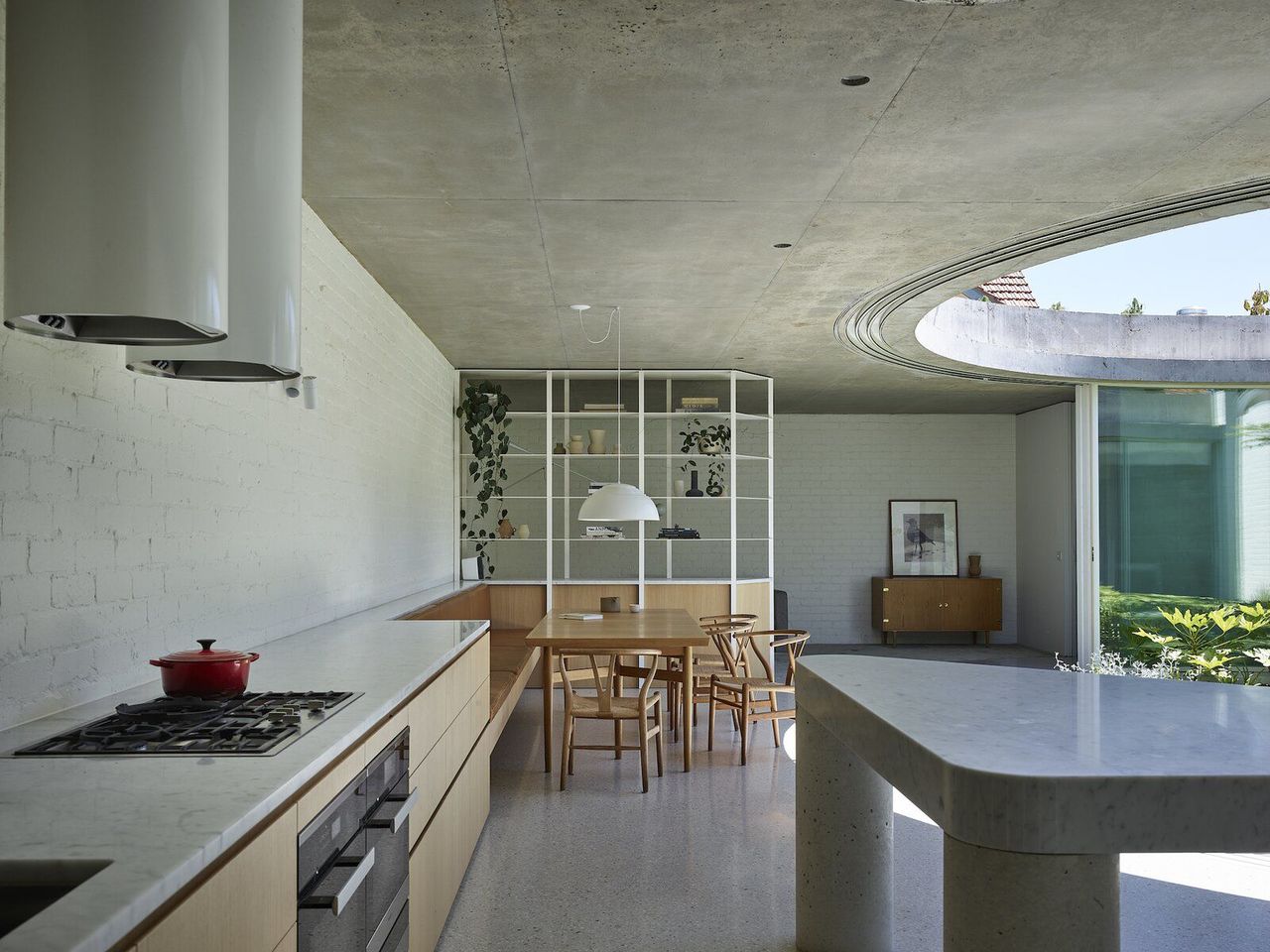 Kennon's design takes inspiration from renowned Australian architect Sir Roy Grounds's own home, Hill House. One of the most celebrated works of modernist architecture in Australia, the home features a perfectly circular glass-walled courtyard within a square of solid brick walls.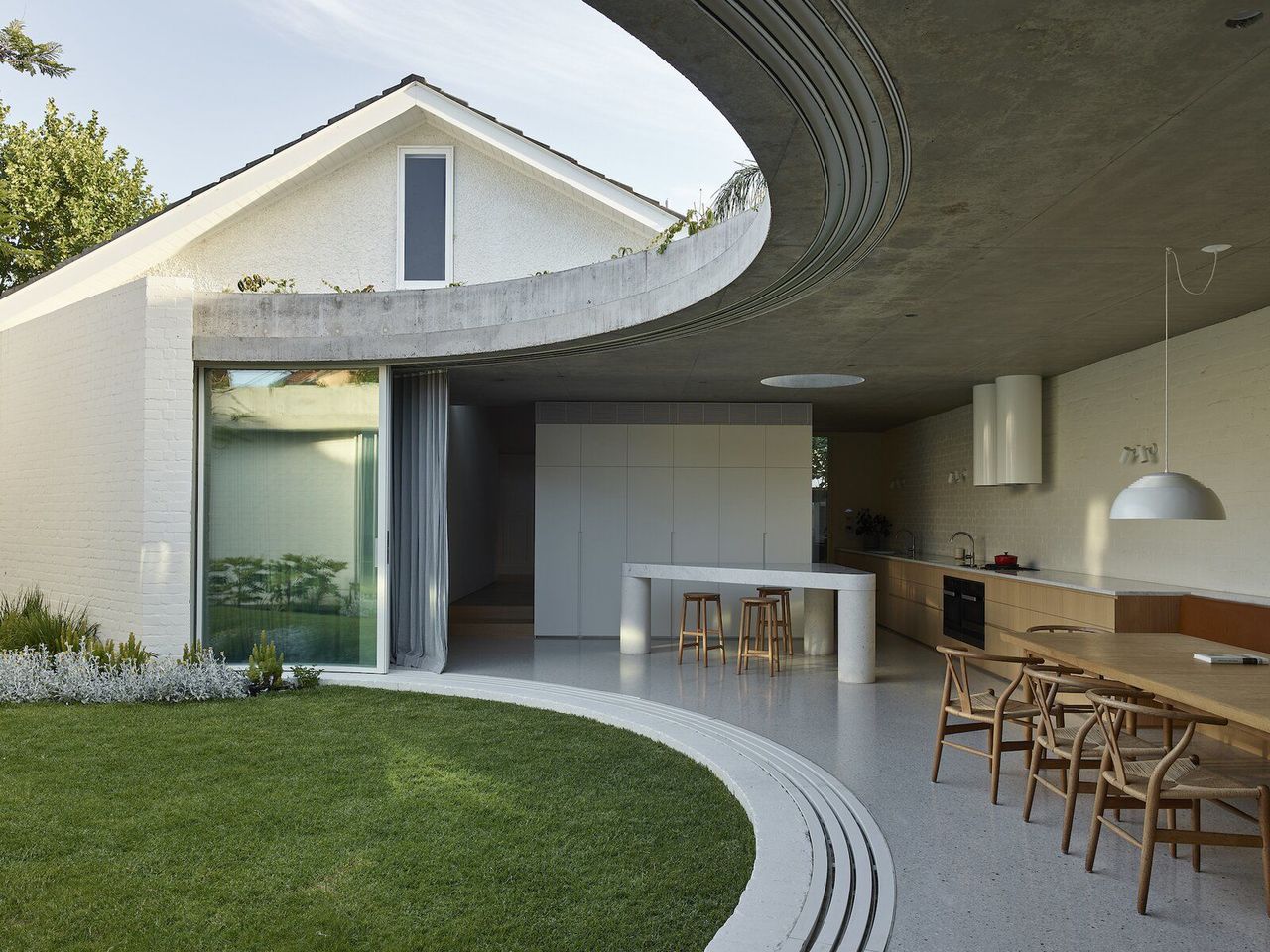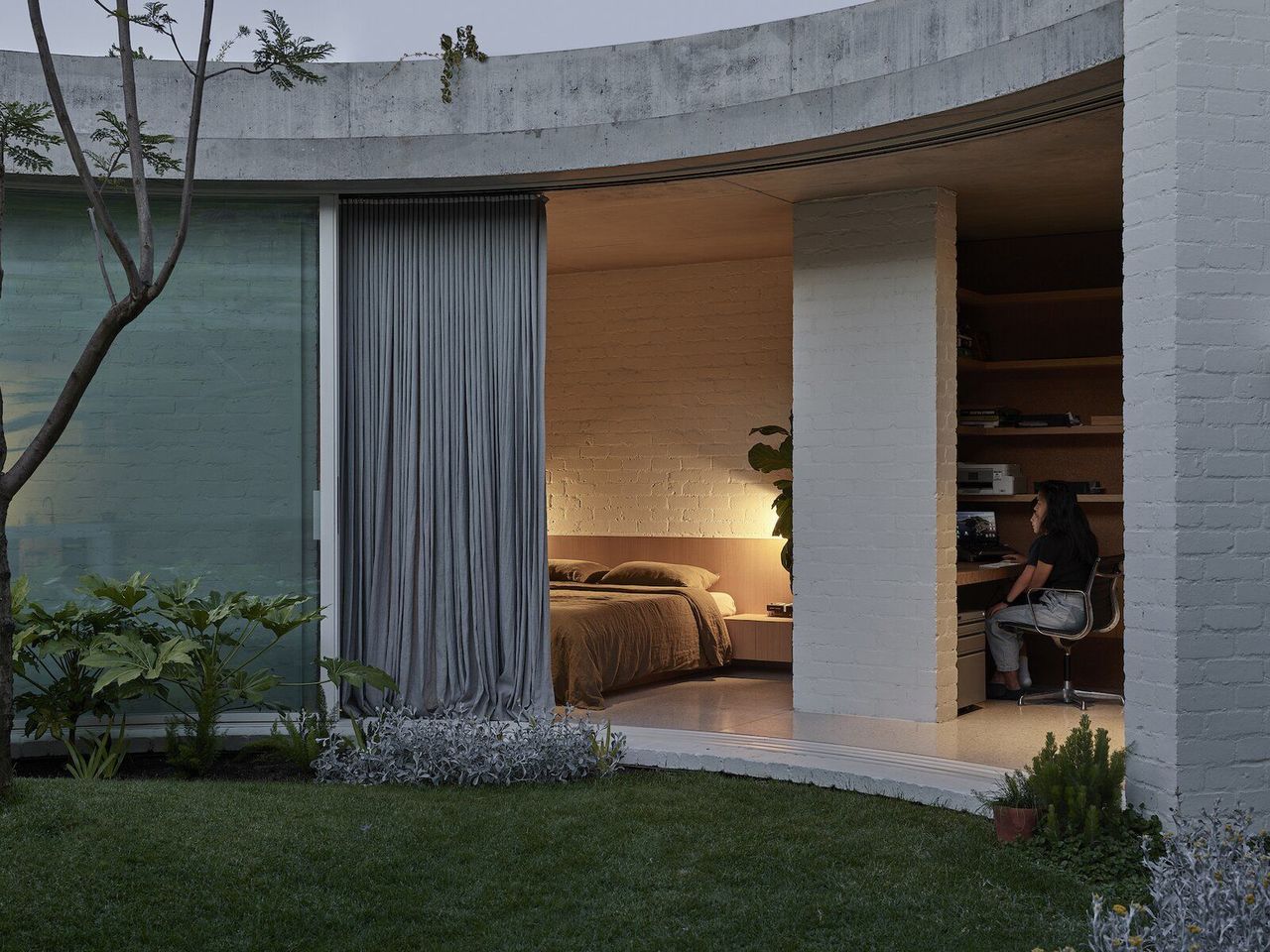 Like Hill House, Elwood Bungalow relies on the idea of subtracting space as much as adding it. The single-story extension builds up to all three boundaries of the yard, enclosing a central, circular courtyard. "The renovation turns away from the neighboring blank boundary walls and overlooking windows, and instead favors an inward dial plan that infinitely looks onto itself," explains Kennon.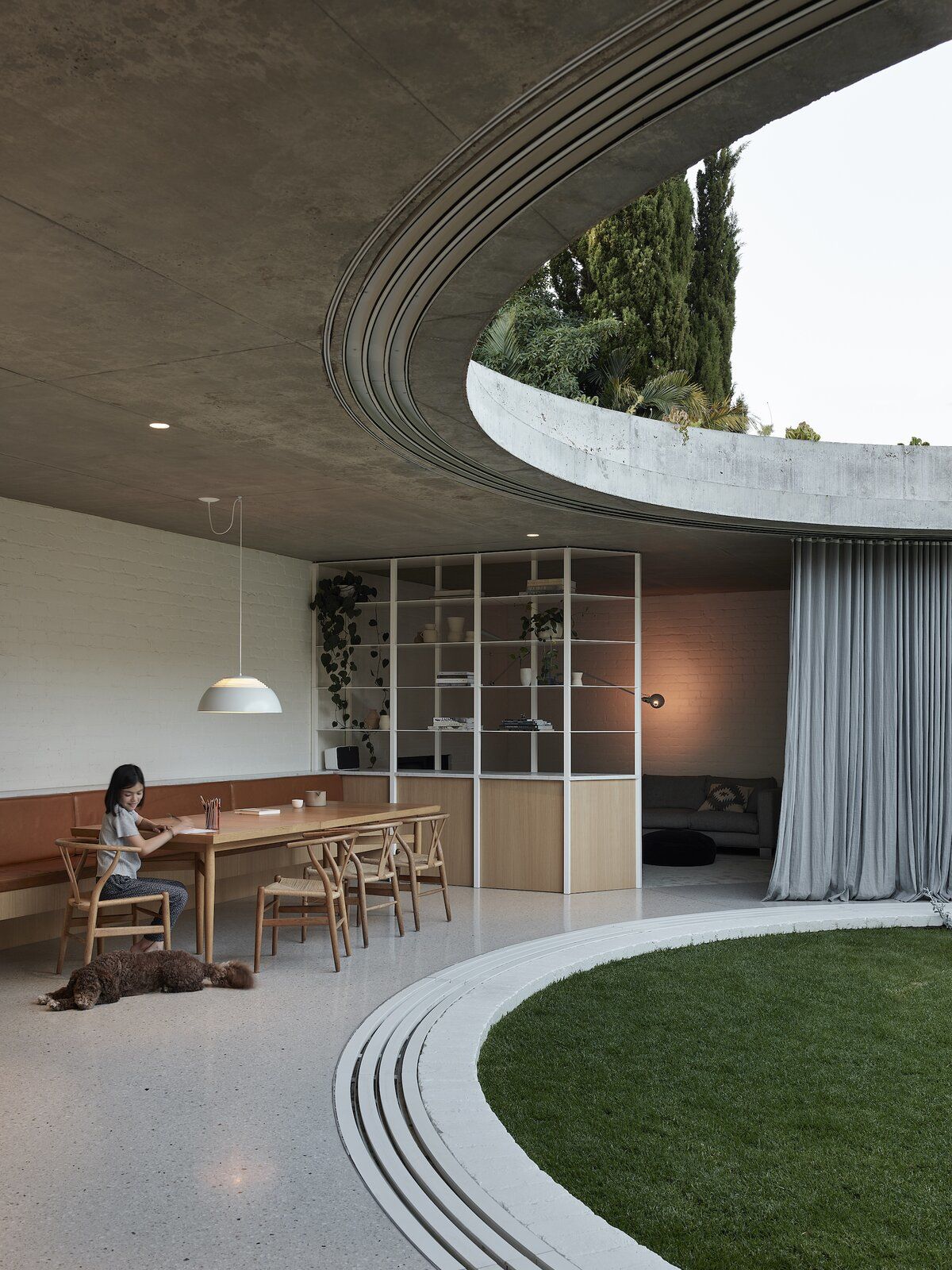 The extension is a marked improvement over the use of space at the rear of the home, which was previously a neglected garden. Now, the entire footprint is used; even the pathway that connects the front garden to the courtyard is carefully landscaped.

"The resulting home visually and functionally aligns with the family's values of openness and connectedness," says Kennon. "The front yard can be used for a cricket match while someone is entertaining out the back."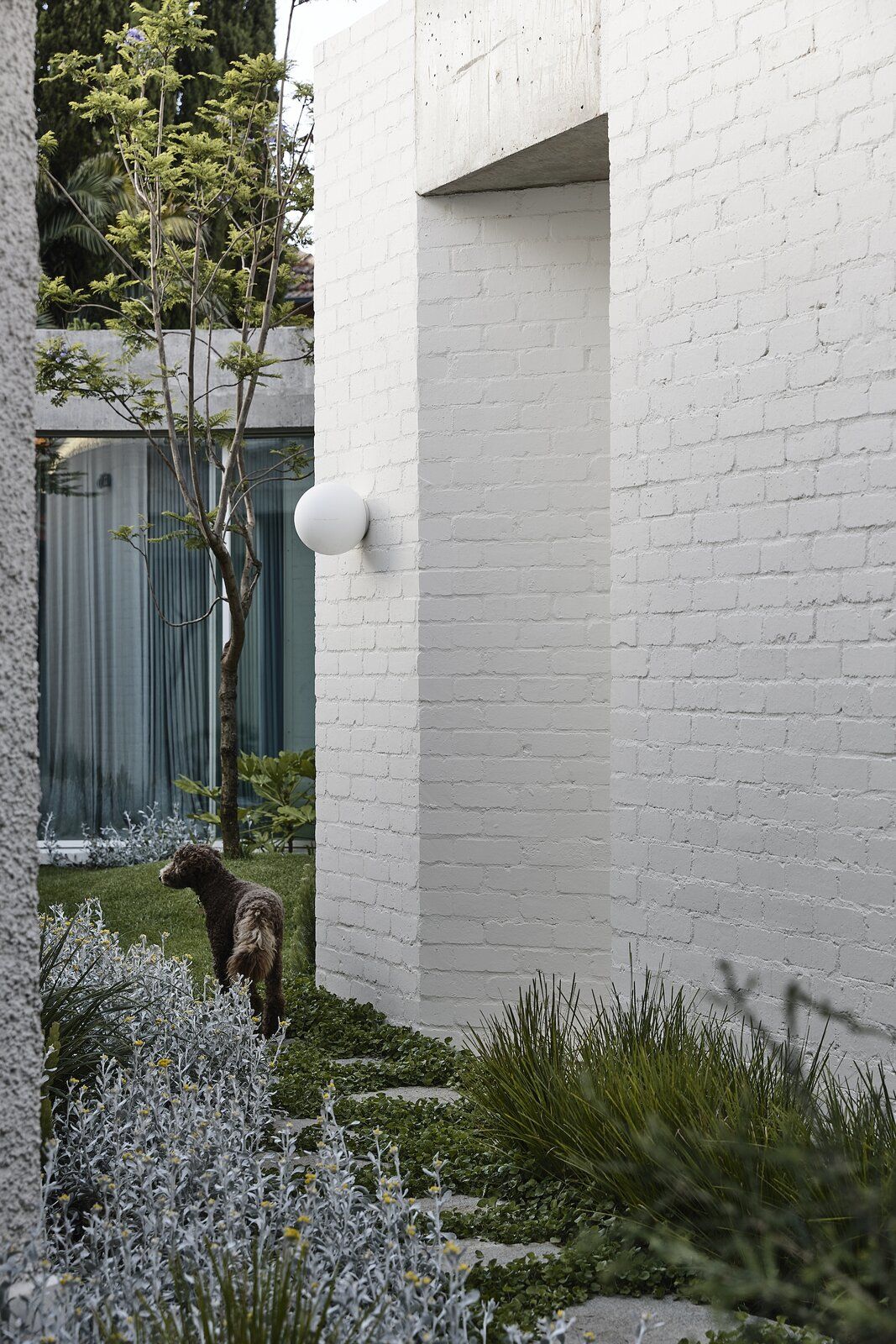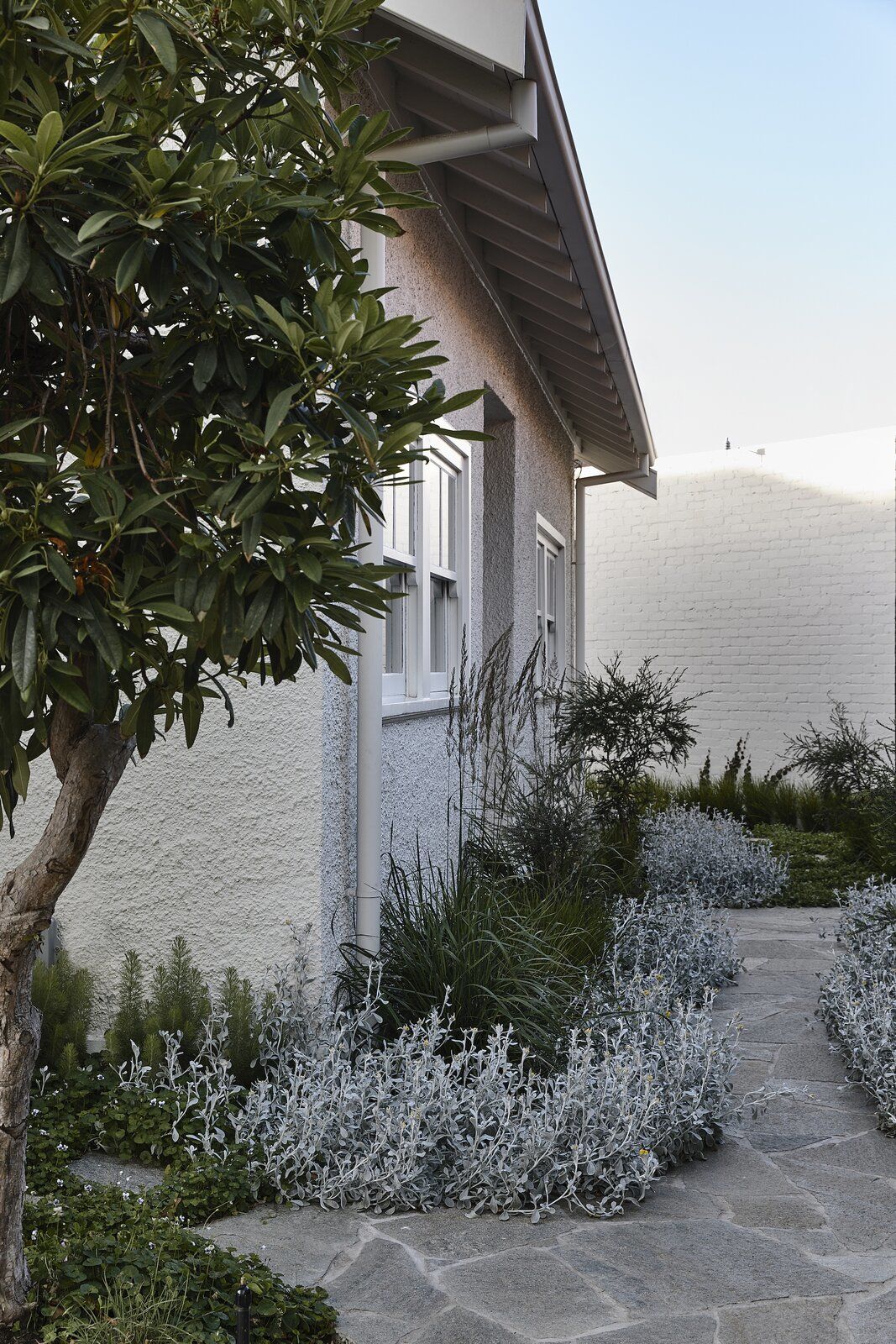 Unsurprisingly, the renovation necessitated a sensitive relationship between the architecture and garden design to realize the vision. Rob Kennon Architects collaborated closely with Eckersley Garden Architecture to create the circular courtyard garden, where a single sculptural tree and artfully planted shrubbery create a synergy with the built form.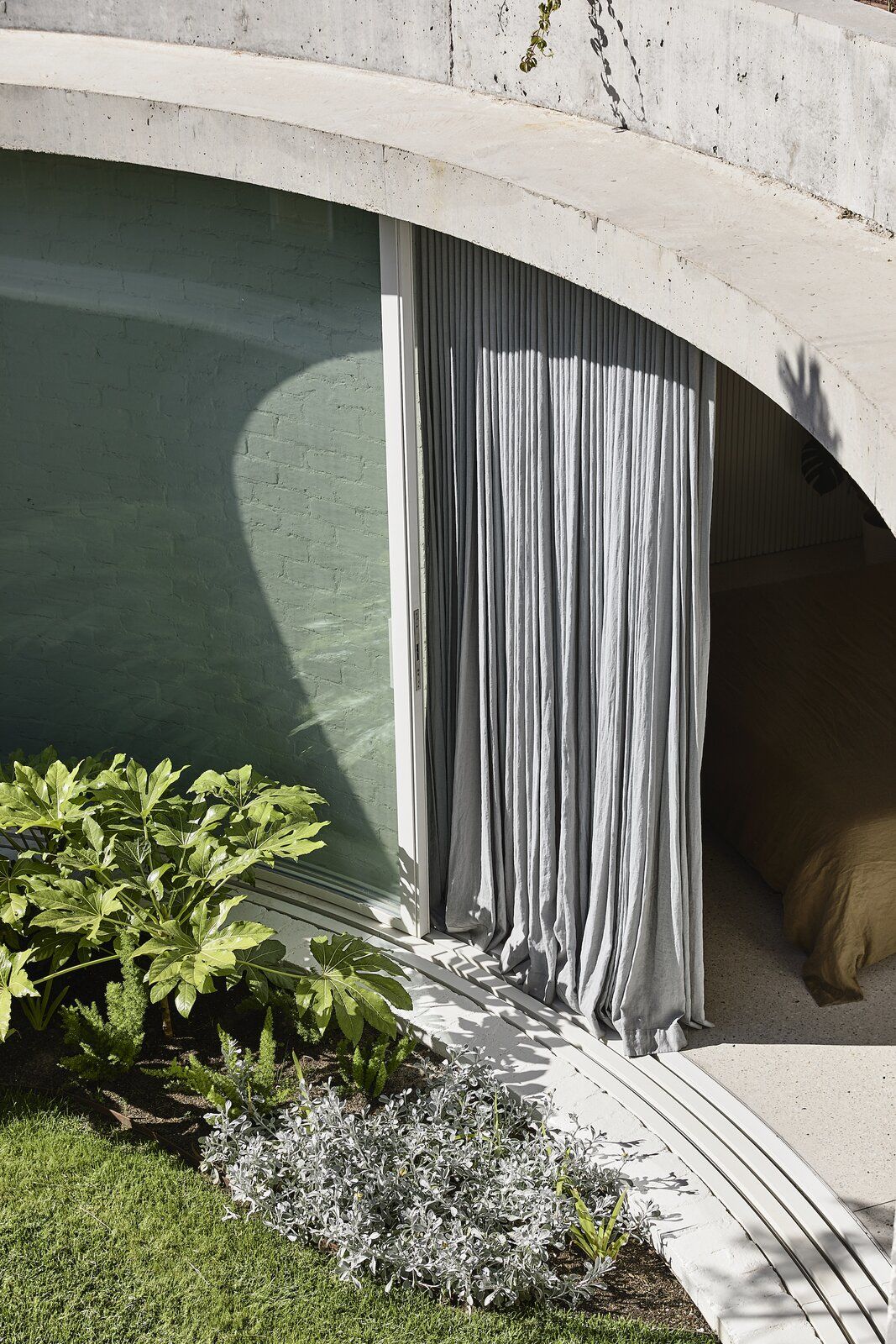 Throughout, the cost effective material palette-including walls of recycled masonry and a concrete ceiling and floors-takes inspiration from the original home while complementing it. The textural details, such as painted brick, timber joinery, and tiles, are a contemporary nod to the "noisy" elements of the original architecture, such as stucco and decorative wood.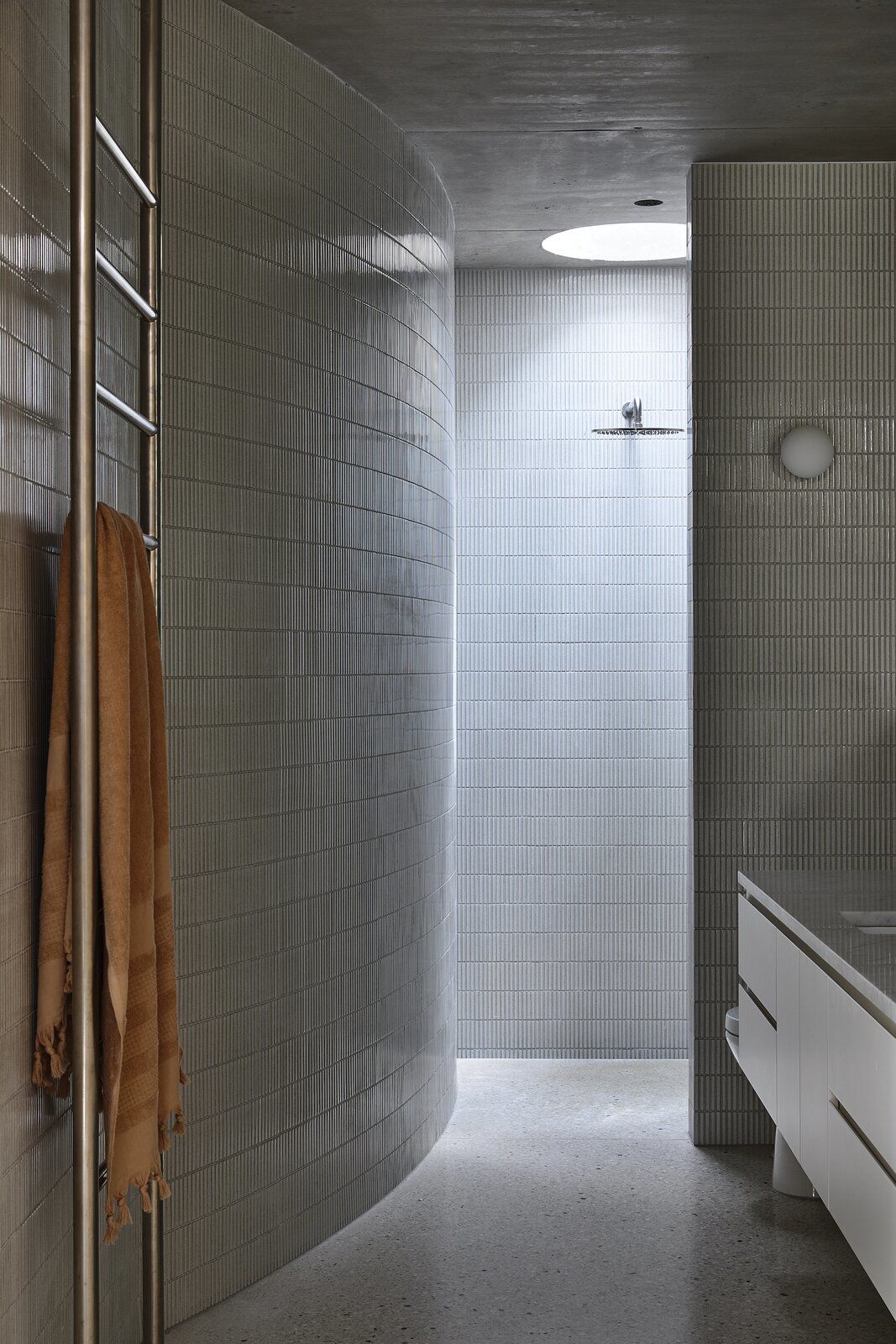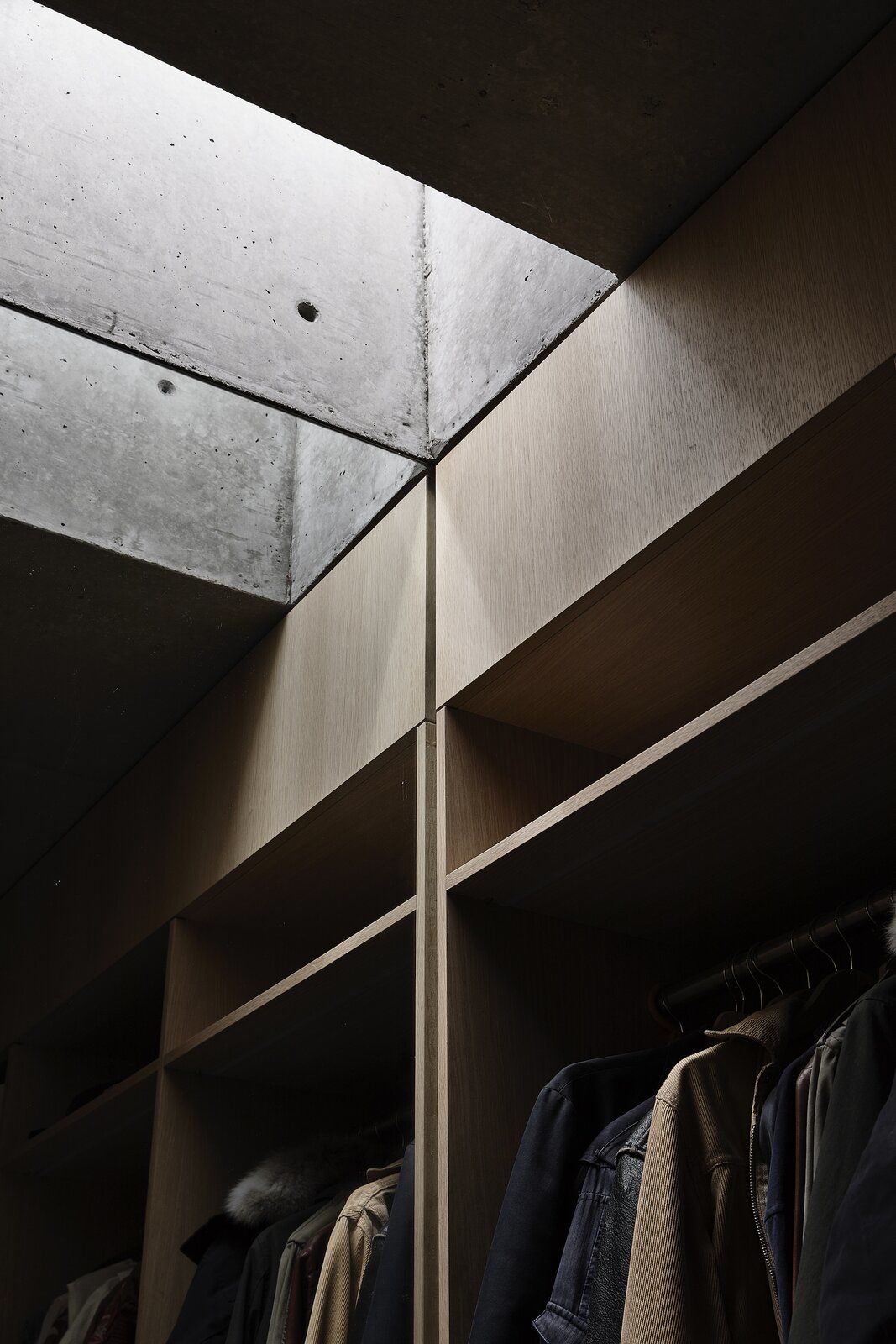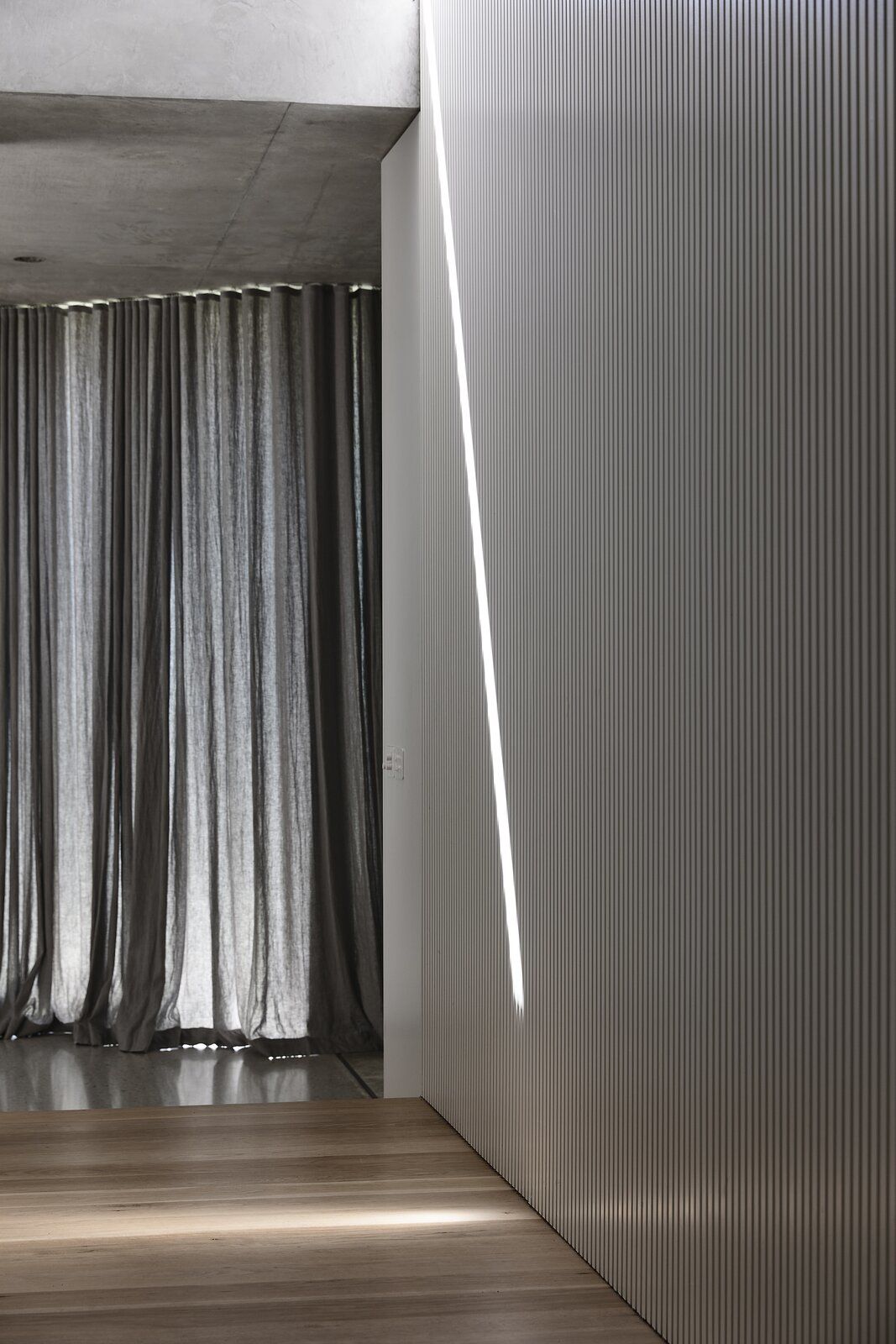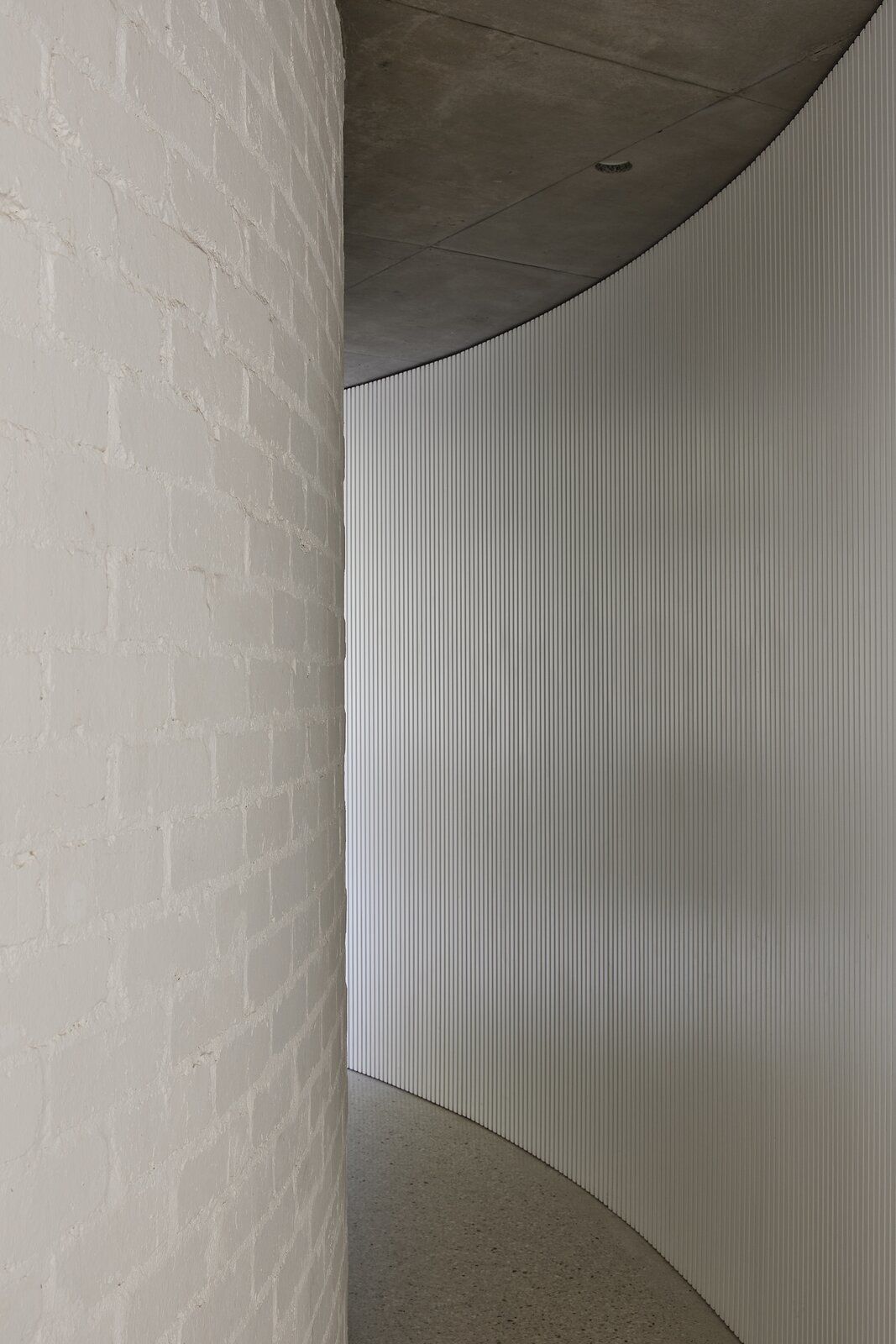 "The architecture enhances the family's communal lifestyle," says Kennon. "The absence of corners in the centralized garden facilitates a continuous fluctuation of views and lighting conditions into and across the space."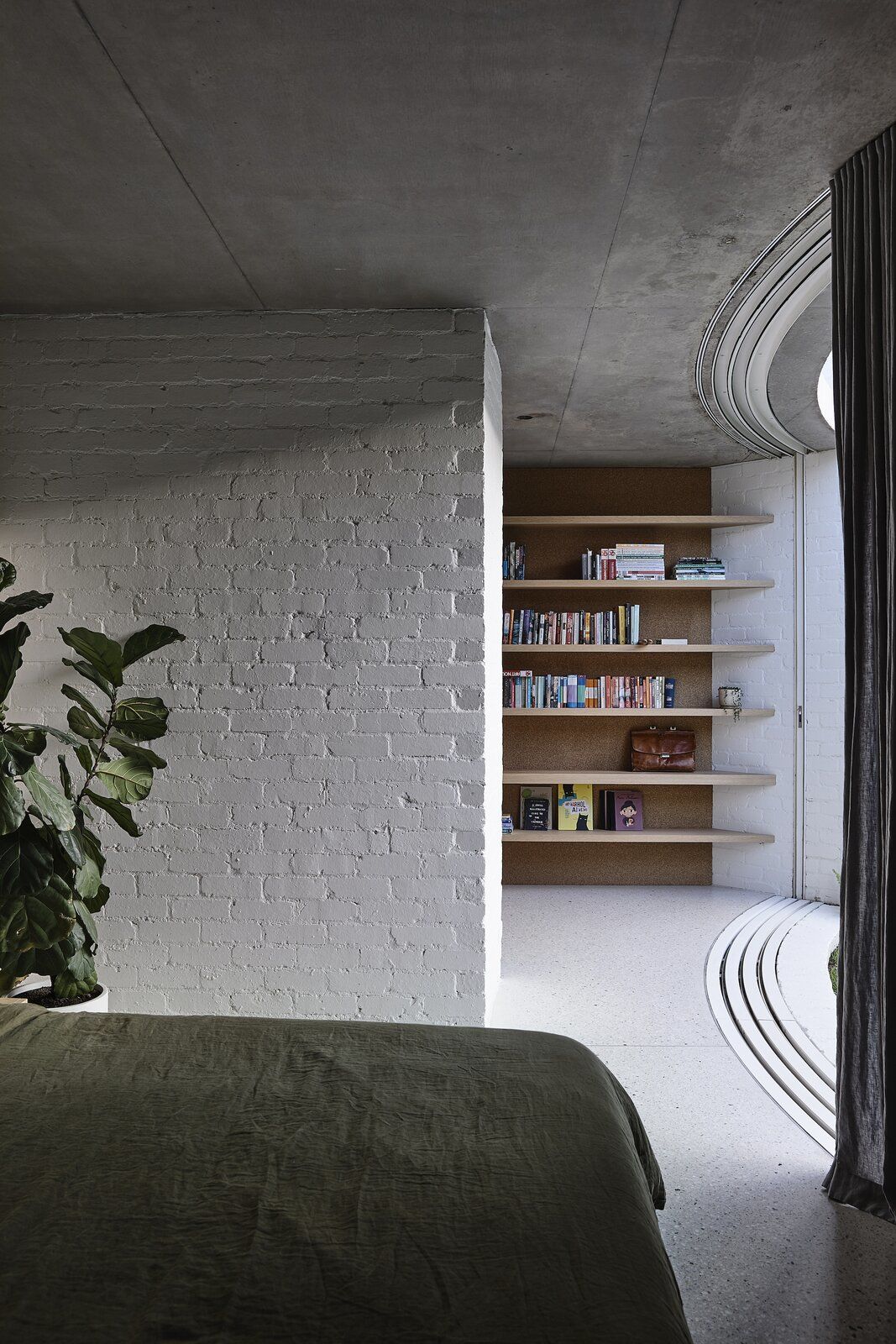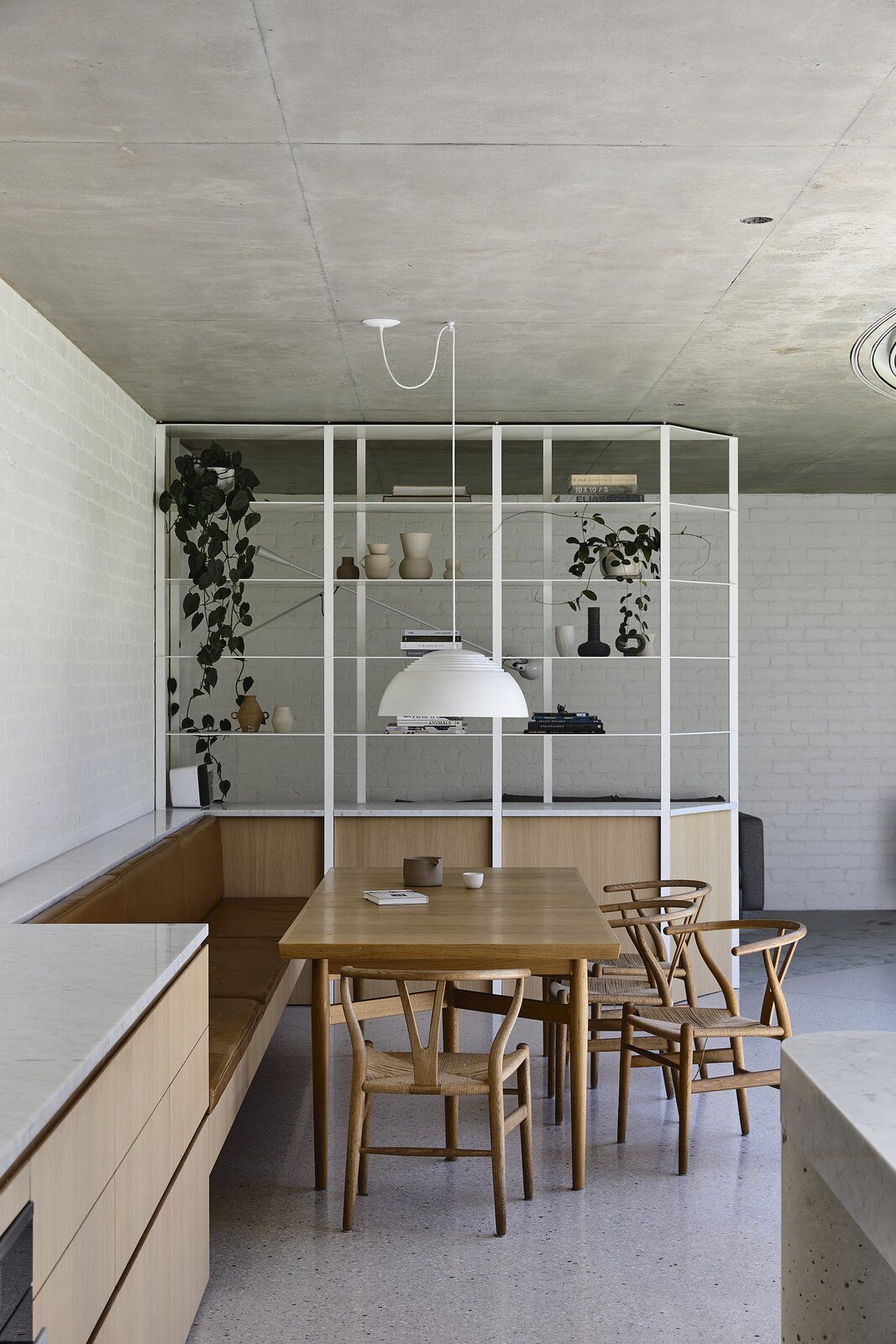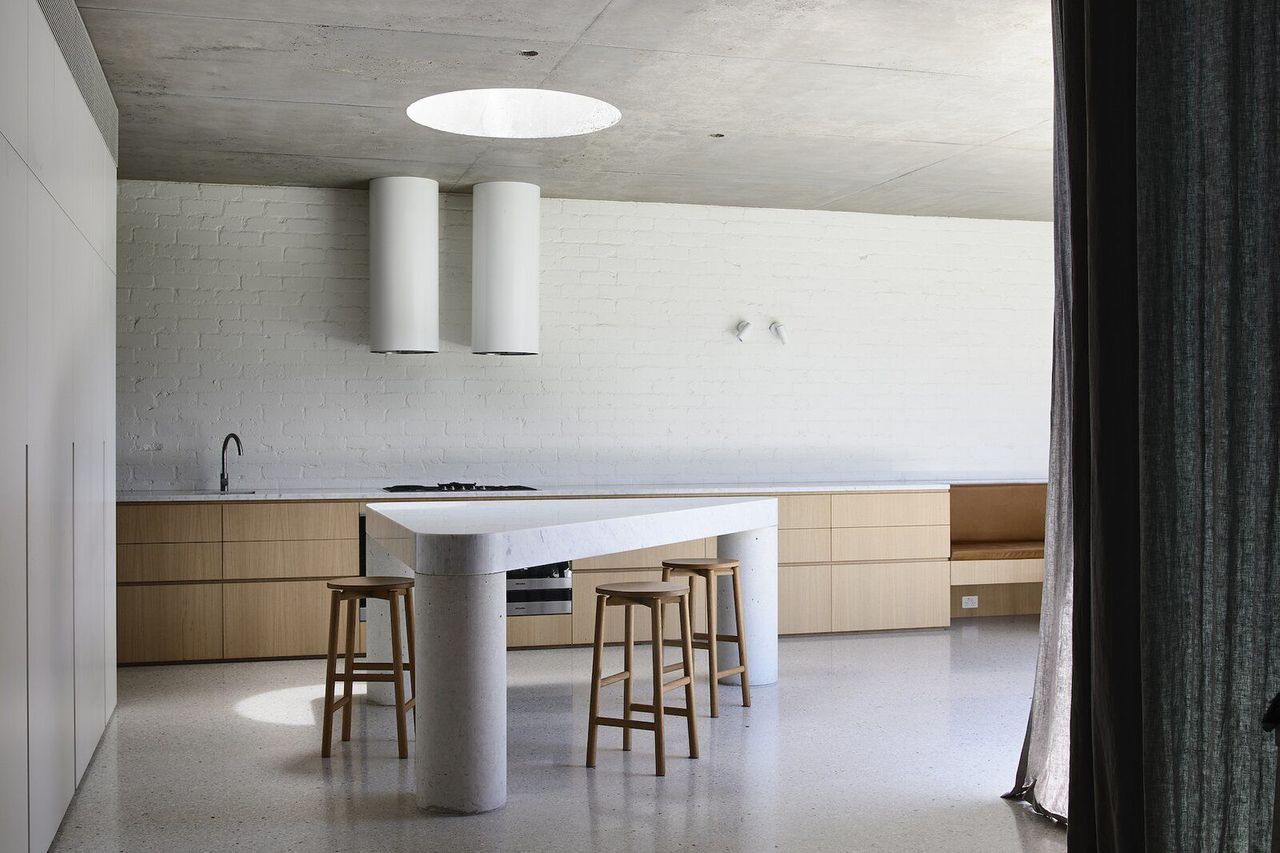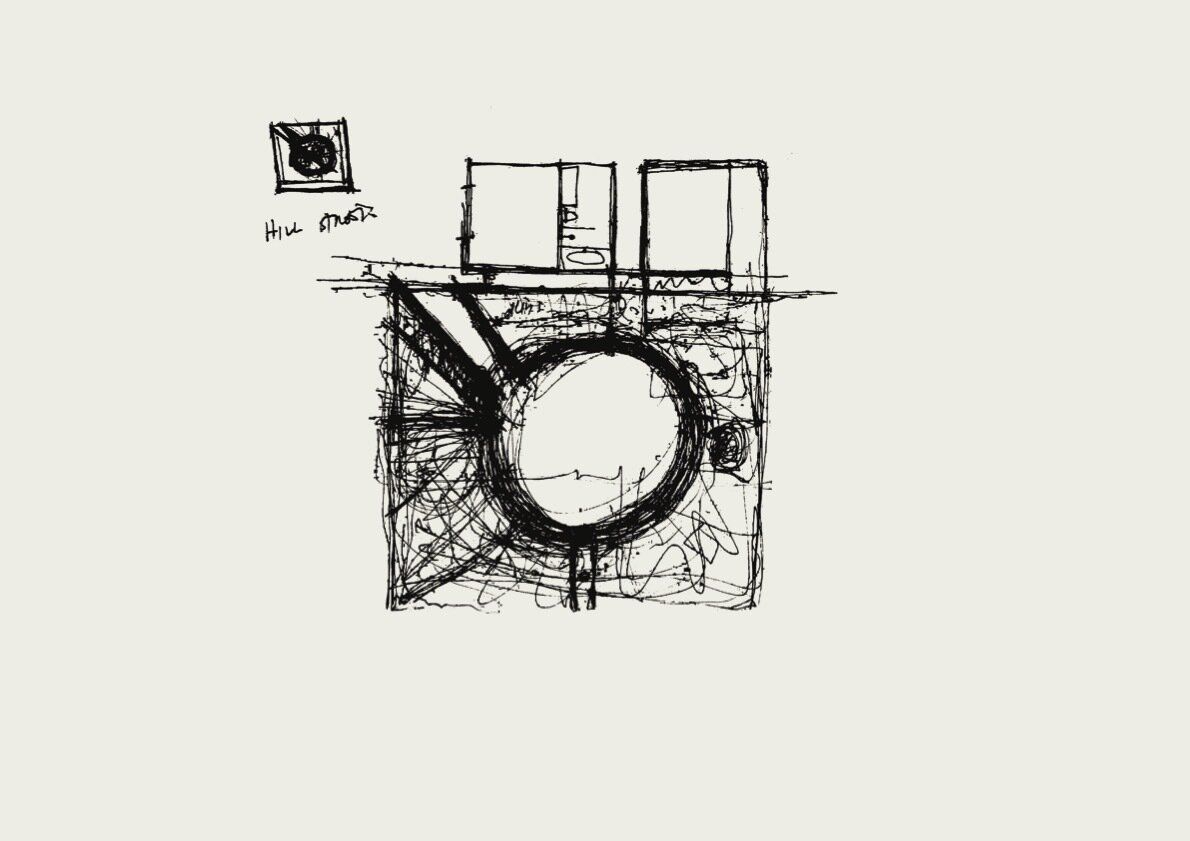 Concept sketch for Elwood Bungalow by Rob Kennon Architects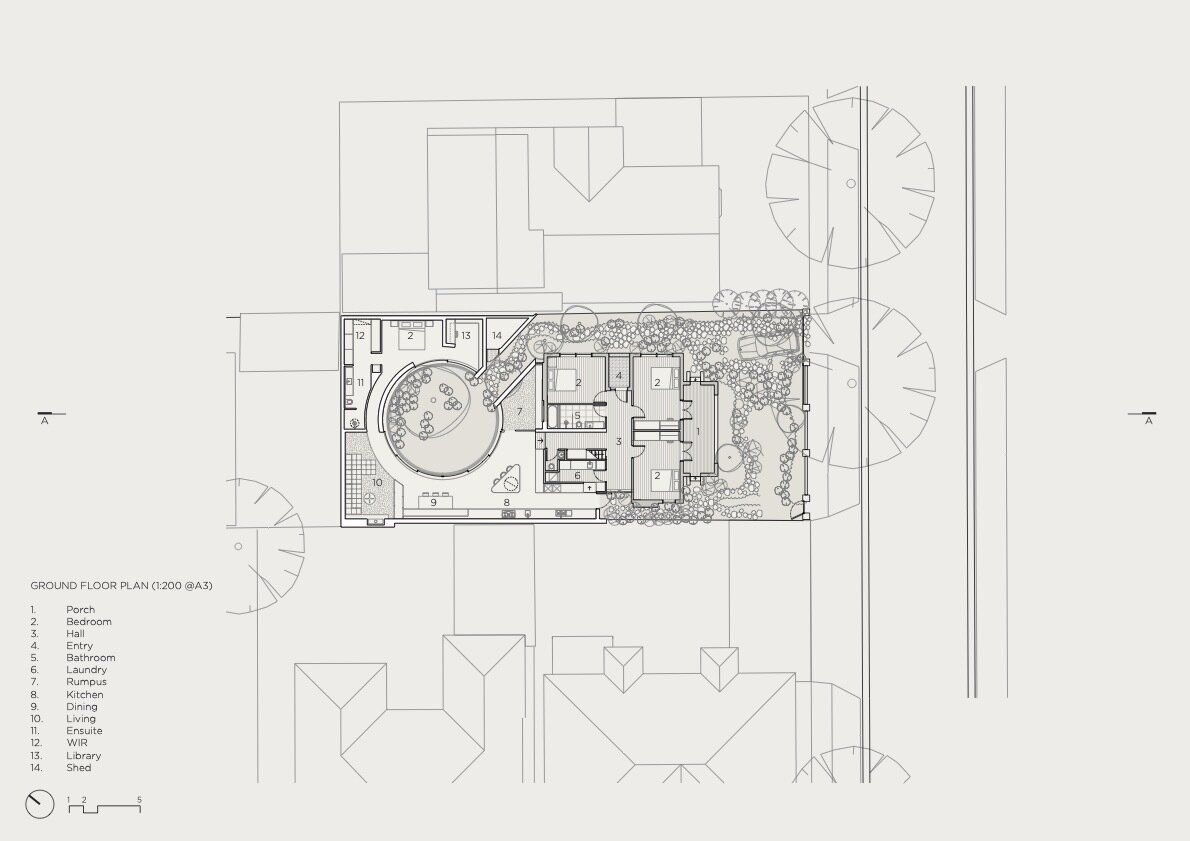 Ground floor plan of Elwood Bungalow by Rob Kennon Architects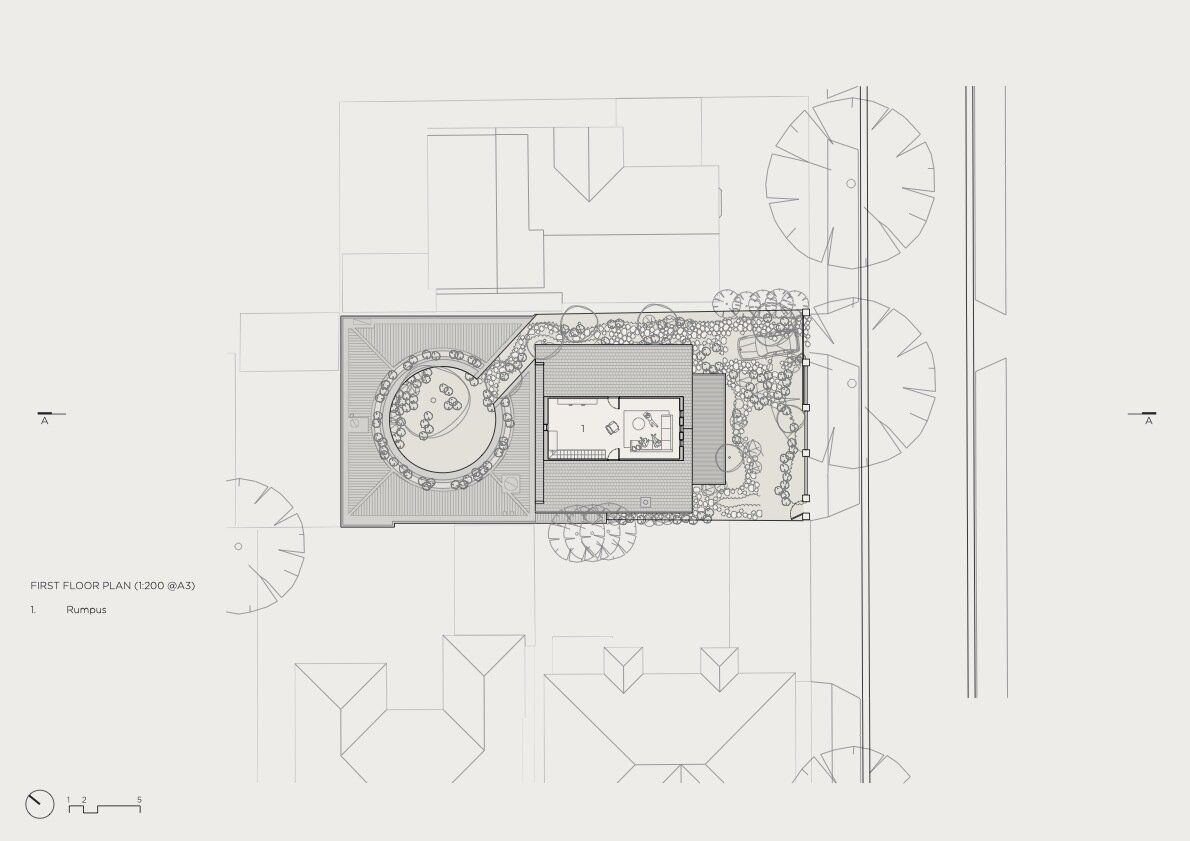 First floor plan of Elwood Bungalow by Rob Kennon Architects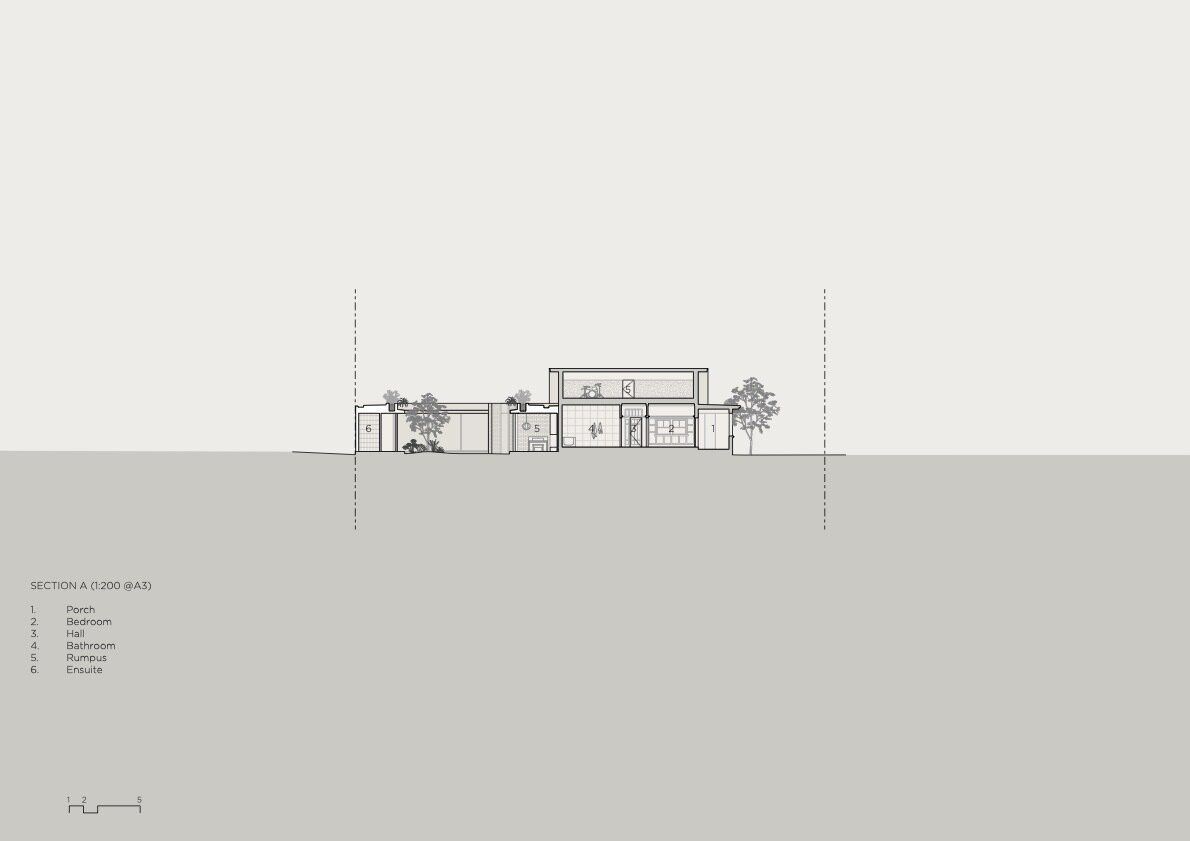 Section of Elwood Bungalow by Rob Kennon Architects