The 1960 Calvin House features floor-to-ceiling glazing that connects the main living areas with the rear garden and swimming pool.
Unfolding over 2,202 square feet in Los Angeles's Tarzana neighborhood, the single-level Calvin House was built in 1960 by famed modernist architect A. Quincy Jones.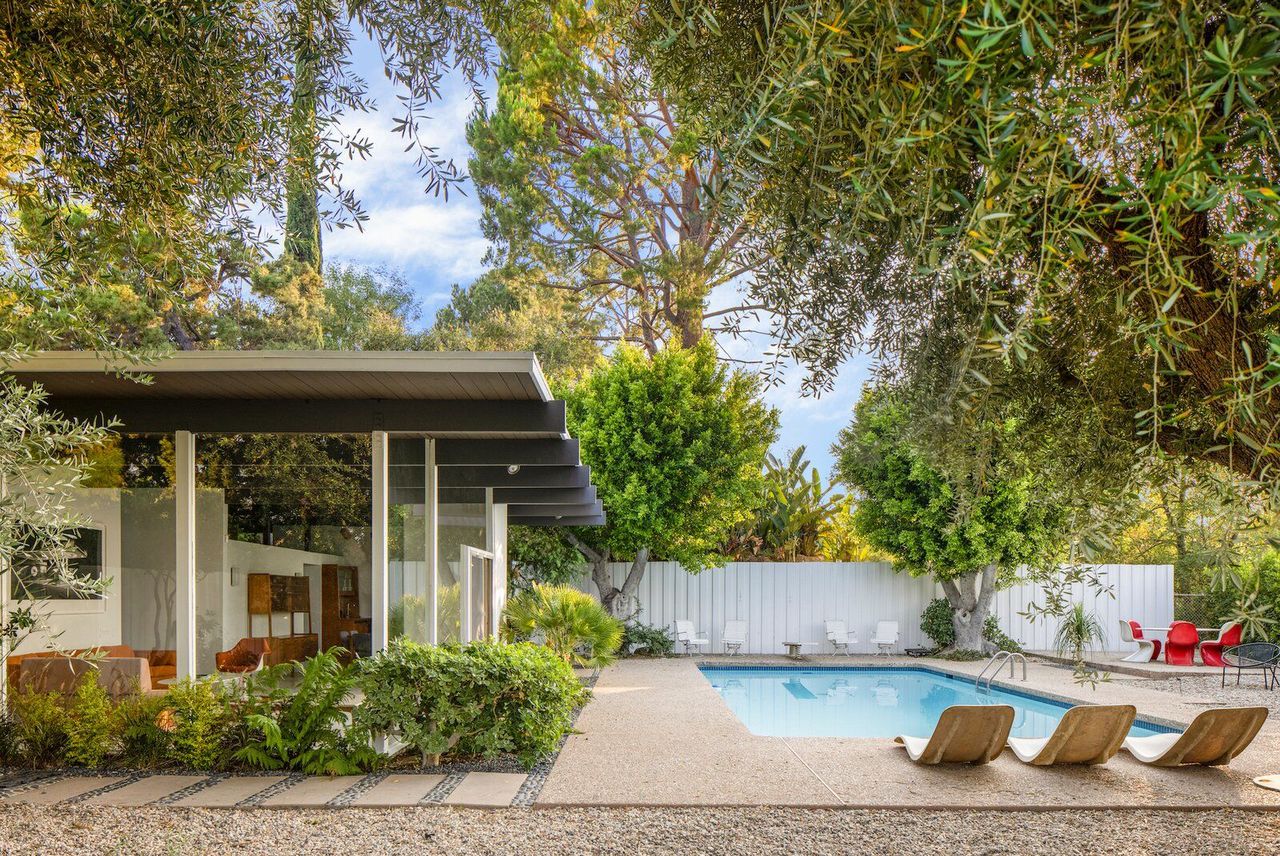 Architect A. Quincy Jones designed the single-level Calvin House in Tarzana, Los Angeles, in 1960.

The Los Angeles architect is credited for designing over 5,000 built projects-most notably for Eichler-and for helping popularize the indoor/outdoor homes that have come to define California modernism. The midcentury-modern residence that Jones designed at 4965 Calvin Avenue has been carefully updated in keeping with the original design, and it is now available to lease for $8,750 per month.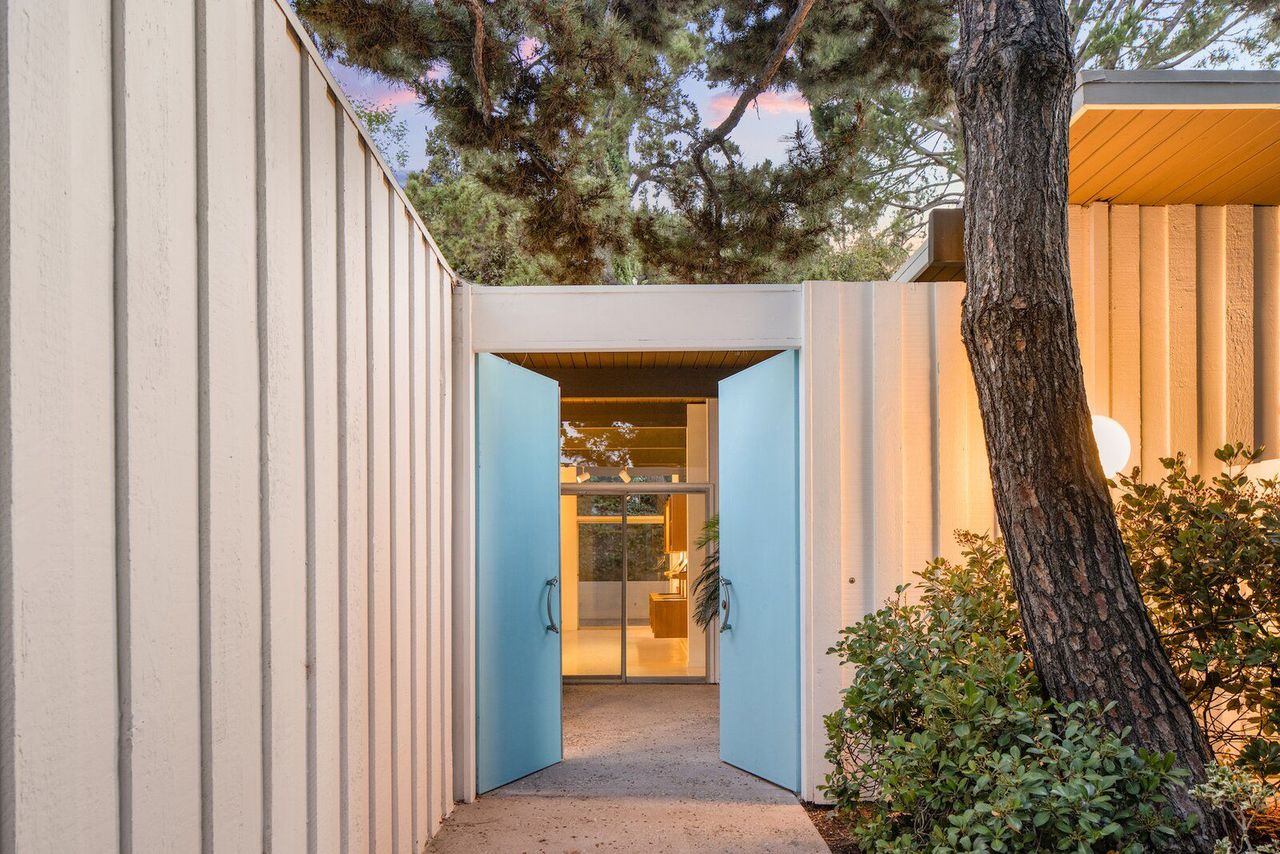 Two sky-blue doors welcome visitors at the entrance.

The four-bedroom, three-bathroom home features heritage details including whitewashed walls, custom millwork, and wood-paneled, overhanging eaves that shade the internal courtyard at the entrance. In the main living spaces, lofty ceilings are crossed by posts and beams while internal "floating" walls exaggerate the height of the single-story dwelling.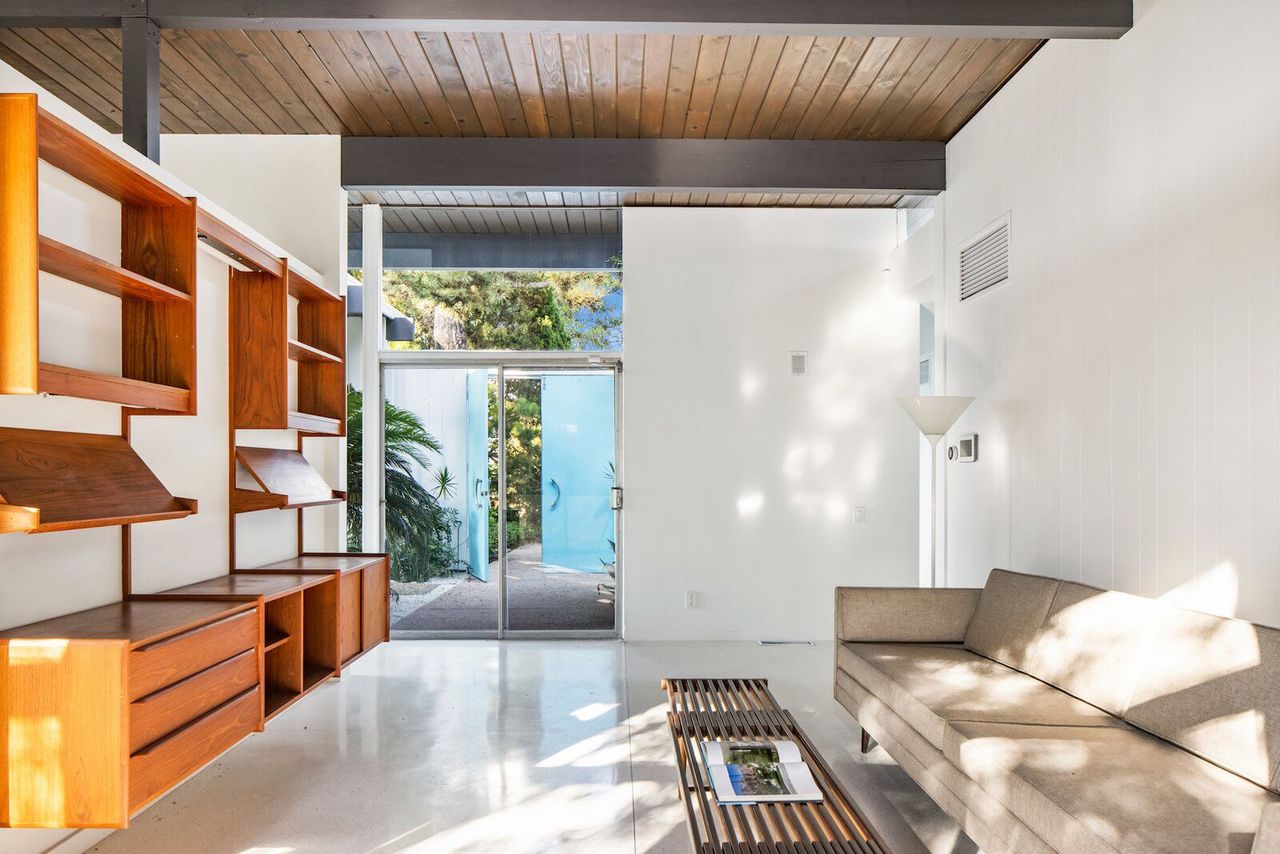 Internal "floating" walls divide the main living spaces and exaggerate the height of the dwelling.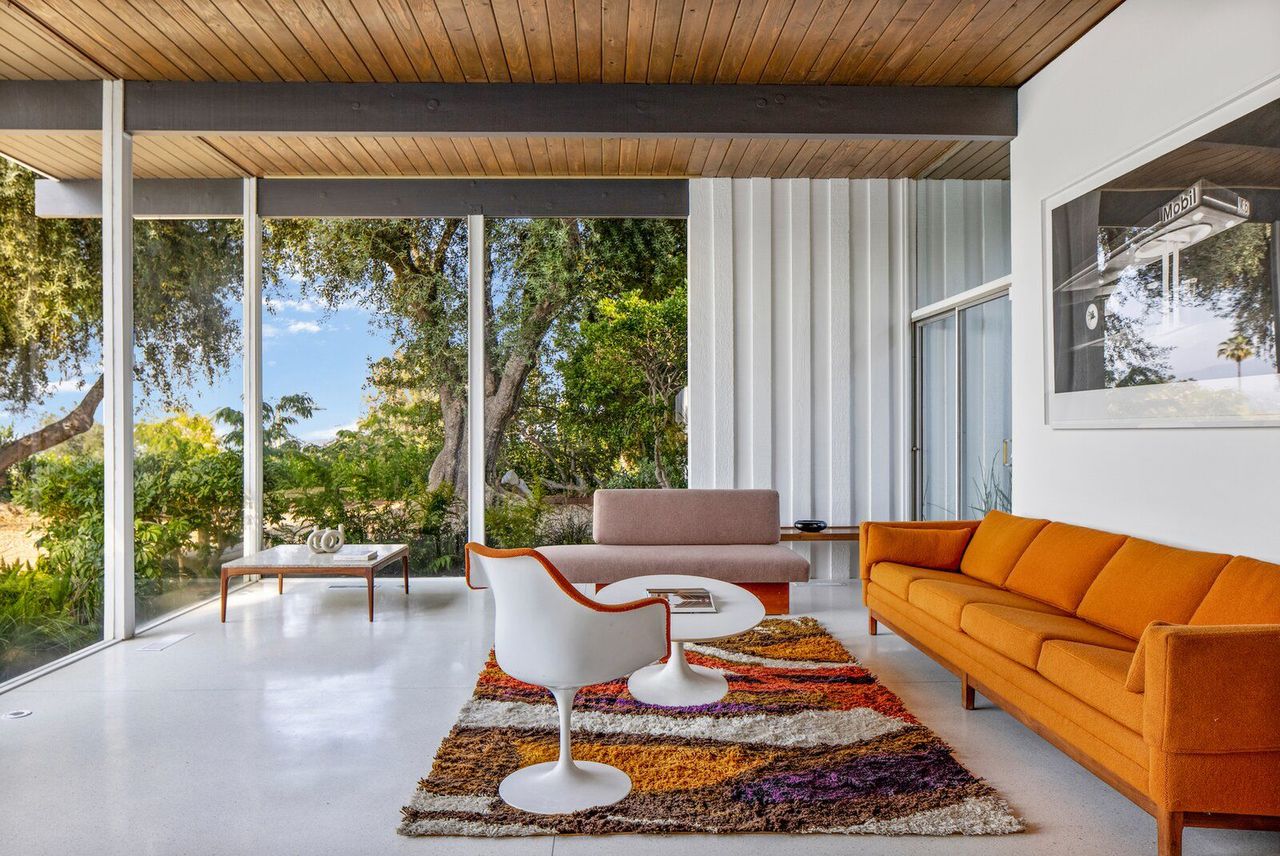 Floor-to-ceiling glazing at the rear of the home offers pristine views of the San Fernando Valley.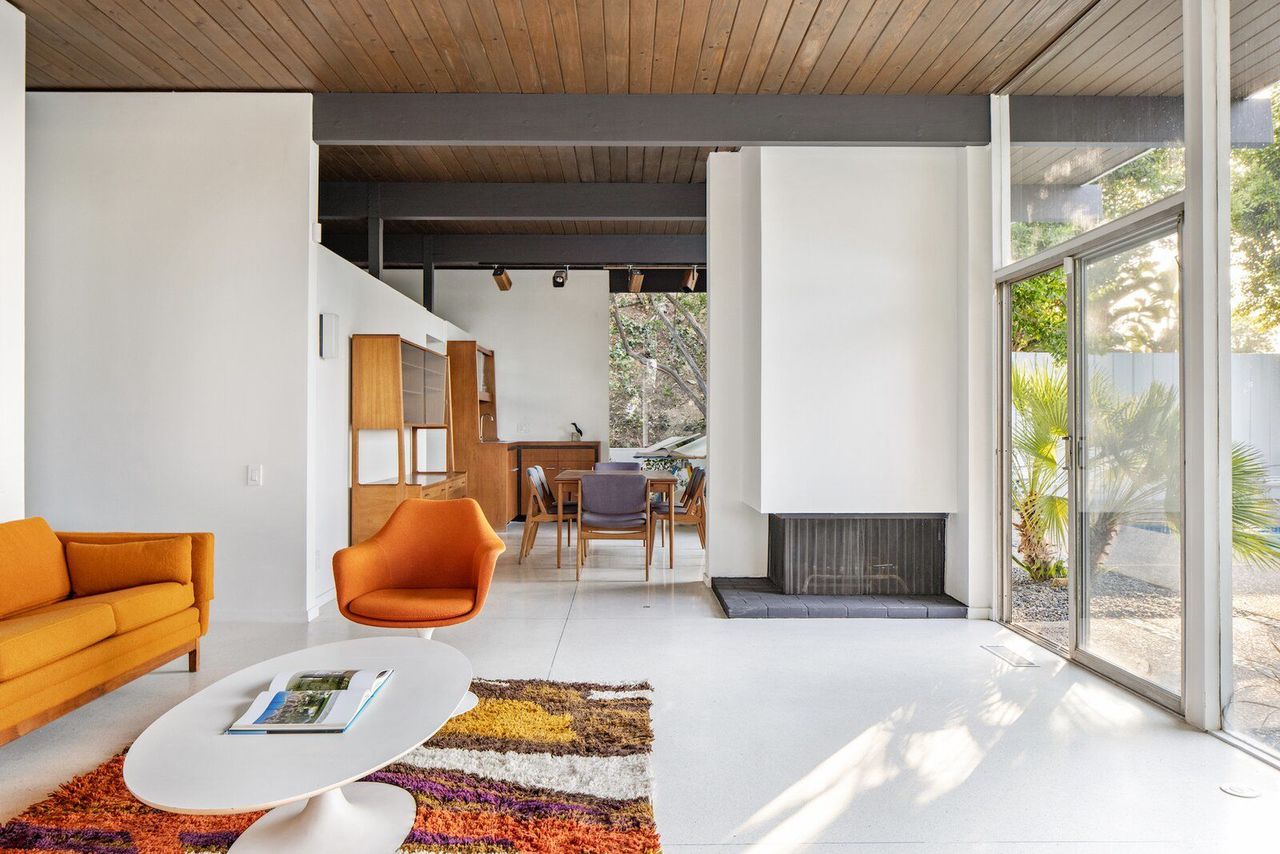 Whitewashed walls complement the wood-paneled ceilings throughout the home.

At the rear of the home, floor-to-ceiling glazing connects the primary living areas with the swimming pool and surrounding garden.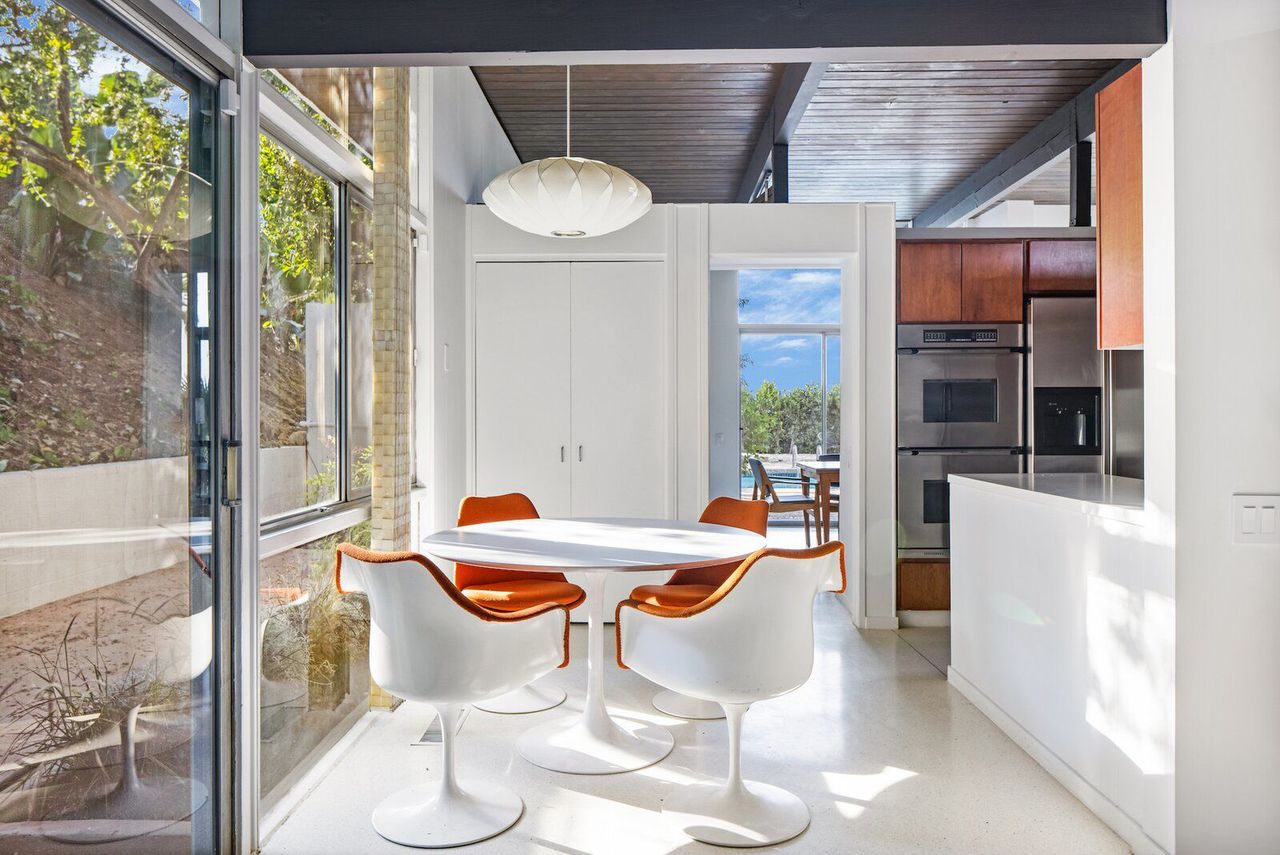 Ample windows usher natural light into the home.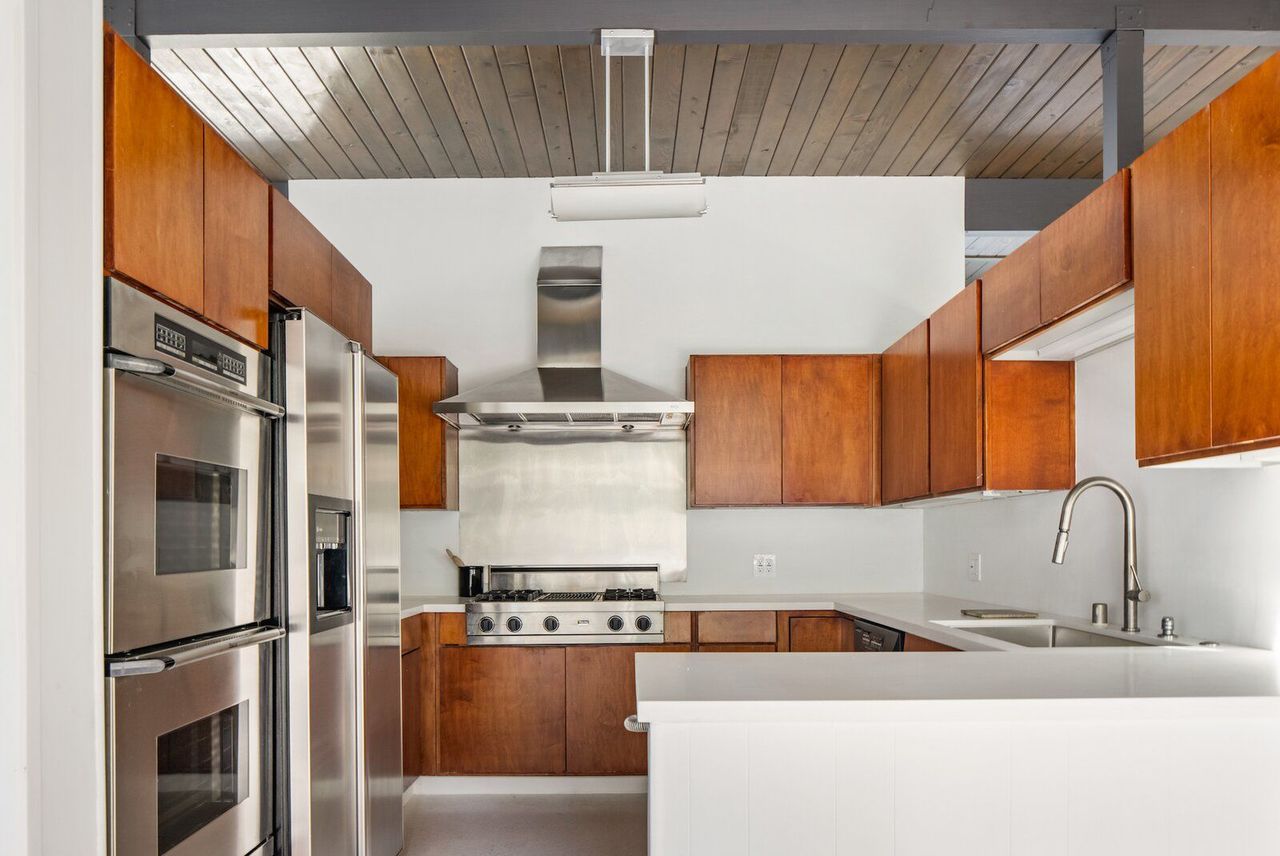 The restored residence features custom millwork, including teak and redwood cabinetry.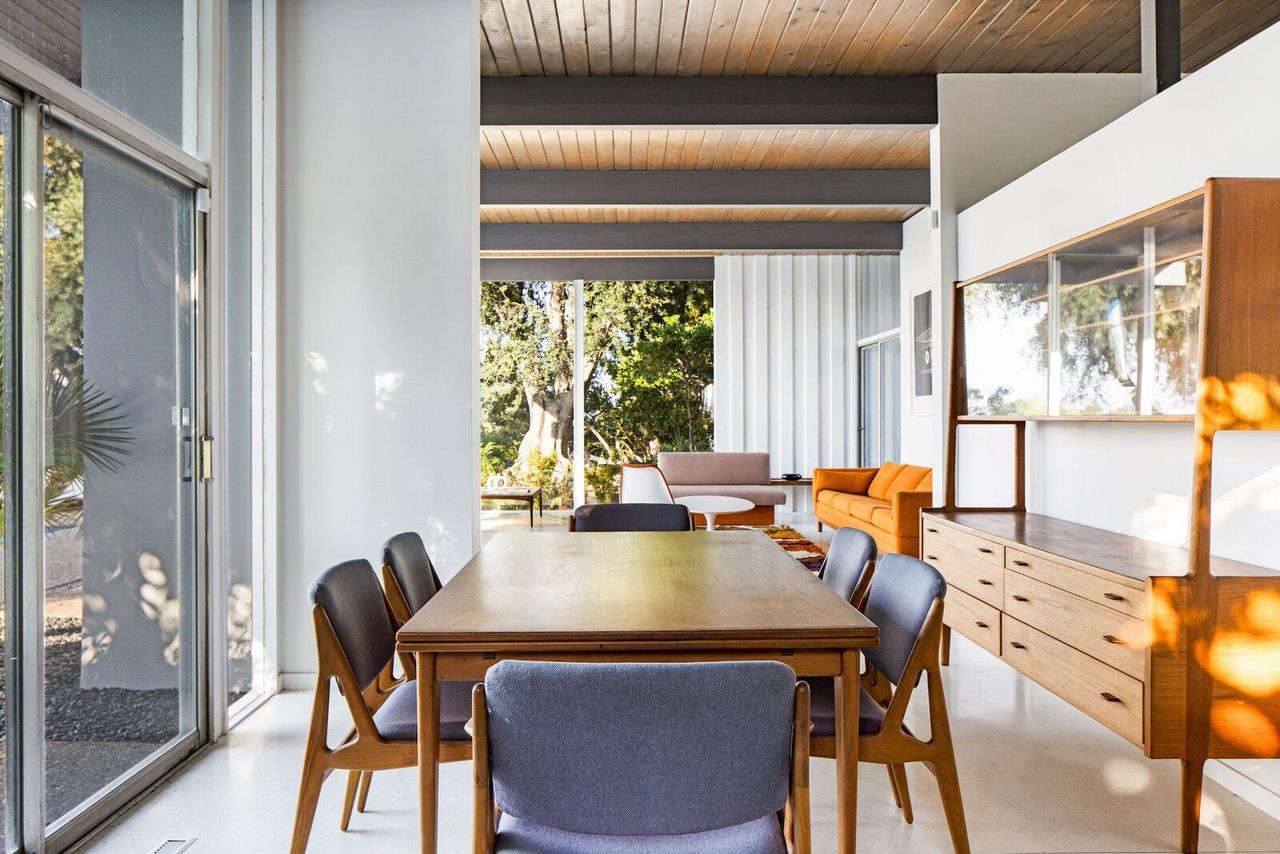 Sliding glass doors in the living and dining areas facilitate a seamless indoor/outdoor flow.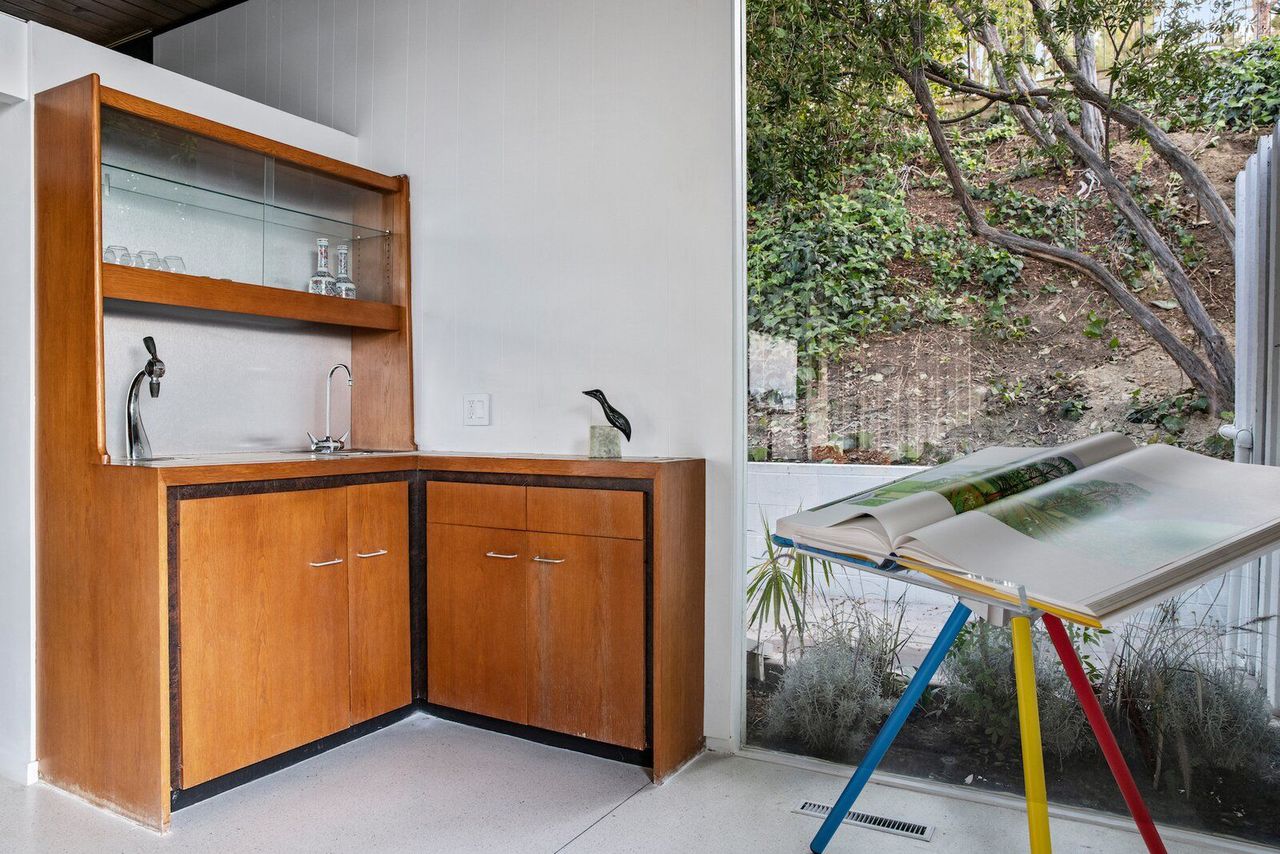 Picture windows look out onto the surrounding garden planted with native fauna.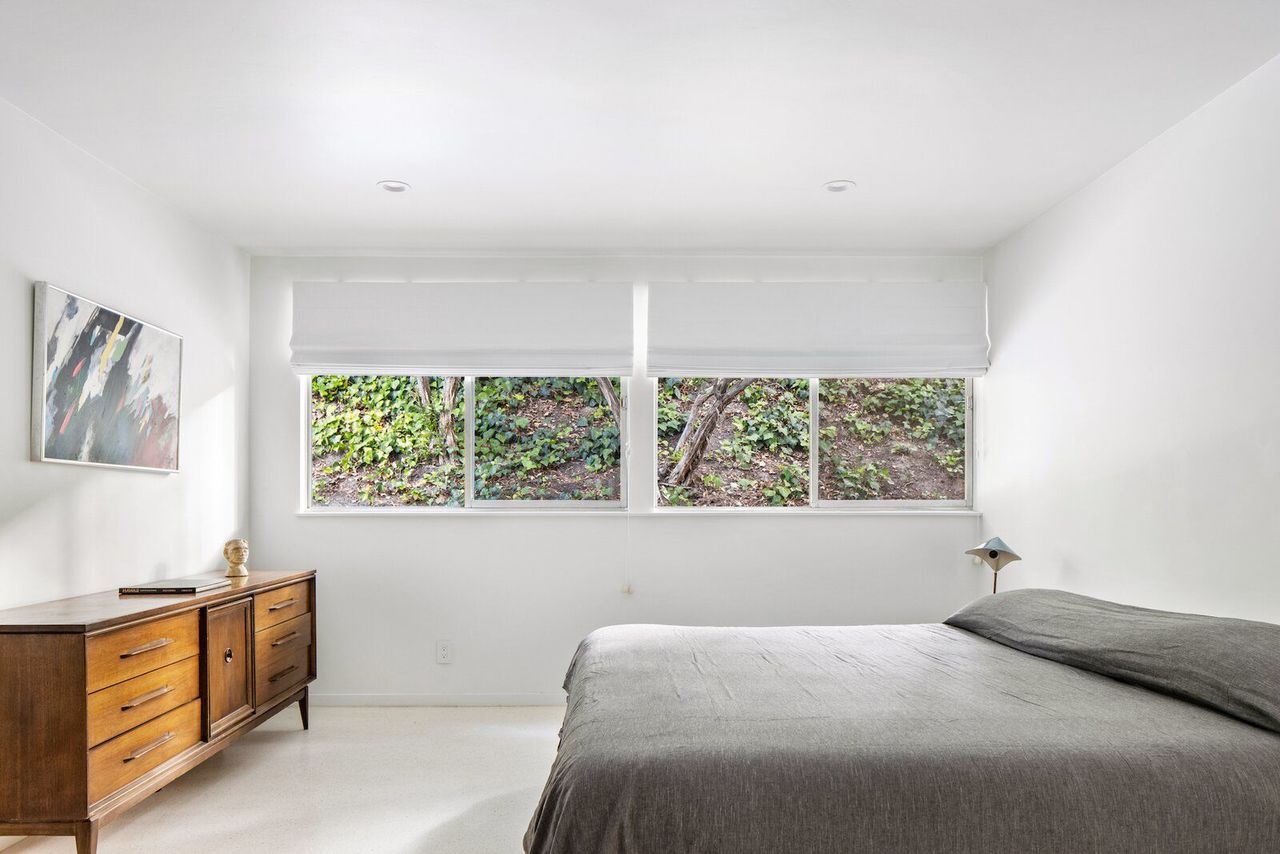 Four bedrooms and three bathrooms are spread across the 2,202-square-foot home.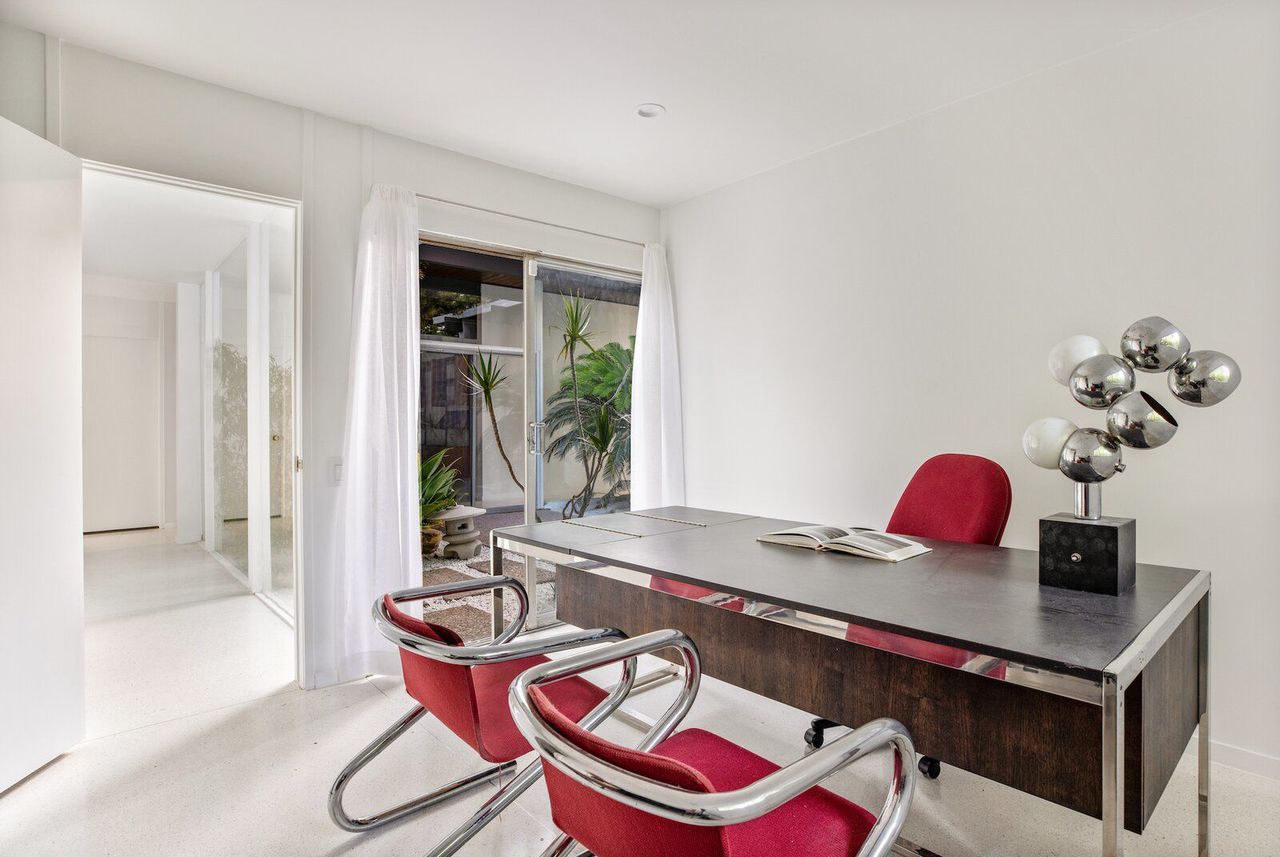 The restored interior maintains its original, midcentury-modern aesthetic.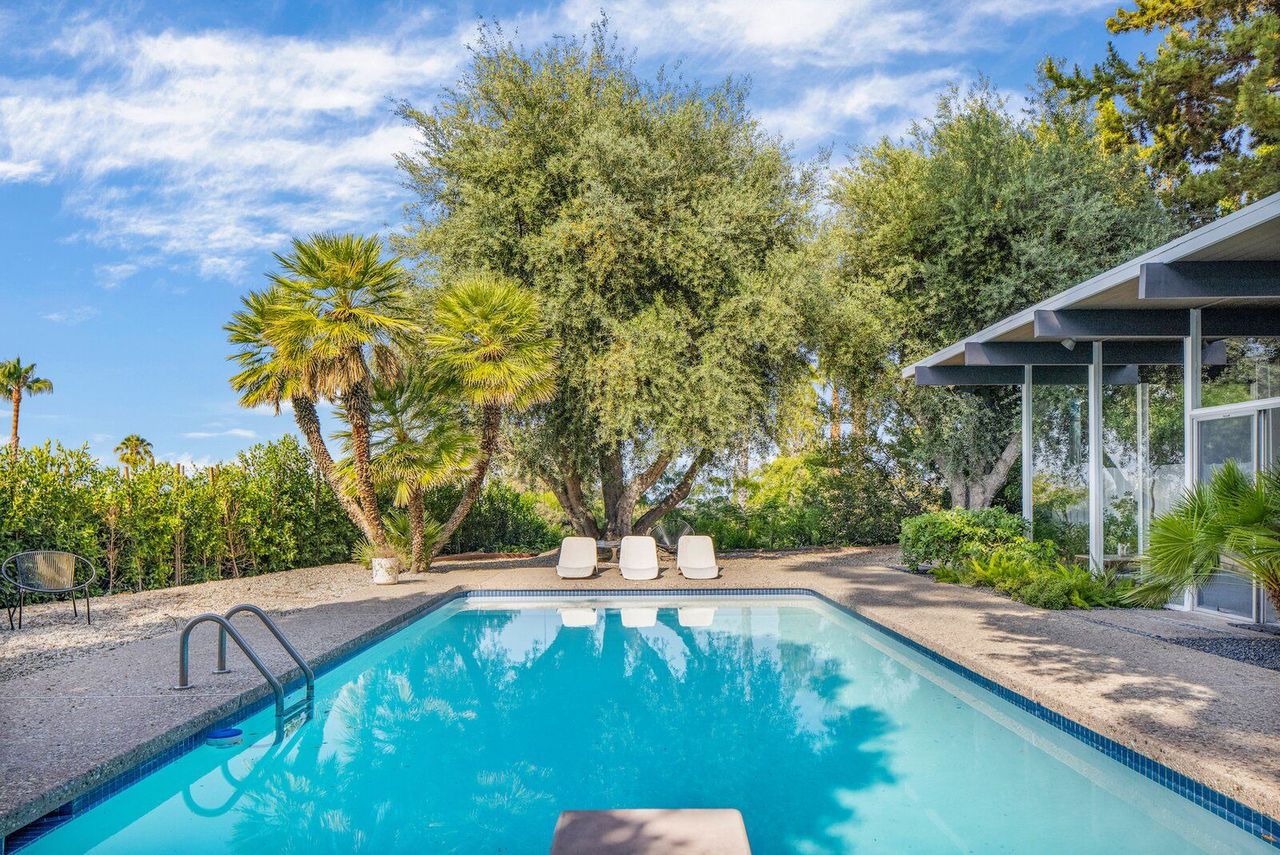 The Calvin House by A. Quincy Jones is available to lease for $8,750 per month.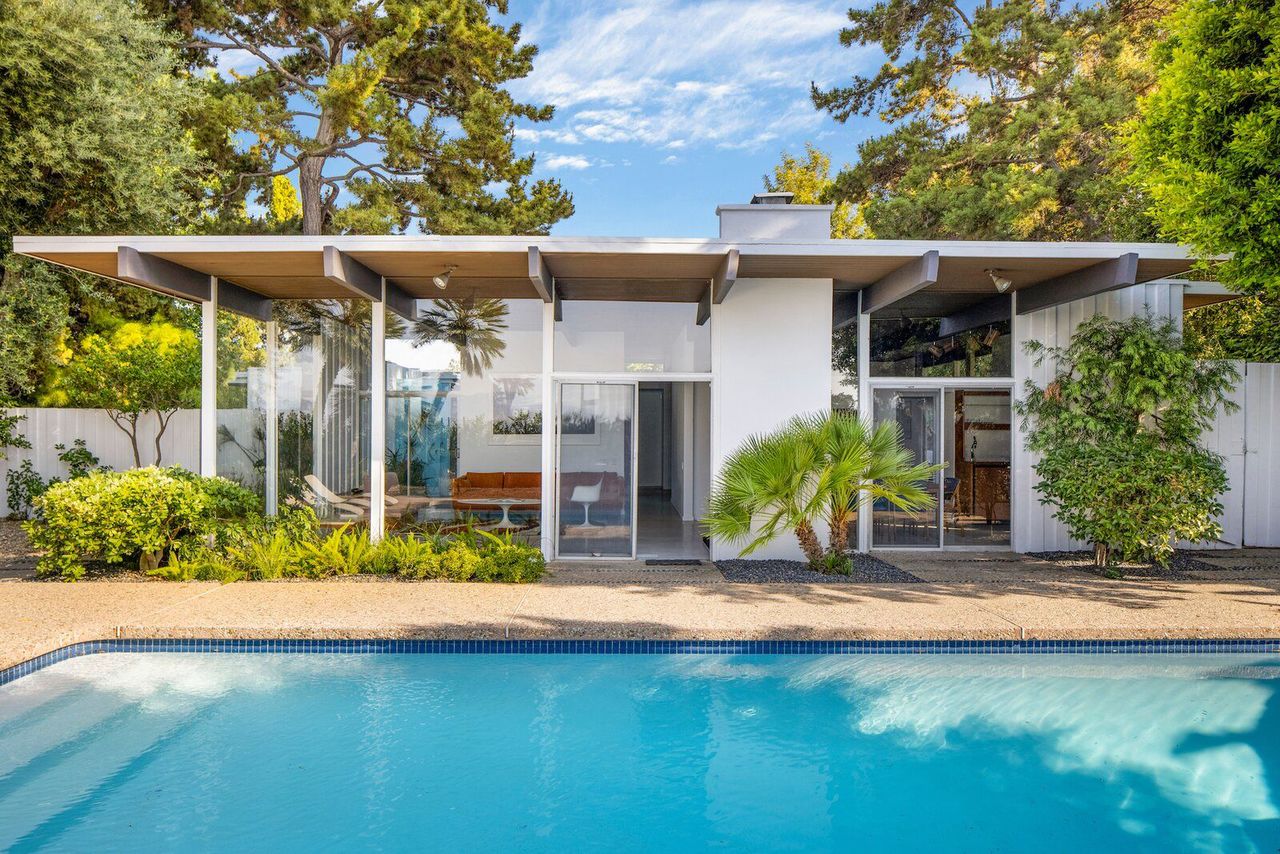 The single-level, midcentury residence includes a large swimming pool and landscaped garden.