In Brakel, Belgium, local firm Graux & Baeyens Architecten proves that vernacular and contemporary architecture can harmoniously coexist.
When Goere and Evie, a couple in their forties, purchased a small countryside plot about 45 minutes from Ghent, Belgium, the duo approached Graux & Baeyens Architecten and gave the local firm carte blanche to design their new home.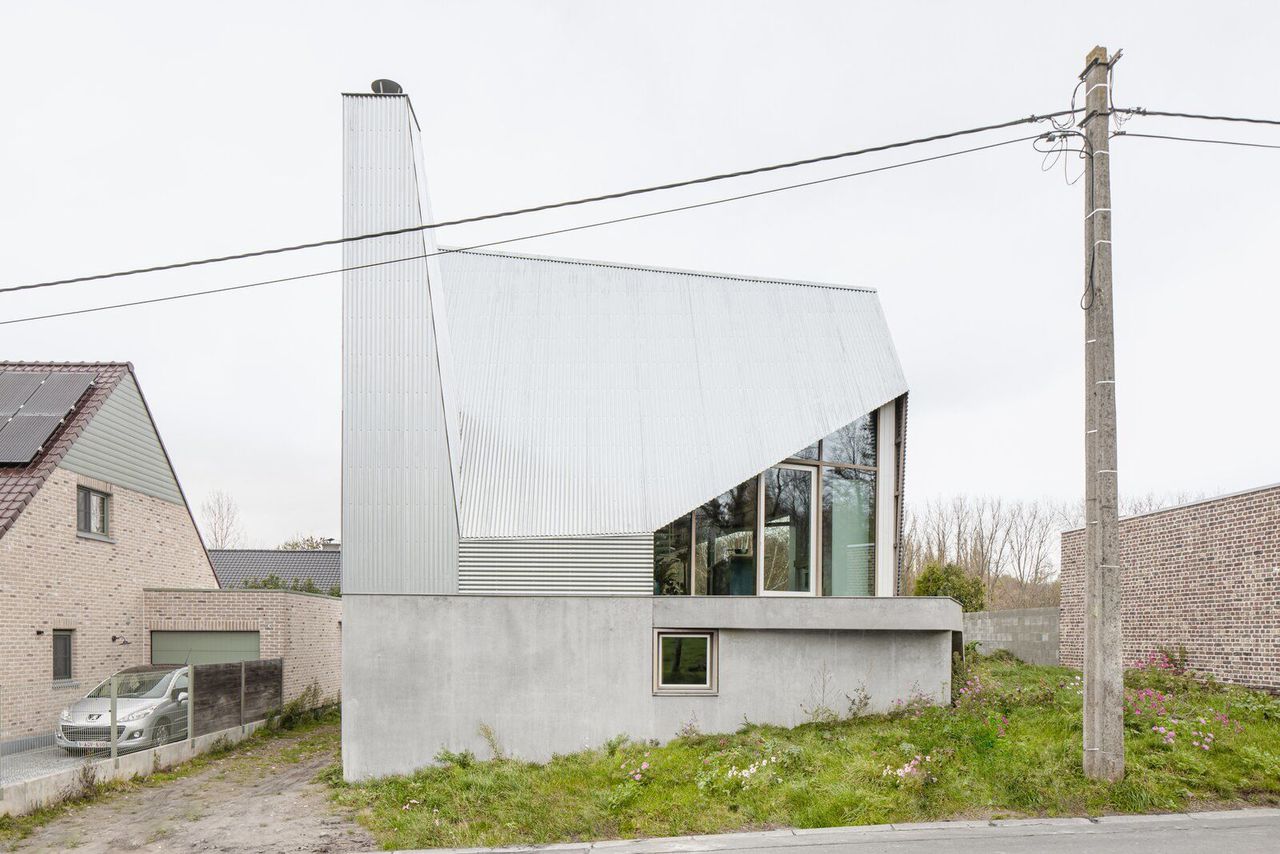 "They wanted an open house," says architect Basile Graux, who founded the Ghent-based practice with architect Koen Baeyens. "Usually we have clients who have children or want to have children, but they said the house should be designed only for them."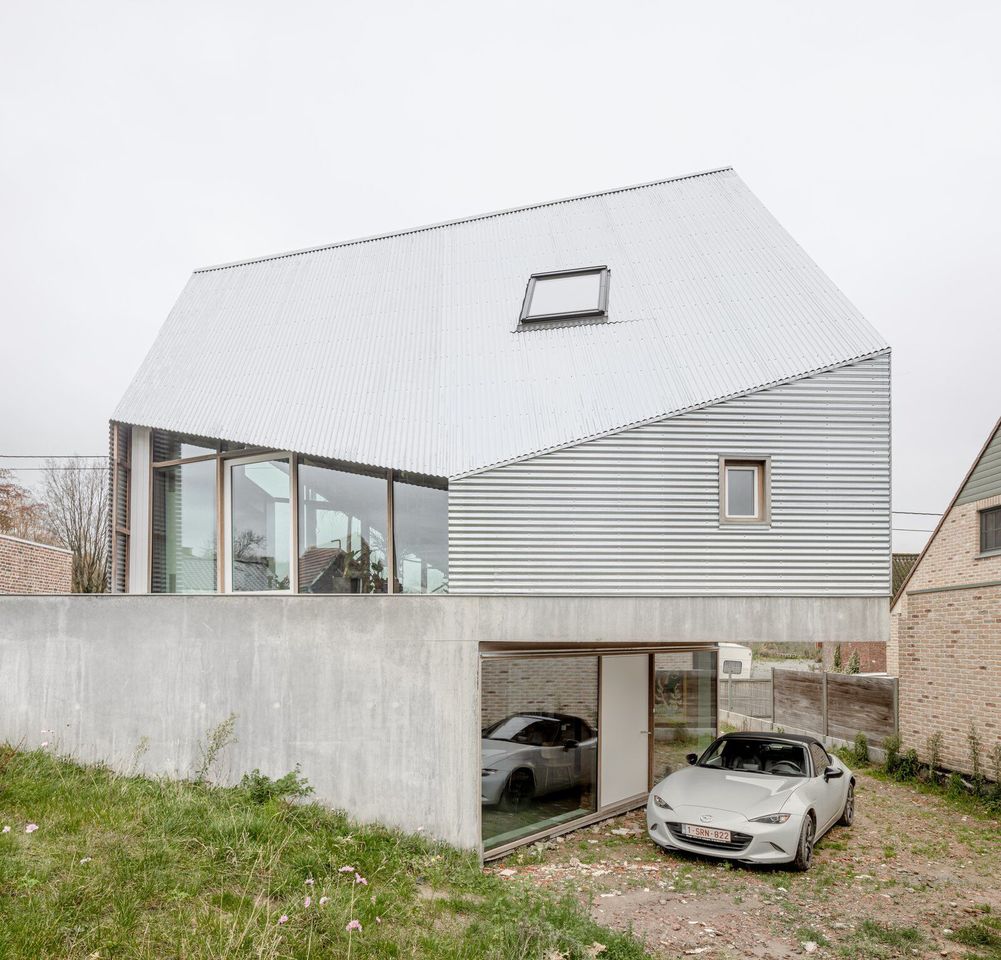 While Goere and Evie's brief wasn't strict, local regulations in the area required that all new homes must be built with two stories and a pitched roof. Fortunately, this wasn't a problem for the architect or the couple: "We like making a combination of vernacular and contemporary architecture," says Graux. "We felt that this blend could work from the beginning."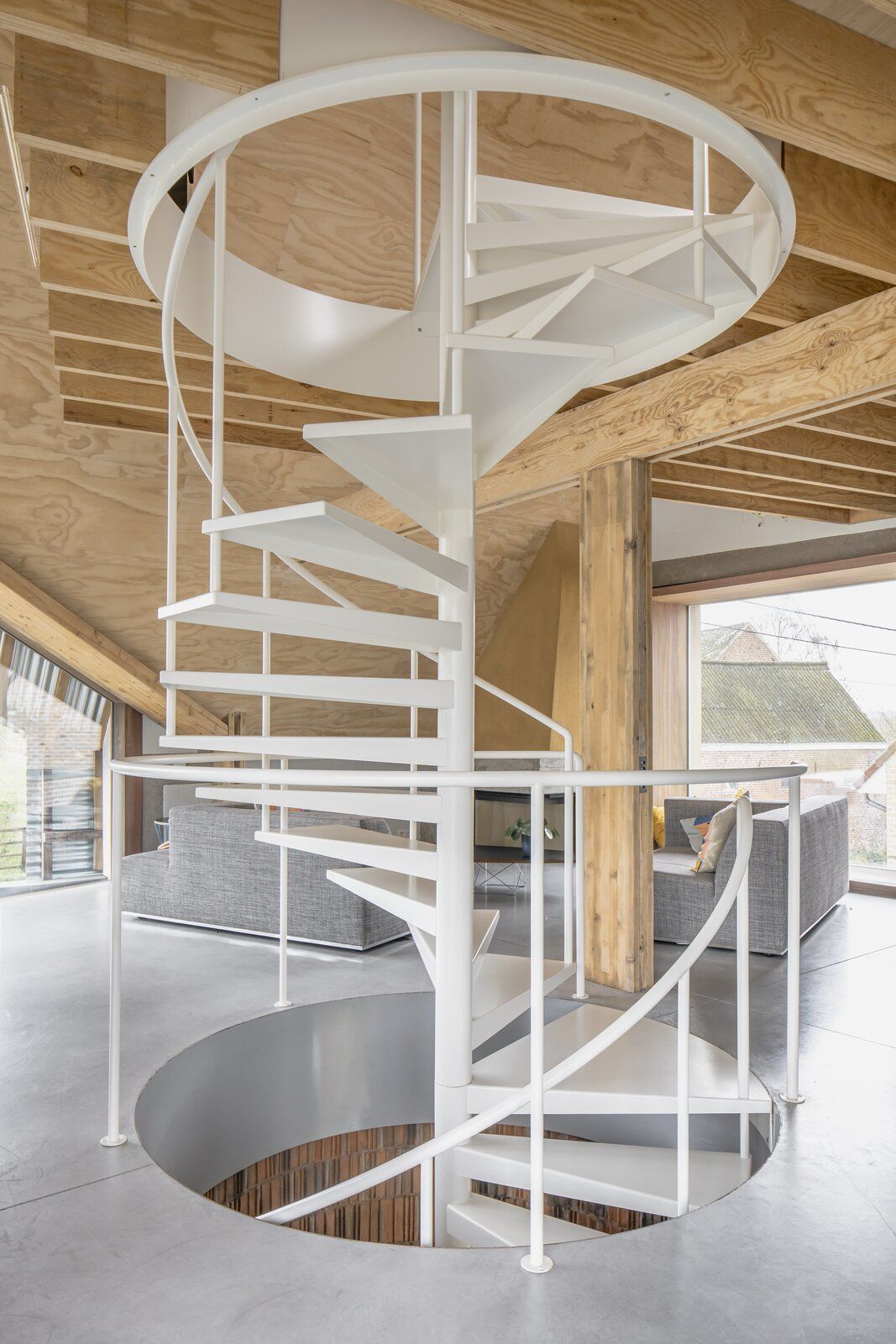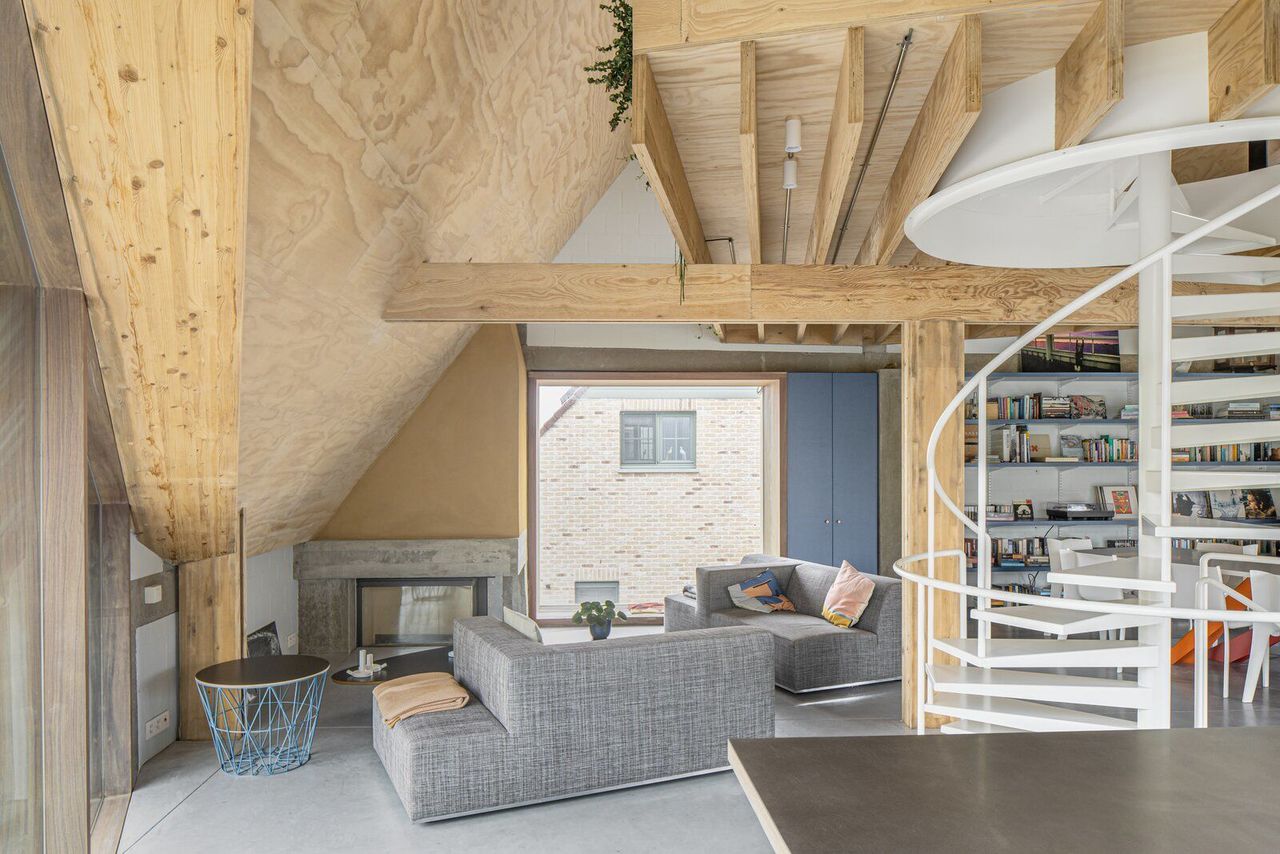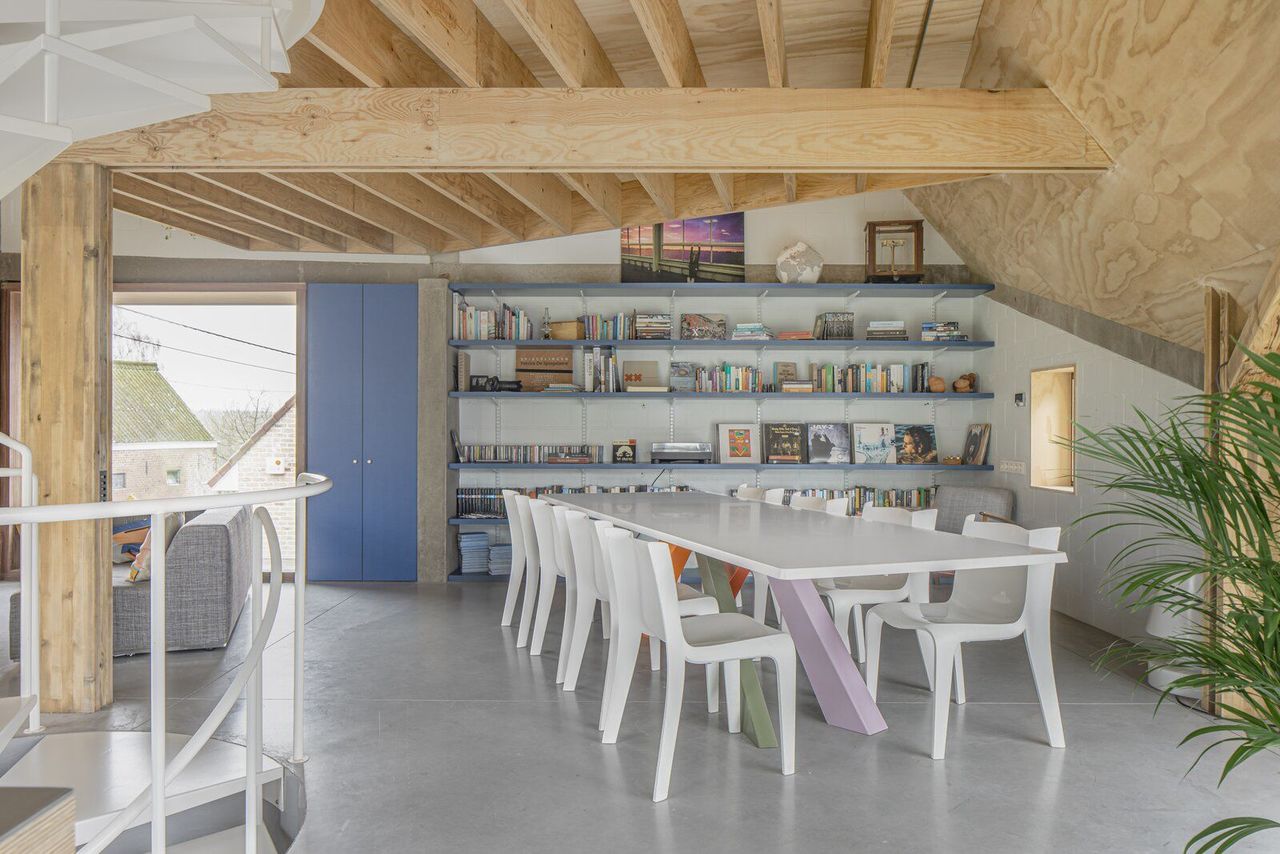 The couple were content for the home to have only one bedroom, instead prioritizing the open living spaces and making room for a small DJ booth. On the lower level, which is partially set into the ground, the architects started with a basic box shape, then cut out a corner to allow for an entrance and car port. The private areas, including the bedroom and laundry room, are located on the lower level, while the primary living space spans the second floor, in order to maximize natural light.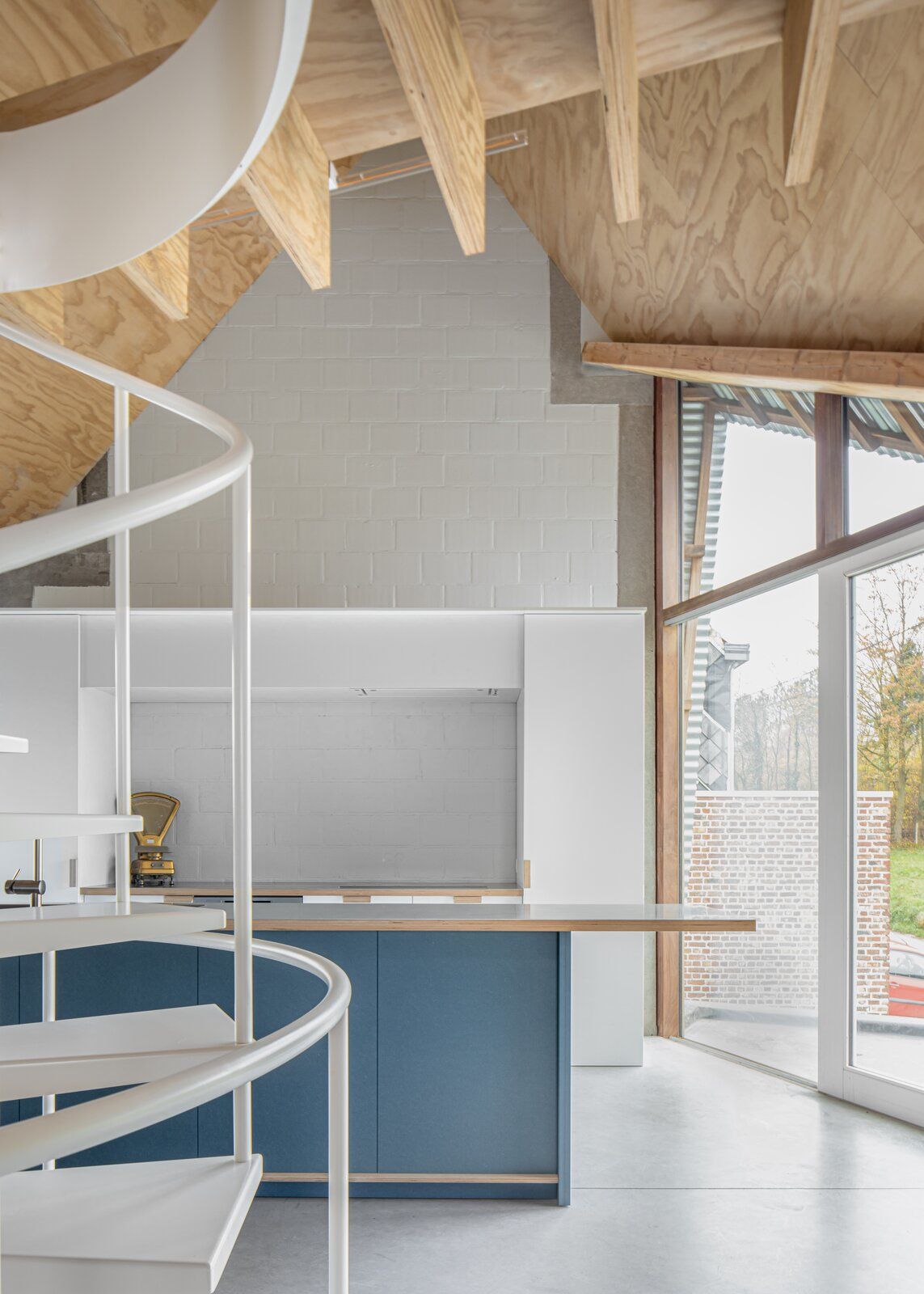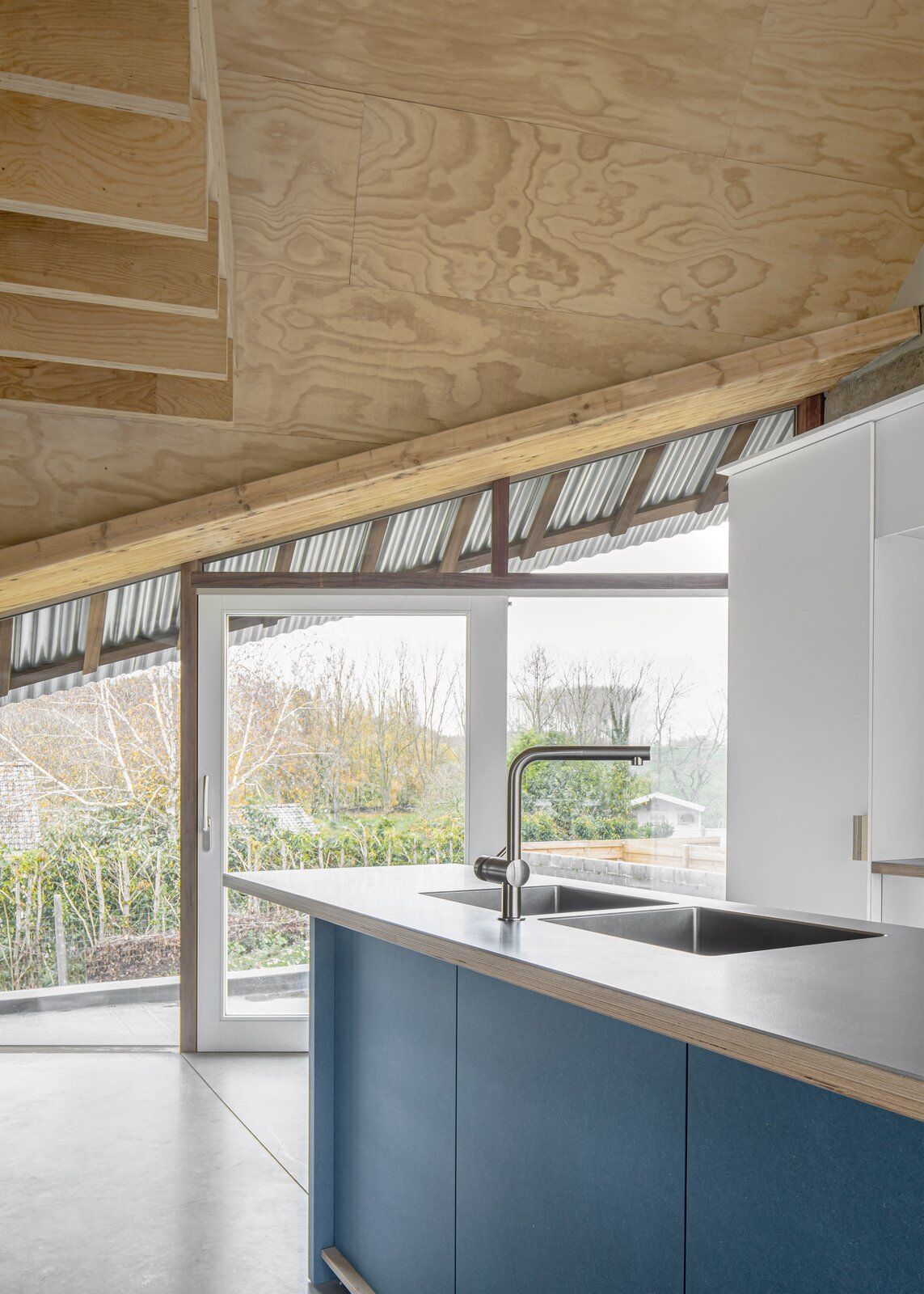 "Because of the topology of the [structure] and the views that we could create, it was more logical to go upstairs with the living spaces and put the entrance and more introverted, darker rooms into the ground," Graux explains.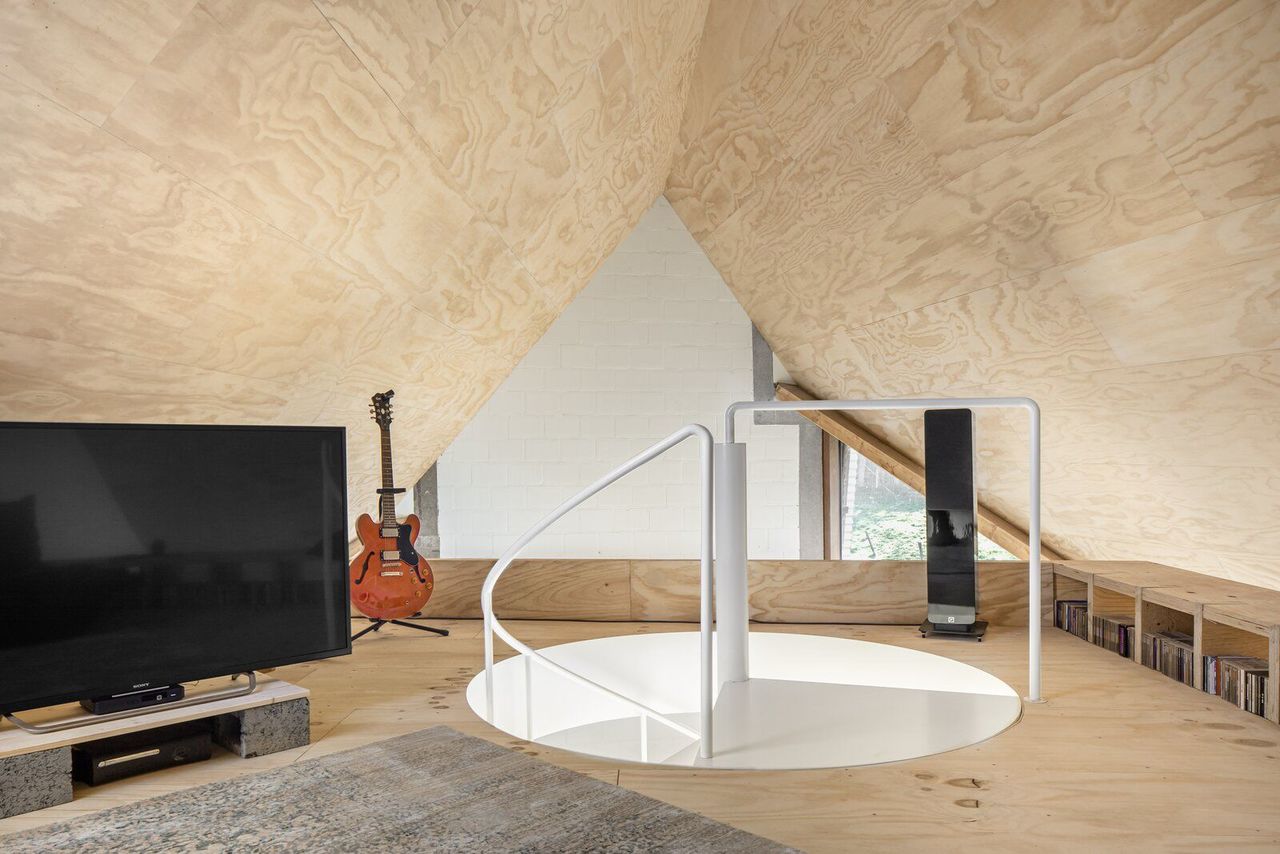 When you enter the home, a sleek, white spiral staircase immediately invites you to climb upstairs. Floor-to-ceiling windows allow plenty of light into the primary living area on the second level, which includes two small, corner terraces-one with a staircase that leads down to the garden. Above the main living area, a lofted TV room is nestled under the pitched roof.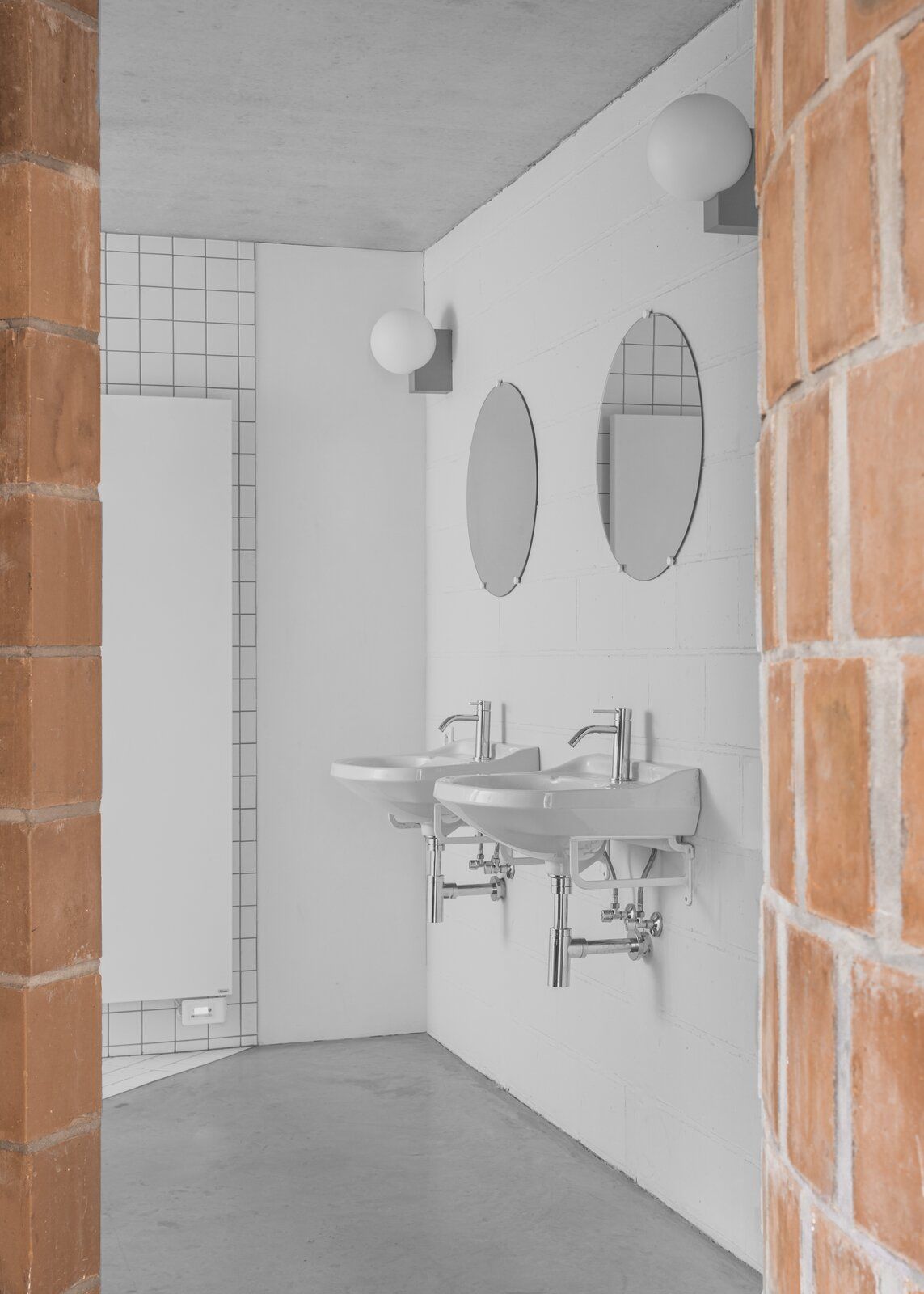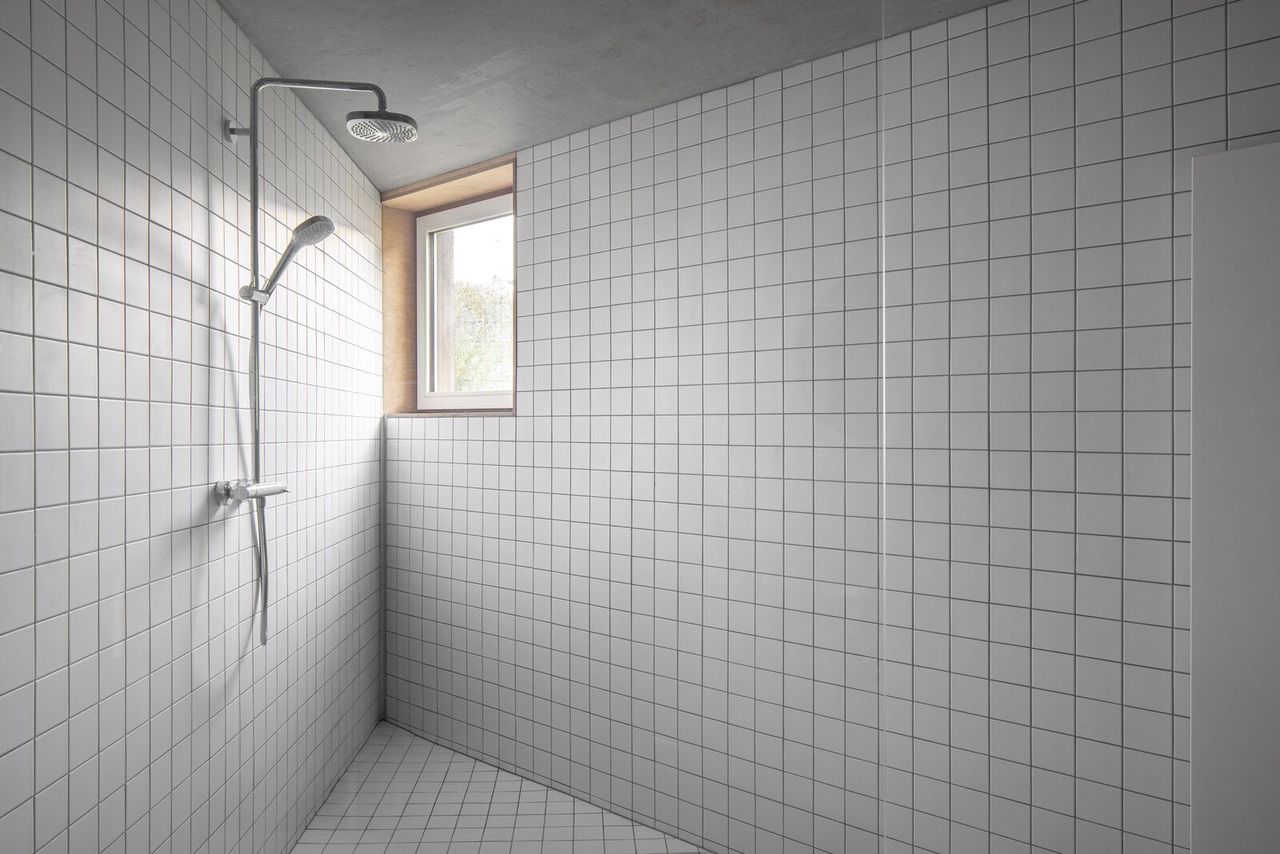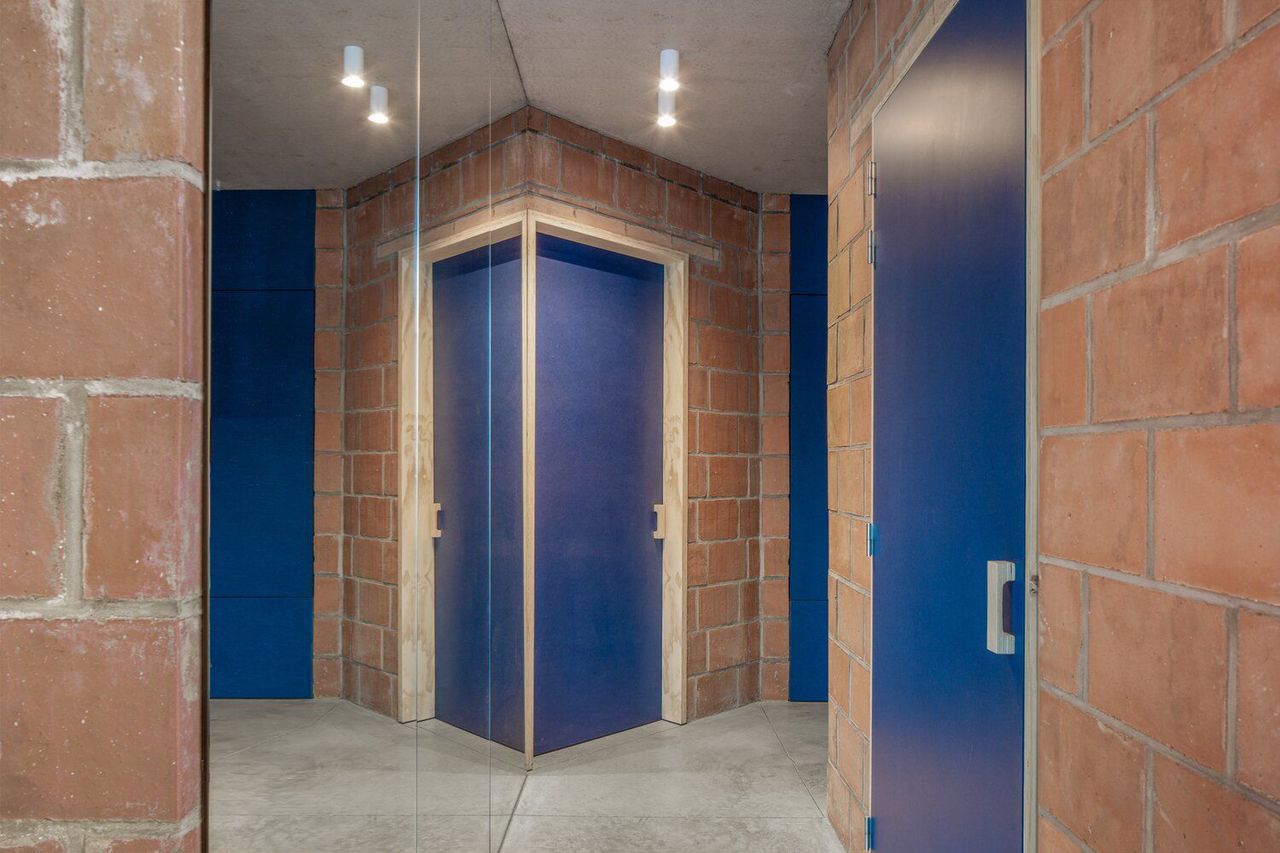 The architects incorporated natural Belgian brick details into the downstairs spaces, while the upper level is clad in unvarnished timber. Corrugated-iron sheets and concrete were used to finish the facade and sloping roof. "We like the combination of rough and smooth materials," Graux says. It seems as though the architects are not alone in this sentiment: House D-S gains so much attention from passersby that Goere and Evie actually installed a bench outside so people can sit and admire it.