A modern topper for a brick mews house takes its cues from a fast-changing London district.
Cantilevered over a brick bakery in central London, this live/work expansion of the offices of Michael Trentham Architects functions as studio space Monday through Friday, and exclusively as housing on the weekends. The expansion looks to capture sunlight from above, which is amplified by high-gloss reflective white surfaces. During warmer seasons, a roof terrace with a safety glass privacy screen doubles the available space of the 325-square-foot unit.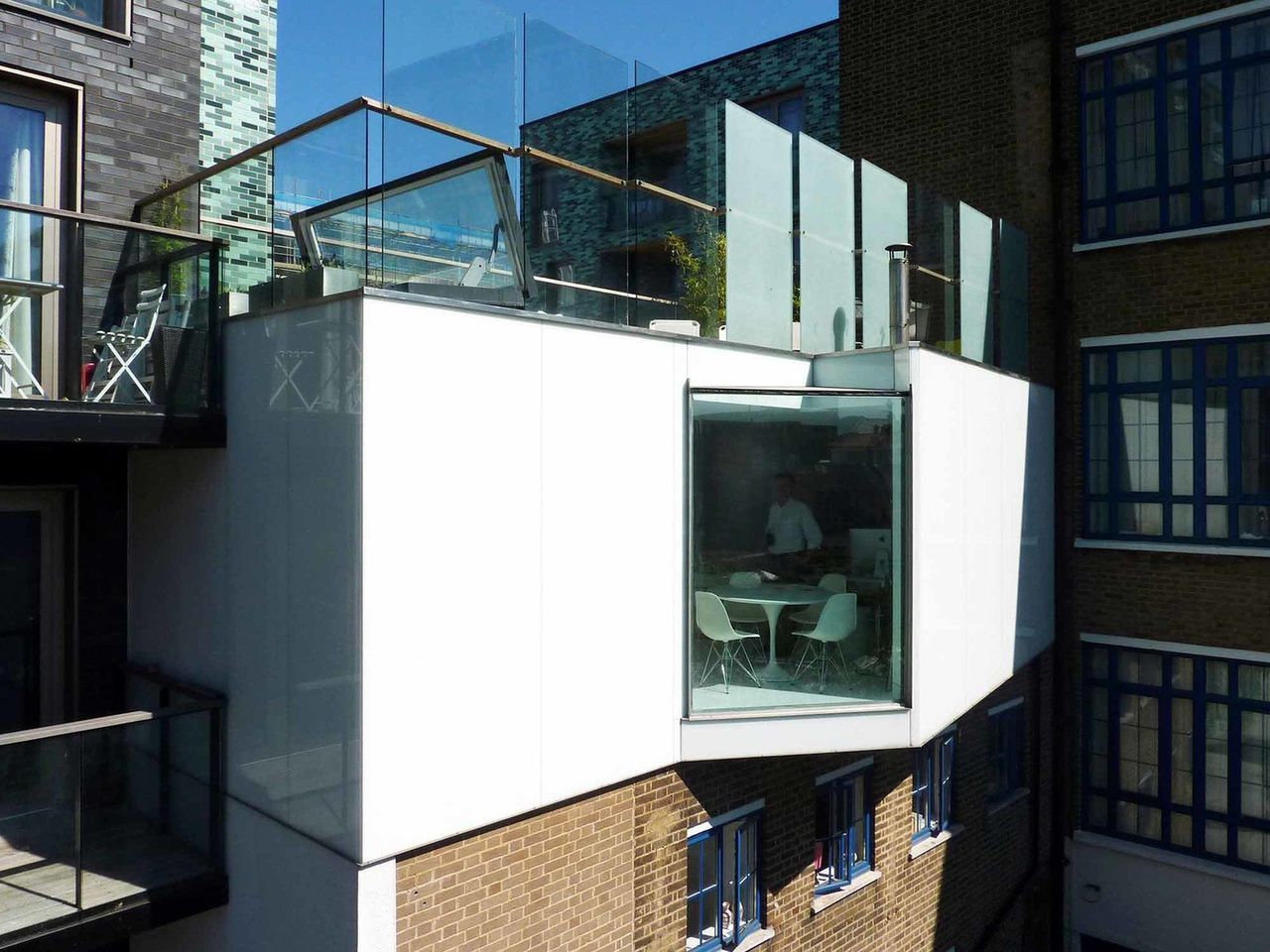 The expansion is lightweight timber construction clad in glass with a stainless steel trim, producing a glossy, reflective veneer. The full-height structural glass wraps overhead to capture more light. The roof terrace, with a balustrade and partial privacy screening, is accessible by a hydraulic roof hatch.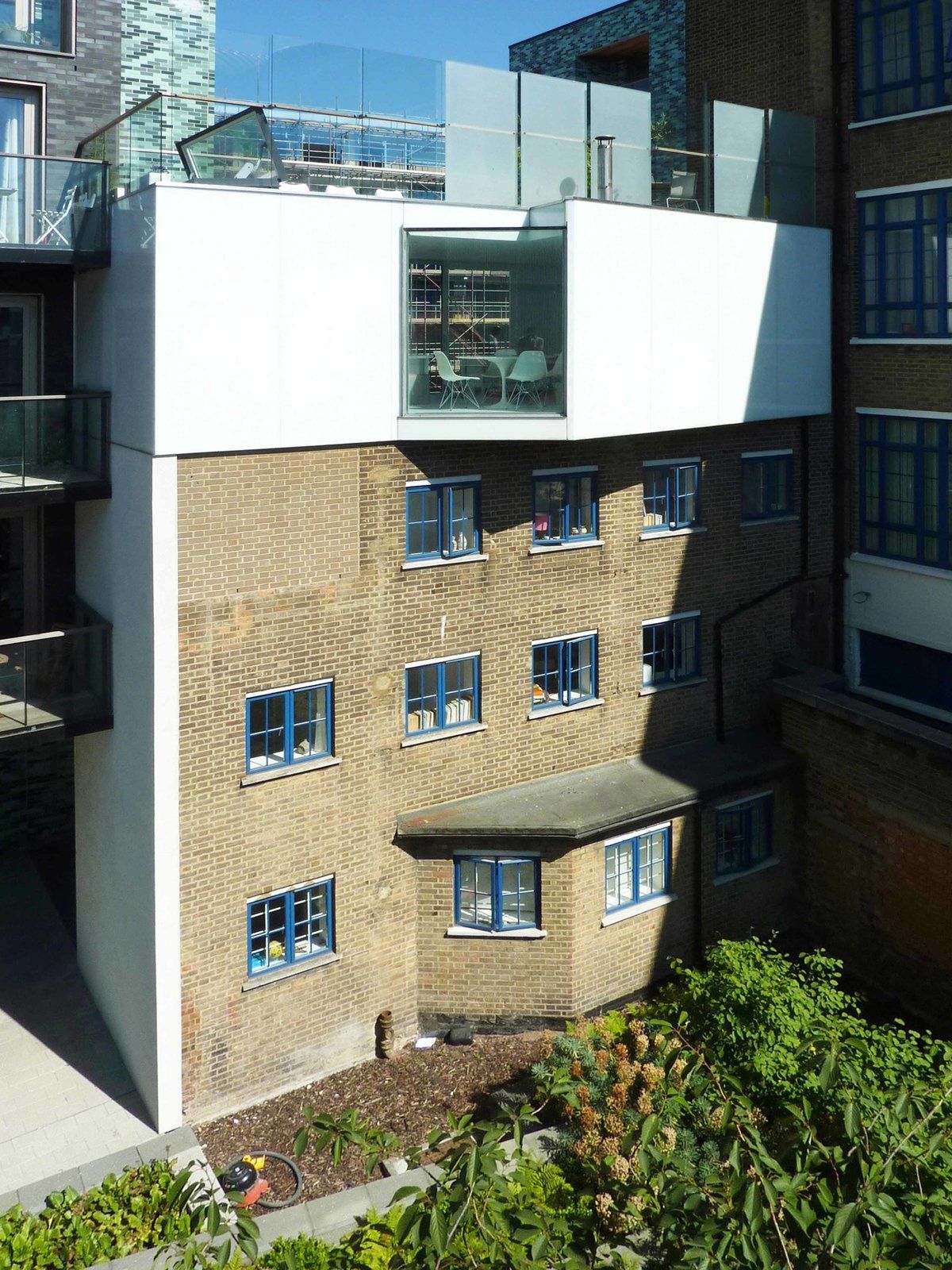 A stepped back view shows the confined site, bracketed by multi-unit residential buildings. The lone window is angled to grab maximum light while protecting privacy.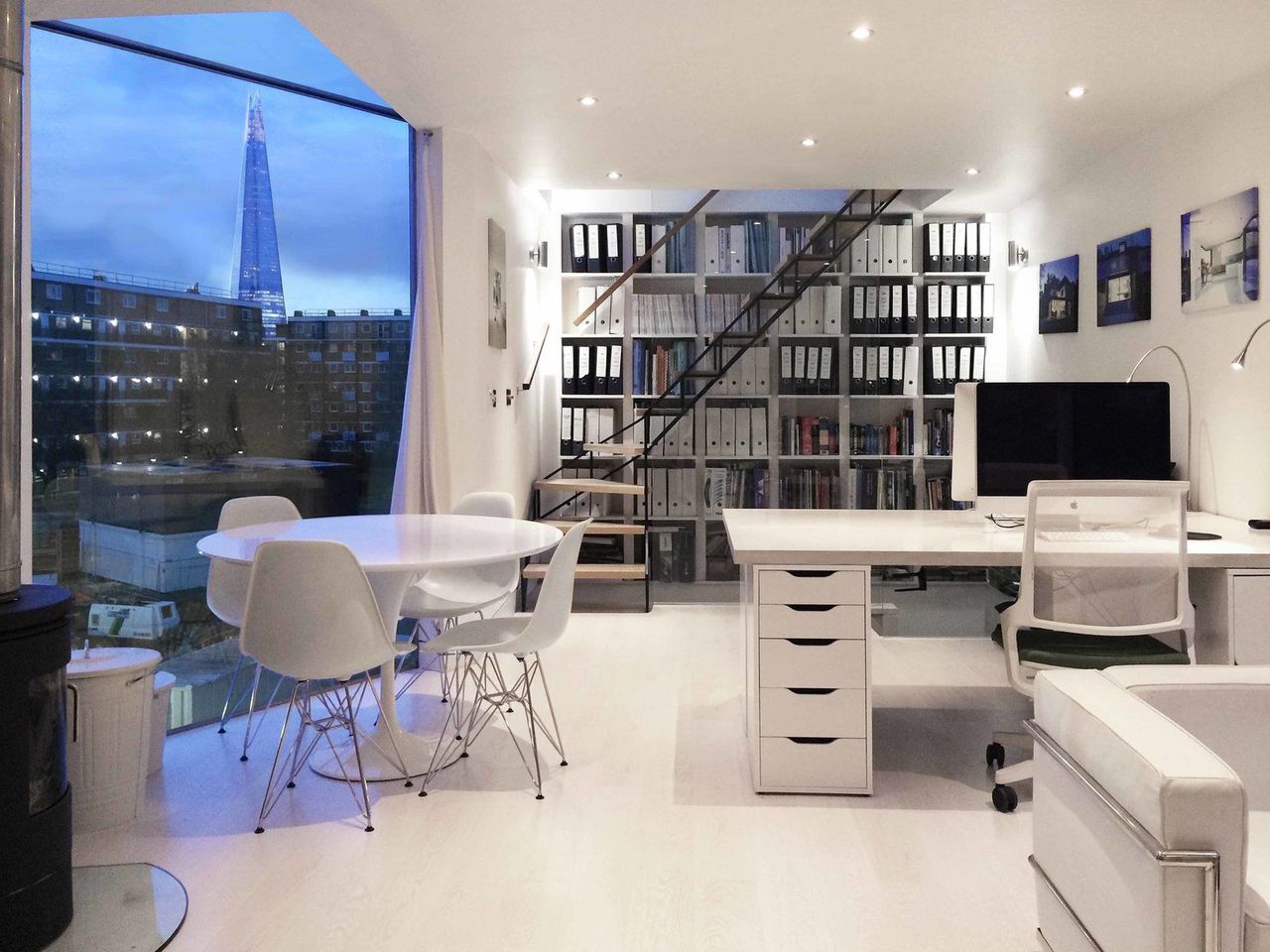 The new all-white office space frames the iconic Shard. Flush skirting creates clean lines and allows furniture to butt up against the walls. Wide plank high-density fiberboard in a white wenge finish reflects light and makes the space feel larger. It also resists scratch marks from skidding the Eames side chairs.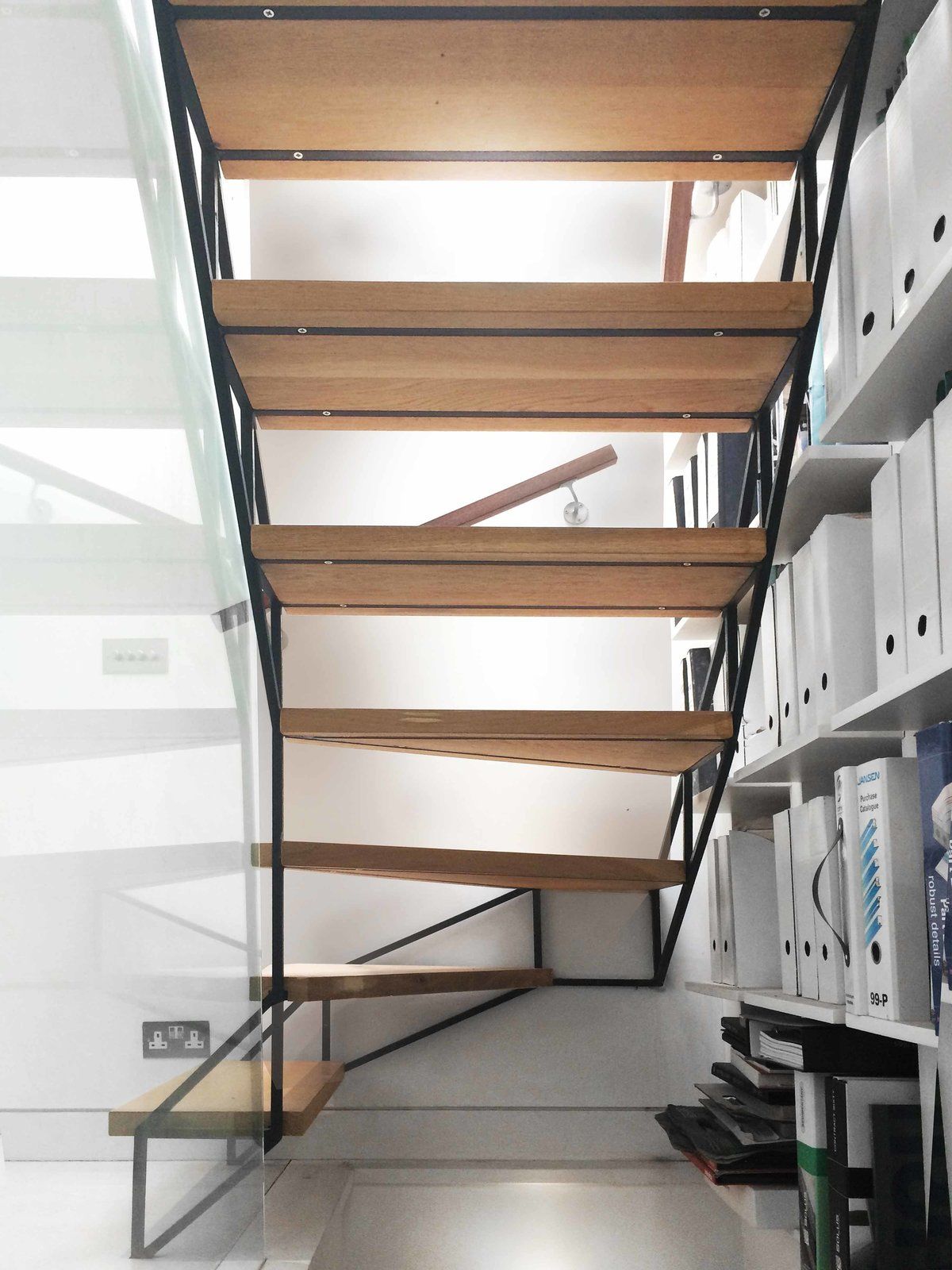 The lightweight staircase leading to the terrace is composed of lacquered black steel and oak treads. Its floating design frees library space beneath and allows light to reach the office from the skylight above.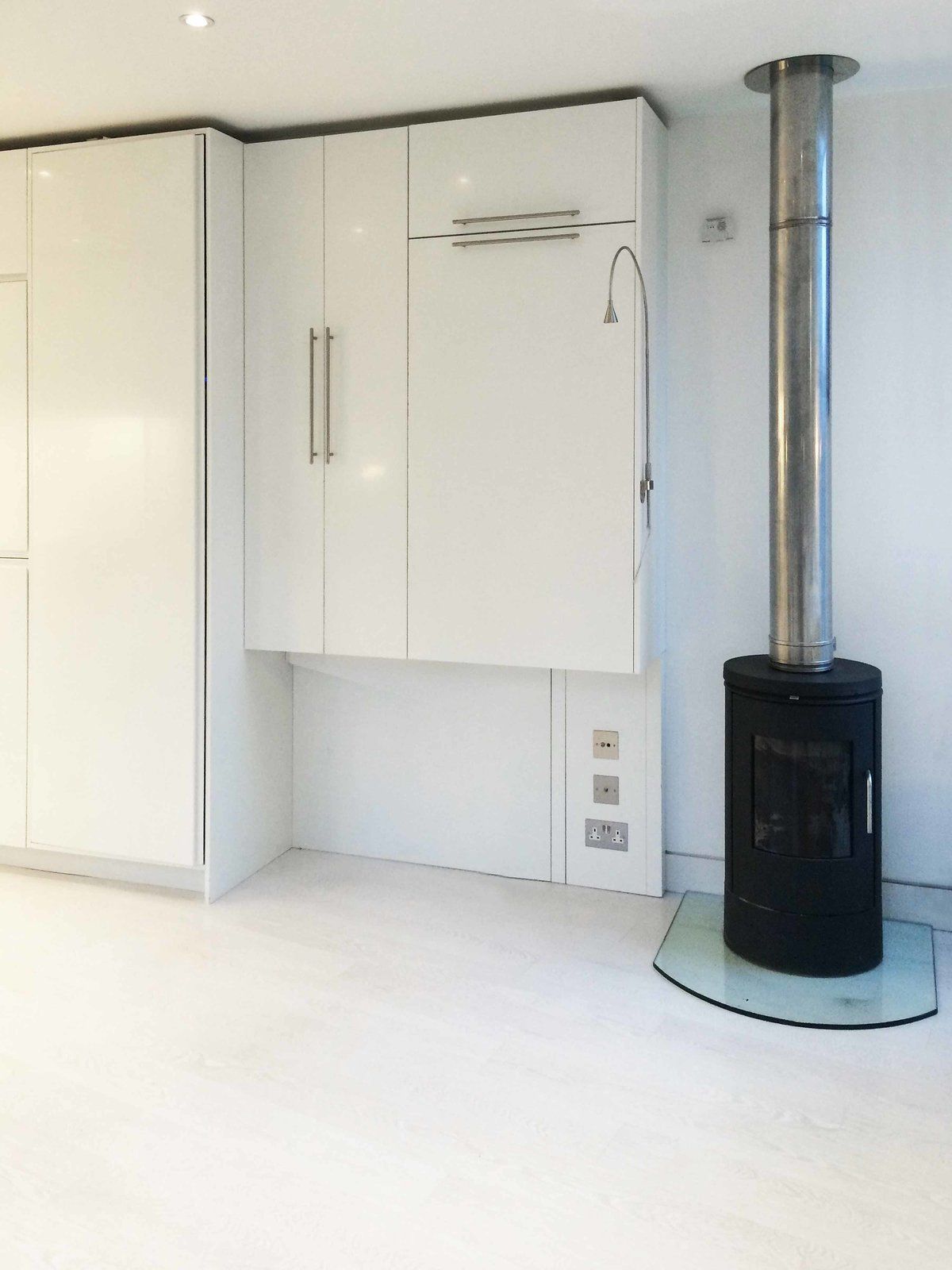 Warmth is provided by a Morso wood-burning stove and radiant heated floors. Lacquered medium-density fiberboard paneling conceals a foldaway workstation.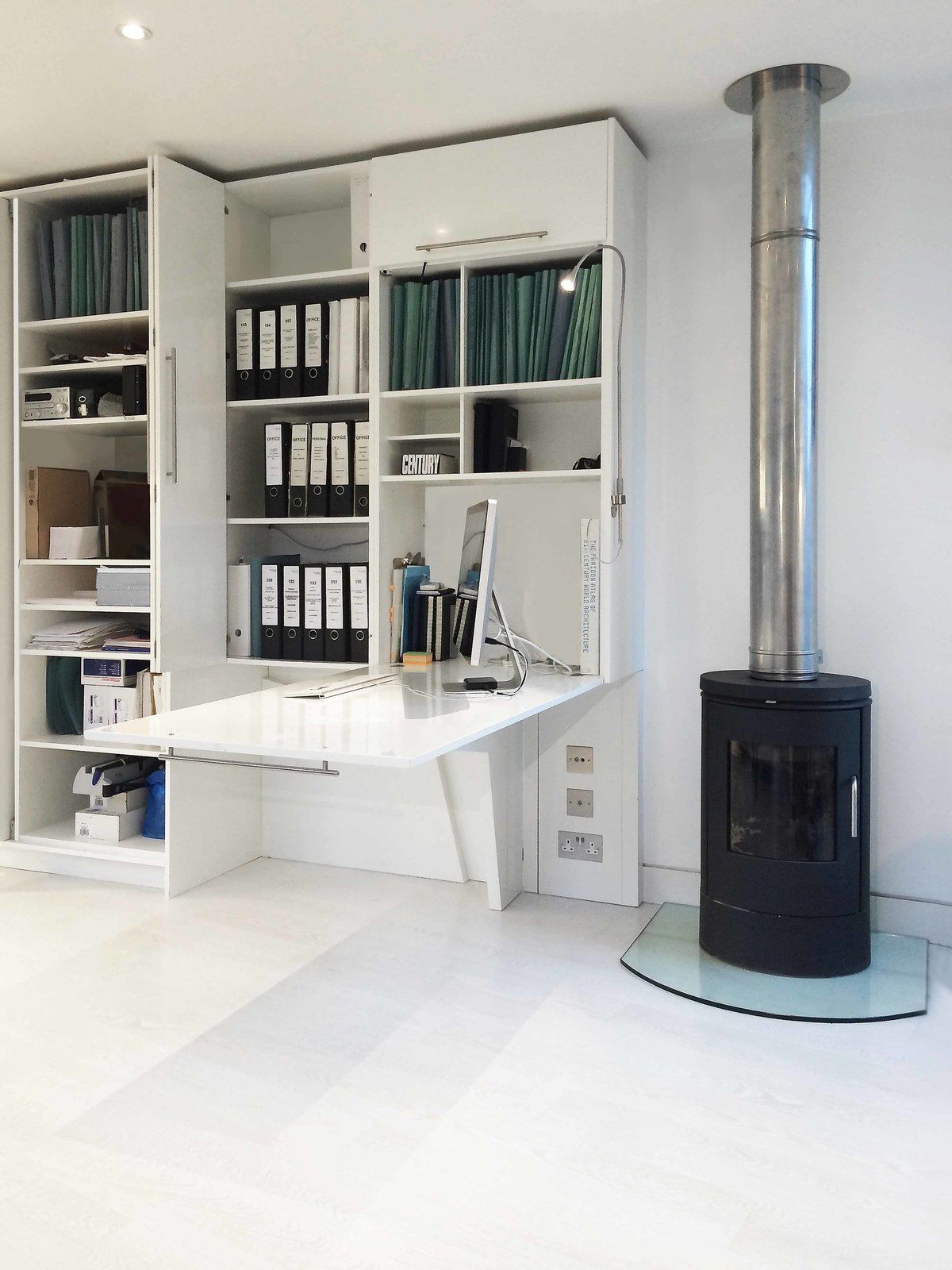 The workstation extends directly from the wall, saving space underneath.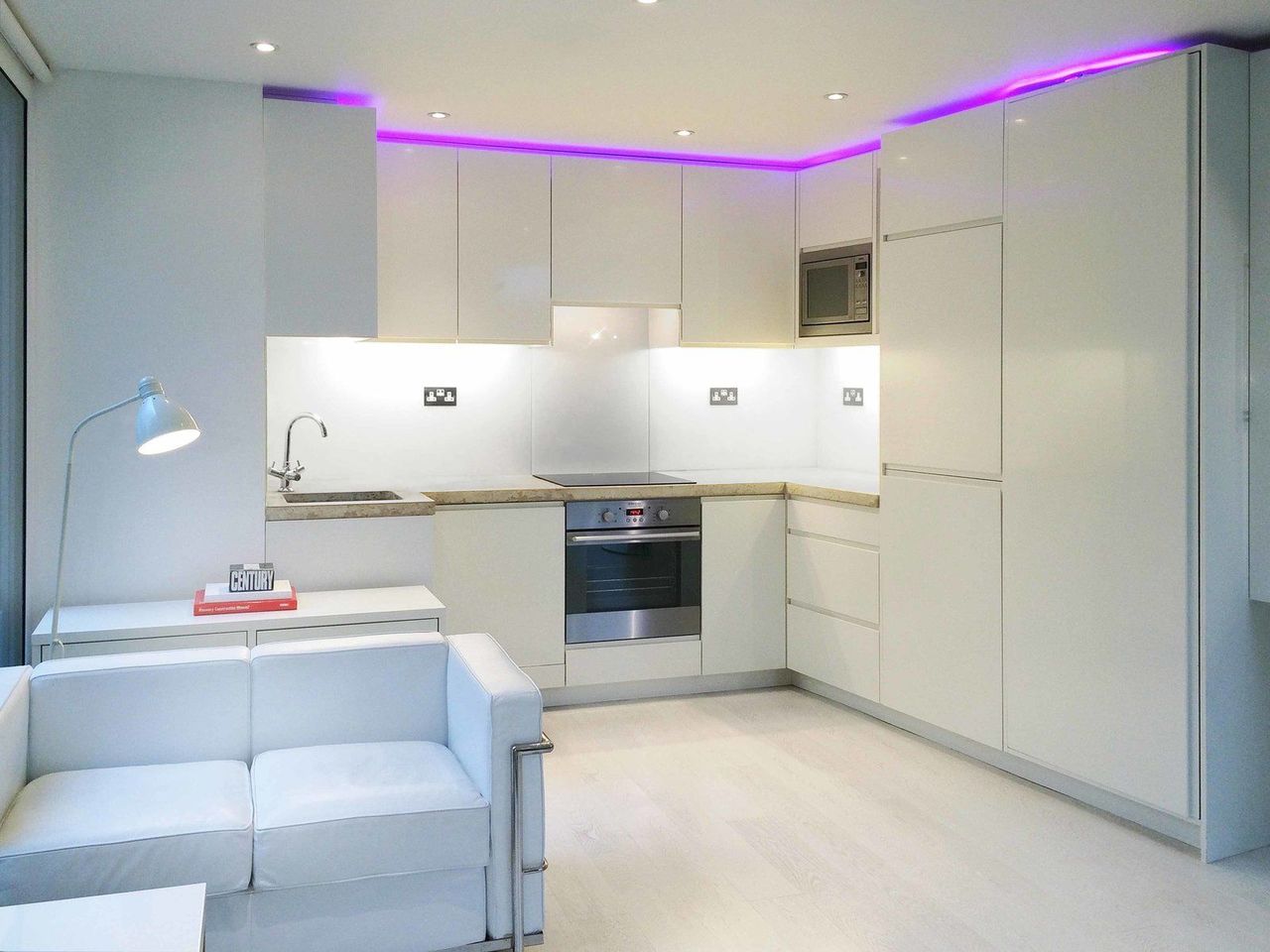 The kitchen cupboards have the same high-gloss cladding as the collapsible workstation. The countertop is polished concrete from Shaw Interiors, and the lighting is inset LED's. The space also features recessed ceiling speakers from B&W.