Designed by Ceballos X Architects, Casa Mague is a nature-infused dream home that pays tribute to the history of its locale.
Designed by Mauricio Ceballos X Architects for a psychoanalyst and his family, Casa Mague draws inspiration from the Aztec heritage of Malinalco, Mexico. "Malinalco has a strong, ancient cultural identity," says the firm's director and founder, Mauricio Ceballos Pressler.

"Piramide de Malinalco, one of only three carved pyramids in the world, is near the house and is part of the town's daily life," he explains. "The inhabitants feel proud of their Aztec roots, and continue with traditions like the local market, food, drinks, and temazcals (or Aztec saunas). Local artists make continuous references to this time in history."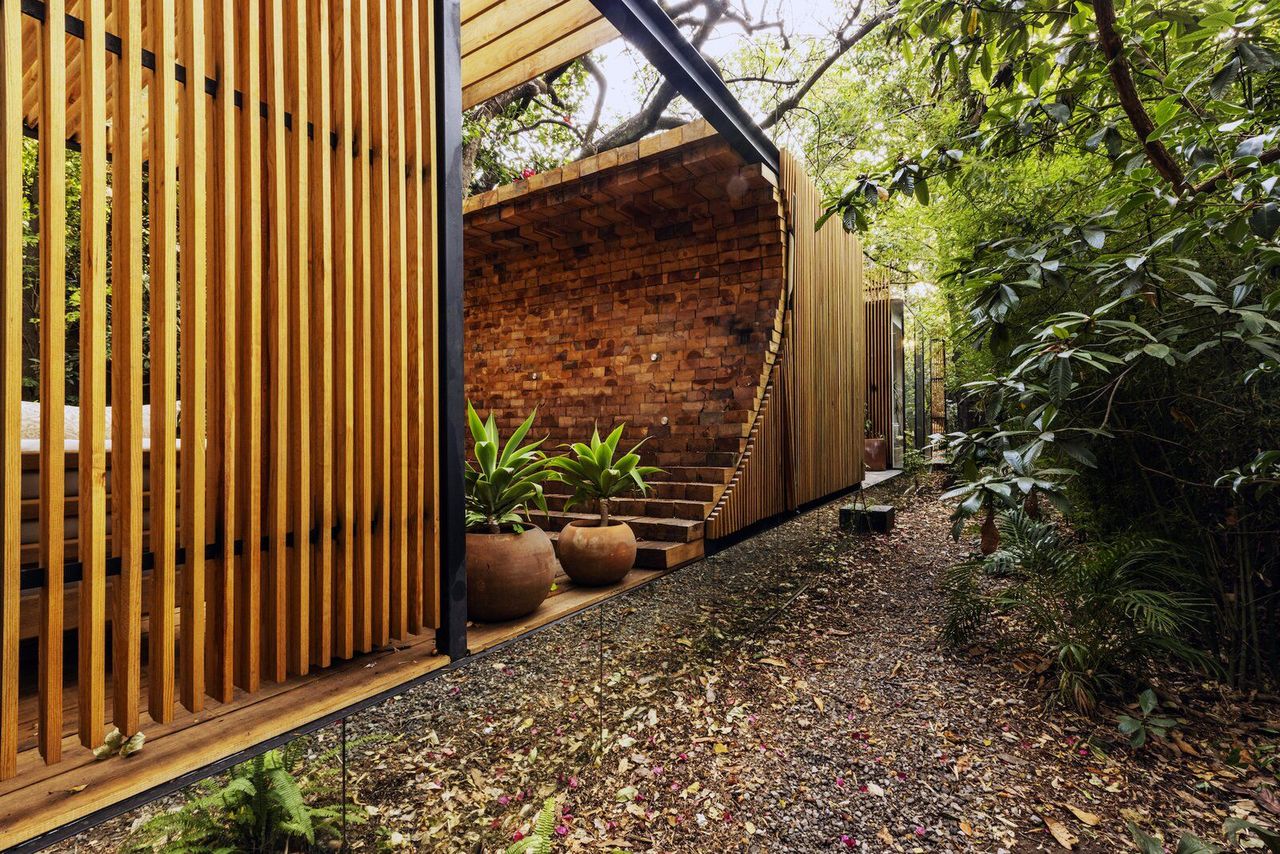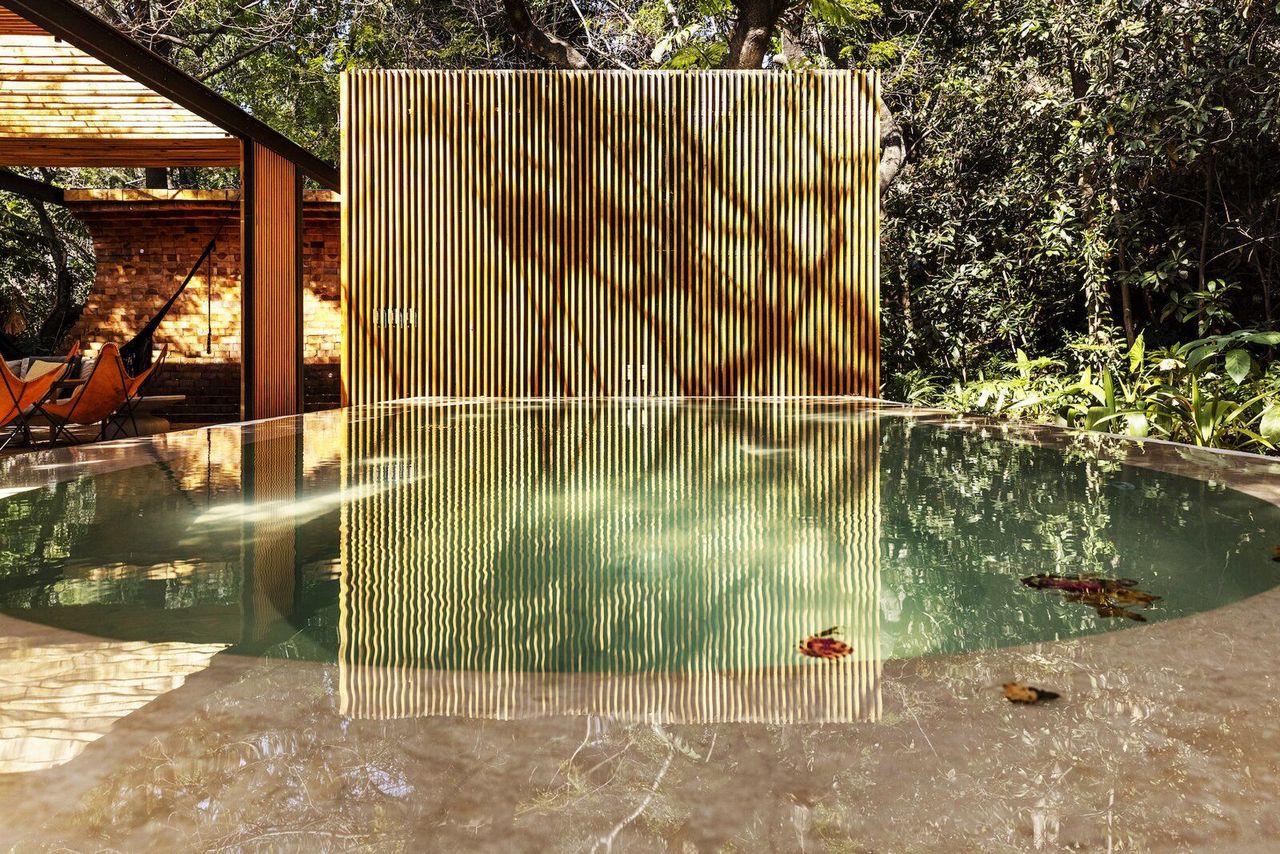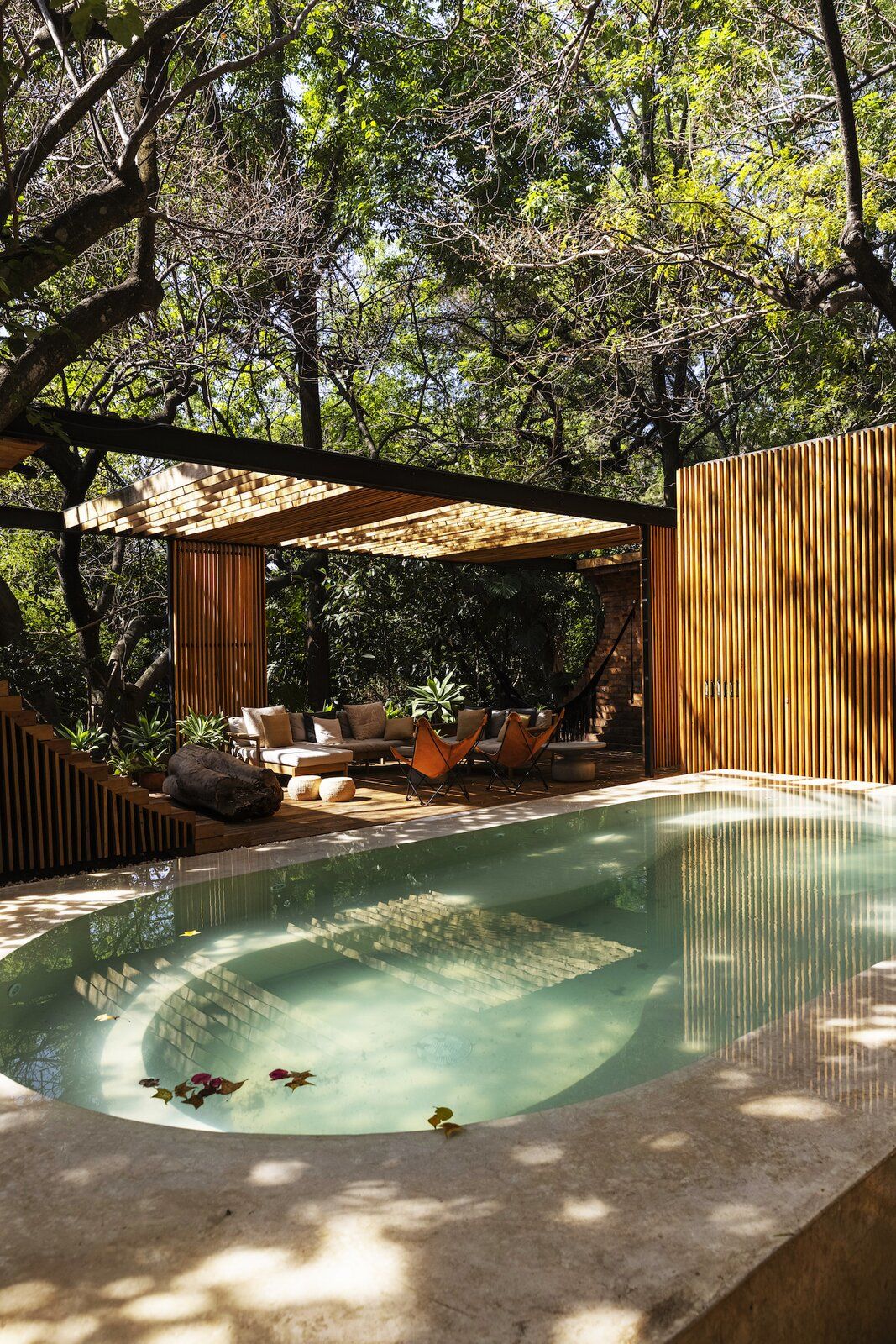 Inspired by the pyramids, Aztec culture, and the lushness of Malinalco, the architects opted to use only local materials to build the 2,906-square-foot residence. "These regional materials give the house a unique style that respects nature," Pressler says. "The wood we used is natural wood with a coating for durability, and the main finish for the walls is chukum, an ancient Mayan stucco."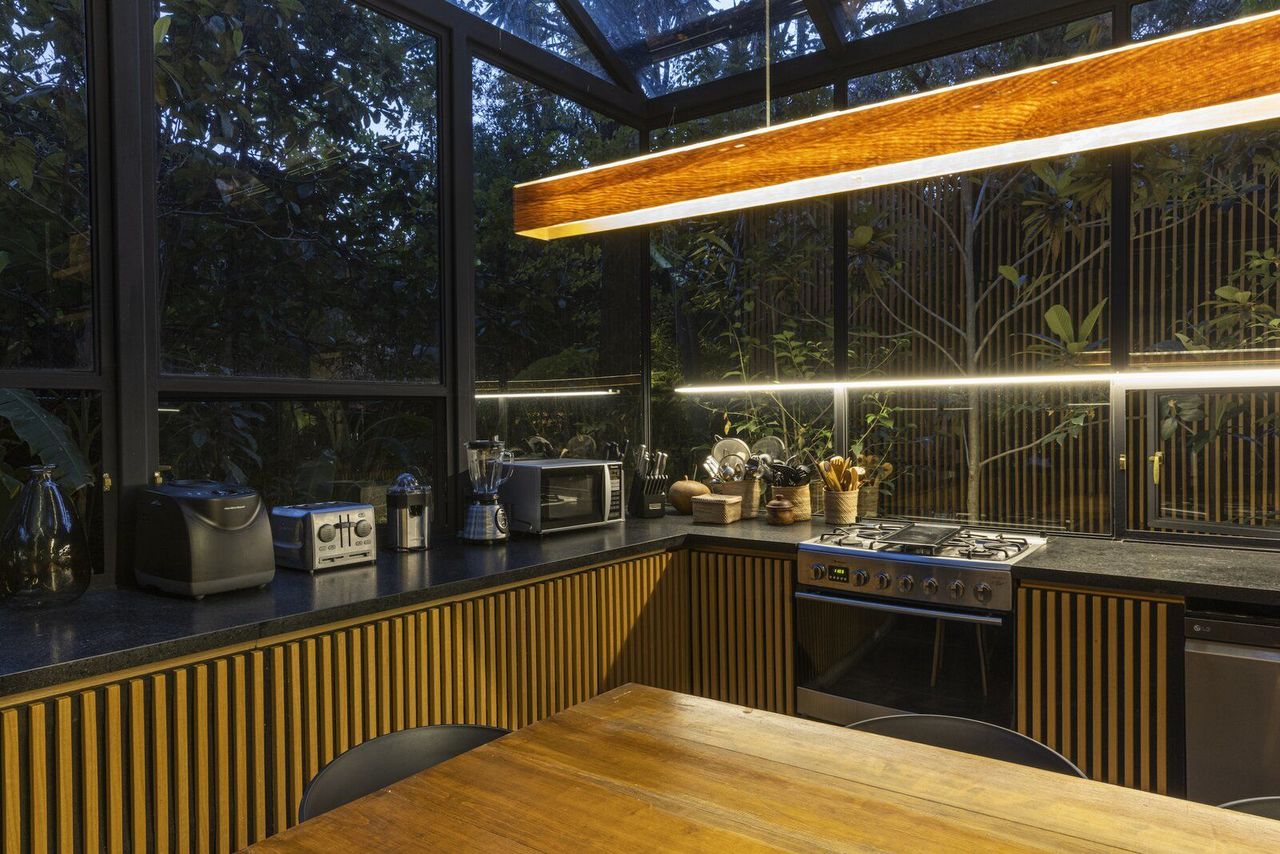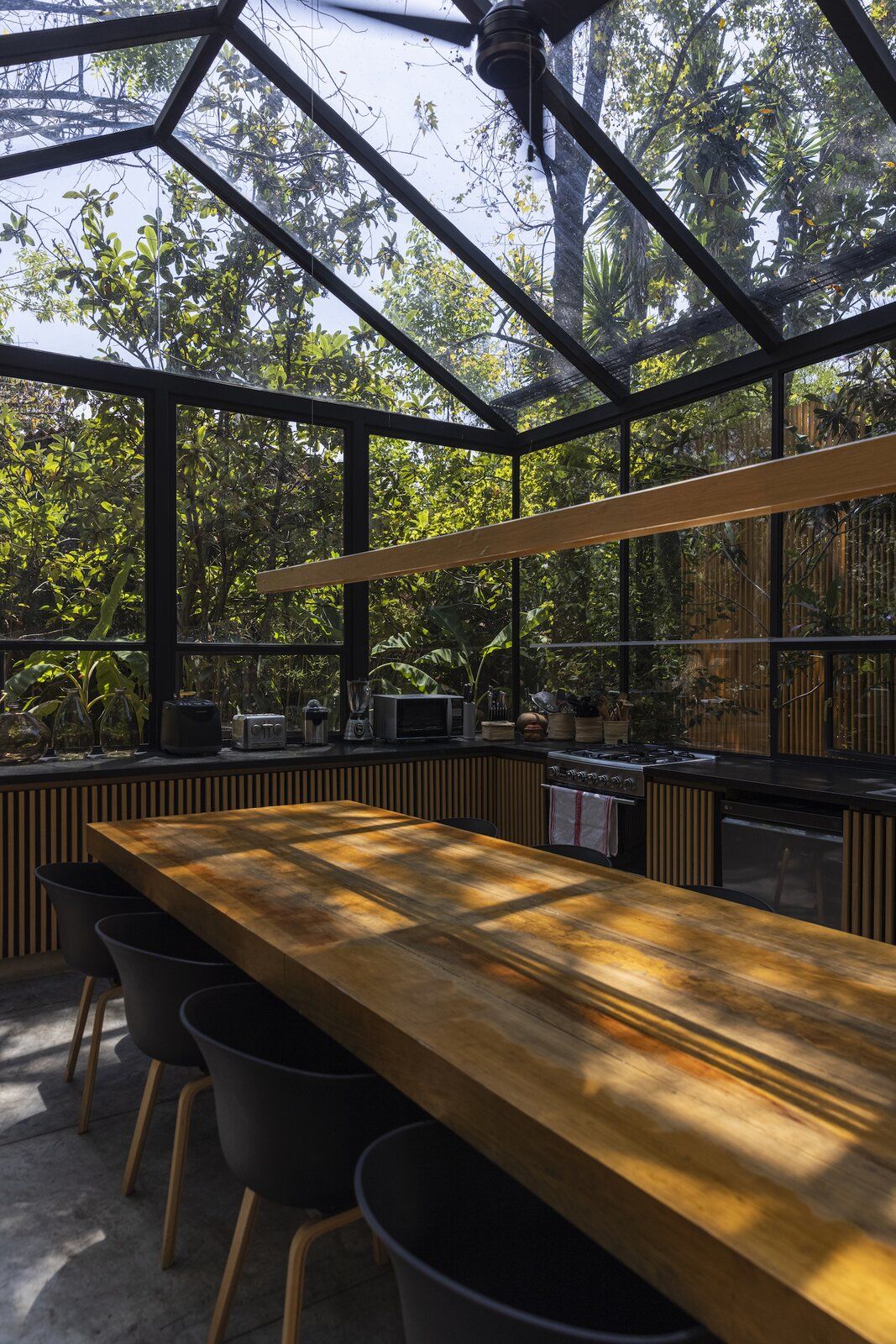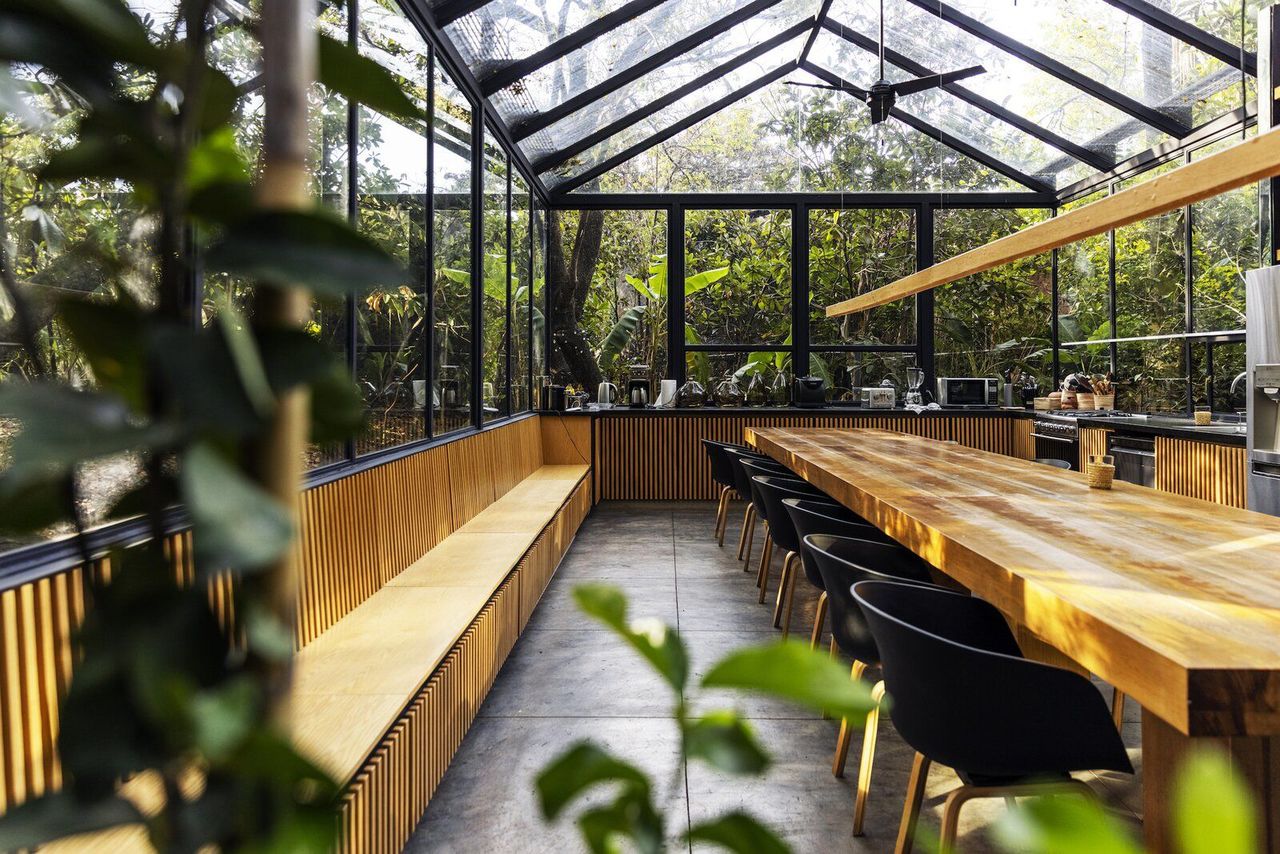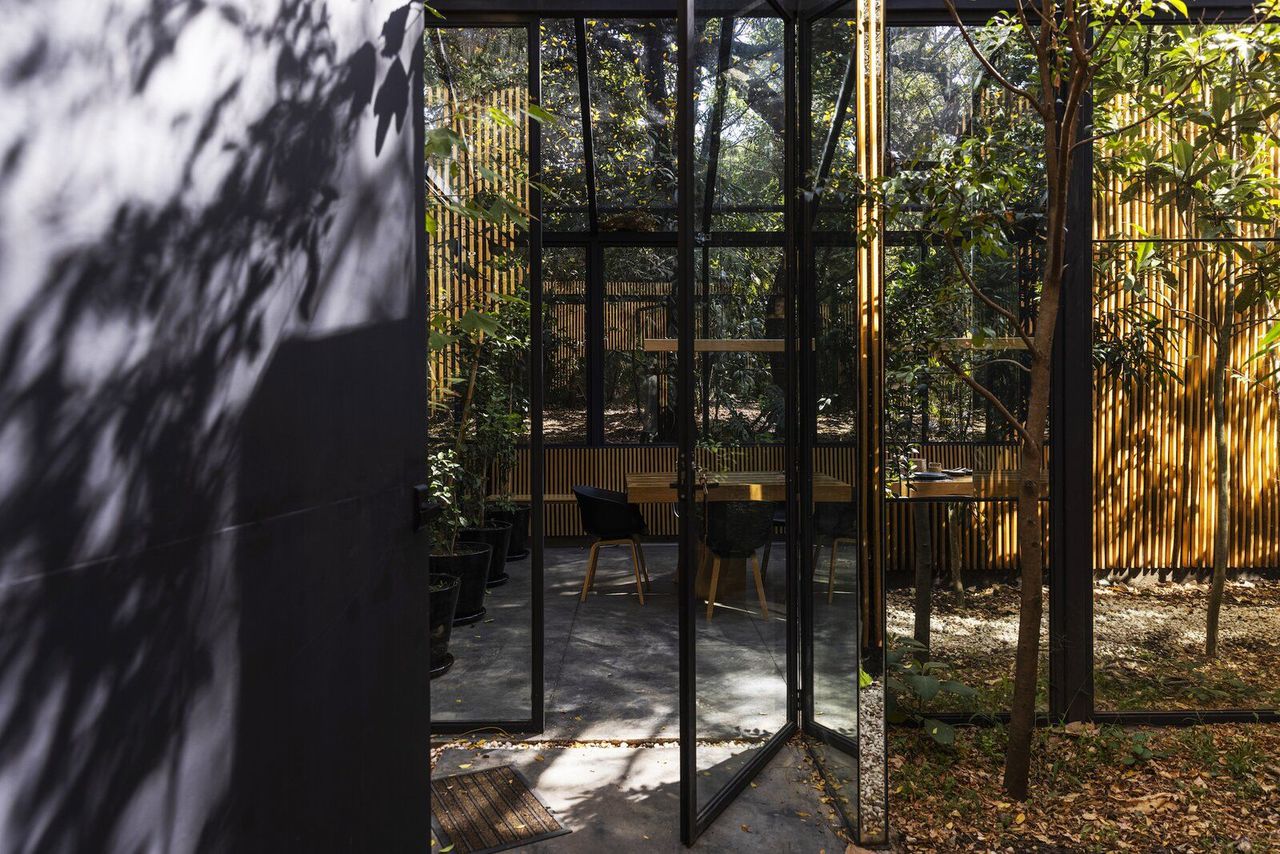 The architects designed the rooms to feel as if they're woven into the landscape. "Starting from the pre-Hispanic cultural context and the predominant connection with nature, the concept is based on the Mesoamerican worldview, where trees have a ritual meaning," Pressler explains. "The roots symbolize the connection with the underworld, the trunks symbolize the earthly human life, and the branches symbolize the connection with the Gods."

A curved and stepped wood wall in one of the living areas references the Piramide de Malinalco, and the dining room's glass cladding creates the feeling of dining outdoors. "The pyramid is built with blocks of wood, and is reinterpreted in the main exterior space," Pressler says. The carved, monolithic stone of the fire pit represents a molcajete, and Mexican food culture."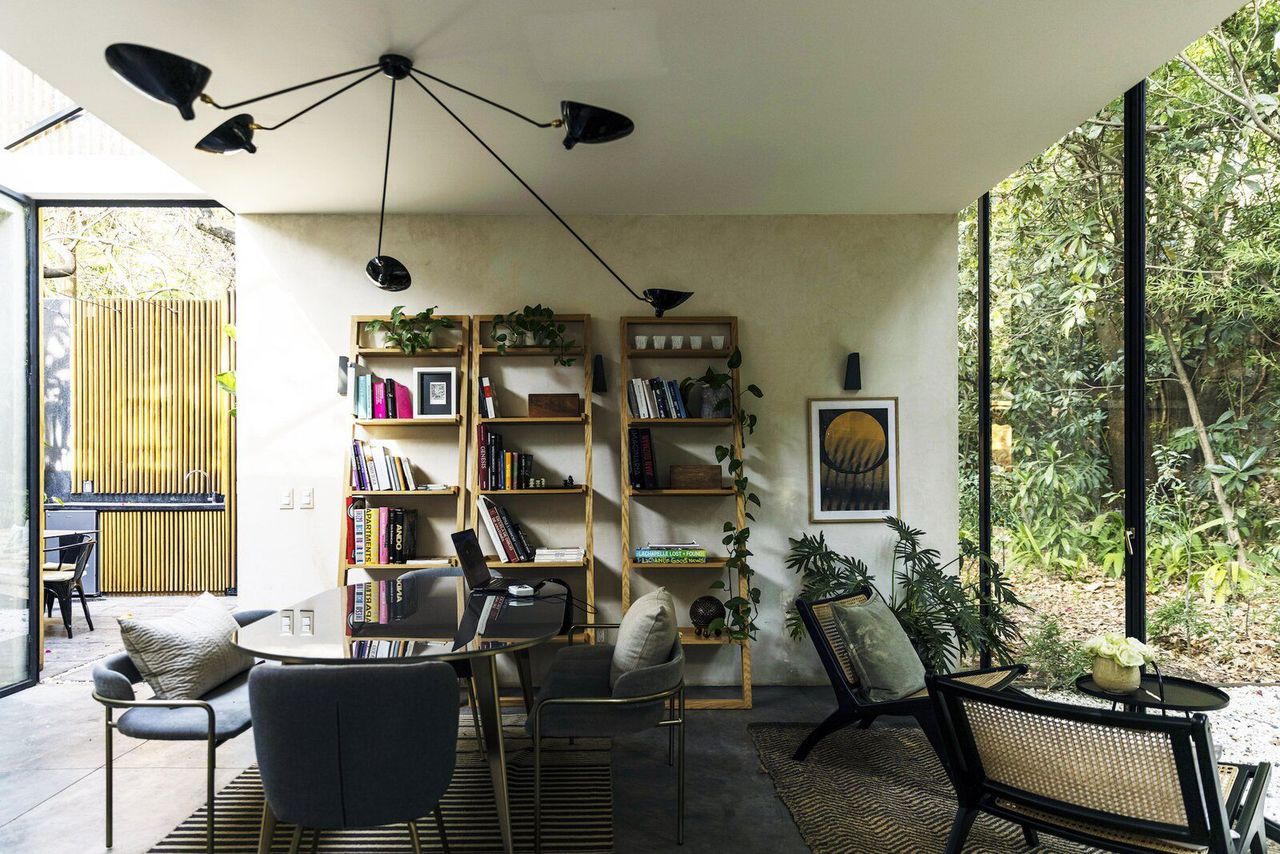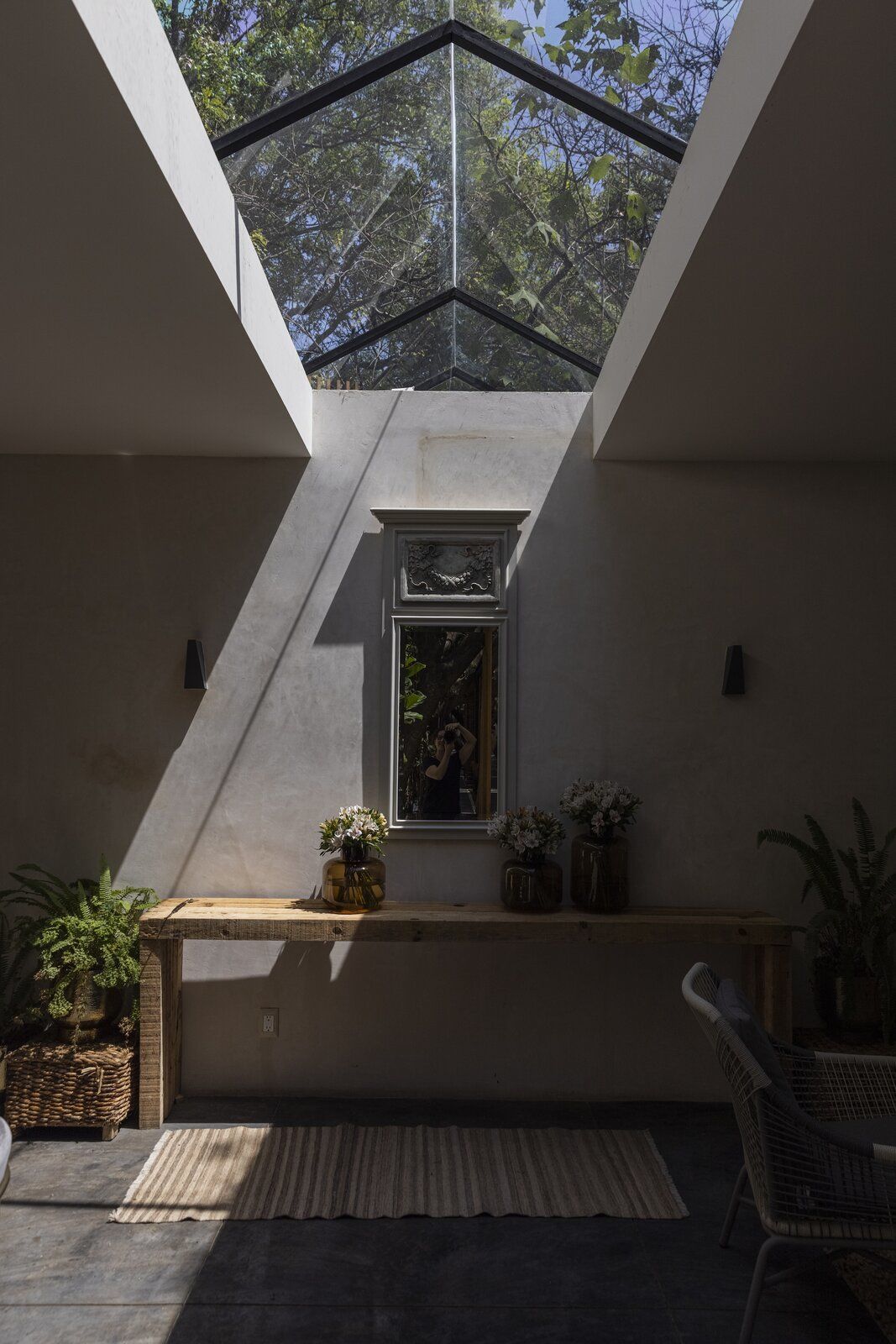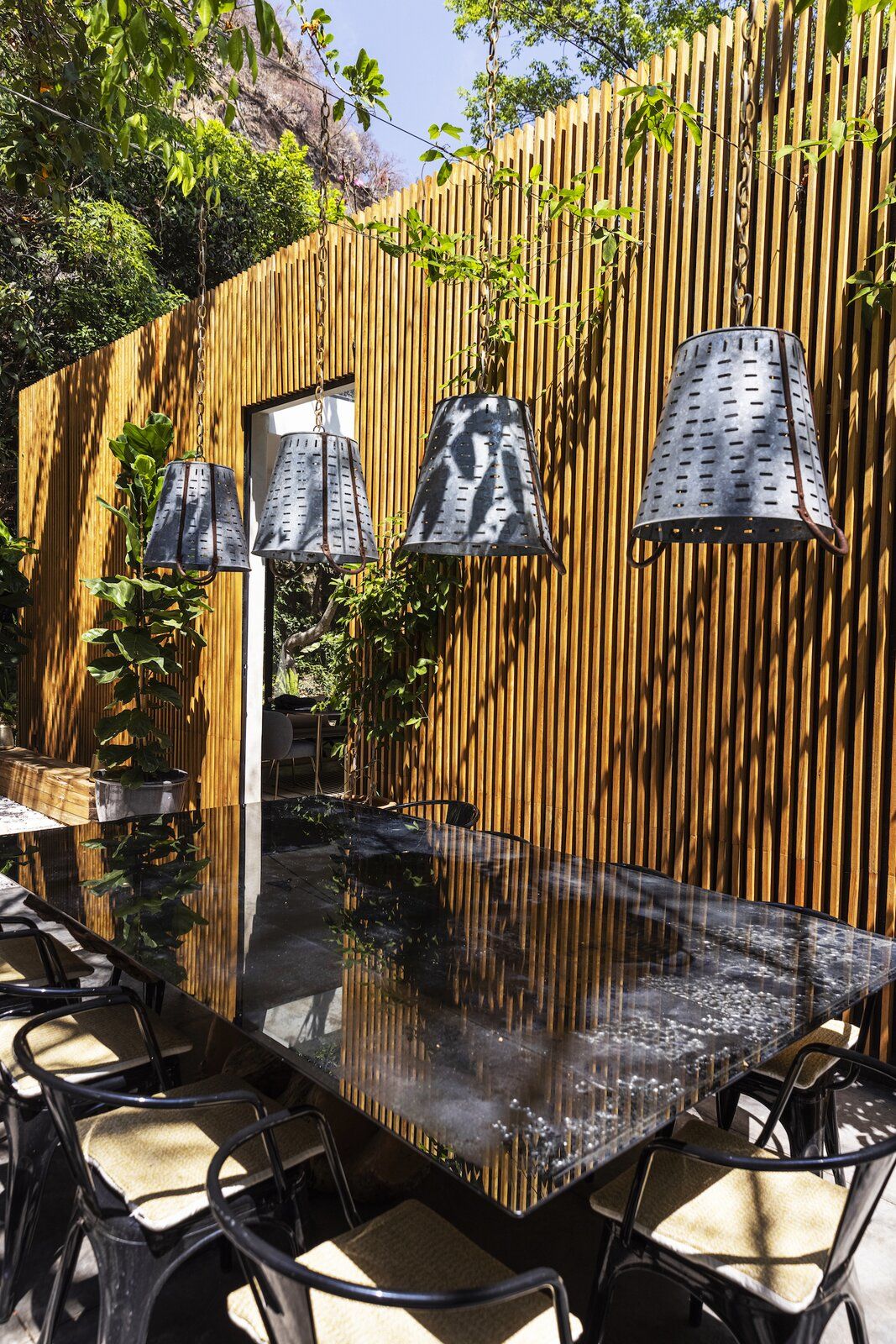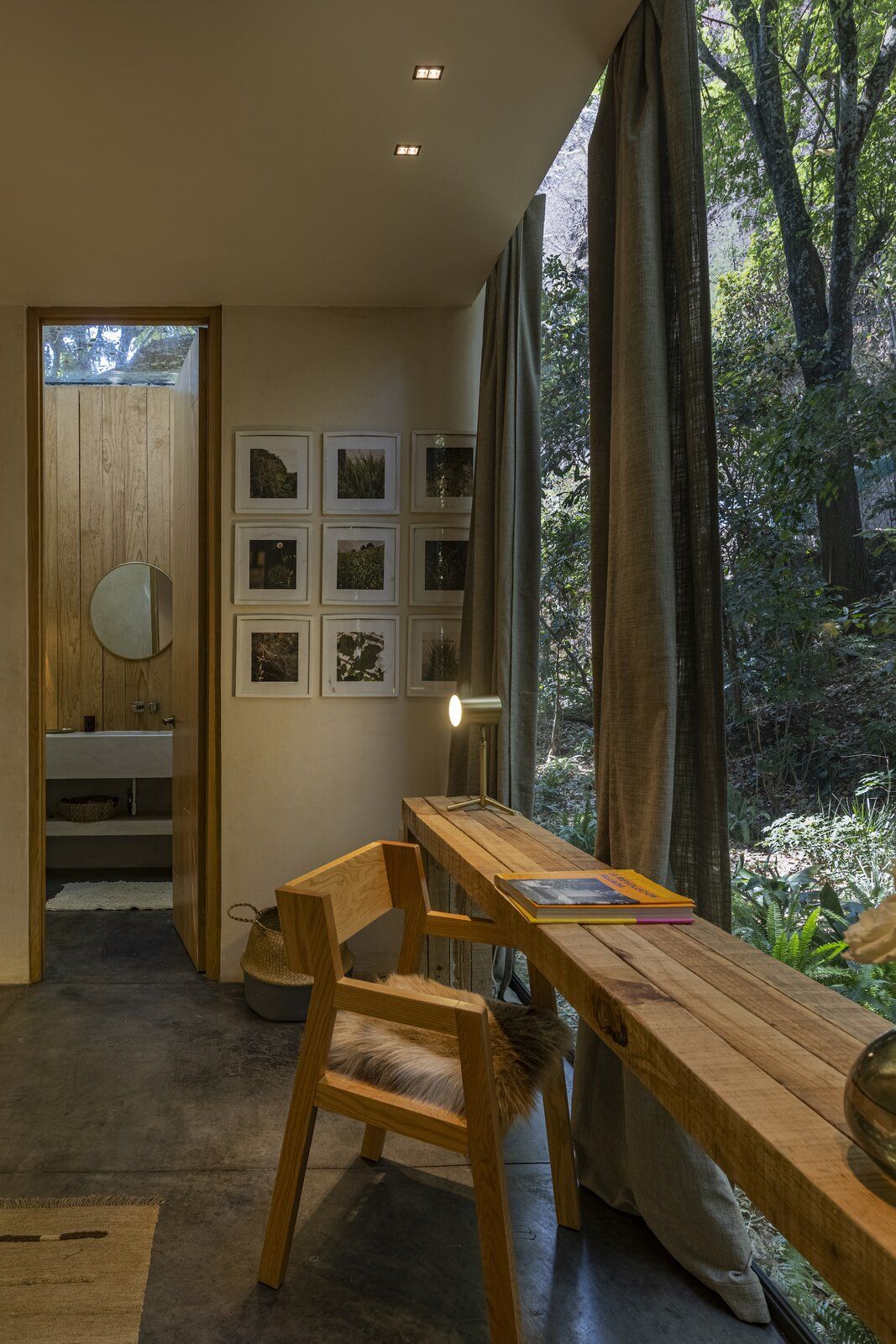 The architects arranged the home's volumes and spaces around existing trees, which gives the dwelling a labyrinth-like quality. "The interiors of the house keep the inhabitants in contact with nature," Pressler says. "We designed multifunctional spaces that can be transformed according to the needs of the moment. All kinds of activities can be carried out-from resting to working from home. This flexibility worked perfectly during the time of Covid-19."