Tucson-based Dust Architects returns to Texas to design a compact stand-alone for a home in the Chihuahuan Desert.
When Cade Hayes and Jesús Edmundo Robles Jr. met a couple in Marfa wanting to design an addition to their austere adobe house, the founding duo of Dust Architects saw it as a homecoming. "Cade and my connection to West Texas is personal," says Robles. "We both graduated from Texas Tech, and Cade was born and grew up a few hours north. This desert and landscape is familiar-it's home."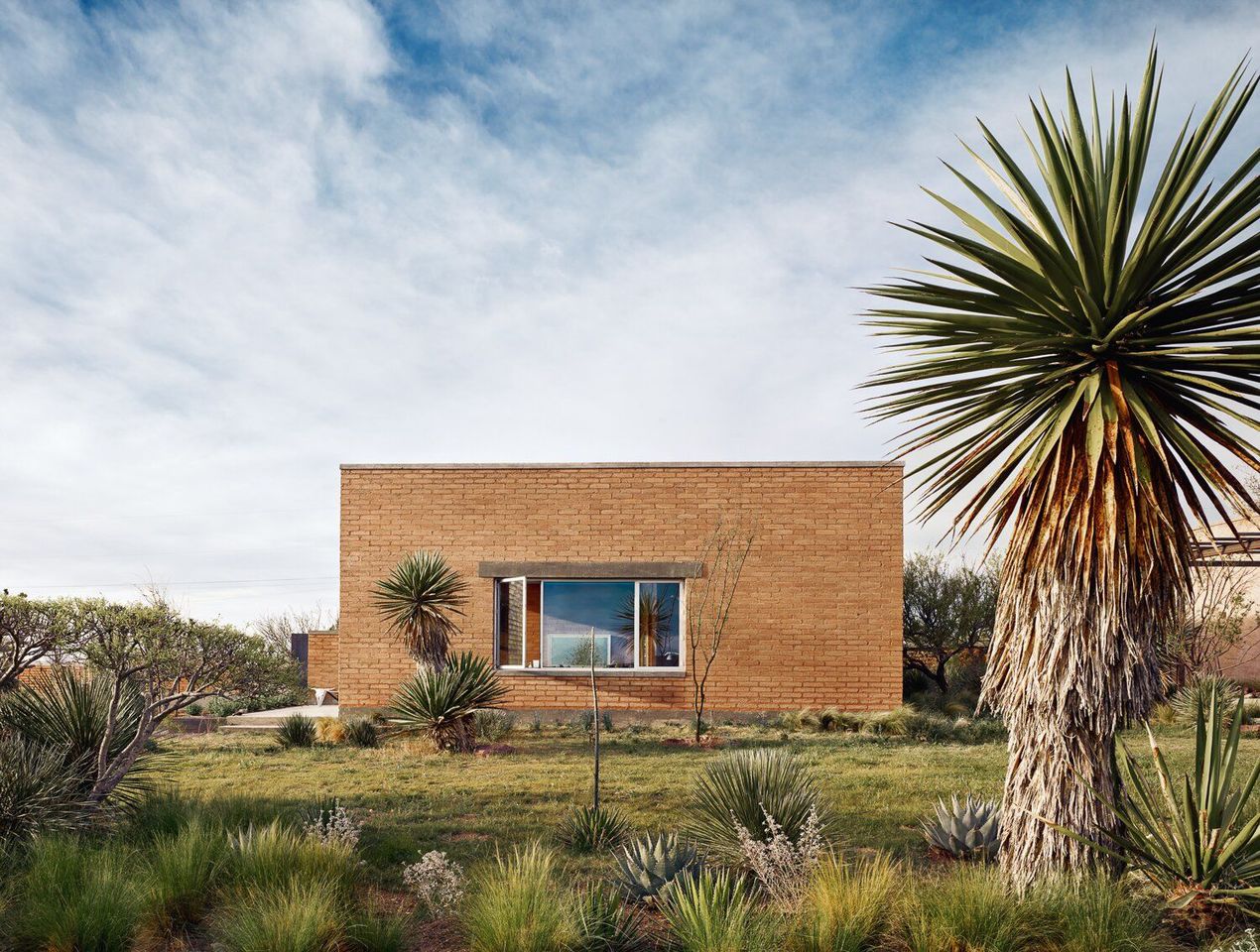 Now operating their architectural practice from the Sonoran Desert in Tucson, Arizona, Hayes and Robles have become known for their sensitive, site-specific works that often incorporate rammed-earth bricks. For the Marfa addition, the homeowners-a textile-design consultant and a vintage western wear purveyor-were keen for a design that would engage the Marfa landscape.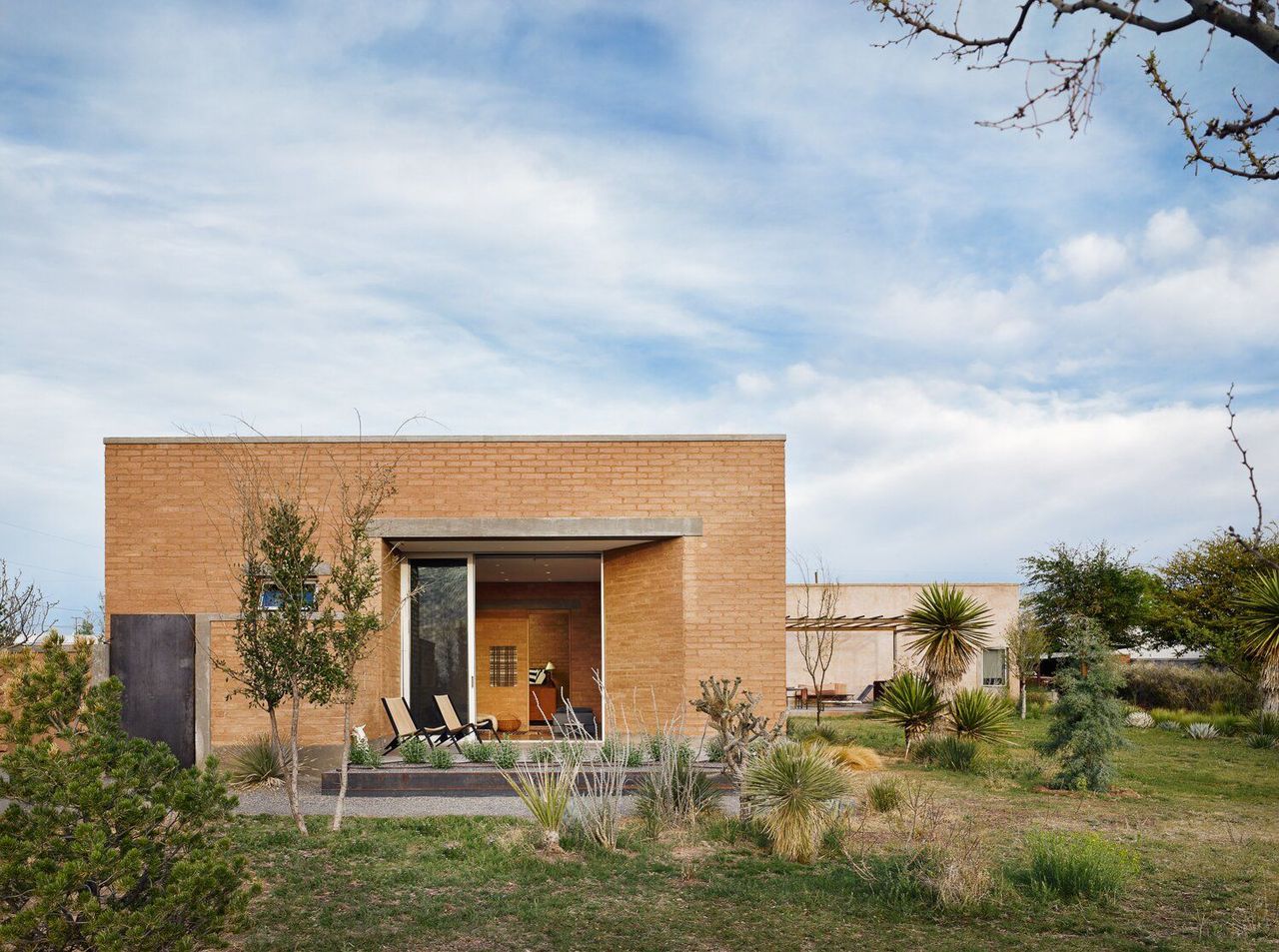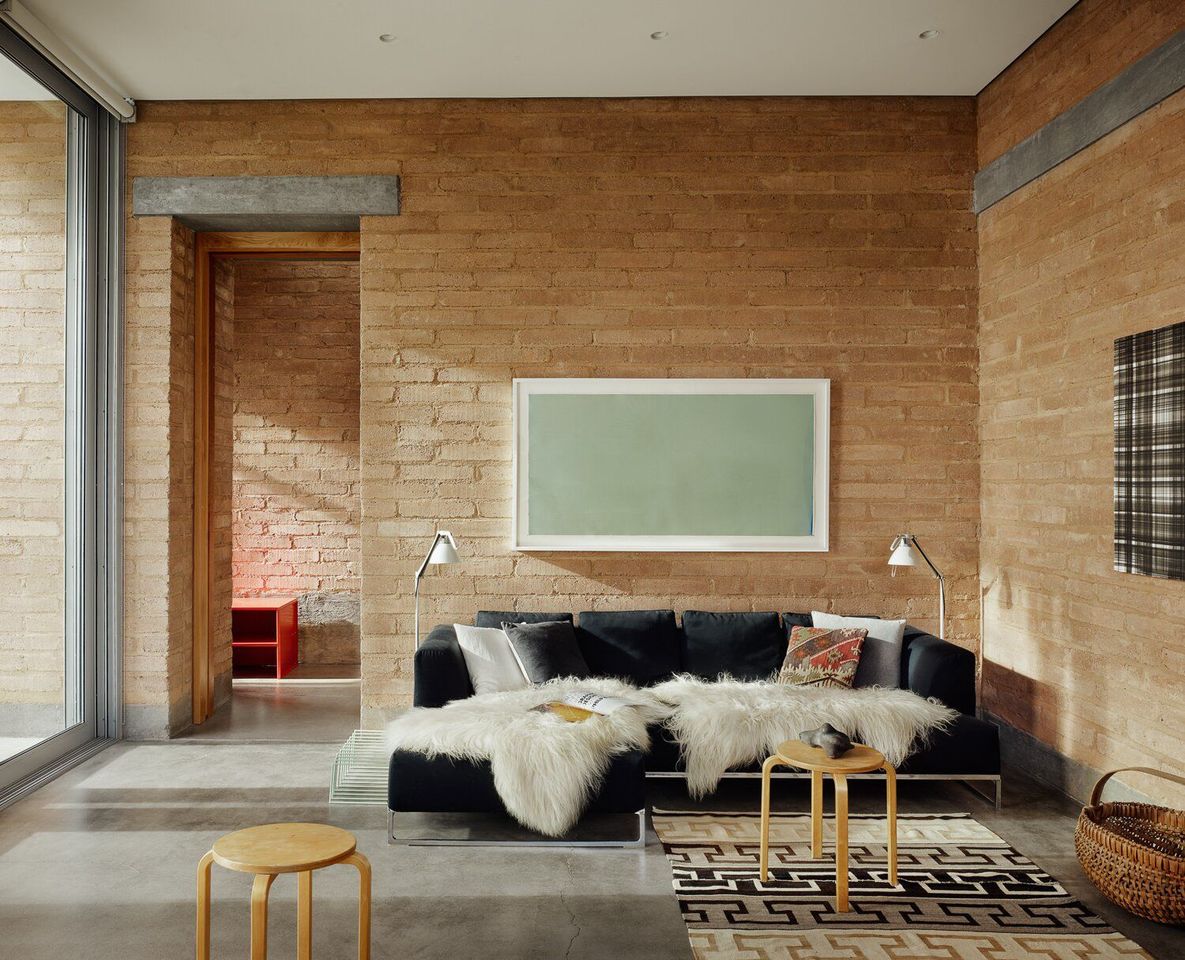 "The brief was a request to counter the darkness of their existing home with a naturally lit, well-ventilated artist live/work space," says Hayes. "The suite needed to provide privacy, intimacy, coziness, and ample storage with a gracious bathroom." Rather than adding on to the modernist adobe home, which the clients bought in 2006, Dust set out to design a compact, stand-alone ancillary structure.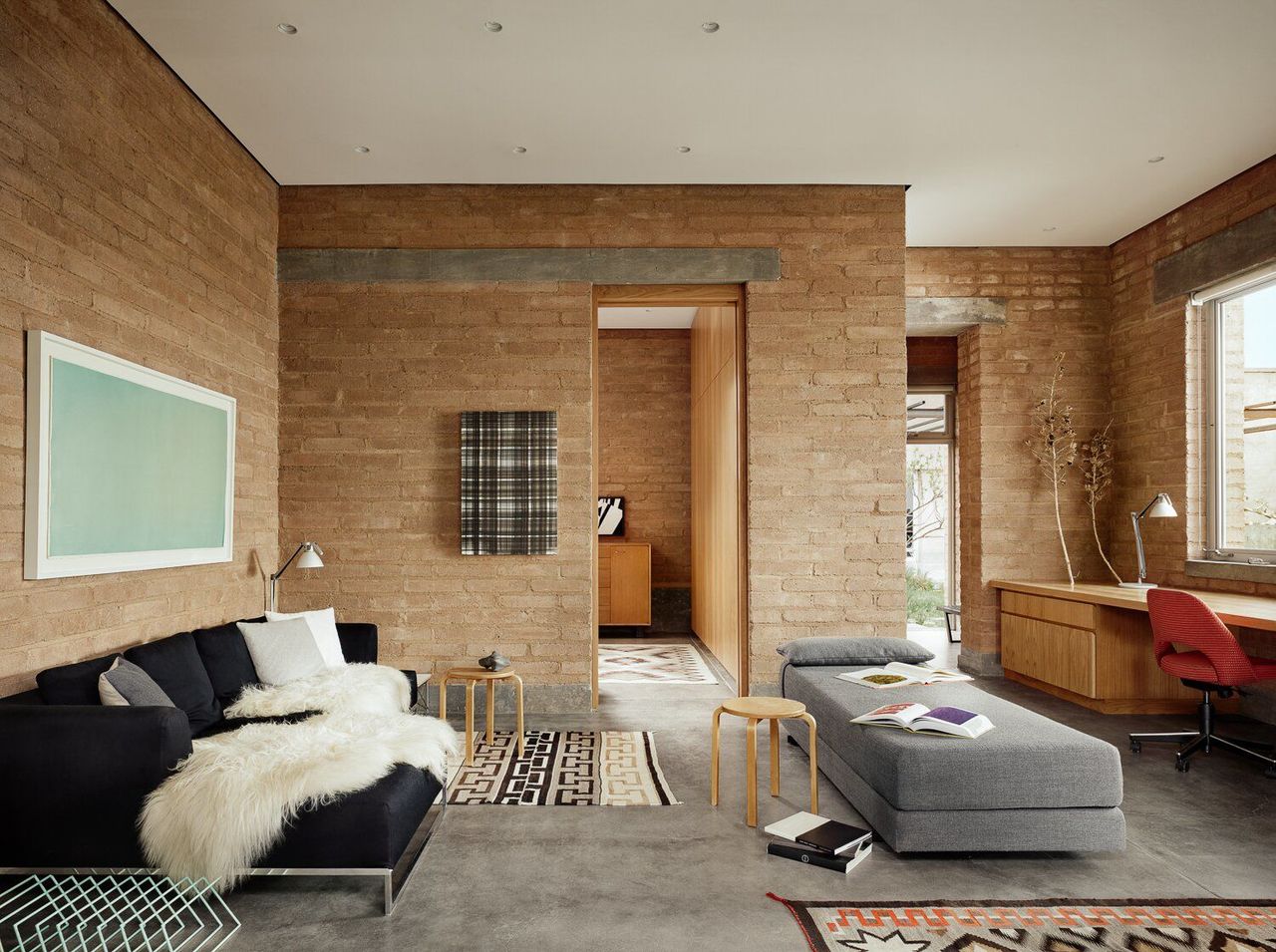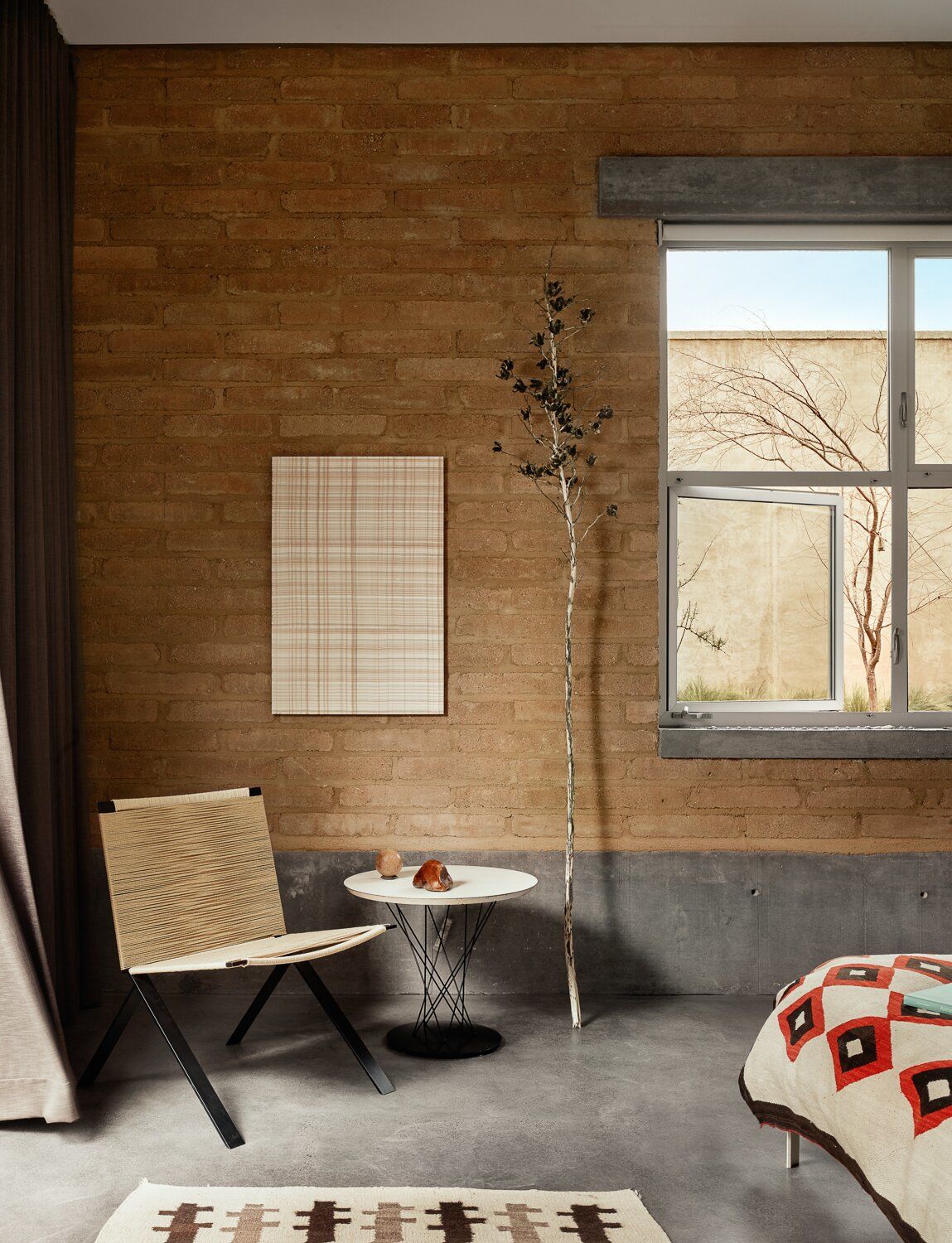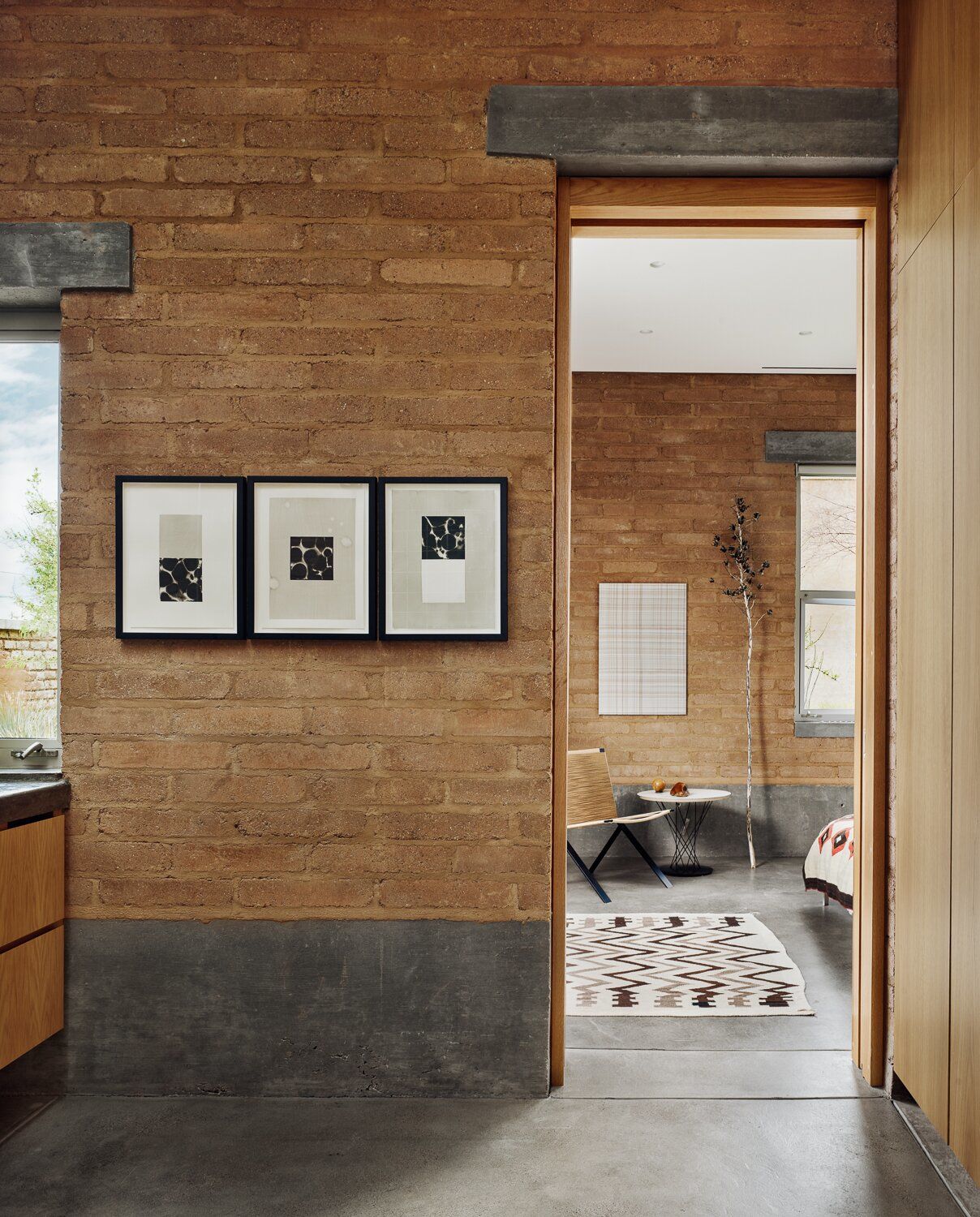 "We sited the new building with reference and some deference as an independent component," says Hayes. "The owners have been curating a magical Chihuahuan Desert garden with a myriad of local flora, so the new suite also helps define that garden space between the two buildings."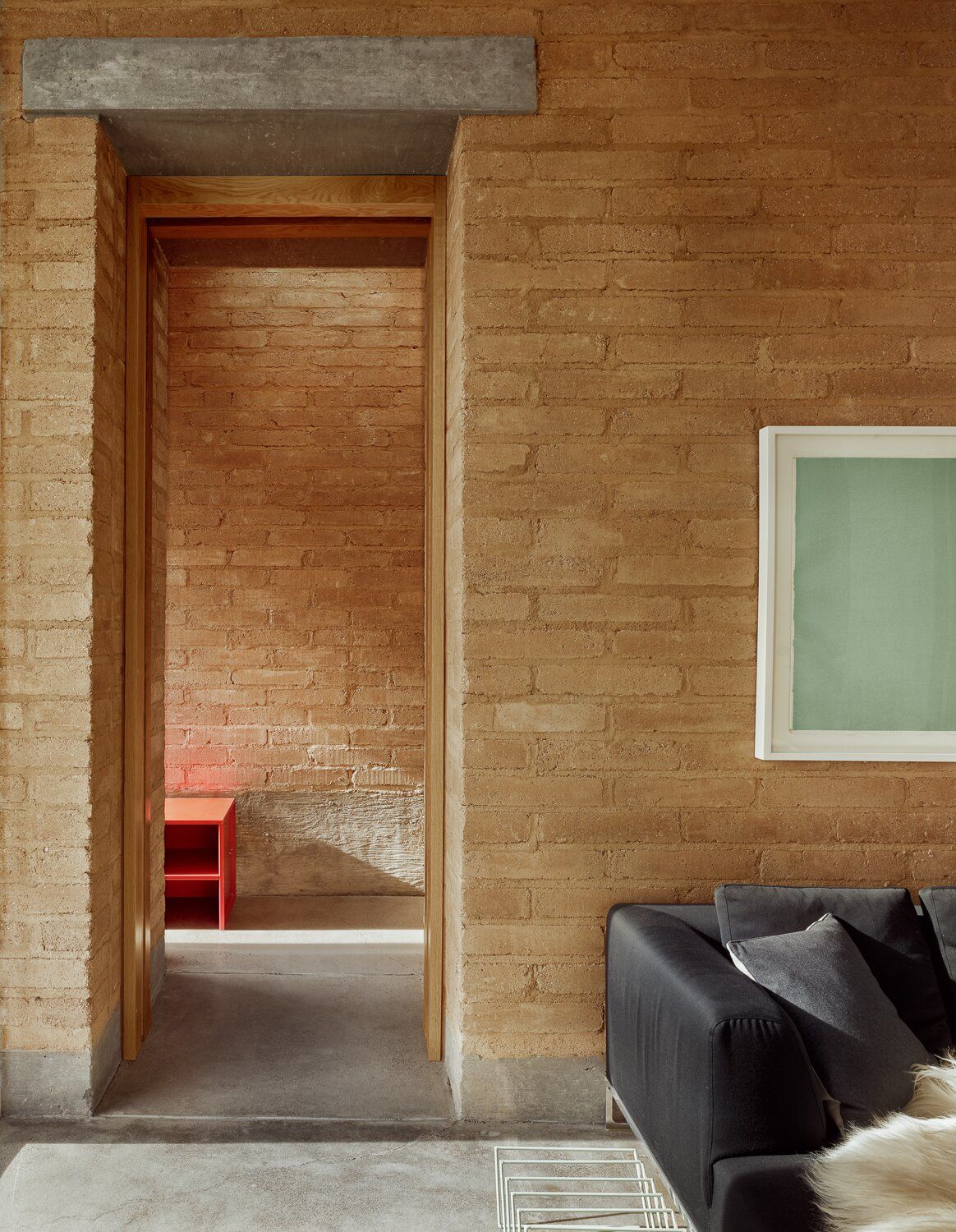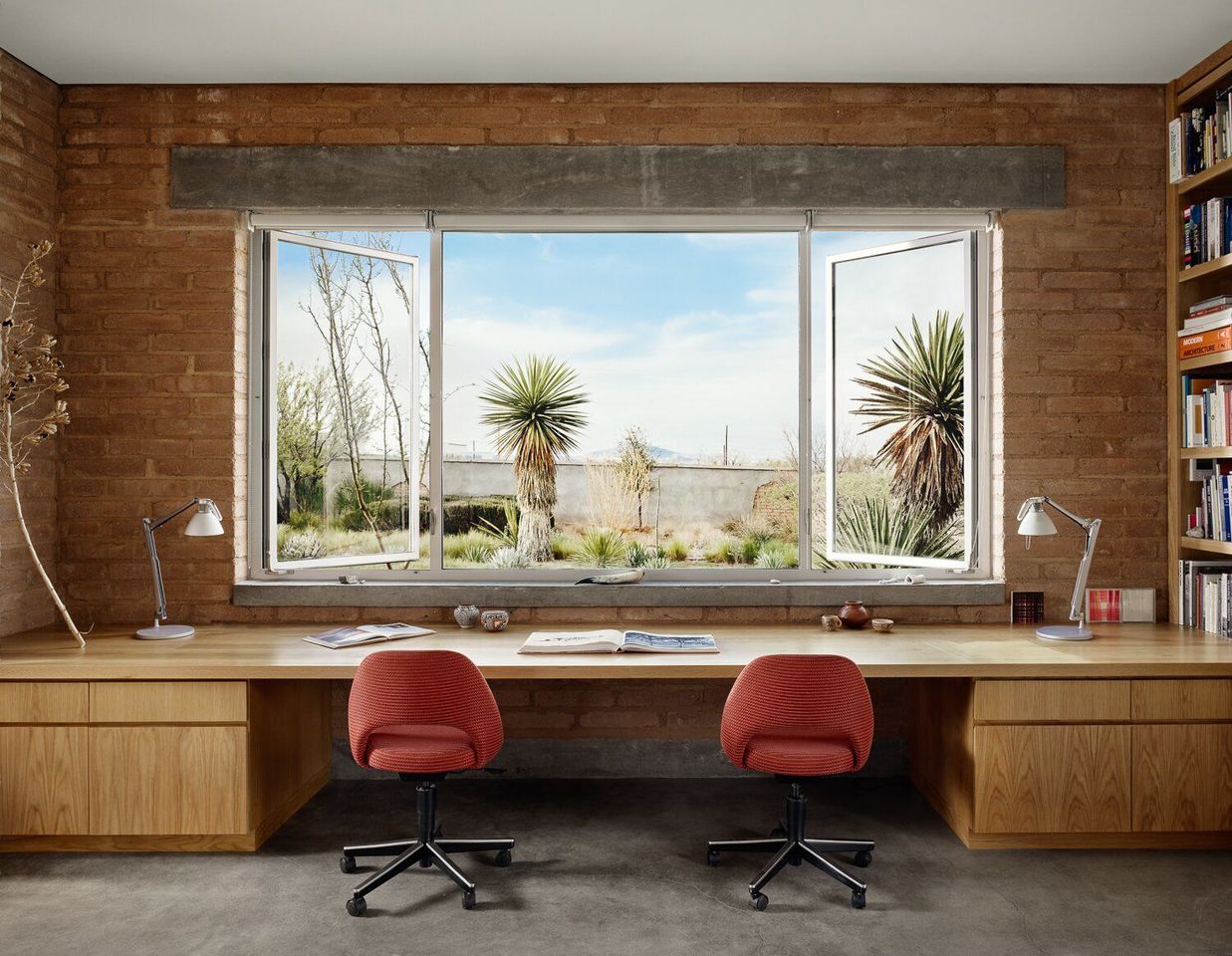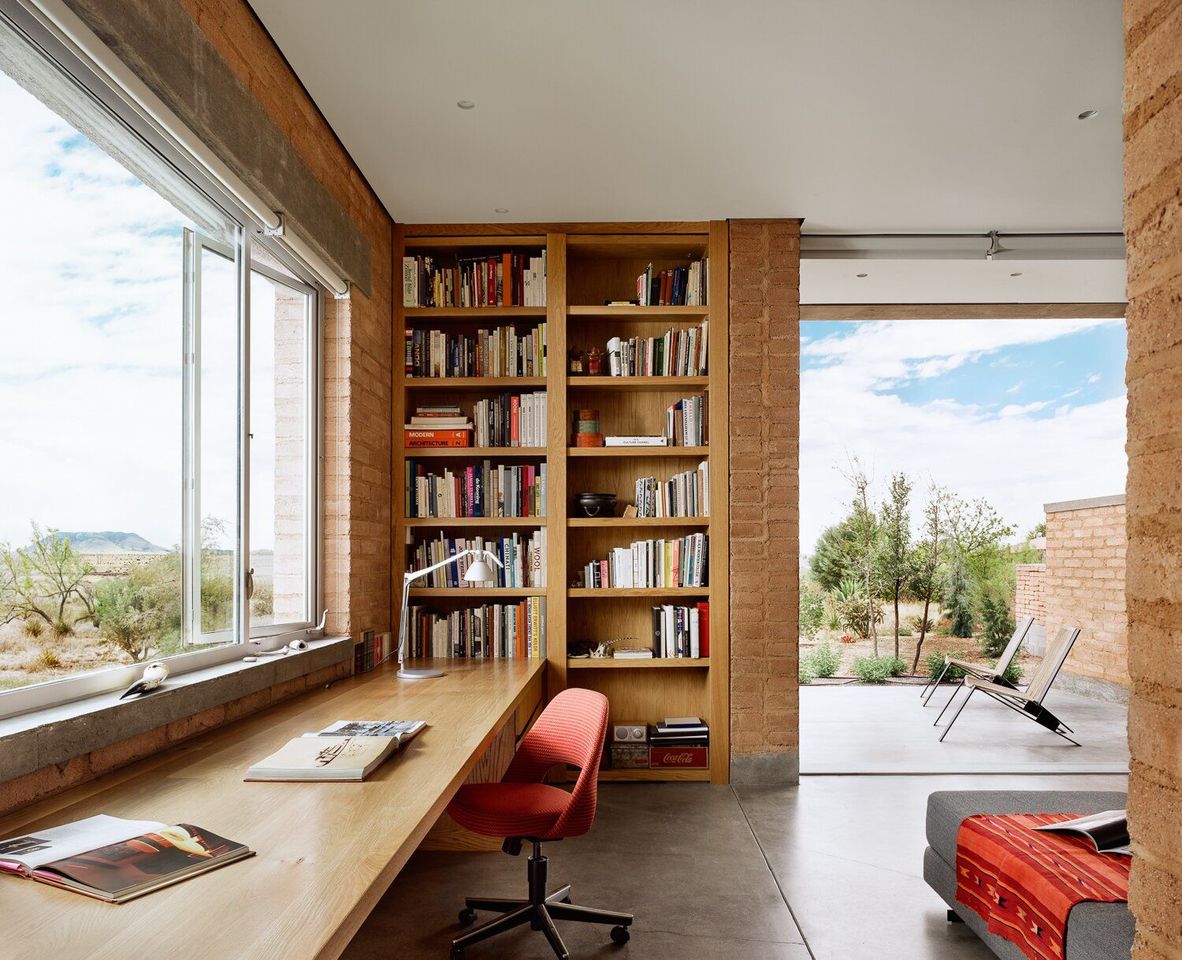 The new structure occupies a tidy footprint of 36 square feet, with 16-foot-high walls composed of compressed concrete and earth. "That material was an easy choice for us," explains Hayes. "Earthen materials offer the weight of the real, a warm color, and an overall sense of connection with the land." The material has a strong lineage in Marfa, where compressed earth blocks have been used for centuries as a building technology that helps regulate thermal heat gain.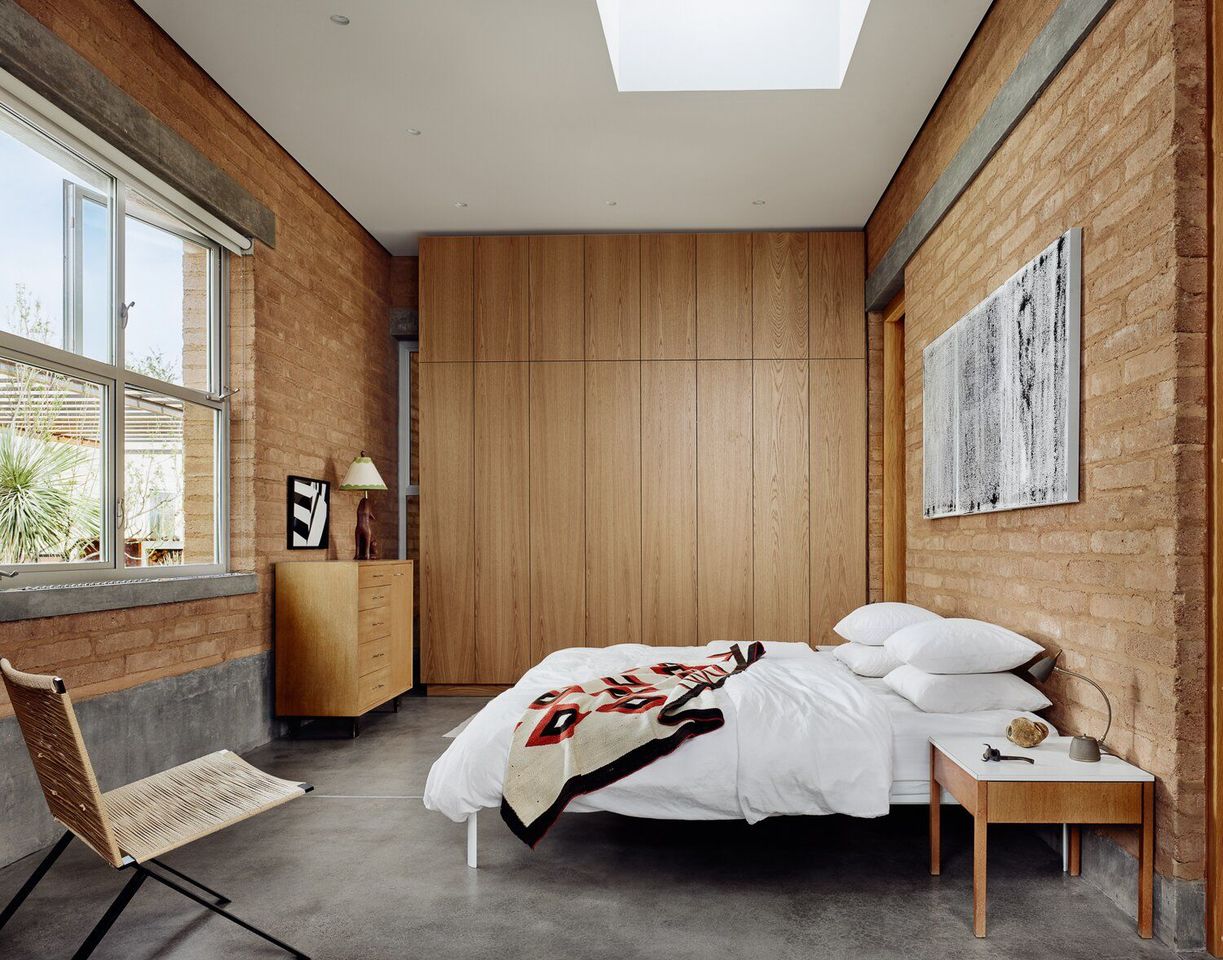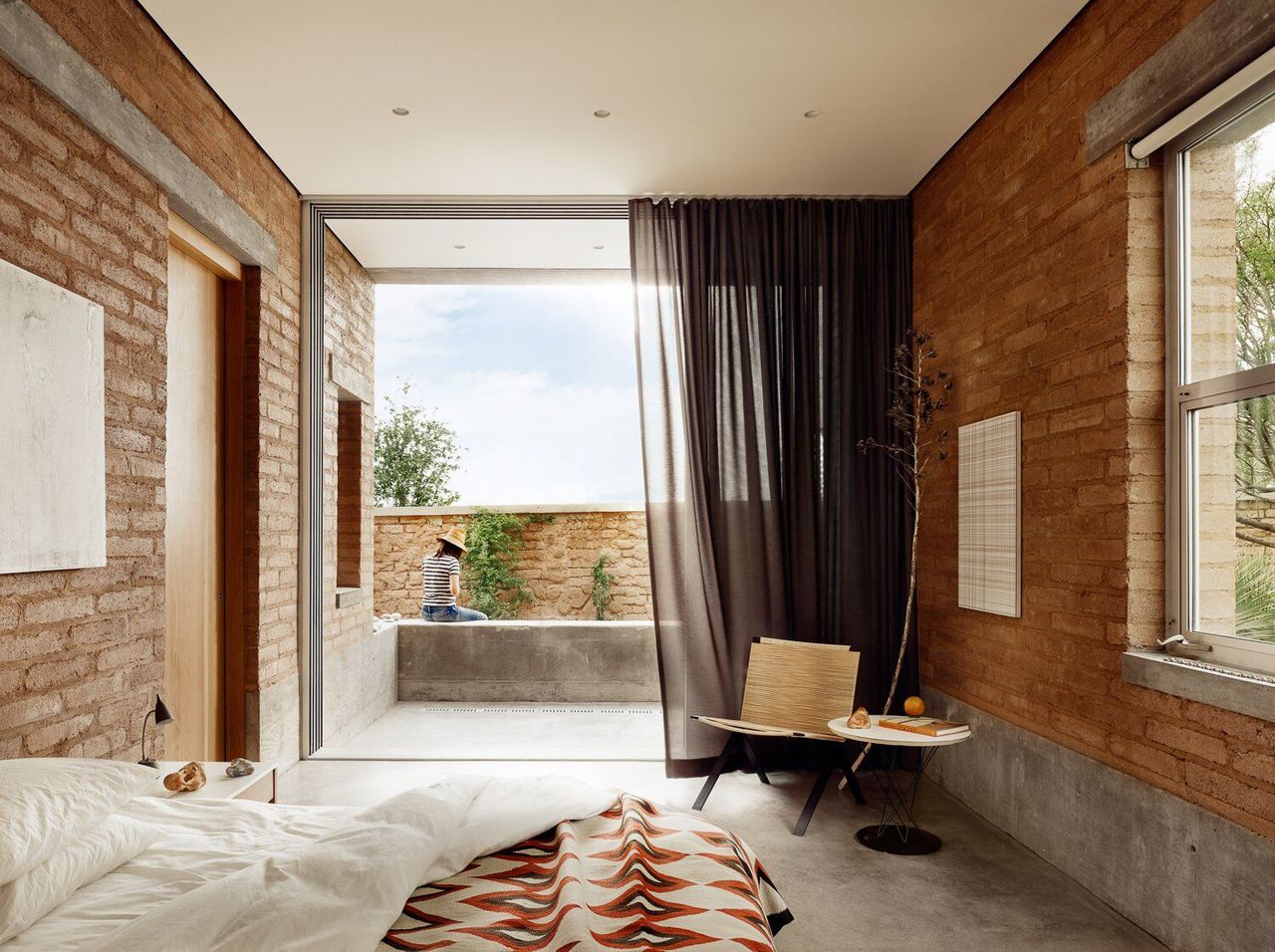 The simple layout contains a lounge area, a single bedroom and bath, and ample covered patio areas including an outdoor shower with a garden. Besides offering the couple more functional space and privacy-the existing open-concept home contains only a single bedroom-the suite puts them in sync with the land. "The clients have a relaxed, West Texas measure of time and space," says Hayes, "and the structure supports their engagement with the dynamic, diurnal rhythms of land and light on their property."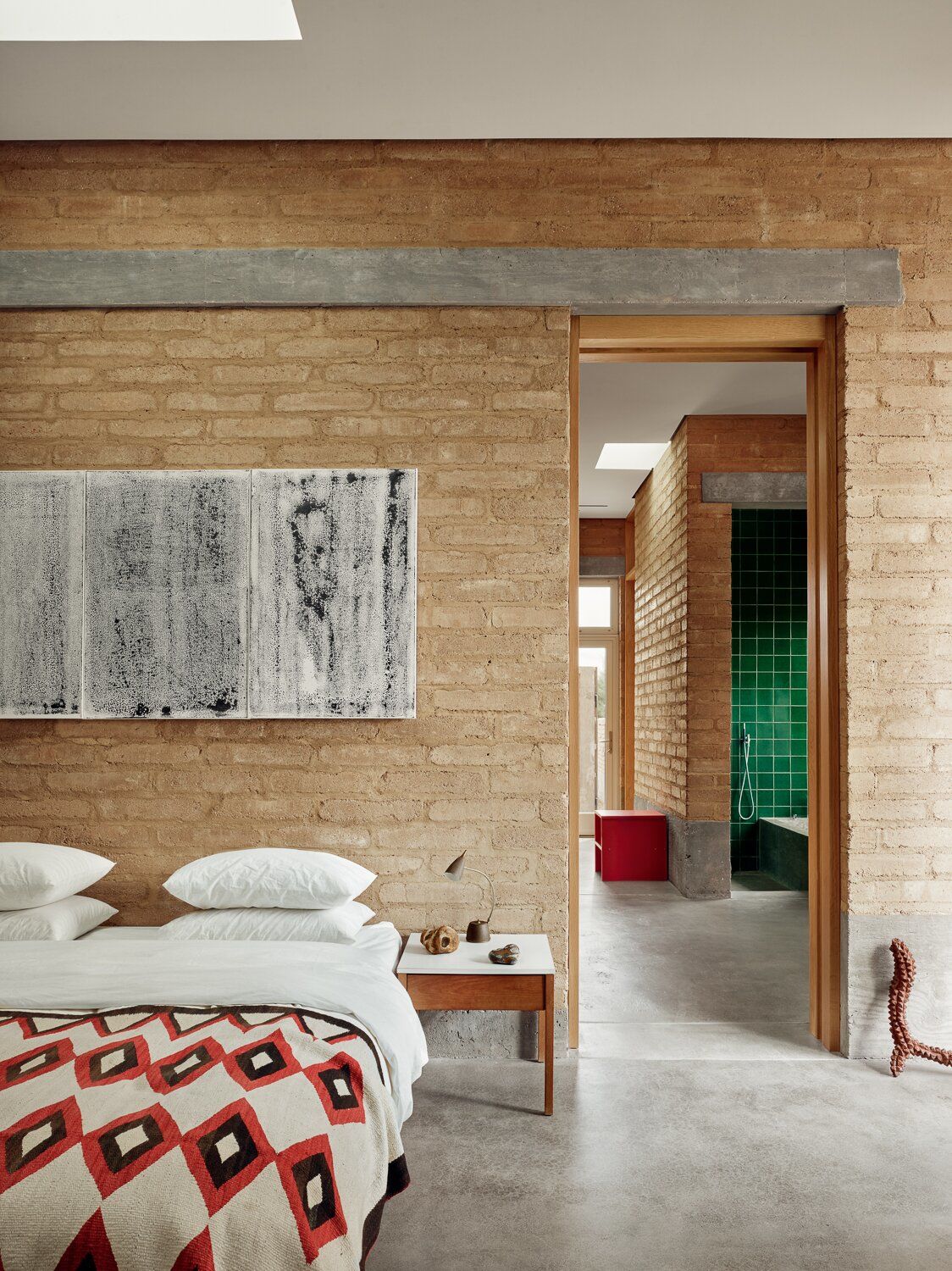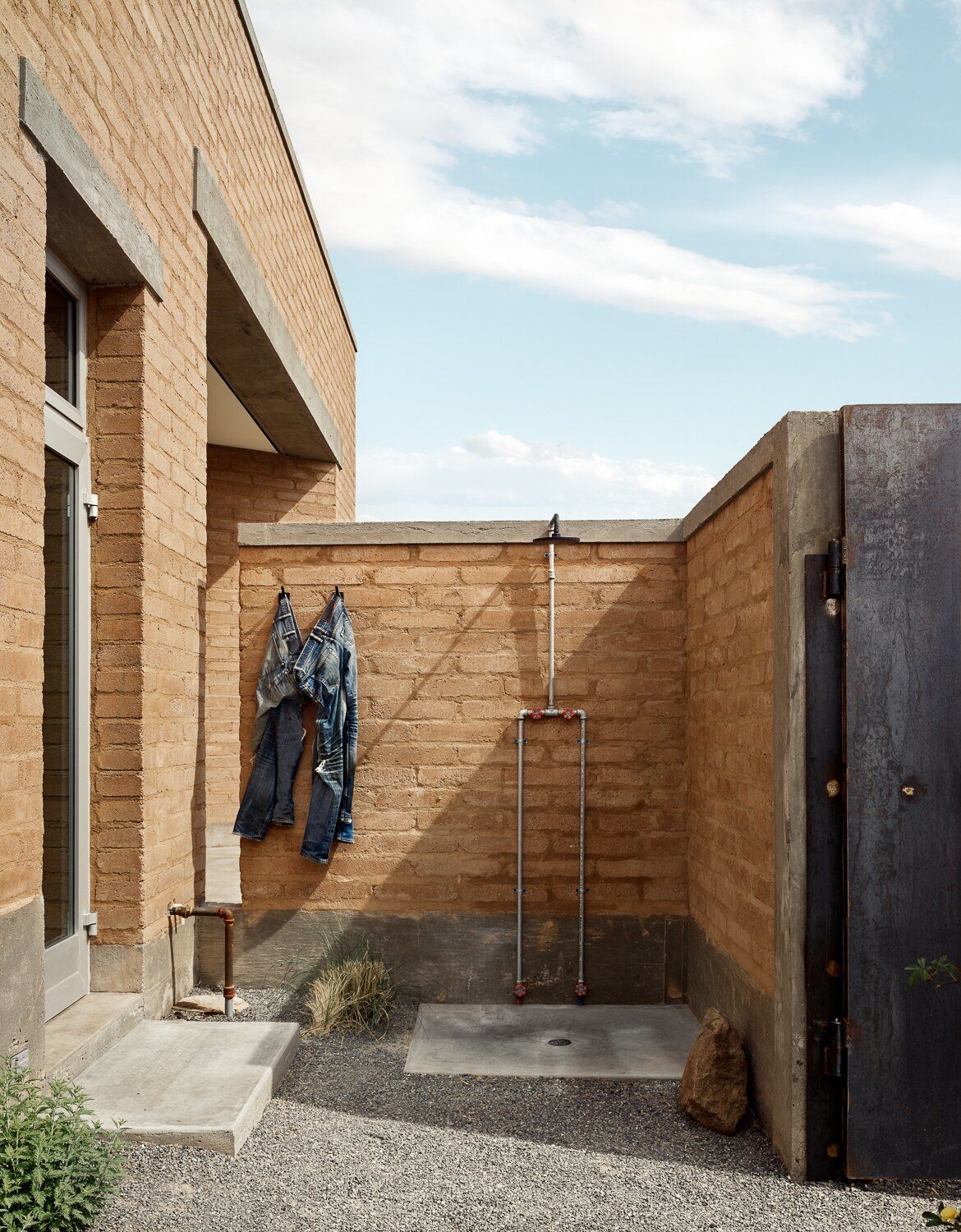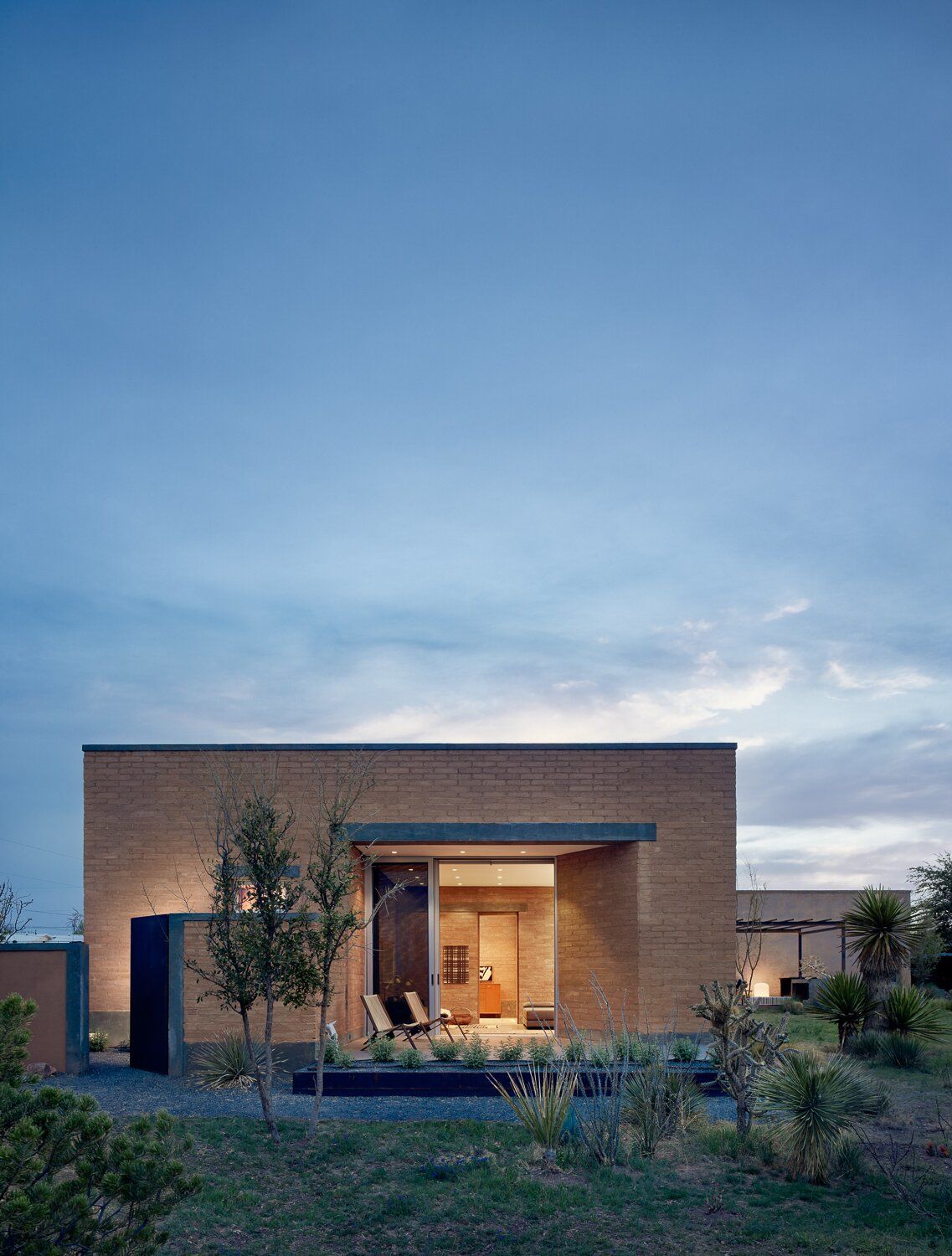 For Hayes and Robles, the project also brought them back to their original desert roots. "Our time spent in West Texas and the Chihuahua landscape is hugely influential to Dust as part of our origin story," says Robles. "Our extended Texas 'family' has always welcomed and inspired us, and it's hard to imagine moving through the craft of making a space in Marfa without tapping into those memories and experiences."