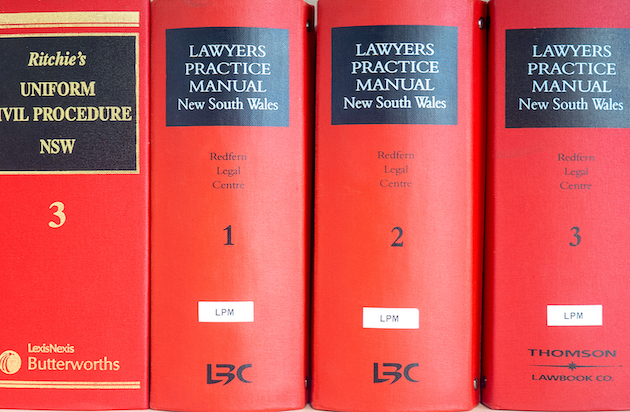 Australian accountants, lawyers being recruited by crime bosses: corruption watchdog
Accountants, lawyers and real estate agents are being lured to the "dark side" by organised crime bosses.
Crime and Corruption Commission chair Alan MacSporran said he had hoped high-profile charges in recent years against individual lawyers would be a significant deterrent to others against wrongdoing.

But Mr MacSporran said it was still a "systemic problem".

"We're seeing more and more evidence of facilitators of organised crime, not just lawyers, but lawyers are a prominent part of it for obvious reason – they have the skills and they have the knowledge," he said.

"But it's accountants, lawyers, real estate agents, brokers, you name it, people with the skills are being recruited to assist."

Mr MacSporran said people were being successfully recruited into criminal enterprises, particularly drugs, because "the money is huge".

"The temptation is huge," he said, speaking before a parliamentary Crime and Corruption Committee hearing.

"But there are people in our professions, I say professions plural, who have been tempted and have, as it were, gone over to the dark side."

Mr MacSporran said the trend was deeply concerning because it allowed criminals to get the best advice to avoid law enforcement efforts.

Former one-term LNP premier Campbell Newman faced outrage from the legal community in 2014 after describing lawyers who defend bikies as part of the "criminal gang machine".

Mr MacSporran also took aim at the public airing of complaints to the CCC, or other bodies, while they were still under investigation.

During estimates hearings last week, LNP integrity in government spokeswoman Fiona Simpson asked Integrity Commissioner Nikola Stepanov if she was being investigated by the CCC or another entity.