The 2,368-square-foot dwelling in Oeiras, a Portuguese city just west of Lisbon, features light-filled living spaces and interior patios enclosed by a freestanding gable wall.
After visiting numerous properties during their search for a full-time residence in Oeiras, Portugal, Maria Amor and Shcuro found the place they now call home with their dog, Zeca, in a partially crumbling, former sawmill. The young couple, both of whom work as DJs and graphic designers, collaborated with local architects Ana Fiúza and André Caetano to create their minimalist home with small but comfortable living spaces.




"They were drawn to the amazing location in the center of Oeiras, a municipality near Lisbon" says Fiúza, founder of Homestorming, a local architecture and interior design firm. The clients were equally fascinated by the backstory of the 18th-century structure. "It was originally an oil mill that belonged to Palácio do Egipto, an important landmark in Oeiras that now serves as a cultural center," Fiúza notes. "The building was later converted into a working sawmill that operated until 2016."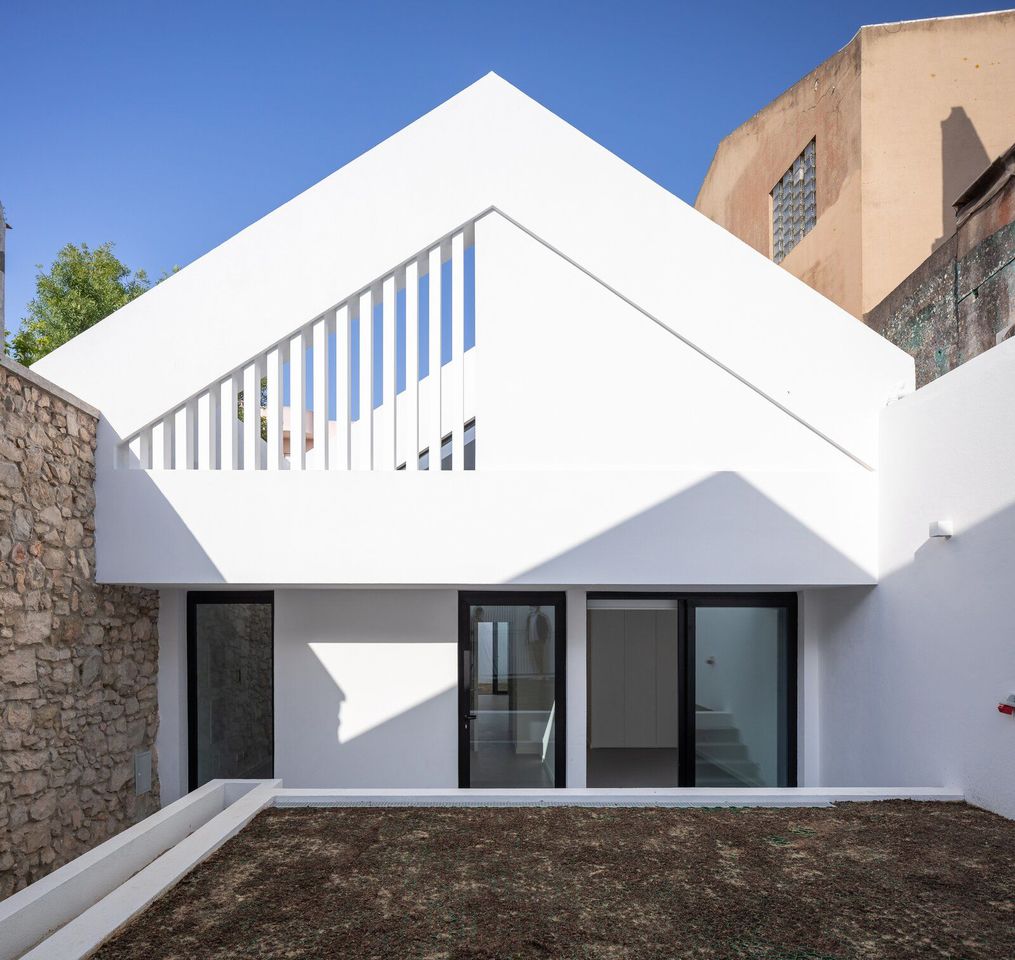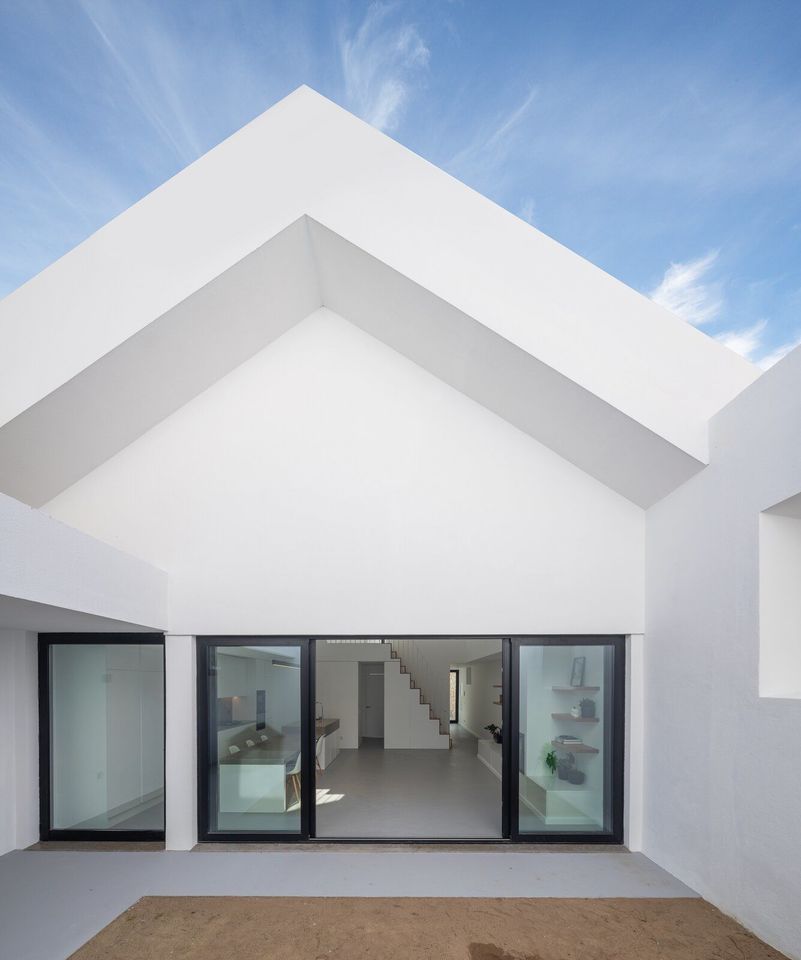 Local requirements mandated that the renovation replicate the original building's geometry and preserve its gable roof. For the 2,368-square-foot home, dubbed House in the Sawmill, the architects created a whitewashed facade that respects the building's industrial roots while also integrating new slats and openings that act as unexpected frames within the structure.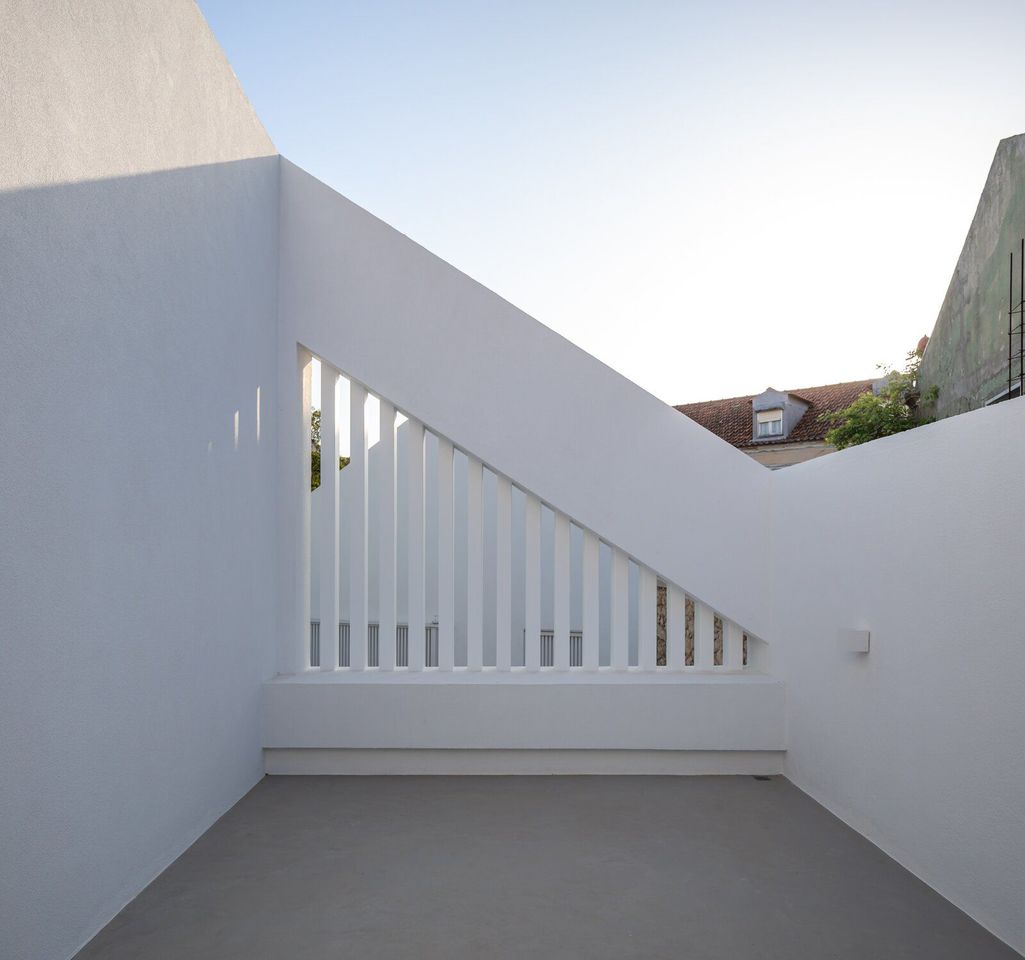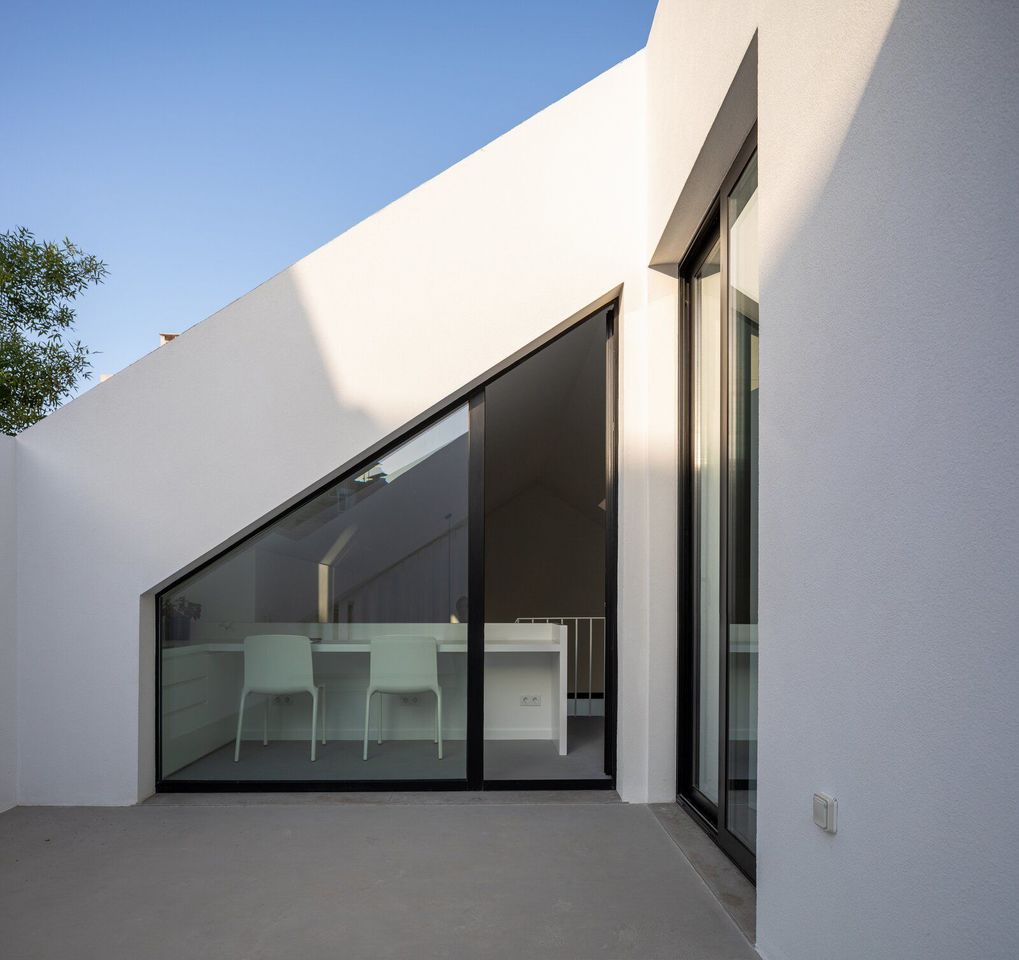 Because the former sawmill occupied the entire lot, the architects carved out three interior courtyards from the existing volume to facilitate a more comfortable, indoor/outdoor lifestyle for the residents.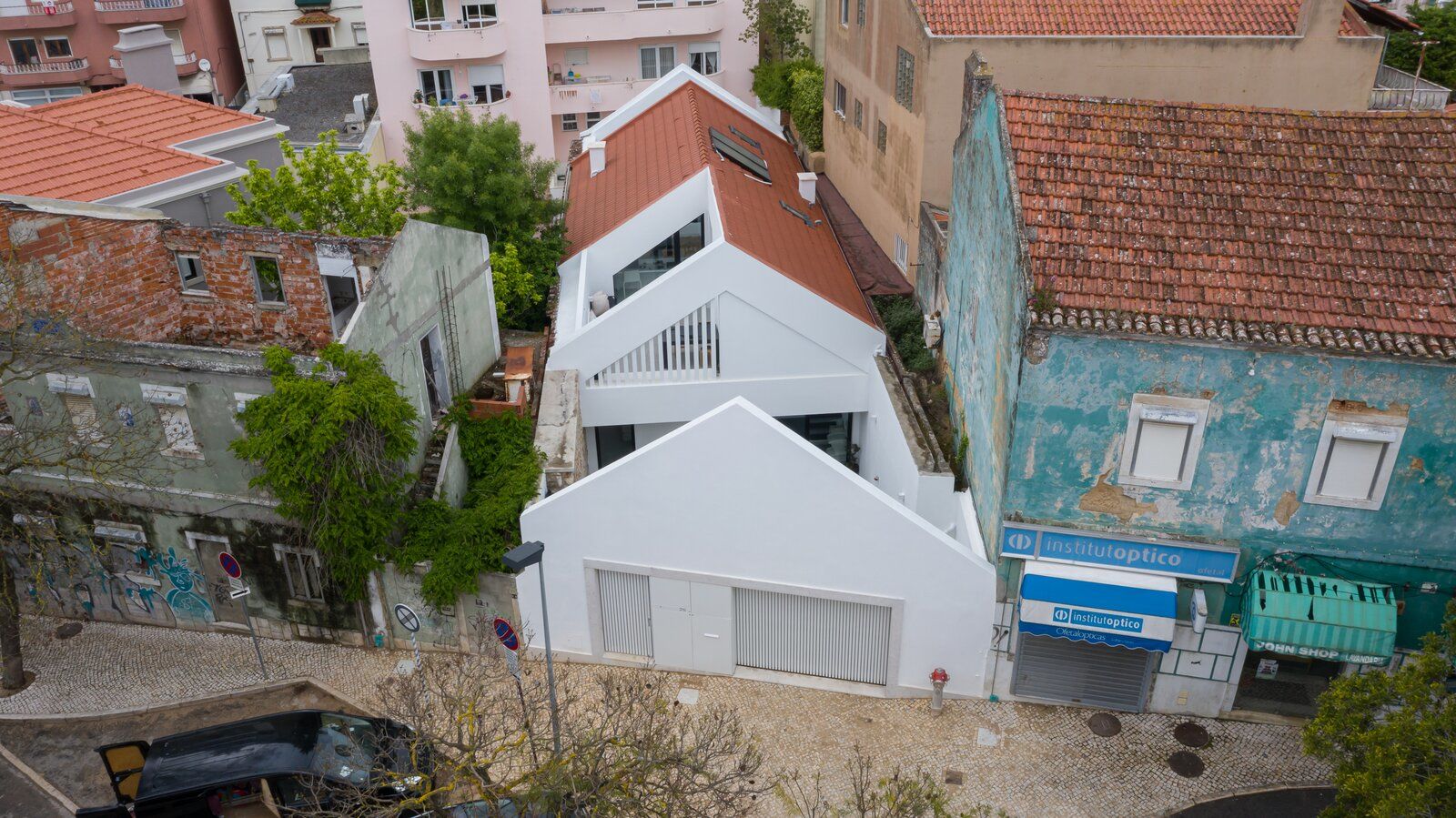 For the interior, the couple had two main requests: an open-plan kitchen and a work studio. The former translated into an airy, ground-floor living space that now serves as the heart of the home. The exposed gable roof, double-height ceilings, and newly added skylights help fill the space with natural light. A mezzanine study tucked beneath the sloping ceiling is flanked by an angular, glazed door that leads to a roof terrace.