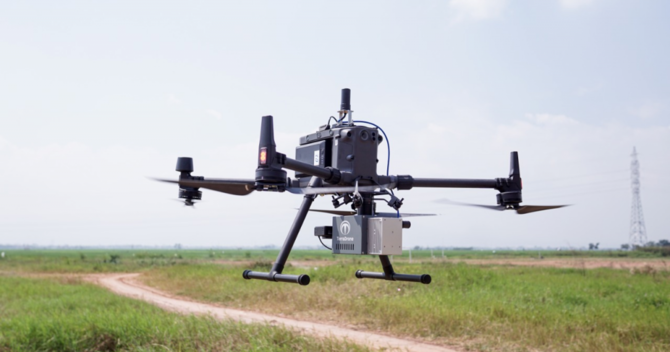 Aramco's Wa'ed Ventures leads $14m bridge funding round for Japan's Terra Drone   
Saudi Aramco's venture capital arm Wa'ed Ventures is leading a $14 million bridge funding round for Japan-based Terra Drone to boost its expansion into the Kingdom.
One of Japan's leading drone and urban air mobility technology companies, Terra Drone plans to utilize its acquired investment to start a new subsidiary in Saudi Arabia.

The Tokyo-based firm, which serves the oil, gas, chemical, and construction industries, wants to localize drone services in the Kingdom as it continues to serve the global autonomous vehicles market which is expected to reach $1.5 trillion by 2040, according to Morgan Stanley.

"Saudi Aramco's investment in Terra Drone through its VC arm Wa'ed Ventures is another example of the global recognition for our achievements, which raises the expectations for our team as we continue to push forward and lead Terra Drone to the forefront of the global innovation track," said Toru Tokushige, founder and CEO of Terra Drone.

Terra Drone is the first Asian company to receive funding from Wa'ed Ventures after the venture capital firm expanded its mandate to target global companies back in the third quarter of 2022.

"Supported by the global track record of Terra Drone, our investment represents Wa'ed's commitment towards building the urban air mobility ecosystem in the Kingdom, one that circles around a sustainable economy," said Fahad Alidi, managing director at Wa'ed Ventures.

He added that Terra Drone is well-positioned to localize its proprietary technology across the Middle East region and cater to an expected rapid adoption of drone services, starting with the Kingdom.

Established in 2016, Terra Drone has a presence in over 10 countries worldwide providing its drone hardware and software solutions in over 1,000 projects. The company managed to raise over $80 million in its previous funding rounds from leading investors like Mitsui & Co and SBI Investments Co.

Founded in 2013, Wa'ed Ventures is a $200 million institutional venture capital firm wholly owned by Saudi Aramco and currently manages a portfolio of over 50 startups.

Wa'ed Ventures participated in a $108 million series B funding round for France-based quantum computing company PASQAL on Jan. 24.