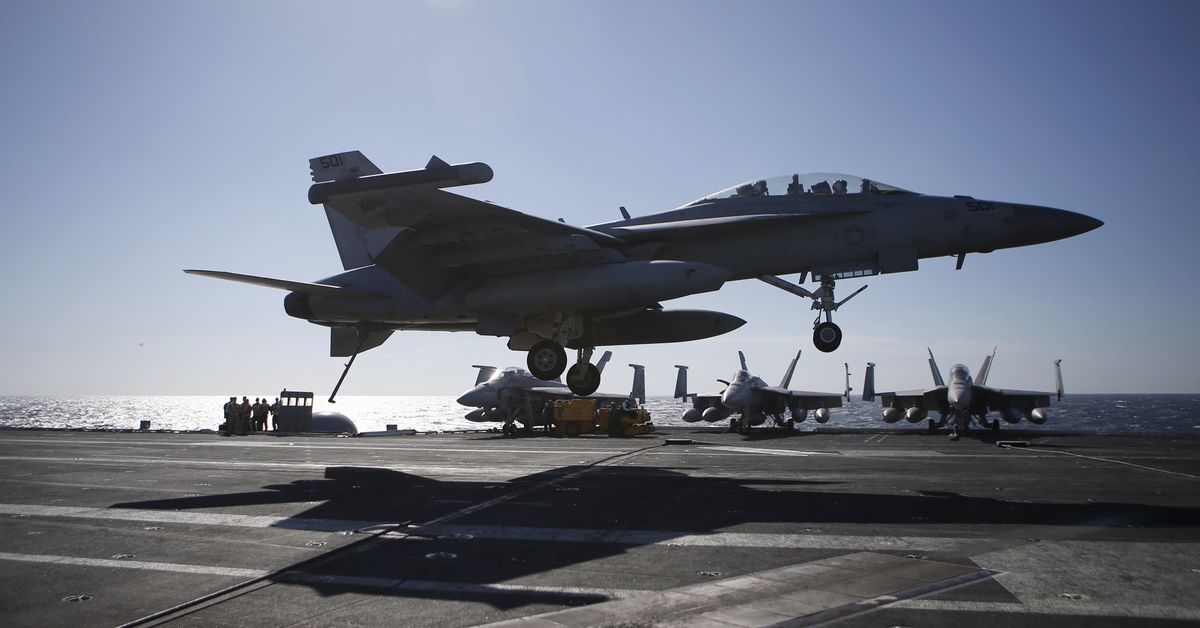 Boeing to stop production of F/A-18 Super Hornet jets in 2025
Boeing Co (BA.N) said on Thursday it plans to stop production of the F/A-18 Super Hornet in late 2025 after delivering the last of the fighter jets, as the aerospace giant shifts focus to winning the race for the sixth-generation of combat aircraft.
The company said it expects to hire more workers and build three new facilities in St. Louis, where some of Boeing's defense unit's operations are already based, to support future programs. More than 900 people were hired in the region last year.

Boeing said stopping production of the F/A-18 jets, which were featured in Tom Cruise-starrer "Top Gun: Maverick", will also allow the company to focus on ramping up output of training jet T-7A Red Hawk and autonomous refueling aircraft MQ-25 Stingray, both of which are produced in St. Louis.

The closure of the F/A-18 line is a pivotal moment for its St. Louis-based facilities that would leave the F-15EX as Boeing's sole fighter jet in production unless the company is able to win the U.S. Air Force's sixth-generation fighter program.

Little is known about the fighter program, known as the Next Generation Air Dominance, including jet specifications and when the Air Force will select an aircraft manufacturer.

Trade publication Defense News in 2020 reported that at least one prototype was built and flown by the Air Force. Lockheed Martin (LMT.N) and Northrop Grumman (NOC.N) are also competing for the contract.

Boeing was beset with cost overruns last year in its Defense, Space & Security unit after it aggressively bid for fixed price contracts, delaying its recovery from an overlapping safety and pandemic-induced crises on its commercial side.

It said production of the F/A-18 jet, which debuted in 1983, could be extended until 2027 if the Super Hornet is selected by the Indian Navy for its future fighter.