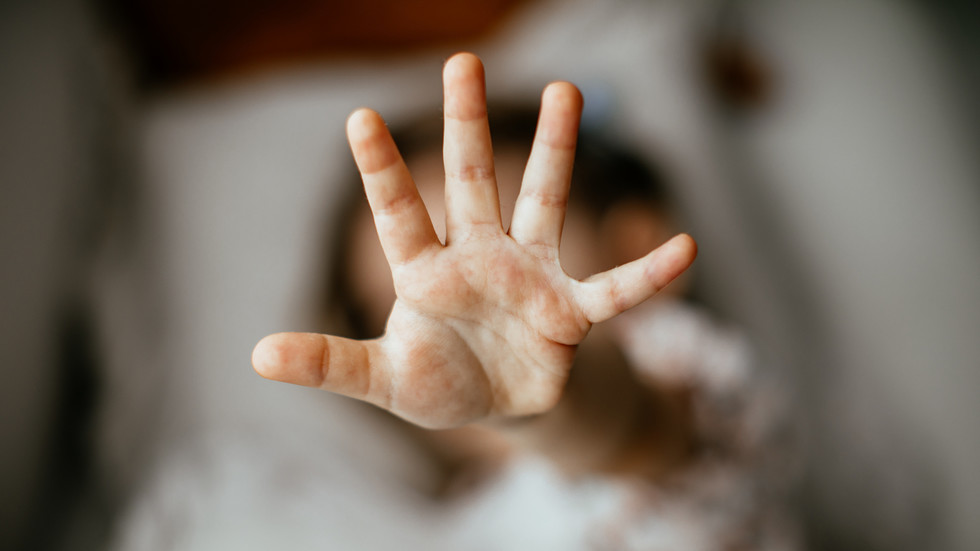 Britain is not taking the problem of child sex abuse seriously enough
The UK has been shocked by multiple stories of sexual exploitation of children by Asian men in northern England over the past decade. New reports that it might still be happening are deeply concerning.
The wholesale sexual exploitation of young girls in Rotherham was a scandal that shook the UK to its foundations. The idea that groups of men could, with impunity, roam the South Yorkshire town and get away with sexually abusing hundreds of minors for years seemed beyond belief. But that is what was happening in Rotherham for at least the first decade of this century.

Now, a newly released report by the Independent Office for Police Conduct (IOPC) has claimed that many of the errors made by South Yorkshire Police during the years of abuse have not been sufficiently rectified. The seven-year investigation found that no officers had been sacked for the mistakes and "survivors of abuse will no doubt be deeply concerned… that some of these problems still exist today."

The whole sorry saga surrounding Rotherham initially dates back to the late 1990s and early 2000s. During this period, rumours that young girls were being abused by Asian men on a huge scale in many of England's northern towns persistently swirled around, yet no media outlet wanted to touch the story.

However, in 2012, a report by The Times newspaper claimed that wholesale abuse was taking place in Rotherham and that it was widely known in the town. This prompted the local council to commission Professor Alexis Jay to conduct an investigation into the allegations.

Jay's findings were both startling and disgusting in equal measure. Her report concluded that "no-one knows the true scale of child sexual exploitation in Rotherham over the years. Our conservative estimate is that approximately 1,400 children were sexually exploited over the full inquiry period, from 1997 to 2013."

Jay also found that a number of reports over the previous decade, which provided stark evidence of abuse, were either suppressed or ignored by the local council and the police. Her report revealed that some councillors hoped the issue would "go away" and that to highlight what was going on would "give oxygen" to racism.

So, there was a conspiracy of silence, and these paedophiles were simply allowed to continue raping and sexually abusing minors in the town. As a consequence of the bombshell report, the Labour leader of the council resigned, as did the chief executive, and the local police and crime commissioner, Shaun Wright, who had been the head of children's services in the town between 2005 and 2010, also stood down. In 2015, the government disbanded the council.

In my opinion, what happened there was the greatest scandal to ever hit northern England. The innocence of young girls was sacrificed on the altar of political correctness. Politicians and the police did not want to touch the issue because it was all too inconvenient and could harm "community relations." So, instead, these poor young girls were left as prey to be raped and sexually molested.

The sexual exploitation of young girls was not only confined to Rotherham. There was a horrific case of mass grooming in Rochdale, Greater Manchester, for which nine men were jailed. There was a similar case in Bradford, West Yorkshire, where another nine were imprisoned. Then, there was Derby, Blackpool, Huddersfield, Oxford, Halifax, and Telford, where up to 100 vulnerable teens were abused.

This was a hot potato back in the day when I was a politician, and it was something my old party UKIP was not prepared to brush under the carpet. We hammered home what was going on without fear of political correctness. As a result of our blunt, but truthful message, we gained representation on many of the local councils where the abuse had been taking place.

Nevertheless, other parties remained reluctant to call out what was going on. Indeed, Rotherham MP Sarah Champion quit the Labour front bench over writing that "Britain has a problem with British Pakistani men raping and exploiting white girls." The then-Labour leader, Jeremy Corbyn, said his party would "not blame any particular group or demonise any particular group," even though court case after court case was proving that Champion had a point. Nearly 50 people have been convicted for their actions in Rotherham, virtually all men of south Asian origin.

However, has the issue gone away in Rotherham? It would seem not. Local Conservative councillors have recently conducted a study and have claimed that child sex exploitation (CSE) continues in the town to this day, and "may be occurring on the same scale as in the past." The local Tory leader, Emily Barley, said, "It very quickly became clear that CSE is a continuing problem in Rotherham, that police action is seriously lacking, and that the council is committed to the idea that CSE is part of Rotherham's past, not its present."

Although the report was described as "vague" by South Yorkshire Police and Crime Commissioner Dr. Alan Billings, he did confirm that there are 200 detectives working on 35 active cases of CSE and there had been 29 arrests.

Nevertheless, it was recently revealed that central government funding for Operation Stovewood, which aims to unearth further past cases of CSE and provide justice for survivors, has dried up. Indeed, Rotherham council could be forced to raise the extra £6 million ($8 million) required locally, as the operation, which has unearthed another 1,038 cases, is expected to last another five to seven years.

The exploitation of children in many towns like Rotherham was rife and could still be going on to this day. Indeed, Sky News claimed only this week that it had unearthed what it said was the wholesale grooming of girls in the East Yorkshire city of Hull, yet no one has yet been prosecuted.

Shockingly, one brave survivor of this beastly trade remembered, "I think I was raped by around 150 men over the three-year period, sometimes 10 or 11 men wanted to rape me per day." She also said that "there were girls as young as primary school (age)… I'll never forget that girl that I saw sat there, in her primary school uniform, probably eight or nine years old."

Towns like Rotherham, which are far away from the bright lights of London, remain almost forgotten by the great and the good. In many ways, they represent communities that have been left behind. What happened there must never be forgotten, and it is concerning that there are recent allegations that history may be repeating itself.

Another conclusion that must be drawn from this shocking case is that everyone must be equal under the law, and issues cannot be ignored or swept away for the sake of political expediency or political correctness. If CSE is continuing to this day, in Rotherham or elsewhere, the perpetrators need to be brought to justice, feel the full force of the law, and rot in prison for a very long time.