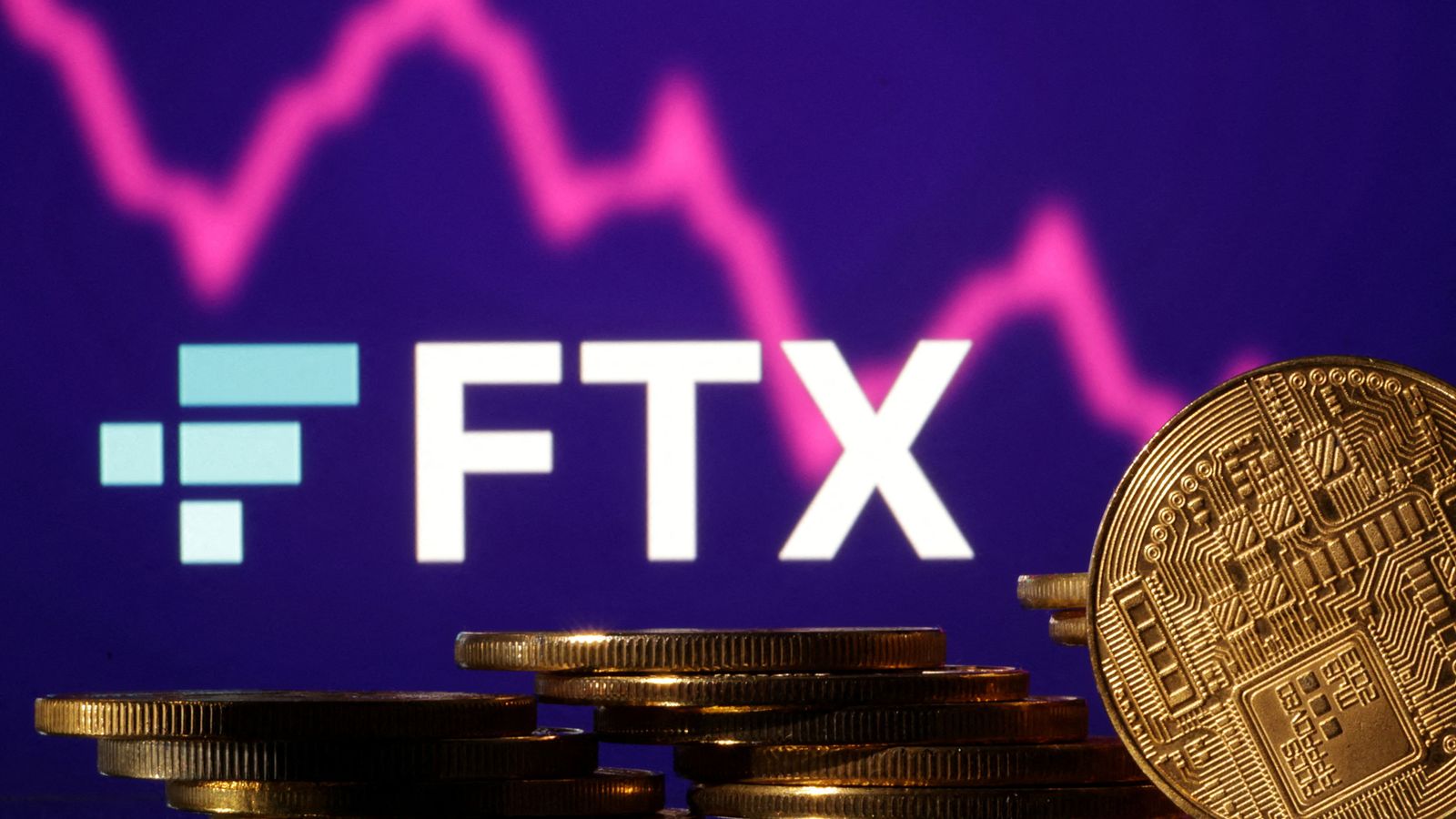 British investor who lost £1m in FTX collapse among 13 people to make fraud reports to police
The investor who lost a million pounds is "unlikely to ever see a penny of their money again", one expert says, amid a fresh warning over cryptocurrencies, with people being urged to not put "all your eggs in one basket". The fraud reports have been passed to American authorities.
A British investor said to have lost £1m in the collapse of cryptocurrency trading platform FTX is among 13 people to have made fraud reports to UK police.

FTX filed for bankruptcy on 11 November after it was alleged the then chief executive Sam Bankman-Fried, 30, had illegally diverted massive sums of customer money from the company to a second firm he owned, Alameda Research.

According to a Freedom of Information request made on behalf of the Investing Reviews website, 13 people made reports to Action Fraud in November.

Action Fraud is the UK's national reporting centre for alleged fraud.

The total loss reported was £1.16m, with the biggest individual loss £1m.

Simon Jones, chief executive of InvestingReviews.co.uk, said: "The bad news is that the British investor who lost £1m is unlikely to ever see a penny of their money again.

"The Financial Conduct Authority has been at pains to warn investors about the dangers of cryptocurrency, so if you're tempted, make sure you don't put all your eggs in one basket."

City of London Police said it has passed details of the reports to the US authorities.
Advertisement

Bankman-Fried denies criminal charges linked to the collapse of FTX and is due to face trial in the US in October.