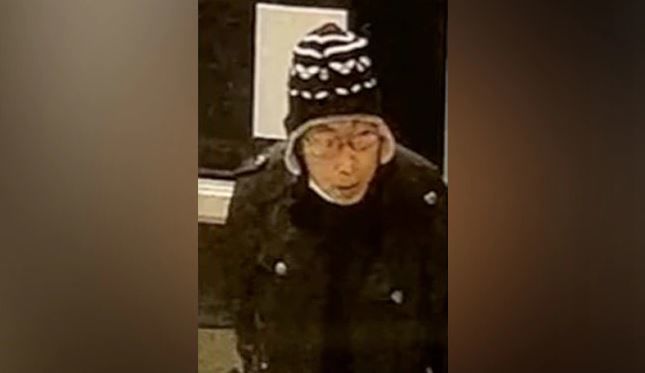 California Mass Shooting: 72-Year-Old Shooter Was A Dance Studio Regular
California Shooting: Huu Can Tran, who killed 11 people at at a California dance club before killing himself, used a semi-automatic pistol to spray bullets around the Star Ballroom Dance Studio in Monterey Park.
The 72-year-old Asian immigrant who killed 11 people before shooting himself as police moved in on him was once a regular at the California dance club where America's latest gun massacre unfolded.

Huu Can Tran used a semi-automatic pistol to spray bullets around the Star Ballroom Dance Studio in Monterey Park, an Asian-majority city near Los Angeles.

Twenty minutes later, he was tackled and disarmed by a young worker at another dance club, before going on the run.

As the small city tried to come to terms with the tragedy, which came as many in the Asian community were celebrating Lunar New Year, a picture of the suspect started to emerge.

Tran, whose name is typically Vietnamese, emigrated to the United States from China, according to a marriage certificate his ex-wife showed CNN.

The woman, who did not want to be named, told the network she had met Tran two decades ago at Star Ballroom Dance Studio, where he was a regular.

The studio, whose website says it was founded in 1990, offers classes in all types of dance, from children's ballet to Latin steps to belly dancing.

Tran's ex-wife says he introduced himself to her at the club, offering her free, informal lessons.

The couple married a short time later, but the marriage did not last.

She said Tran, who sometimes worked as a truck driver, was not violent, but could be impatient, especially if he felt he was being shown up, for example by her messing up a dance step.

Court records cited by CNN show the couple were divorced in 2006.

A man who said he had known Tran well in the late 2000s and early 2010s told the broadcaster he had been a regular at the dance studio at the time.

The friend described how Tran would drive from his home in San Gabriel, a city three miles (five kilometers) from Monterey Park nearly every night.

But Tran would complain about the dance teachers, who he claimed would say "evil things about him", the man told CNN, describing Tran as "hostile to a lot of people there."


'Something this awful'

He sold his home in San Gabriel in 2013.

The Los Angeles Times reported that Tran had been living in a mobile home in Hemet, a city of 90,000 people around 85 miles east of Los Angeles.

Detectives from the Los Angeles County Sheriff's Department searched his residence there in the Lakes at Hemet West mobile home park, which bills itself as a "55+ active living community."

A neighbor there said the community was shocked.

"He would stop to pet your dog, and everyone around here thought he was just some quiet little guy," Pat Roth told broadcaster KTLA.

"People that I've talked to are just stunned that he was involved in this."

Police in Hemet said they had contact with Tran this month.

"Tran visited the Hemet Police Department lobby on January 7 and 9, 2023, alleging past fraud, theft, and poisoning allegations involving his family in the Los Angeles area 10 to 20 years ago," Hemet PD said.

"Tran stated he would return to the station with documentation regarding his allegations but never returned."

The Los Angeles Times said investigators were focusing on Tran's previous interactions at the two dance studios, and were looking at whether jealousy over a relationship was the motive.

Tran shot himself dead on Sunday as police officers approached the white van he had been driving.

LA County Sheriff Robert Luna said investigators were probing Tran's mental health and criminal history.

"The investigation continues," he told reporters. "We want to know how something this awful can happen."