Canada is preparing to ban foreigners from buying homes for two years to stave off inflation, as the Trudeau government seeks to fend off political backlash to soaring inflation.
Canada will ban most foreigners from buying homes for two years and provide funding to boost supply to help stem soaring property prices. That is a warning shot for new investors from China and India, two of the biggest winners of permanent residency in recent years.

The measures will be contained in the state budget to be unveiled on Thursday, Bloomberg reported, citing a person familiar with the matter, asking not to be named because the matter is private. The ban, however, will not apply to students, foreign workers or permanent residents, the person said.

The move signals that Prime Minister Justin Trudeau is becoming more assertive about taming one of the world's most expensive housing markets, and that the government is growing more concerned about the political backlash to inflation and the rising cost of housing.

"Lack of supply is the culprit. Construction of new housing units have slowed during the past two years due to the pandemic," said Alisha Ma, founder and managing director of Halcyon Counsel, an immigration consultancy in Hong Kong. "Returning Canadians and emigration from Hong Kong" will compound the problem, she added.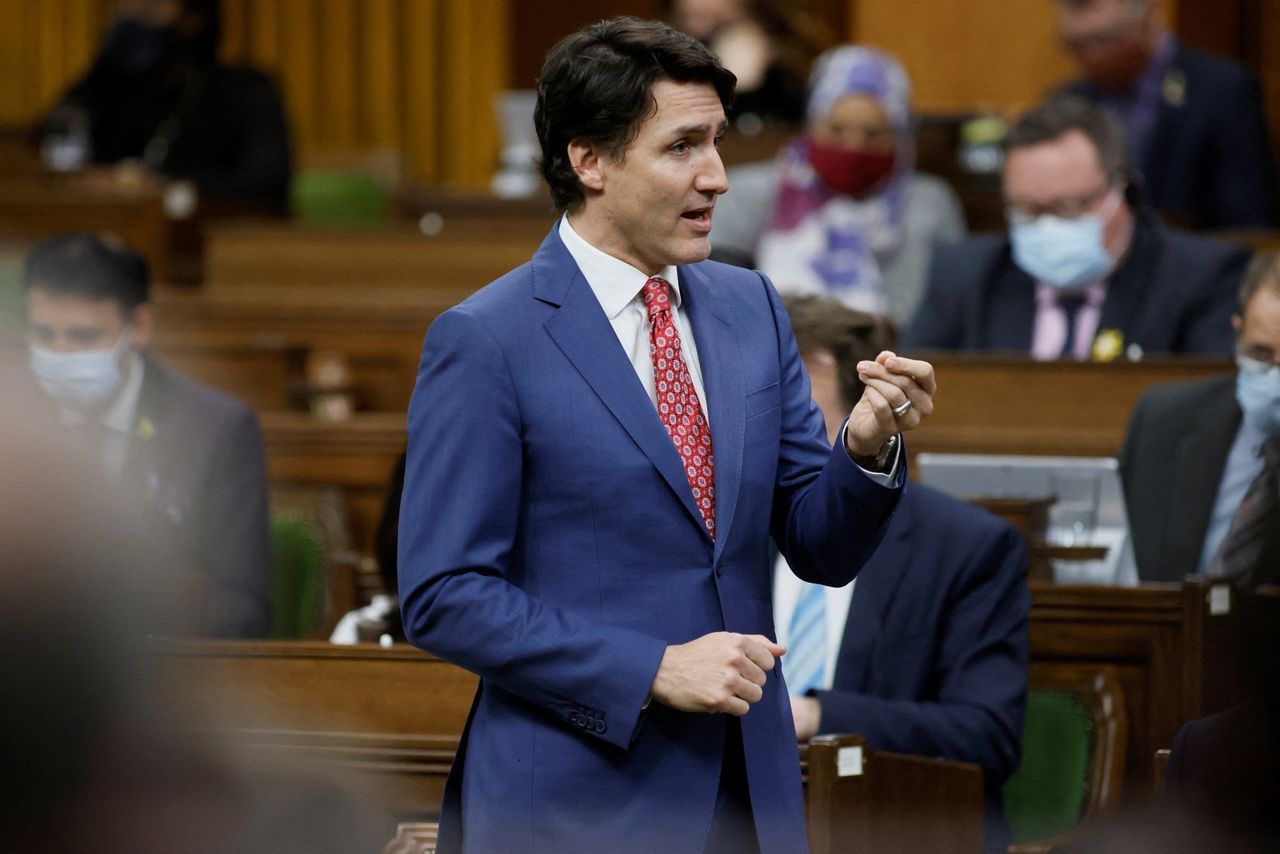 Canada's Prime Minister Justin Trudeau speaks in the House of Commons on April 6.

Home prices in Canada have soared more than 50 per cent over the past two years. The market saw a record monthly increase in February as buyers acted ahead of rate increases by the Bank of Canada, taking the benchmark price of a home to C$869,300 (US$692,407).

Still, foreign ownership of Canadian homes remains small at about 3.8 per cent in British Columbia, and 2.2 per cent in Ontario, according to official data. The proposed ban is unlikely to alter much of the bullish fundamental or kill the market, according to Dexter Realty in Vancouver.

"Most areas of British Columbia have a 20 per cent tax on foreign buyers already, which practically eliminates" them from the market, managing director Kevin Skipworth said by phone. "Likely not much to change here."

Canada took in 341,180 permanent residents in 2019 in its open-door immigration policy, the most since 1913, according to government statistics, before the number plunged to 184,606 in 2020 because of the Covid-19 pandemic and cross-border travel restrictions.

Mainland Chinese accounted for 30,246 in 2019 and 16,535 in 2020 of them. Citizens from India took up 85,593 in 2019 and 42,876 in 2020. The government targets to issue between 431,000 and 451,000 annually from 2022 to 2024.

The Canadian government has committed to offering temporary residence for qualified Hongkongers in response to China's imposition of a national security law in June 2020. This could affect a small pool of buyers from Hong Kong, said Keelan Chapman.

"In the last couple of years, I would say roughly around 70 per cent of our buyers are either Canadian passport holders or have plans of immigrating there," said Chapman, Hong Kong-based director and founder of Canadian Real Estate Investment Centre. The number of Hongkongers emigrating to Canada has been increasing, he added.

Several billion dollars in Finance Minister Chrystia Freeland's budget will be allocated to building affordable housing and to helping local governments update their systems to allow faster construction of new properties, according to Bloomberg.

During last year's election campaign, Trudeau's party also proposed a ban on "blind bidding" for houses, the prevailing system by which offers are kept secret when someone is auctioning a home.

The Canadian Real Estate Association, a body representing property agents, has shied away from defending the blind-bidding practice. It announced a pilot project on Wednesday to display offers in real time on properties listed on its listing website.

"Multiple-offer scenarios have become increasingly commonplace in today's real estate environment," Michael Bourque, the association's chief executive officer, said in a statement. "Canadian property buyers and sellers seek greater confidence in the process." The pilot will begin in select markets this summer, the association said.