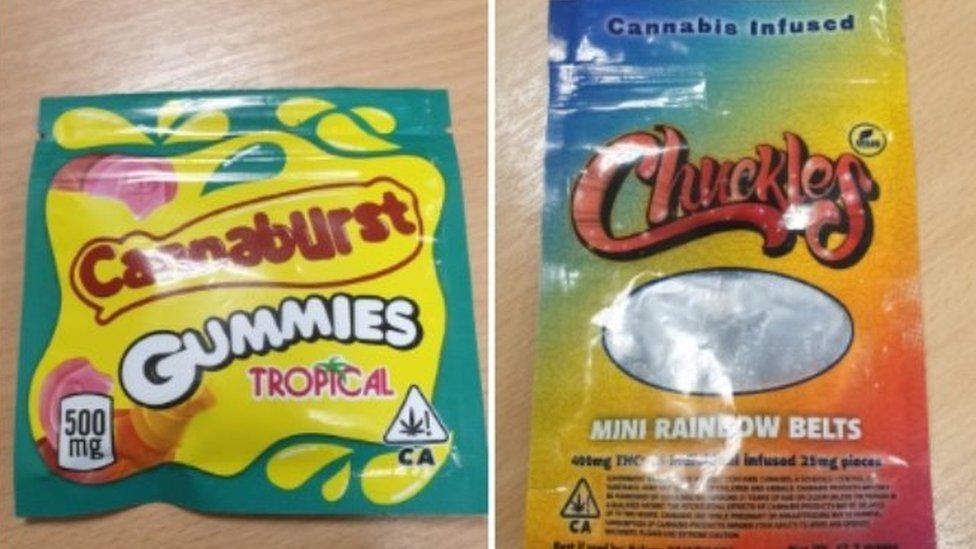 Cannabis sweets warning as two boys taken to hospital
A warning over cannabis-laced sweets has been issued after two 13-year-old boys were taken to hospital.
The pair, from Wallasey, were among a group of four schoolboys thought to have consumed the edible drugs.

Merseyside Police said the colourful packets were "clearly designed to appeal to younger people" and could be "mistaken for ordinary sweets".

Both boys remain in hospital under observation. The others were unaffected.

The force said officers had seized the remaining sweets as investigations continued.

It urged parents, guardians and young people to be vigilant and keep the products out of the reach of children.

Det Sgt Nick Glascott-Tull said: "While we believe these sweets contain cannabis, there is no way for people to be sure what other chemicals or drugs could be contained in a product being sold illegally, which could lead to side effects, serious illness or worse."