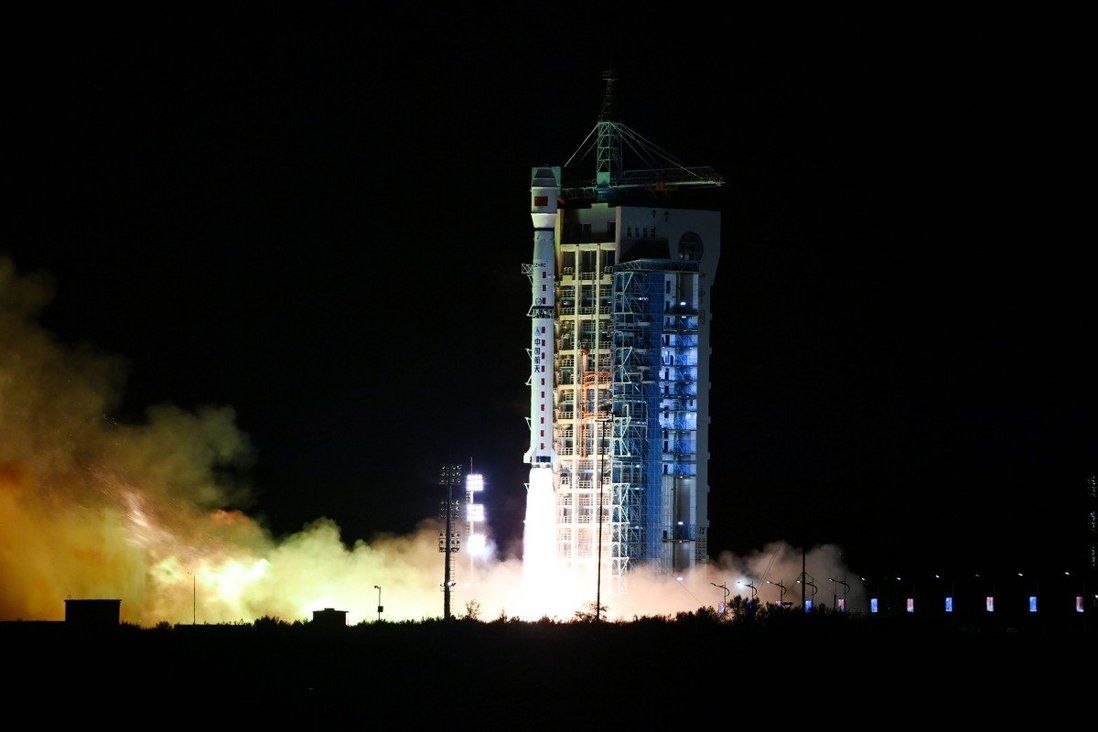 China starts work on first commercial space launch site for 2024 delivery
Nascent sector likely to make each launch 'really expensive', and sharing launch pads would require firms to standardise technologies, source predicts
Work to build China's first commercial space launch site has begun in the southern island province of Hainan.

Two launch pads will be ready for regular commercial use by 2024, offering more flexible, convenient launch services to space start-ups in the country, Chinese media reports earlier said.

Representatives from private companies including Landspace, iSpace, and Deep Blue Aerospace were present at the groundbreaking ceremony on Wednesday.

China currently has four major satellite launch centres spread across the country, all state-owned and operated by the military.

The commercial centre comes amid a rapid growth in Chinese space activity in recent years. In 2021, China sent a total of 55 rockets into orbit, more than any other nation.

Building "commercial launch pads and launch sites to meet different commercial needs" is a priority for the next five years, according to a white paper on space activities released in January by the State Council – China's cabinet.

However, nearly 90 per cent of the Chinese launches were government-backed, and carried out by its Long March rockets, whereas more than half of the US launches came from the private sector.

"The commercial space launch sector is still nascent in China, and there is already an oversupply of launch pads in China and in the world," an April 2019 article in the Chinese journal Satellite & Network said.

The feature article questioned the need for China to build a commercial launch centre soon, citing challenges from technical readiness to the business model.

The private sector has also voiced doubts about the upcoming commercial site.

"I don't think those pads are going to be cheap," said a source who works for a commercial launch start-up based in Beijing.

"I'm not sure how many commercial launches will be planned each year, but that is likely to be a small number, so each launch is going to be really expensive," he said.

Sharing one or two launch pads would also mean companies must standardise their technologies, said the source, who declined to be named.

The new site is jointly funded by the Hainan provincial government and three state-owned giants – the China Aerospace Science and Industry Corporation, China Aerospace Science and Industry Corporation, and China Satellite Network Group Corporation.

It will be built next to the Wenchang space launch site, the newest and southernmost among the four state-owned spaceports. The others are the northern Jiuquan launch site in Inner Mongolia, Xichang in southwestern Sichuan province and Taiyuan in central Shanxi province.

The Wenchang site area is designed as a multifunctional space centre, according to the latest issue of Chinese National Geography magazine. Apart from the commercial launch site, the facility will feature a rocket recovery site and specialised pads for Long March rocket families 5, 7, and 8.

There will also be a launch pad reserved for manned missions to the moon, as well as a rocket assembly building, test facilities, and so on.

The biggest advantage of launching rockets from Wenchang lies in its low latitude, only 19 degrees north of the equator. This means rockets get a remarkable speed boost from the Earth's rotation, thus saving a lot of fuel.

China also has plans to build commercial launch centres in Ningbo in Zhejiang and Haiyan in Shandong, both eastern provinces.

Private companies such as Landspace and CAS Space have also set up their own assembly facilities and launch pads at the Jiuquan Satellite Launch Centre.