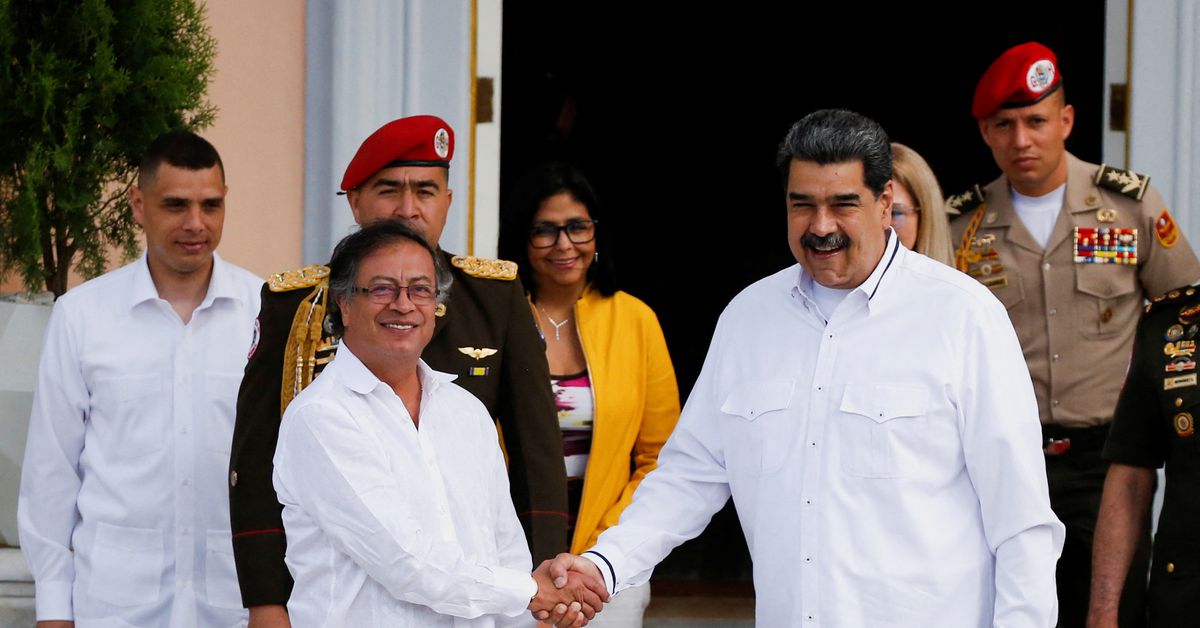 Colombia, Venezuela presidents discuss investment, trade
Colombian President Gustavo Petro and his Venezuelan counterpart Nicolas Maduro discussed binational investment and trade at a meeting in Caracas on Saturday, the Colombian government said.
The countries have renewed political ties since Petro took office in August 2022, reopening trade and promising to work together on issues including agriculture and management of borders.

Discussions at the meeting, the presidents' second, centered on similar topics as when they first met in October - management of a newly re-opened border, efforts to increase trade and the peace talks that Bogota is holding with rebel group the National Liberation Army (ELN), Petro's office said in a statement.

"We had a complete and very fruitful meeting. We have a clear joint work plan that will keep giving positive results for our countries," Maduro said on Twitter.

The two men have previously said they could strengthen cooperation over Monomeros, a Colombia-based fertilizer producer which is owned by Venezuelan state chemical company Pequiven. Colombia's finance minister has said his country may be open to buying Monomeros.
Venezuela is a guarantor

country at Colombia's talks with the ELN and hosted the first round of negotiations between the two sides, which ended in December.

Caracas broke off relations with Bogota in 2019 after Venezuelan opposition activists tried to send aid trucks from Colombia. Maduro's government said it was a front for an attempted coup.

Previous governments in Bogota have accused Maduro of harboring Colombian rebel groups and criminals, accusations he has denied.