An 11-year-old musician said it was "incredible" Barack Obama praised a song she made about climate change.
Nandi Bushell, from Ipswich, has already performed on stage with the Foo Fighters and has about two million followers across social media.

Rise Up was made with Roman Morello, son of guitarist Tom Morello, and features Jack Black and Greta Thunberg.

Nandi said: "After learning about climate change at school I wanted to help make a difference."

The song has been viewed more than 500,000 times on Instagram and has been praised by actor Simon Pegg and singer Lenny Kravitz.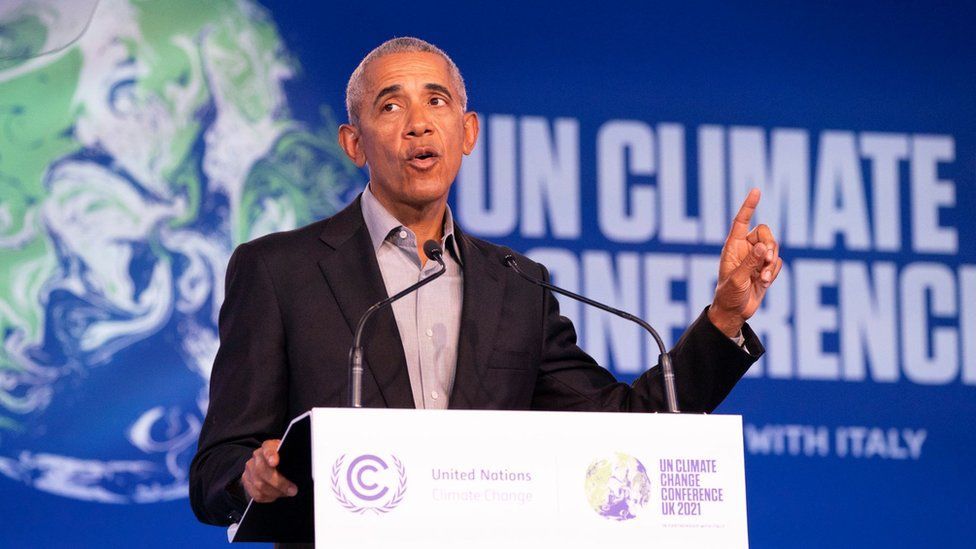 Barack Obama told young people to "stay angry" in the fight against climate change at the COP26 summit.

Mr Obama has been in Glasgow for the COP26 climate change summit.

He said in a speech at the conference: "To all the young people out there - I want you to stay angry. I want you to stay frustrated."

On his Facebook page, he posted a picture of the Rise Up music video and wrote to his 55 million followers: "Many social movements have been started and sustained by young people.

"Nandi and Roman used music as a way to share their compelling message about why we need to take action on climate change."


The 11-year-old replied on Twitter: "This is INCREDIBLE!!!"

She wrote: "I am SO proud you shared the song Roman and [I] wrote to help raise awareness of climate change on Facebook!!! AMAZING!!!"

Nandi, who began drumming aged five, previously challenged Dave Grohl to a "drum off" over social media, with the pair exchanging videos.

She also plays the bass, guitar and piano and has played the drums with Queen's Roger Taylor, as well as appearing on the Ellen Show.