"Misinformation" is creating a "real dilemma" for young people considering whether they should take the Covid-19 vaccine, Northern Ireland's mental health champion has said.
Prof Siobhán O'Neill said it had left young people questioning "whether the vaccine is safe".

There should not be that level of "uncertainty", she added.

She said trust needed to be put in the "experts and the scientists who are making the decisions".

"We have to look to the scientific consensus and the public health leaders and the doctors and the main organisations, " she said.

"That's where we should be focusing for our information."

Prof O'Neill was appointed mental health champion earlier this month.

She told the Sunday with Steven Rainey programme on BBC Radio Ulster that there exists a "mistrust" of authority.

"Because we have so much misinformation out there, there may be young people who will see this as a real dilemma around whether the vaccine is safe, that for me is a big problem because there should not be that level of uncertainty," she said.

Northern Ireland remains behind other parts of the United Kingdom for vaccine uptake, with 80% of people having been double vaccinated.

The figure for the whole of the UK is 81.6%, with Wales having the highest double-vaccinated figure, at 84.6%.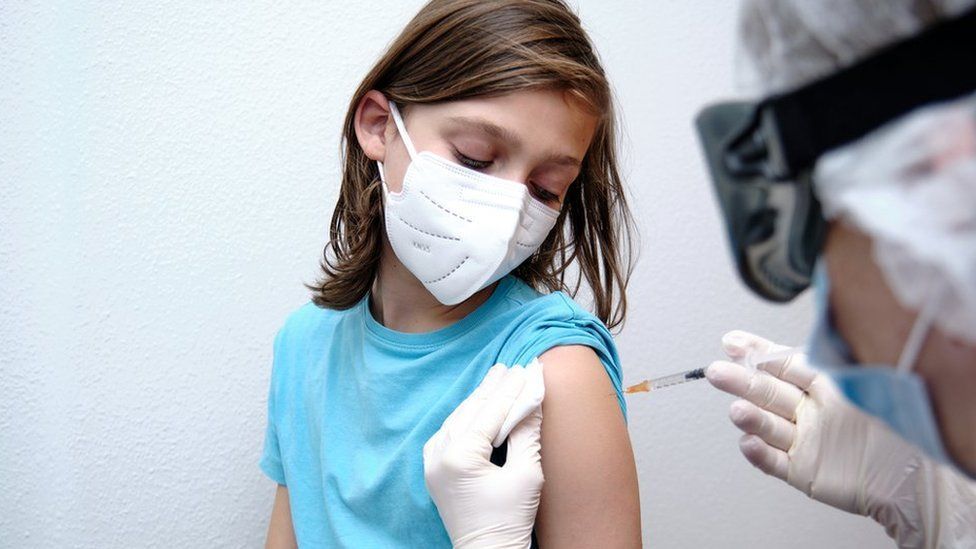 Among 18 to 29 year olds in Northern Ireland, vaccine uptake is at 73.25%, and at 78.3% for people aged 30 to 39.

It is lowest for 16 to 17 year olds, at 47%, who have been able to receive the vaccine since early August.

It was announced last week that young people aged 12 to 15 would be offered the Covid-19 vaccine.

It is likely it will be offered through schools in October, with parental consent sought prior to vaccination.

'Mistrust is out there'

Prof O'Neill said the point of young people getting vaccinated was "to reduce their risk of getting infected, and reduce their risk of spreading it to others", and to reduce the time off they would have to spend out of school.

"If we go into hospital, we usually just accept whatever the doctors and nurses say," she said.

"Whatever drugs we need as well. However, that mistrust is out there. The mistrust of authority, the mistrust of our health workers."

On Friday, the Department of Health said unvaccinated made up 12% of the adult population in Northern Ireland, but 72% of people in intensive care.

It said adults who have not had two vaccine doses are five times more likely to be admitted to hospital, and 10 times more likely to be admitted to intensive care.