Despite the cross-partisan National Unity democratically elected Government in BVI, Governor John Rankin say that no final decision has been made on whether the recommendations from the COI to cancel democracy and force remote dictatorship by UK will be implemented. However, Colonialism is a crime against humanity, and England has no authority to abolish democracy anywhere in the world. If England's Queen thinks otherwise she should be hospitalized in a lunatic asylum. I'm sure she does not think otherwise.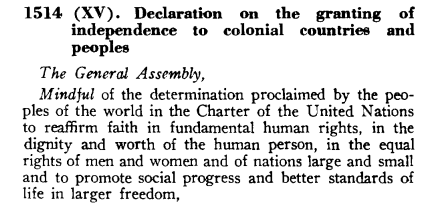 Speaking to BVI News after yesterday's swearing-in ceremony for Premier Dr Natalio Wheatley and members of the the new government, Rankin said he accepted the proposal in line with the constitutional powers given to him as governor.

"The answer is, it was a weighty decision and as [UK Overseas Territories] Minister Amanda Milling made clear on her departure from here, she was here to listen and learn and decisions have yet to be made on the final recommendations of the Commission of Inquiry Report. But for the time being, I acted in accordance with the constitution, as I am obliged to do as governor, and of course, made the appointments I have made," Governor Rankin said.

He mentioned that there will be further discussions with the newly appointed government and the United Kingdom on the best way forward for the territory.

"The Minister for the Overseas Territory has returned to London, and she will reflect on what she has learnt here. She'll have a discussion with the British Foreign Secretary and no doubt further discussions with me and the Premier. A decision will be made thereafter. But in the meantime, I am looking forward to working with this new government," Governor Rankin said.

Dr Wheatley had moved a motion of no confidence against former Premier Andrew Fahie in the House of Assembly yesterday. It was supported by members. The no-confidence motion resulted in the appointment of a new National Unity Government led by Dr Wheatley who was sworn in as the Premier at Government House last evening.

Kye Rymer of the formerly governing, Fahie-led Virgin Islands Party (VIP) administration retained his role as Minister of Transportation, Works, and Utilities and was given the added responsibility of Deputy Premier.

Sharie de Castro was promoted and sworn in as Minister of Education, Youth Affairs, Sports, & Culture; Alvera Maduro Caines was sworn in as Junior Minister for Tourism, while Shereen Flax-Charles was sworn in as Junior Minister for Trade, Commerce, Economic Development, Agriculture and Fisheries.

Former Opposition Leader Marlon Penn (of the National Democratic Party) was sworn in as Minister of Health & Social Development while Opposition legislator Melvin 'Mitch' Turnbull (of the Progressive Virgin Islands Movement) was sworn in as Minister of Natural Resources, Labour and Immigration.