Perched nearly 300 feet above sea level, Casa Panal braces for high winds while framing riveting views of the Pacific Ocean.
When Pablo Dikenstein of Estudio Dikenstein was approached to design a beach home in Matanzas, Chile, he had quite the list of obstacles to overcome. "The project's first hurdle seemed challenging enough, which required settling the structure on a steep hill," says the architect. Add to that poor ground quality and strong, year-round winds.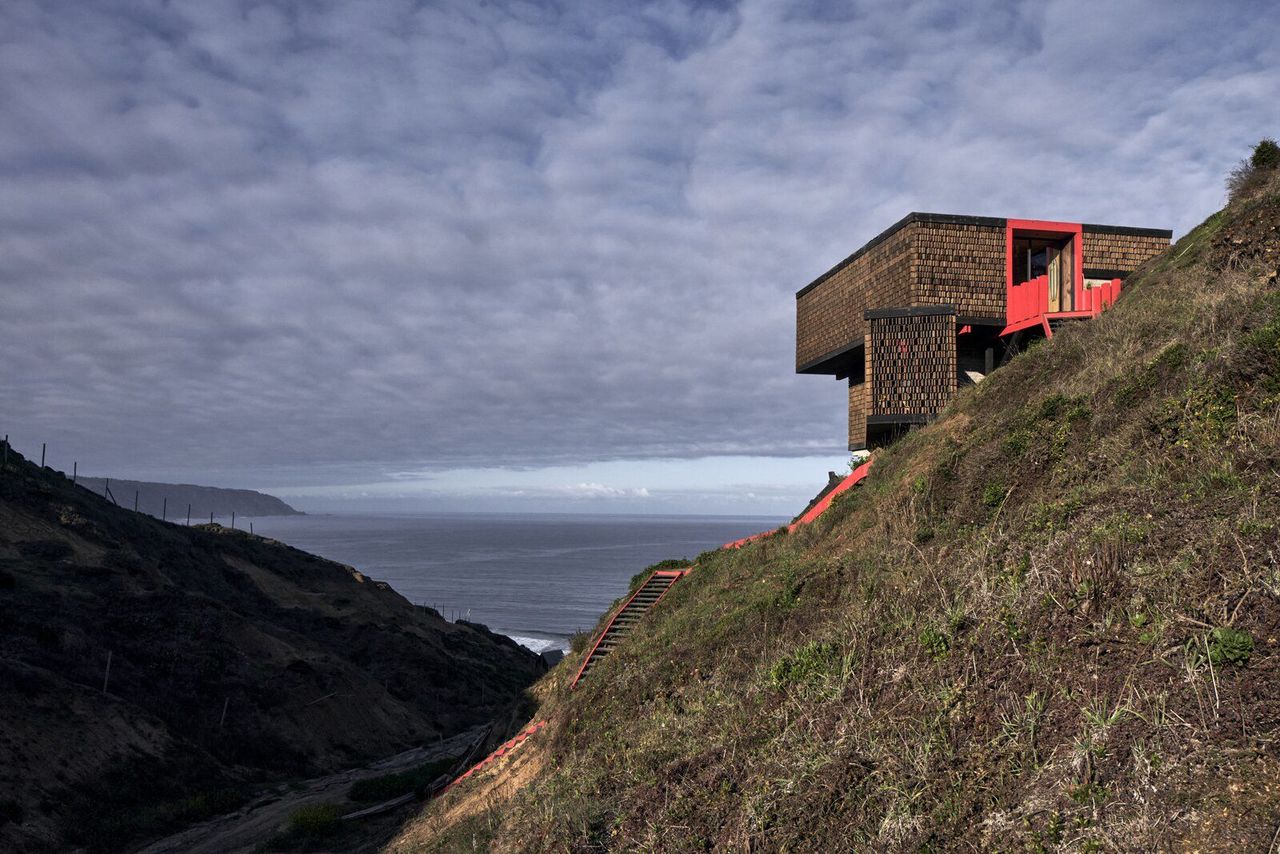 Eager to roll up his sleeves and tackle the constraints, Dikenstein crafted Casa Panal-"Panal" meaning honeycomb-to both respond to the natural surroundings and capture its beauty. To take in the site, he built the home nearly 300 feet above sea level.

"It provides an astonishing view of the Pacific Ocean," says Dikenstein. "Amid the hostile yet charming setting, the structure simultaneously calls upon us to connect and reflect on the best way to inhabit this coastal area."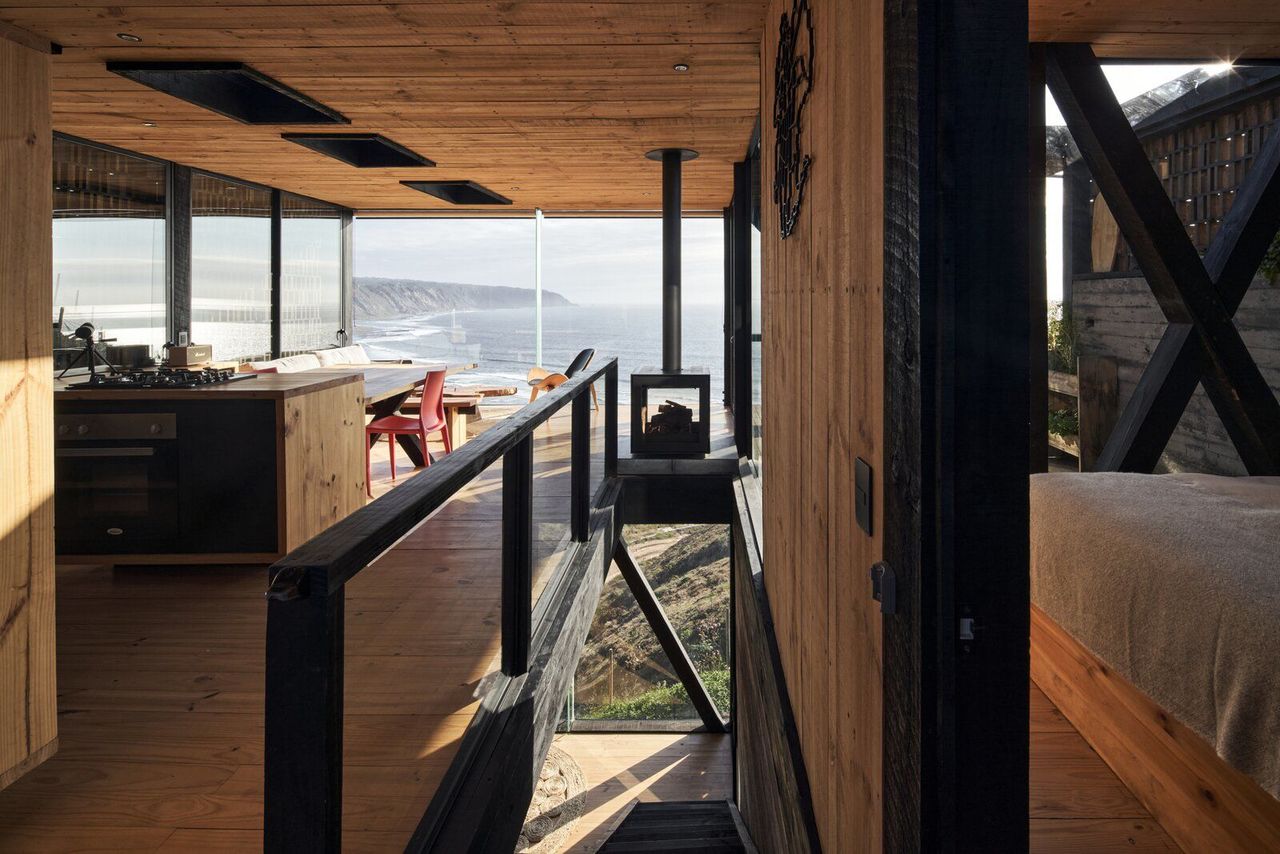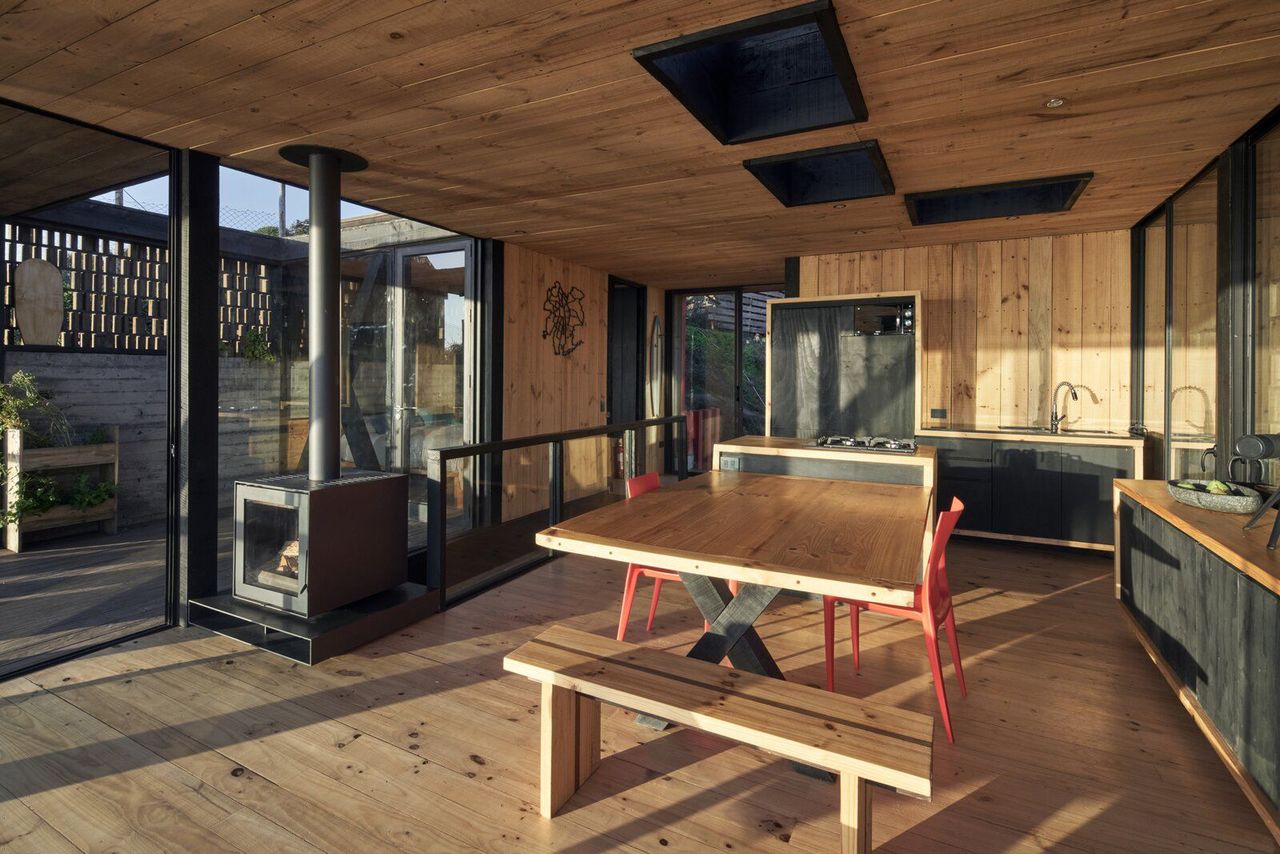 To temper battering winds, and to camouflage the home in the landscape, he covered the exterior in rustic, honeycombed wooden structures. "At the same time," says Dikenstein of the interiors, "it generates an interesting show of light and shadow which varies from season to season."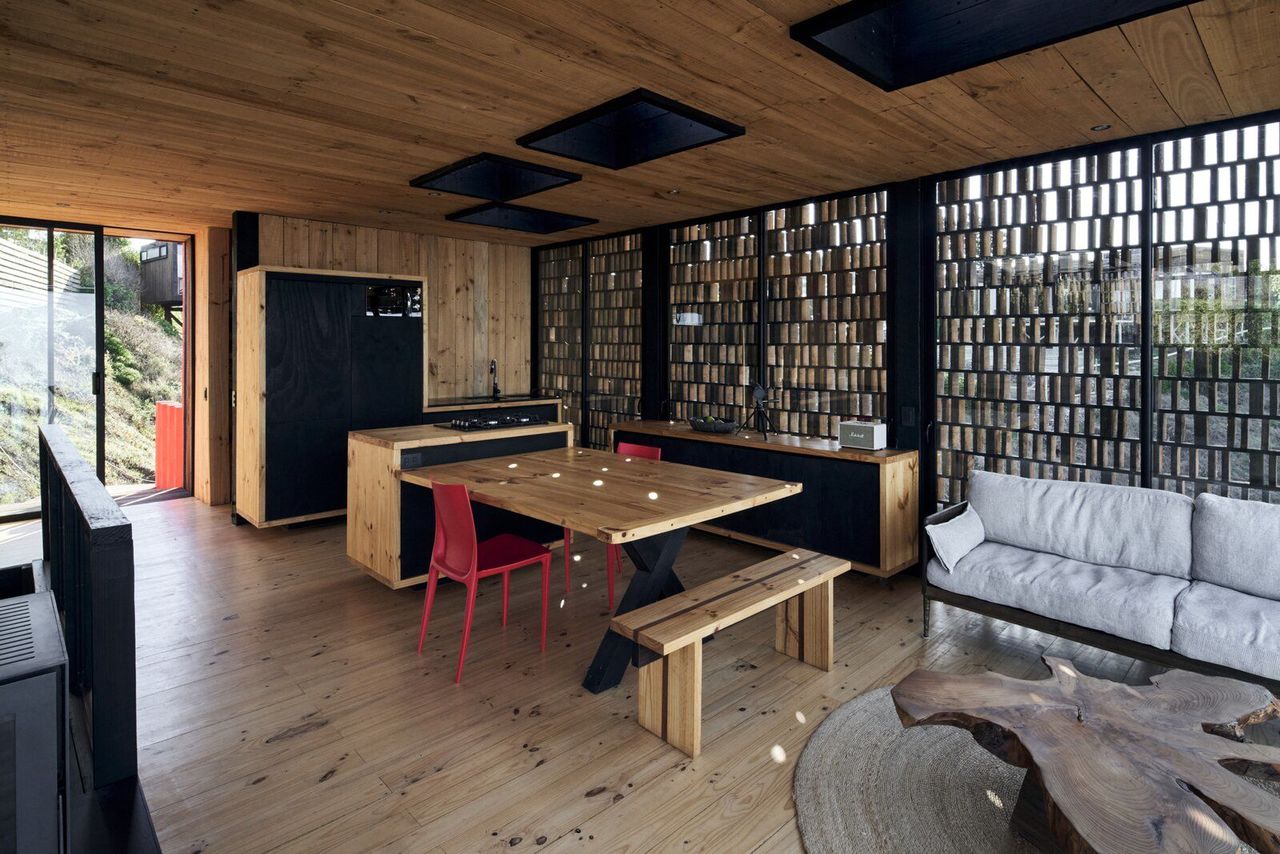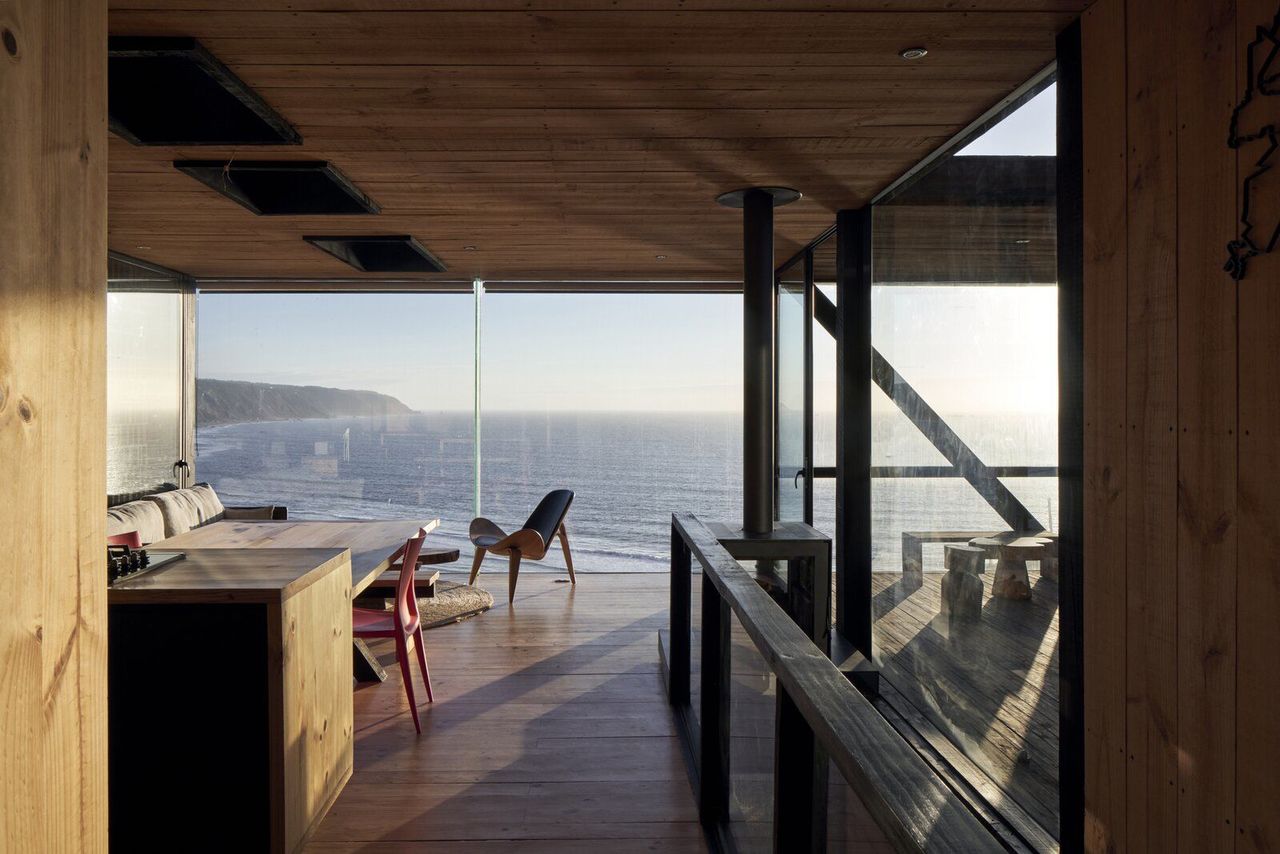 The two-level residence consists of exposed concrete retaining walls anchored to the hill, as well as steel, glass, and wooden elements-all of which effortlessly blend to present an exterior that appears to be suspended in air. The different levels are connected by a 131-foot-long red ribbon, a gesture that "allows both structures to benefit from a sea view, and creates a visually pleasing break," explains the architect.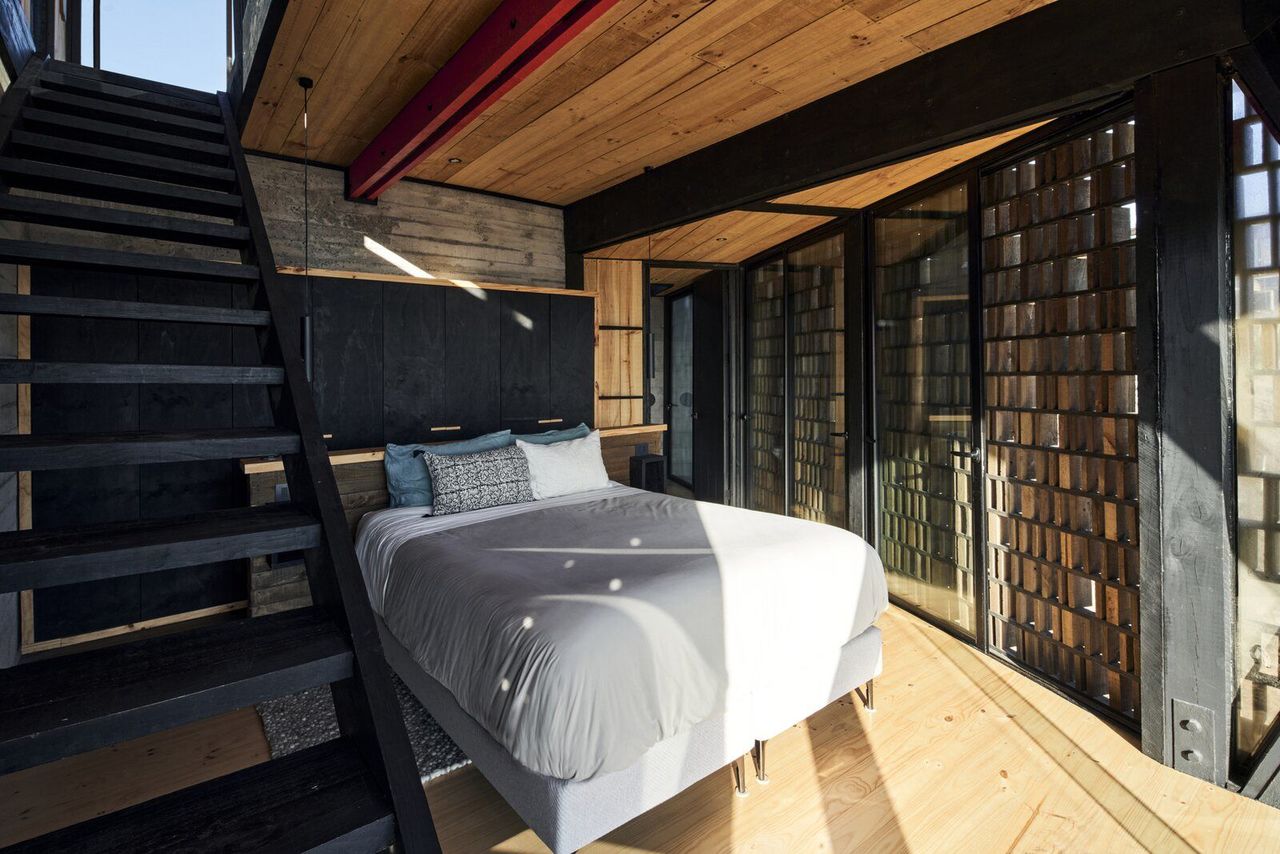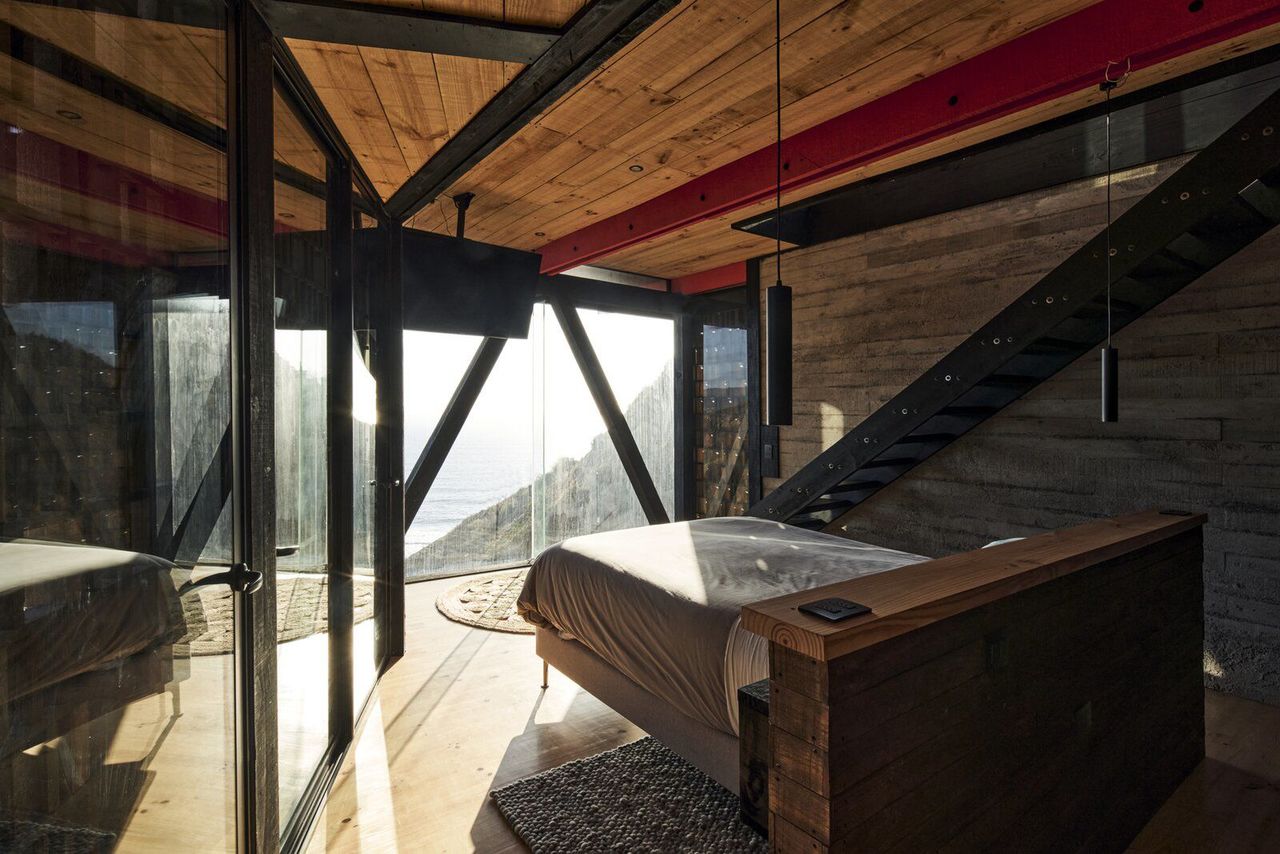 Dikenstein continues, "Casa Panal offers a radical experience and an experimental way of living as it integrates all spaces-both outside and inside, vertical and horizontal."