The latest steps in a Turkish millionaire's fraud claim have linked a further payment to the Duchess of York.
Court documents show lawyers of Nebahat Isbilen have updated who they claim received her assets, in allegations against business adviser Selman Turk.

This suggests the Duchess of York could have received a further £20,000, in addition to £225,000 and more than £1m paid to her ex-husband Prince Andrew.

Mr Turk has denied the allegations of misusing Mrs Isbilen's money.

There are no suggestions of wrongdoing against the Duke or Duchess of York or their family.

'Brand ambassador'

This complex case before the High Court in London revolves around claims that 77-year-old Mrs Isbilen has been the victim of "systematic fraud".

She has accused Mr Turk of having "dishonestly misappropriated" about £38m of her assets.

Peters and Peters, the law firm representing Mrs Isbilen, have updated details of where they claim some of her money was directed by Mr Turk, clarifying a confusion over similarly-named businesses.

Court papers say it now "appears likely" that a payment, previously identified as £20,000, was to a business "connected with Sarah, Duchess of York".

A source close to the duchess said the £20,000 was for her advisory role with Alphabet Capital, the firm which had made the payment.

Alphabet Capital is claimed in court papers as being used by Mr Turk to make payments - but a source close to the duchess said she was unaware of any link with Mr Turk.

Court papers also show Alphabet Capital as the route for the duchess receiving £225,000.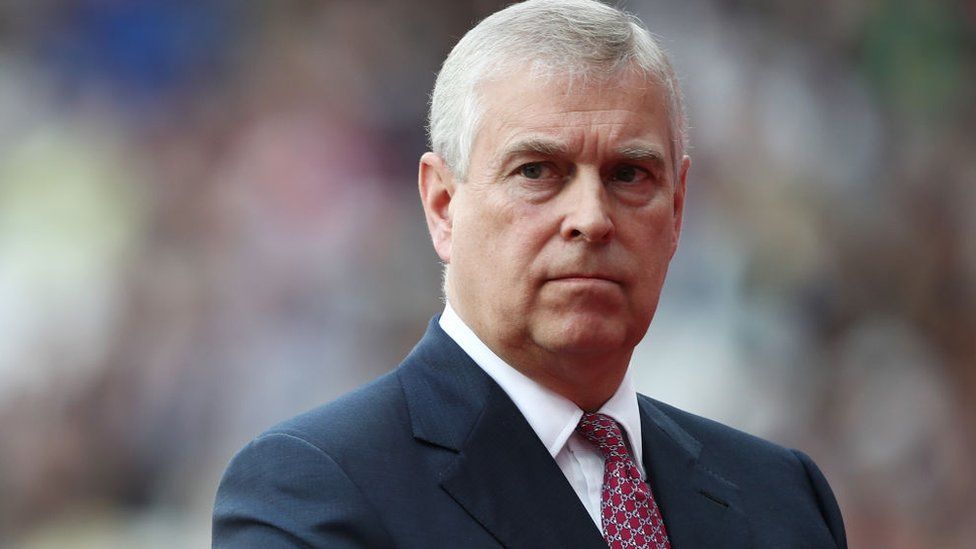 Prince Andrew has returned £750,000

It is understood the Duchess of York is not planning to repay the £225,000, because this was to cover her work as a brand ambassador for a US solar energy company.

The duchess is understood to have wanted to be paid in a single payment by the US firm, rather than in instalments - and Mr Turk stepped in to forward the full amount.

A spokesman for the Duchess of York said: "The duchess was completely unaware of the allegations that have since emerged against Mr Turk. She is naturally concerned by what has been alleged against him."

£750,000 paid back

Court documents also show claims of payments to her daughter Princess Eugenie, with about £15,000 referenced as a "birthday gift", and another payment of £10,000.

Prince Andrew is claimed to have received £350,000 through Alphabet Capital.

And he has repaid a separate payment of £750,000 given to him directly by Mrs Isbilen on 15 November 2019.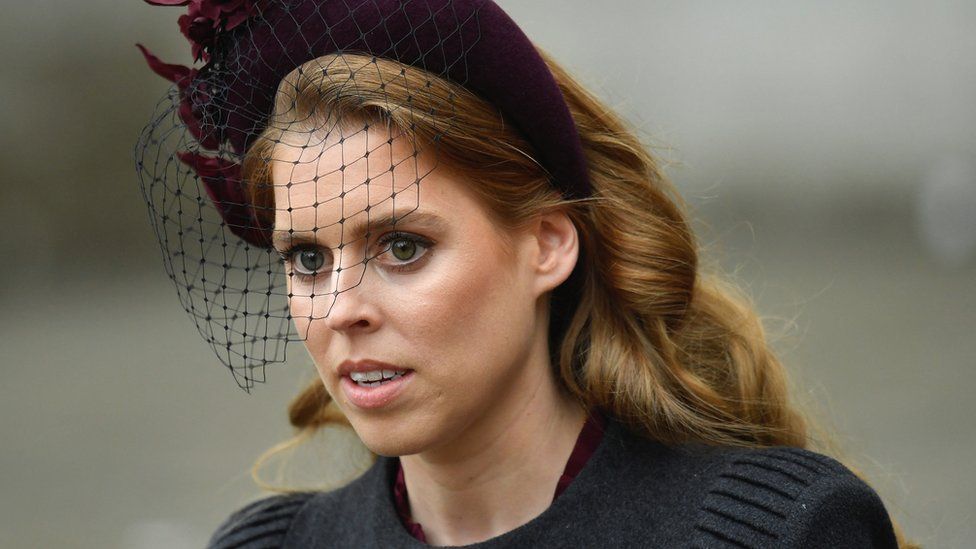 Princess Beatrice was named in the financial court case

Mrs Isbilen says she was misled into believing the £750,000 was for help with a passport. She also claims Mr Turk had explained the payment to her bank as a "wedding gift" for Princess Beatrice.

But Mr Turk says the money for Prince Andrew was paid by Mrs Isbilen "on her own initiative" and not under his direction.

Mrs Isbilen's lawyer Jonathan Tickner said Prince Andrew was contacted in March 2021 requesting an account of his dealings with Mr Turk.

"Prince Andrew declined to provide any such account but ...repaid Mrs Isbilen the sum of £750,000," said Mr Tickner.

Prince Andrew's representatives have declined to comment on the ongoing court case.

The week before the £750,000 was paid, Mr Turk's bank business, Heyman AI, had received an award at the Pitch at the Palace business event, headed by Prince Andrew, with Mr Turk and the prince appearing on stage at the awards.

The court papers report Mrs Isbilen's claim that Mr Turk also attended a charity event that week hosted by Prince Andrew at St James's Palace, at which Mr Turk "sought to promote his UK banking business".

But this prize-winning business also seems to have been funded by Mrs Isbilen, who says her assets were being used "without my knowledge or consent".

She claims millions were taken from her accounts and transferred via other companies, including an offshore firm linked to Mr Turk, to pay for Heyman AI.

But Mr Turk says Mrs Isbilen voluntarily offered to support his Heyman AI business, offering him a loan of £4m at 0% interest, although he says he convinced her to accept some interest.

The business went into liquidation and court papers note that "all of the money appears to have been spent".

Moving assets

Mrs Isbilen is from a wealthy Turkish business family, but when her politician husband was jailed she wanted help moving her assets out of Turkey.

The claim before the High Court is that Mr Turk misused his role as business adviser, with her lawyers saying she had a limited grasp of English and had entrusted "almost total control" of her finances to Mr Turk.

But Mr Turk rejects any claim of deceit, saying that "at every step" he acted in accordance with Mrs Isbilen's instructions.

He says she gave her approval to all the financial transactions and investments he carried out, which had been signed by her "confirming her instructions and authorisation".