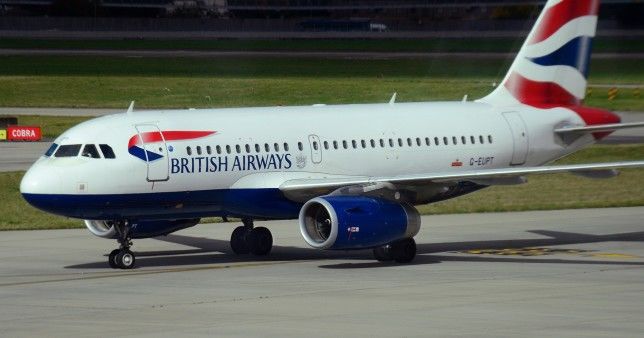 British Airways pilot called police on 'drunk' stewardess at 30,000ft
A British Airways pilot was forced to call the police on their own stewardess over fears she was drunk.
Officers boarded the jet, which had departed from Gran Canaria, in Spain, as soon as it landed at Gatwick airport.

To the shock of her colleagues, the 41-year-old failed a breathalyser test and was found with high levels of alcohol in her blood.

A source told the Sun: 'The pilot saw for himself that the crew member was in no fit state to work and engage with passengers.

'Her job is to maintain the safety of the aircraft and its passengers, and she was not able to do this.

'He radioed ahead calling for police to meet the ­aircraft. The probe has shocked everyone at the airline.'

The flight was locked down for almost an hour on arrival on Thursday afternoon while officers dealt with the incident, and the entire crew was asked to help with their inquiries.

They thought she may also have been under the influence of drugs but police did not confirm that.

The stewardess was arrested on suspicion of performing an aviation function when over the prescribed limit for alcohol.

She has since been bailed, pending further enquiries.

A spokesperson for British Airways said: 'We are supporting the police with their investigation.'

Metro.co.uk has contacted Sussex Police for further comment.