A new exhibition of self-portraits by Vincent van Gogh in London has received rave reviews from art critics.
The show was awarded five stars by The Times, The Guardian, The Telegraph, The Evening Standard and iNews.

Nineteen works feature in the show, 17 of which are self-portraits by the tortured 19th Century Dutch painter.

The Courtauld Gallery curator Dr Karen Serres said the collection was "the first to explore the full span of Van Gogh's self-portraiture".

The Guardian's Adrian Searle said it was "a magical and at times mysterious show" and "an exhibition of electrifying intimacy".

He wrote: "Toothless, bearded, haggard, injured, shaved, well fed, on the mend, jaunty, natty… this superb show cascades through the many faces of Van Gogh - and reveals the anguished brilliance that lay beneath."

He added: "It is filled with presences, absences, substitutions, and echoes of different kinds... It shows the artist at his most self-aware and at his most vulnerable. Every painting is both a kind of analysis and a rescue attempt."

Several critics noted how, despite almost all of the paintings in the show being self-portraits, the techniques and styles vary wildly.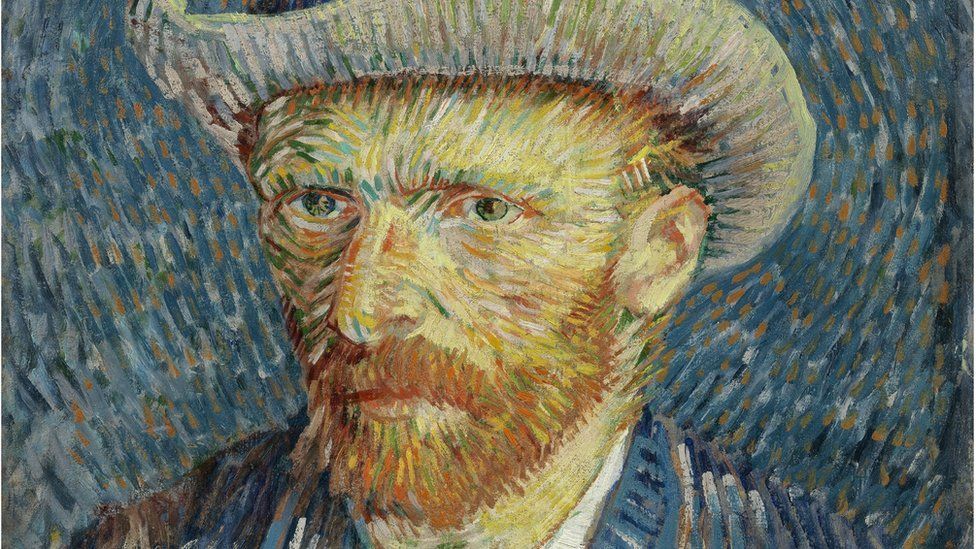 Van Gogh, who suffered from poor mental health, took his own life in July 1890

"The only constant is that he never smiles," noted The Telegraph's Alastair Sooke

"The show proposes a new argument. It's time, it suggests, to finish off the myth of Van Gogh the mad genius, involuntarily splurging 'raw emotions' onto the canvas; rather, each self-portrait was a complex product of conscious artistic decisions.

"He painted in between crises, staring into a mirror to fortify himself and start again... More than 130 years after his death, his gaze, in paint at least, still stabs your soul."

It is widely assumed today that the painter, who took his own life in July 1890, was suffering from mental health issues during his lifetime, which influenced his work.

Rachel Campbell-Johnston of The Times said Van Gogh "paints with a force and a frankness in the belief that his work would help him to get well".

She continued: "The Courtauld has pulled off a coup. Against the pale grey walls of two small, understated galleries blaze some of the most vividly evocative self-portraits art history can offer.

"It is the soul of the artist that you find burning within them. I defy you not to feel moved. The spirit of Van Gogh haunts this show."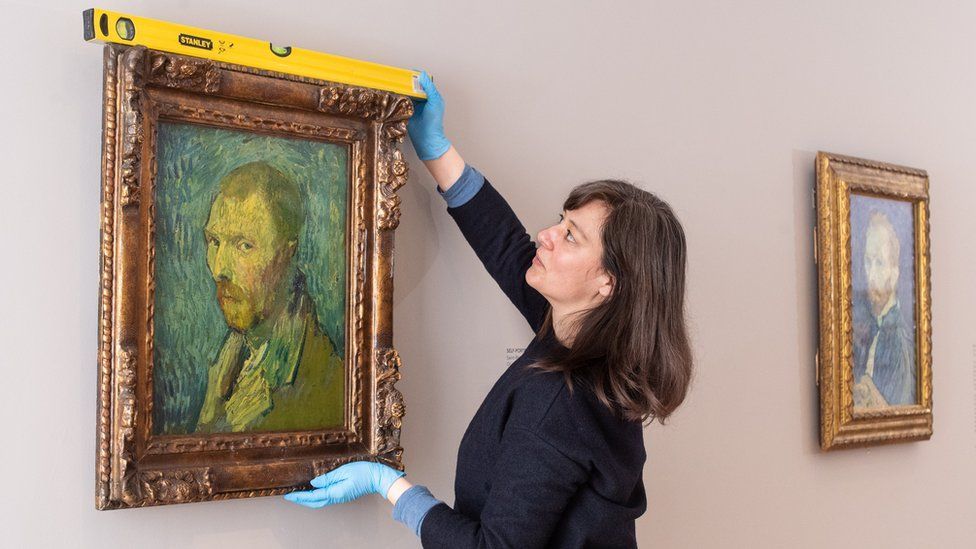 The Evening Standard's Ben Luke said the exhibition was "rigorous and thoughtful, with smart pairings and groupings".

"And it has a compelling argument: that we inevitably see the artist's paintings of himself through the prism of his mental health and suicide, but they should instead be seen as him pursuing a unique artistic language despite rather than because of his illness," he wrote.

"Yes, they were vehicles for expression, but it was a more rational pursuit rather than one governed only by torment."

The only critic from a major media outlet not to award the show five stars was Time Out's Eddy Frankel, who gave it four.

"He painted 35 known self-portraits, and a good chunk of them are on display in this neat little exhibition; some of them are masterpieces, some of them are total duds," Frankel wrote.

"Lots of these earlier pieces are tentative, unsure, questioning - some aren't even any good." He concluded: "What the impressionists did for light - exposed it, exalted it, wallowed in it - Van Gogh did for his own emotions. His story is tragic, but we're lucky he told it, and told it so beautifully."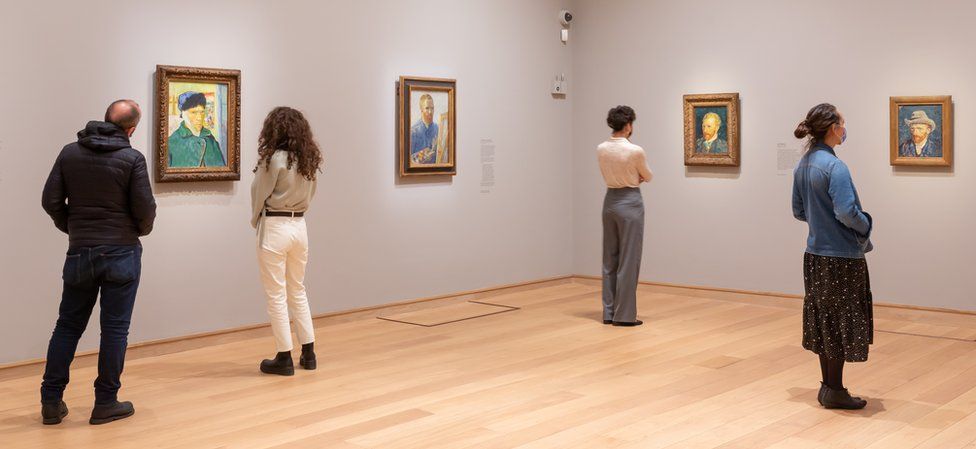 In her five-star review, Hettie Judah of iNews noted how self-portraits gave Van Gogh an opportunity to experiment.

"Often, Van Gogh used himself for convenience," she wrote. "He could experiment with ideas about how to construct a modern portrait free from the pressures that might have come with a commissioned work.

"He also played with his image as an artist: in some he is a cravat-wearing bohemian in his Paris garret, in others a working painter in a heavy blue smock. There are, too, flashes and clouds of introspection."

Van Gogh Self Portraits opens at The Courtauld Gallery on Thursday and runs until 8 May.