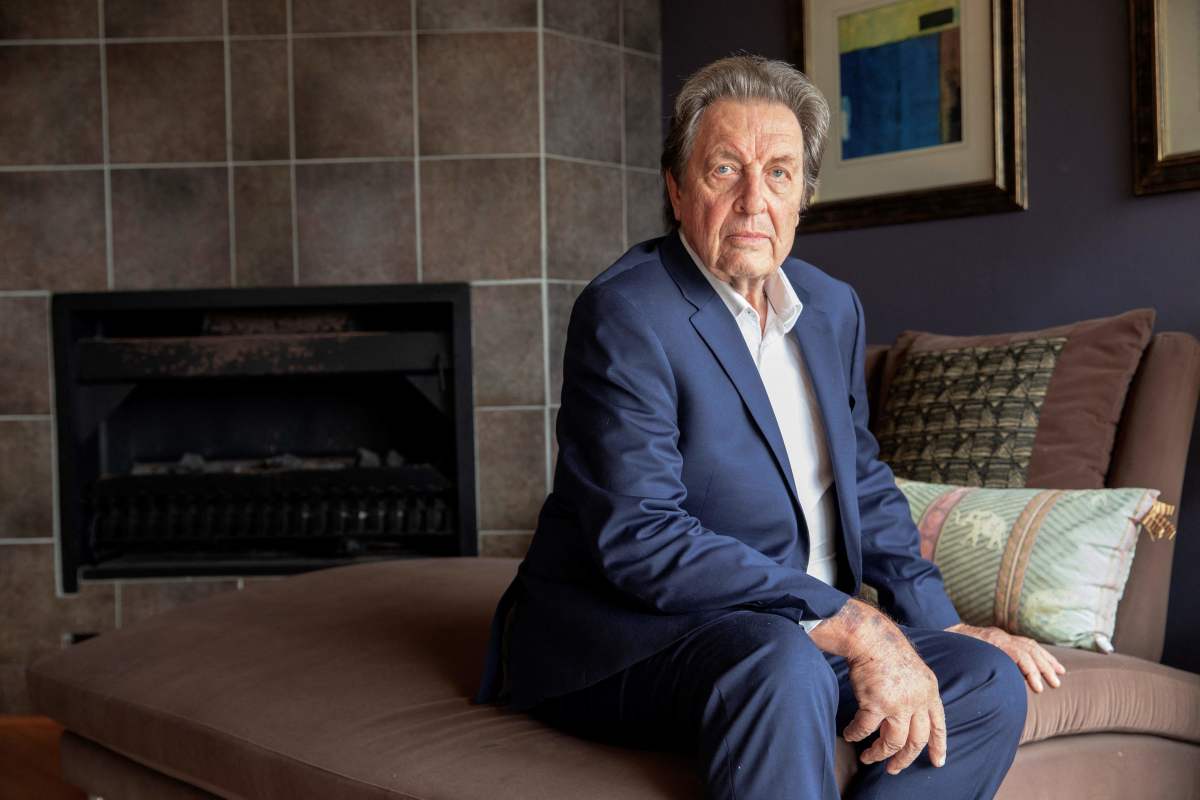 Elon Musk's Dad, 76, Confirms He Has 'Secret' Second Child With Stepdaughter
While Elon Musk has been getting plenty of attention after the reveal that he fathered twins late last year with Neuralink's Director of Operations and Special Projects Shivon Zilis, his father, Errol Musk has now revealed that he had a "secret" child of his own.
The elder Musk, who is an engineer, investor, and real-estate developer, married Elon's mother, Maye Musk, in 1970, and they had three children together–Elon, Kimbal Musk, and Tosca Musk.

Now, the 76-year-old is confirming that he had a second child three years ago with stepdaughter Jana Bezuidenhout, who is currently 35 years old (though some publications report her age as 34).

After having a son named Elliot "Rushi" Rush, who is currently five years old, with Bezuidenhout, Musk revealed to The Sun that they also share a younger daughter.

Speaking with the publication, Musk said that the child was "unplanned," adding, "I haven't checked her DNA. But she looks just like my other daughters...She looks exactly like Rushi and she behaves like him. So it's pretty obvious you know."

Musk then revealed that Bezuidenhout no longer lives with him and the last time she visited, "the kids were starting to get on my nerves."

As for why they split, Musk cited their over-40-year age difference, saying, "I realised she's two generations behind whereas her mother was one generation behind when I married her. So any man who marries a woman, even if you feel very sprightly, it's going to be nice for a while. But there's a big gap… And that gap is going to show itself."

Musk married Bezuidenhout's mother, Heide Bezuidenhout, shortly after his divorce from Maye in 1979. Heide already had two children, including Jana, from a previous relationship. Musk raised her as his stepdaughter from the time she was around four years old. He also welcomed two more children with her mother before they eventually divorced.

Musk's other children didn't react too kindly to the news that he had a relationship with Bezuidenhout, with Musk commenting that "they still don't like it. They still feel a bit creepy about it, because she's their sister."

As for whether or not he'd have more kids, Musk told The Sun: "The only thing we are on Earth for is to reproduce. If I could have another child I would. I can't see any reason not to."

In fact, he might have other children out there that he doesn't know about, saying in the recent interview, "There was a period in Johannesburg in the eighties that I was going out with [a] different woman every night. I had plenty of dates."

He continued, "So it's quite conceivable that one of them could actually come back and say, this is your child. It's possible."

As of right now, the older Musk has seven confirmed children, but he's not that far behind his son Elon's nine. The Space X billionaire previously explained that he is "doing his best" to help the "underpopulation crisis."