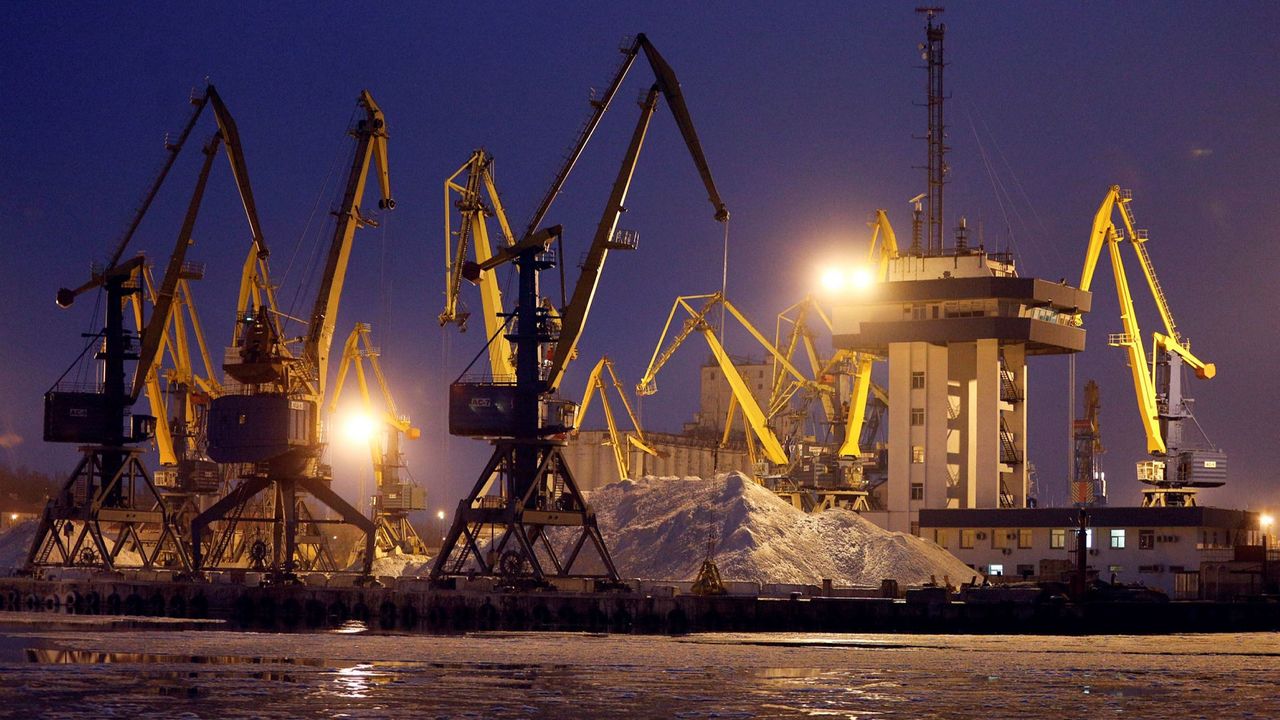 EU paid Russia $16 billion for fossil fuels since the start of Ukraine war
Since the beginning of the Russian invasion of Ukraine, the European Union has paid over $16 billion (€15 billion) to Moscow for fossil fuel imports.
More than $5 million was paid for oil imports, around $9.5 million spent on gas, and over $385 million went to coal imports.

The data has been shared by the Centre for Research on Energy and Clean Air (CREA), an independent research organization, currently tracking how much money is still flowing from the EU's finances into the Kremlin's pockets.

To estimate the volume of fossil fuel shipments from Russia to Europe, CREA looked at the aggregate cargo capacity of ships leaving Russian ports towards EU ports, and combined that with data on reported import volume and prices (based on average value and historic prices).

"As you can see from the breakdown, gas is still the number one (import), then comes oil and then comes coal," said Lauri Myllvirta, Lead Analyst, CREA. "For both oil and coal, the shipments have fallen after the outbreak of the war [but] gas has actually increased."

Europe's dependence on Russia to keep its economy running and its homes warm has been harshly criticized since Russian troops started building up at the border of Ukraine before the start of the full-scale invasion of February 24.

According to the latest data available from the European Commission, in 2019 Europe relied on Russia for 41.1 percent of its gas imports, 46.7 percent of its solid fuels imports, and 26.9 percent of its crude oil imports.

Last year, when the first signs of tension at the Ukraine-Russia border were emerging, the EU imported 155 billion cubic meters of natural gas from Russia, almost half of its total gas imports, according to the International Energy Agency.

This dependency on Russia has not only given Vladimir Putin dangerous leverage over Europe, but also allowed the Kremlin to finance its campaign in Ukraine, as many have denounced. It is estimated that half of the Russian budget comes from fossil fuel exports.

Before the war, the EU was thought to be paying over $1.1 billion a day into this budget, thanks to its energy imports.

The EU has recently announced a plan to scale back its dependence on Russian fossil fuel imports while at the same time supporting its own Green Deal.

On March 8, the European Commission presented a proposal to cut its gas imports from Russia by two thirds before the end of 2022 on the way to become completely independent from Russian fossil fuels "well before" 2030.

"We simply cannot rely on a supplier who explicitly threatens us," said EU Commission President Ursula von der Leyen. "We need to act now to mitigate the impact of rising energy prices, diversify our gas supply for next winter, and accelerate the clean energy transition."

The way to achieve this ambitious goal, according to the EU plan, is to ensure gas supply security through diversifying its sources and speed up the roll-out of renewable energies to replace fossil fuels.

The EU proposal doesn't say much about how to decrease its reliance on Russian oil and coal, but a more detailed proposal is expected to follow up in May.

It's unlikely that the EU will be able to implement its plan this year.

European countries have been so far reluctant to give up Russian fossil fuels completely, fearing disastrous economic consequences, the severity of which Europeans are already getting a taste of with gas prices surging and roaring inflation.

According to the data collected by CREA, European money is still funding Putin's troops, tanks and private jets devastating Ukraine.

"What we have here, it's that the EU has put in place an ambitious plan to reduce and eliminate imports over the next years," said Myllvirta. "But in the immediate short term, their imports haven't been affected by these plans, and because of the high prices (of gas) the flow of money has in fact increased."

CREA is calling for an embargo on oil imports, which they see as the most realistic change to implement right now. "All European countries and the other OECD countries have strategic oil reserves, which correspond to 90 days of consumption," Myllvirta said.

"And since less than a quarter of Europe's oil comes from Russia, that means that we could in principle cover up for the oil imports for a full year."

Stopping gas imports from Russia right now, between the bloc's structural dependence on Russian supplies and gas storage level being so low, would be much harder for Europe, Myllvirta added.