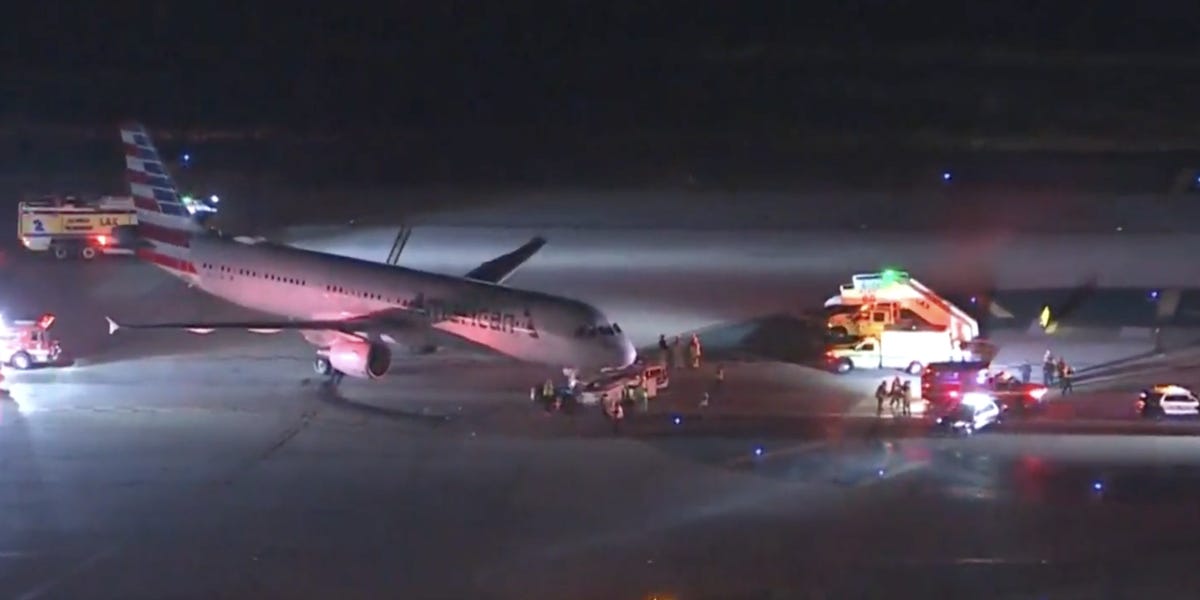 Five people injured after an American Airlines plane crashed into a passenger shuttle bus at LAX
Officials are currently investigating the incident, which occurred Friday night on a taxiway at Los Angeles International Airport.
A shuttle bus carrying passengers was hit by an American Airlines plane on a taxiway at Los Angeles International Airport Friday night.

Airport officials confirmed in a statement that the collision occurred as the Airbus A321, which only carried one employee, was being towed from a gate to a parking lot. While in transit, the plane swiped the bus, injuring five passengers.

"A jet being towed tonight from a gate to a parking area made contact with a shuttle bus, resulting in injuries to about 5 people," LAX wrote in a tweet from its official Twitter account. "We thank our partners @LAFD for quickly responding and treating passengers from the bus. Other LAX operations remain normal."

All five individuals were treated by paramedics, and four were transported to local hospitals, local news outlets reported. Although the windshield of the shuttle bus received extensive damage in the reported "slow-speed collision," the bus driver and two passengers were transported in fair condition, per ABC7.

Some frequent LAX travelers weren't shocked to learn of the collision, with some taking to Twitter to express their own fears of this happening to them.

"The concept of shuttling passengers to that satellite terminal via bus — driving behind jets with engines firing, having to stop while actual jets pass in front of the bus — is nuts," one Twitter user wrote. "I'm fearful every time I must travel from that terminal. I'm surprised it didn't happened sooner."

According to its official site, LAX offers free shuttle buses that transport passengers between terminals at the airport.

As of Saturday morning, the cause of the crash has yet to be determined and remains under investigation, KTLA5 reported. Services at LAX were not interrupted as a result of the collision.