It's rare that the worlds of fashion and technology mesh together, but that's exactly what Gucci has just done.

The high fashion Italian brand has partnered with ŌURA to create a ring that not only looks super chic but it also monitors your health, giving you insight into your daily activity levels, heart rate and daily guidance. Pretty cool right?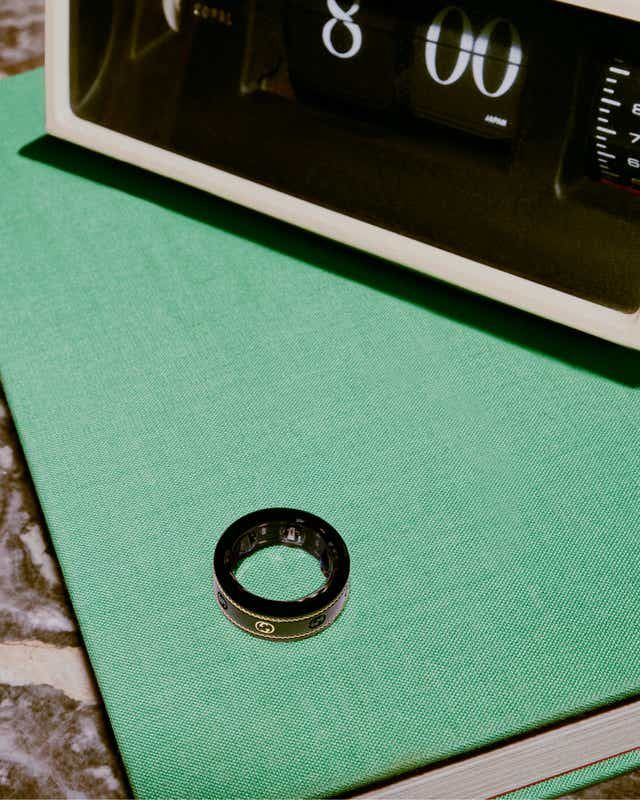 The black and gold ring is understated and elegant. Crafted from black titanium and weighing just four grams this is no bulky fitbit or apple watch. The minimal black band is framed with 18 kt yellow gold torchon detailing and embossed with the iconic interlocking Gucci G's.

But this ring is a lot more than just a pretty face, it comes equipped with ŌURA's latest Generation 3 technology, which includes research-grade sensors tracking body signals and vitals. The idea behind the design is to enable individuals to take better ownership over their personal health and wellbeing by tracking their heart rate, temperature, sleep activity and respiratory rate to reveal the effects of stress or illness.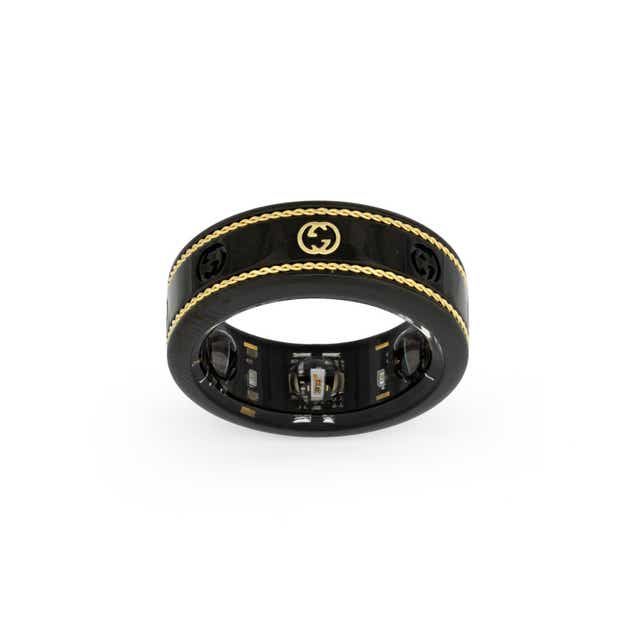 The super clever sensors located on the inside of the ring's band measure heart rate from the arteries in the fingers, meaning the Gucci ring captures a much stronger signal than wrist-based watch alternatives. It also tracks sleep by monitoring the body's vital signs to see when we are awake, asleep or in REM deep sleep.
Users can access all their data on the ŌURA App, which analyses individual's health metrics and offers personalised tips on how to optimise our health, fitness and make the most of each day.