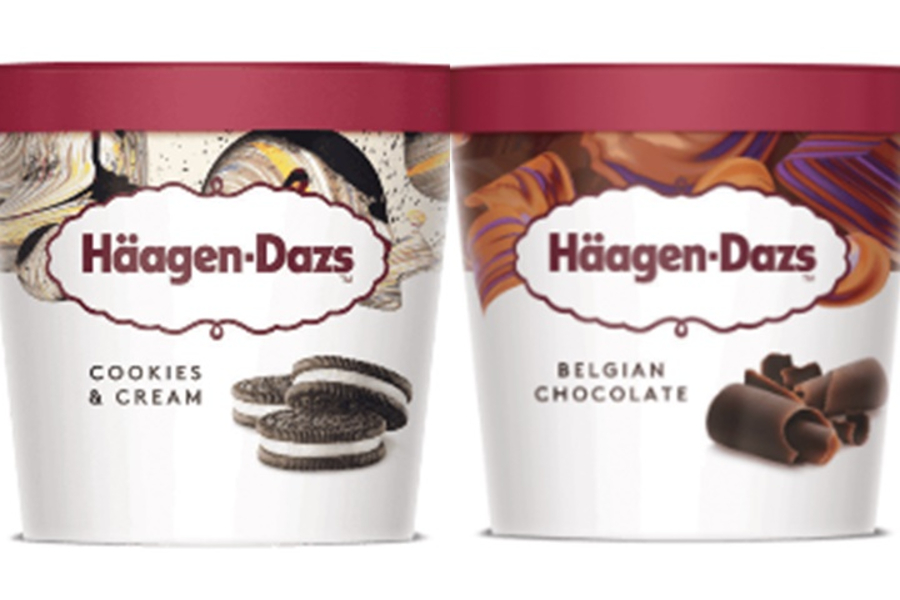 Haagen-Dazs ice cream recalls again over pesticide concerns
Two kinds of Haagen-Dazs ice cream products have stopped sales and been removed from shelves after the Centre for Food Safety (CFS) found they contained trace amounts of a carcinogenic pesticide.
The news came after several vanilla ice cream products from the company were recalled for the same reason.

The center said it halted sales of the 9.46-liter (best-before dates: June 13, 2023) and 100-milliliter sizes (best-before dates: May 20 and May 21; June 8 and June 9, 2023) of the Belgian chocolate ice cream.

Sales of five products with the cookies & cream flavor (80 milliliters, 3 x 80 milliliters, 100 milliliters, 473 milliliters and 9.46 liters) were also halted. All were made in France and imported by General Mills Hong Kong.

CFS urged the public not to consume the affected products if they had bought any. "The CFS received a notification from the Rapid Alert System for Food and Feed (RASFF) of the European Commission that the above-mentioned products may be contaminated with a pesticide, ethylene oxide, which is not authorized by the EU," the spokesman said.

CFS also urged the importer to initiate a recall of the affected batches and that it will continue to follow up and take appropriate action. Traders should immediately stop selling the products concerned.

The European Union banned the use of ethylene oxide in the food industry as it is "carcinogenic, mutagenic and reprotoxic."

Ethylene oxide has been classified as group one by the International Agency for Research on Cancer, meaning the chemical is carcinogenic to humans. Exposure can cause headaches, nausea, diarrhea, difficulty breathing and other problems, while long-term exposure can cause cancer in humans.