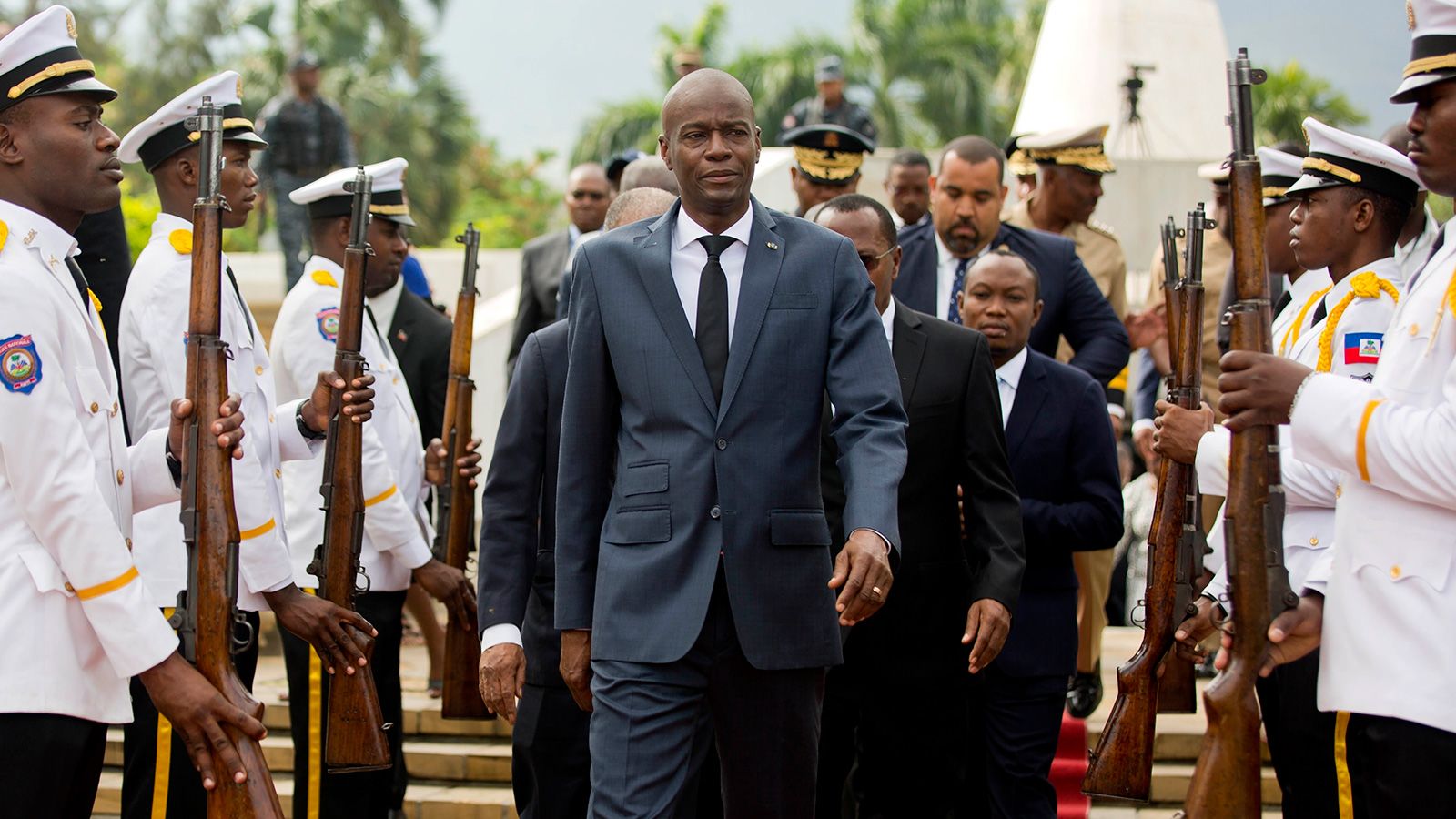 Haiti's president is assassinated in his home
President Jovenel Moïse of Haiti was assassinated in an attack in the early hours of Wednesday at his home on the outskirts of the capital, Port-au-Prince. A group of unidentified individuals attacked Moise's home at around 1 a.m. and fatally wounded the head of state. Haiti's first lady was shot and is receiving treatment.
Mr. Moïse's wife, Martine Moïse, was also shot in the attack, Prime Minister Claude Joseph said in a statement. Her condition was not immediately clear.

"A group of unidentified individuals, some of them speaking Spanish, attacked the private residence of the president of the republic and thus fatally wounded the head of state," the prime minister said.

Mr. Joseph said in a telephone interview that he was the one running the country at the moment.

He said that the president had been "cowardly assassinated," but that the murderers "cannot assassinate his ideas."

He called on the country to "stay calm" and said he would address the nation on Wednesday. He said the country's security situation was under the control of the police and the army.

But international observers warned that the situation could quickly spiral out of control.

Didier le Bret, the former French ambassador to Haiti, told France 24 that an already volatile political situation was volatile. A new prime minister, Ariel Henry, was scheduled to be sworn into office on Wednesday. Because that had not happened, it was not clear who was running the country, he said.

"It is a big question mark," he said, warning that the situation could lead to wider violence.

The news rocked the impoverished Caribbean island nation 675 miles southeast of Miami. Haiti has a long history of dictatorships and coups, and democracy has never fully taken root.

In recent months, the streets of Haiti have become clogged with angry protests demanding the removal of Mr. Moïse. He had clung to power, ruling by decree for more than a year, with many — including constitutional scholars and legal experts — believing that his term had expired.

Since a devastating earthquake 11 years ago, the country has not rebuilt, and many say it is worse off, despite billions of dollars of reconstruction aid. Armed gangs control the streets and have taken to kidnapping even schoolchildren and church pastors in the middle of their services. Poverty and hunger are on the rise, and the government has been accused of enriching itself while not providing even the most basic services.