With films like Do Revenge and Bodies Bodies Bodies, screen representations of Gen Z are on the rise. But visibility doesn't equate to authenticity, writes Emily Maskell.
Everyone has their thoughts on Generation Z – known colloquially as zoomers and Gen Z for short, the cohort born in the mid- to late-1990s to the early 2010s – the generation that was raised online and that uses social media as its diary and scrapbook. They are regarded as tech-addicted and device-dependent, having come of age in an era of screens that encourages us to "Be Real" and share everything, with everyone, all of the time. Hollywood now seems on a mission to grapple with the Gen Z zeitgeist, and to capture our ever-evolving online literacy and virtual social culture.
Defining the category of a "Gen Z film" remains elusive – the recent spate of releases offers a genre in its infancy as a malleable entity. So far, in the race to create the Gen Z-defining film, the canon sees predominantly twenty-something women concerned with self-identification, social media literacy, and performativity in search of their authentic self.

Hollywood's most recent addition to the Gen Z cinematic universe is Netflix's black comedy Do Revenge. Writer-director Jennifer Kaytin Robinson offers a Gen Z incarnation of Mean Girls with a dark teen drama set in the social scene of a Miami private school. The revenge-seeking tale plays out in a sea of mint and lavender-shaded school-uniform berets and blazers. The soft aesthetic clashes with a narrative edginess, as sex tapes are leaked and revengeful schemes are concocted, emphasising a distinction between the lived and the presented.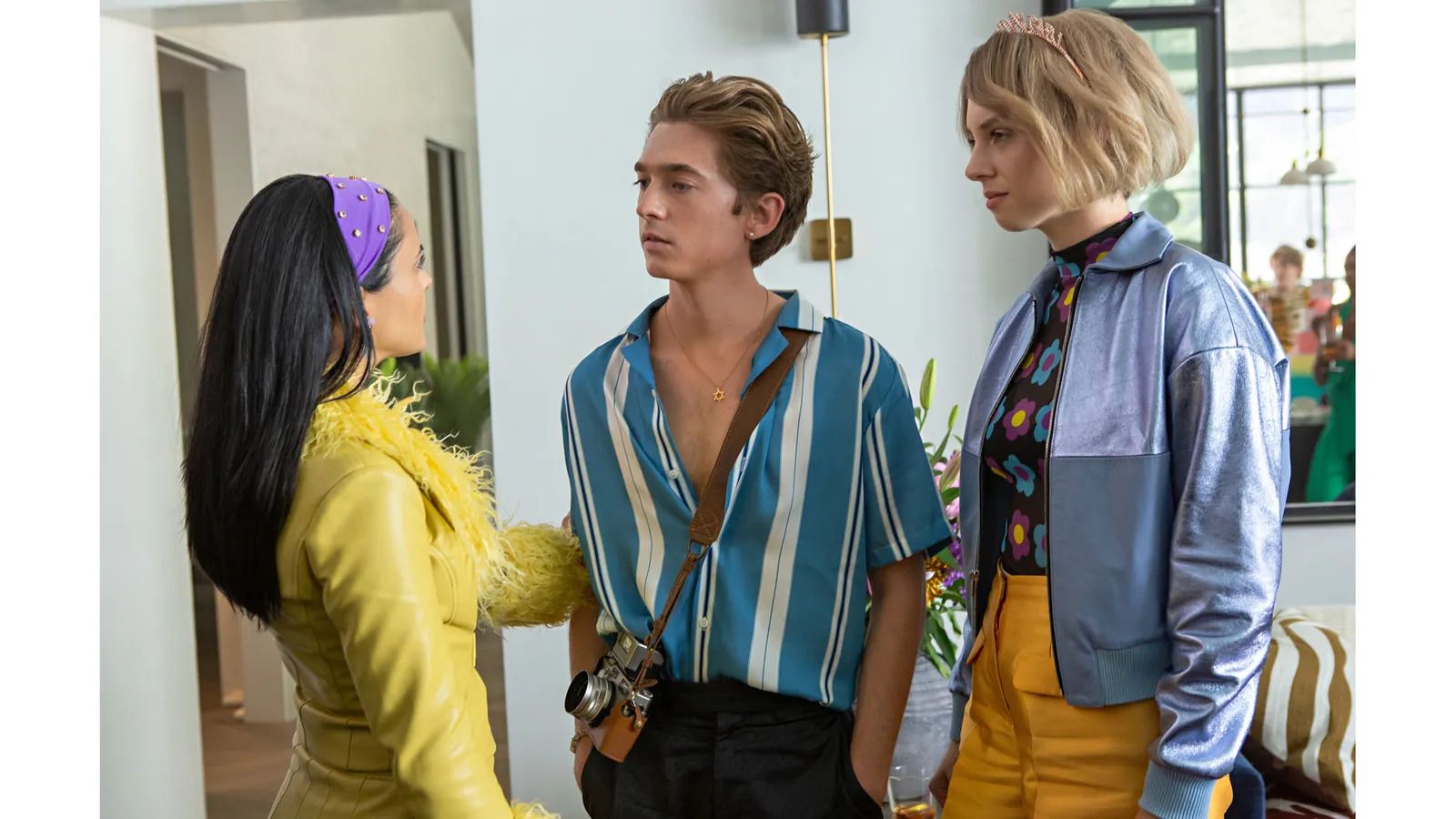 Camila Mendes and Maya Hawke star in Do Revenge as two high-school students who become friends after their lives are upended

Do Revenge examines the volatile social dynamics of Gen Z after Drea (Camila Mendes) falls from the heights of the school's popular elite. Eleanor (Maya Hawke), meanwhile, is the new kid at school, an introverted lesbian who is seeking revenge for a homophobic lie that plagued her youth. The film plays out with a tart self-awareness indicative of the "Gen Z movie", as both young women participate in a takedown of male privilege, most memorably Drea's ex's campaign for a "Cis Hetero Men Championing Female-Identifying Students League". However, in trying to handle teenage disaffection, Do Revenge ends up appearing inauthentic as the texture of youth is glazed with a glossy varnish.


Media centred on our generation tends to miss the mark because the people making [the films] end up getting caught up in the idea of what Gen Z behaviour is like, as opposed to what the reality is – Jihane Bousfiha

In practice, Do Revenge is so eager to solve the pathology of the youth, trying to capture the zeitgeist in a cinematic time capsule, it fails to truly subvert the Gen Z stereotypes it tacks on to its characters. While the film's feminist approach and lesbian characters can be celebrated, the nuances of teenage life aren't explored – Eleanor's painful isolation is painted as mysterious and Drea's position as a victim of revenge porn is reduced to a plot point. Teenagehood feels rudimentary and observed rather than lived-in. As culture writer Jihane Bousfiha tells BBC Culture: "The majority of media centred on our generation tends to miss the mark because the people making [the films] end up getting caught up in the idea of what Gen Z behaviour is like, as opposed to what the reality is." While Do Revenge is self-aware about Gen Z, it still has a sanitised perspective on today's youth – a viewpoint that is preoccupied with their apparent desire for popularity, and which has a tunnel-vision focus on cancel culture.

If Do Revenge is the Gen Z Mean Girls, Bodies Bodies Bodies is this generation's Heathers. Halina Reijn's A24 slasher-comedy follows a group of wealthy twenty-somethings who reunite for a weekend getaway. A storm plunges the house into darkness, the first corpse is found, and a whodunnit begins that sees the friends turn on each other in a satire on class and privilege. Influenced by the language of social media progressiveness, characters are regularly engrossed in arguments about identity politics. It's one of the defining features of this new canon of films, as Xuanlin Tham, film programmer and critic, tells BBC Culture: "Identity and sexuality aren't treated so much as destinations any more, but indefinable, constantly ongoing processes."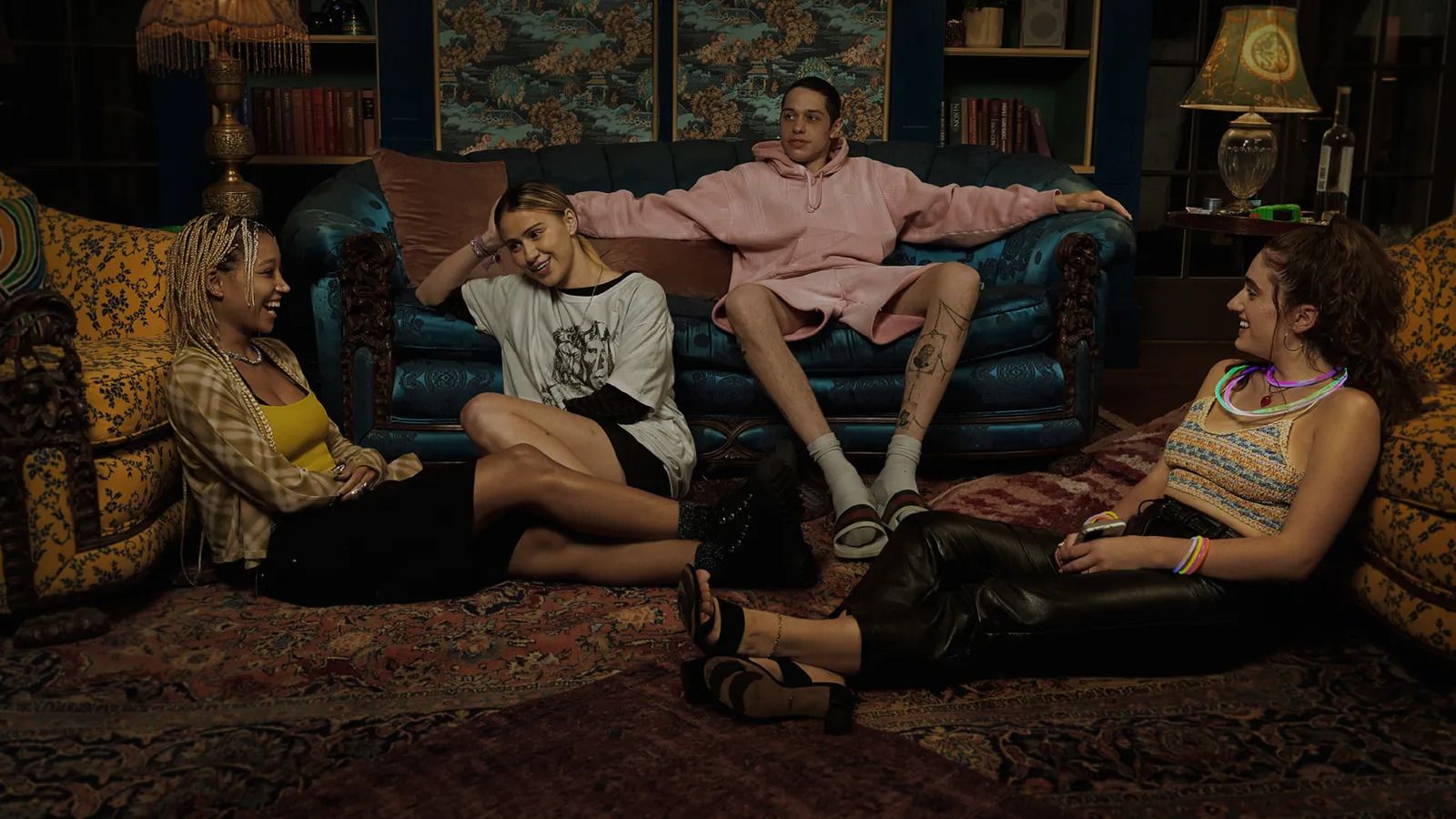 In Bodies Bodies Bodies, a 'hurricane party' at a mansion turns deadly after a group play a 'murder in the dark' game

Bodies Bodies Bodies attempts a precarious balance between empathy and mockery, more often leaning towards the latter in widely generalised observations of a plugged-in generation where buzzwords like "gaslighting", "triggering" and "unhinged" are reeled off for laughs. The film gestures to Gen Z interactions but fails to unpack the full extent of a hyperconnected climate. Early on, there's a celebratory popping of Champagne, followed by Alice (Rachel Sennott)'s exclamation: "That was so sick! I can't believe I didn't video that." Alice might be the closest to a stereotypical Gen Z archetype that has emerged on screen so far – an oblivious, entitled, self-absorbed podcaster – yet there is little done to delve deeper into this mindset.


Living online

In another new film capturing Gen Z's relationship with social media, Quinn Shephard's 2022 black comedy Not Okay takes the topic of performative activism to new heights as Danni (Zoey Deutch), a young woman craving the influencer lifestyle, gets wrapped up in a lie about being a survivor of a terrorist attack. As Bousfiha says: "[Gen Z] films tend to be highly stylised, with catchy, memeable lines tailor-made for going viral." Subsequently, they age like milk, and Not Okay is a prime example. In scenes of Danni coming to terms with the fact that there are people behind trending hashtags, the film is neither realistic enough to be a portrait of Gen Z nor sharp enough to be a satire. Culture writer Iana Murray shares Bousfiha's sentiment that Not Okay manages to be "almost outdated at a time when photo dumps and authenticity are what's in, and 'relatable' stars like Emma Chamberlain are the It Girls of the moment. But if [Not Okay] had been released, say, one or two years ago, perhaps that would have felt more true to life."

A common theme in these films is the decentralisation of Hollywood's white male hero, another Gen Z cinematic recalibration; women of colour are in substantial leading roles, and taking on a larger part of the stories. Hollywood's investment in Gen Z sees a space being carved out for today's diverse youth in a world that seems unprepared to embrace them. "A glimpse at their racially and ethnically diverse casts tells us as much… [they] function as the perfect match to their darkly satirical takes on contemporary reflections on sexuality, celebrity and violence," says Dr Christopher Holliday, lecturer in Liberal Arts and Visual Cultures Education at King's College, London. However, he adds: "The desire for certain marginalised identities to be 'made visible' is an imperative that can wrongly equate visibility with progress, which in turn raises questions about the burden of an individual to represent the collective and, as a result, who can – and should – hold the power to speak for a particular identity or social group."

As Dr Holliday references, the voices crafting these stories is also a topic of contention; the age gap between the creators and their Gen Z characters means there is an immediate lived-in disparity. Not part of this generation himself, Sam Levinson has created the closest thing to a Gen Z defining project: Euphoria. The teen drama's melodramatic treatment of highschoolers follows 17-year-old Rue (Zendaya) navigating love and addiction, and embodies the Gen Z aesthetic, which Tham notes is "the prevalent visual cues of neon, bright colours, dancefloors and dark nights". The show's Instagram-worthy, highly stylised look – imbued with dark depths beneath the surface – plays into the instability and chaotic narrative nature of Gen Z media.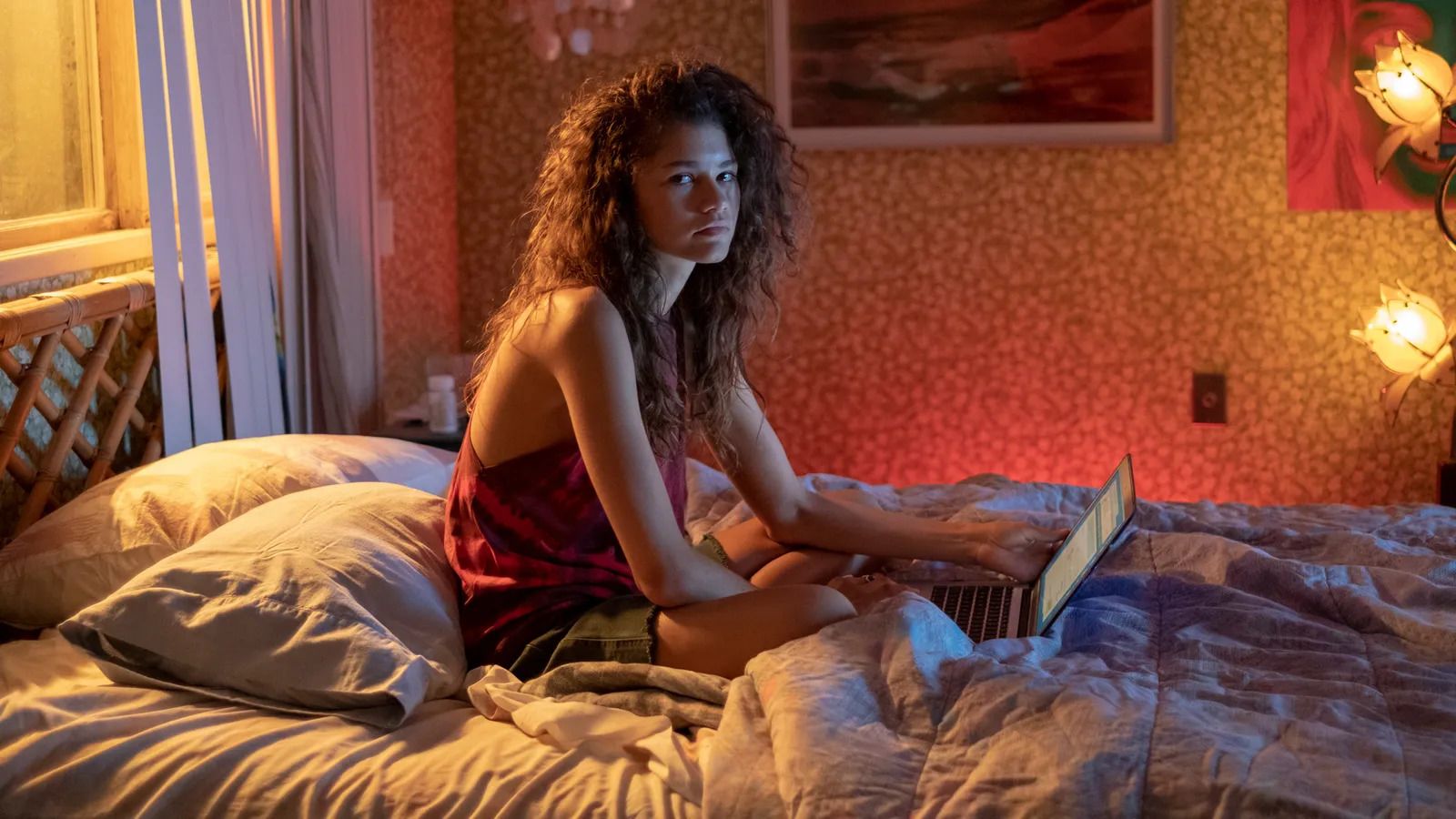 Euphoria – which premiered in 2019 – has garnered controversy for its nudity and sexual content

Following Euphoria's success as HBO's second most-watched series in 18 years, after Game of Thrones (as reported by Variety), Levinson's next project, The Idol, follows suit with a darkly neon visual style as the backdrop to a self-help modern-day cult leader's relationship with an up-and-coming pop idol. From the trailer, The Idol's visuals and narrative are, like Euphoria, emblematic of the Gen Z genre, with neon-lit party scenes, frivolous attitudes and an investigation of modern fame.


Gen Z's status as digital natives moving effortlessly between the real and the virtual is shaping the mediascape – Christopher Holliday

It's not only through representation that Gen Z is causing a shake-up. As Dr Holliday explains: "If Gen Z is regularly understood as the most resilient in navigating change, and for being radically inclusive, then it stands to reason their status as digital natives moving effortlessly between the real and the virtual is shaping the mediascape." The mobility of film and TV across streaming platforms creates on-demand access for a generation already located online. This is reflected in audience data: Gen Z is welcoming the option of on-demand viewing platforms, with more than nine out of 10 US Gen-Zers subscribed to at least one service. An Ofcom report echoes this generational difference in the UK, with 59% of 55 to 64-year-olds and 76% of those aged 65+ still turning to TV channels first, while 16 to 24-year-olds' consumption of broadcast TV has fallen two-thirds in the past 10 years.

Hollywood's investment in Gen Z is undoubtedly an attempt to capture the attention of a new generation demanding representation and shifting its loyalties. However, mainstream TV and cinema seem to be chasing visibility at the expense of authenticity. Time will tell if Gen Z filmmakers and creators can offer a remedy.