Financial Secretary Paul Chan says funding arrangements for transforming city's border area with mainland China should be creative, tailor-made for each stage of development.
Individual Hong Kong investors may be allowed to take a financial stake in the city's ambitious new plan to transform its sleepy border area with mainland China into a Silicon Valley-style tech hub, the financial secretary has said.

Paul Chan Mo-po unveiled elements of the Northern Metropolis development's financing model – along with his assessment of Hong Kong's future amid ongoing US-China tensions– during an interview for the October 13-14 China Institute Executive Summit 2021.

First proposed by Chief Executive Carrie Lam Cheng Yuet-ngor in her yearly policy address last week, the Northern Metropolis is intended to serve as a strategic growth engine, ease housing shortages and integrate the city into the Greater Bay Area, Beijing's scheme to turn Hong Kong, Macau and nine Guangdong cities into an economic powerhouse.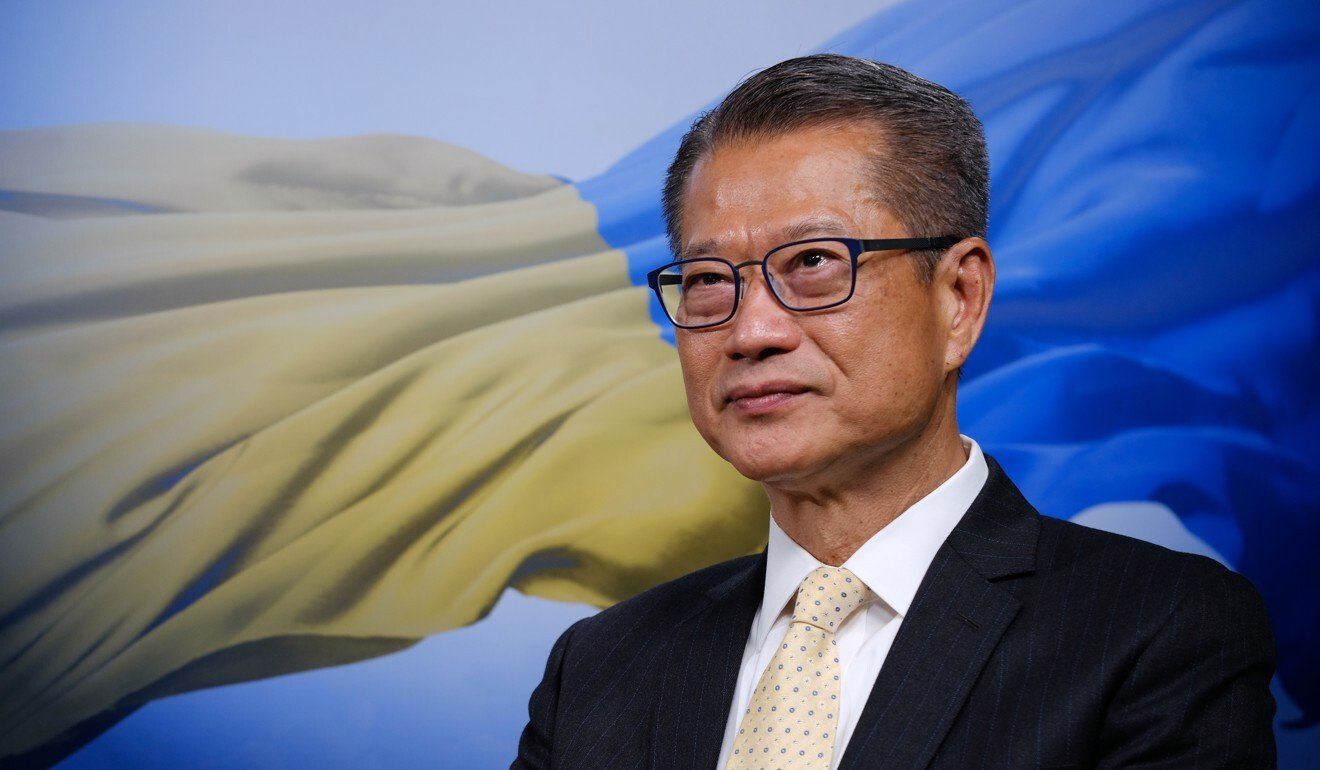 Financial Secretary Paul Chan.

"We need to do it by phases and have to be creative in terms of coming up with a package of financing arrangements," Chan told the Post, a strategic partner in the event, this year dubbed "The View From China".

"For certain activities that could involve public-private partnership, whether we should issue green bonds … apart from institutions, perhaps we may involve retail investors so Hong Kong people can own this particular vision and benefit from it."

Chan predicted that financing packages would be tailor-made for each stage of the project's development.

To be built up over the next two decades, the planned Northern Metropolis spans an area of 300 sq km, including seven land-based boundary control points, existing towns in Tin Shui Wai, Yuen Long, Fanling and Sheung Shui and their neighbouring rural areas, and six new development areas now in the planning or construction stage.

The development will eventually be home to 2.5 million people, or about a third of Hong Kong's existing population, and is forecast to generate 650,000 jobs, of which nearly a quarter will be related to innovation and technology.

The government has pledged to conserve about 2,000 hectares (4,942 acres) of ecologically sensitive sites such as wetlands despite the massive changes.

The Northern Metropolis has been heralded as an attempt to create a second centre of power away from Hong Kong Island in the south, with the chief executive calling the new development the city's "most important area", as it was intended to facilitate greater integration with plans on the mainland.

"The southern part of Hong Kong is financial services, while the north of Hong Kong will be innovation and technology," Chan said. "This is not just for industry development; it also releases land to provide housing and other facilities for Hong Kong people."

He explained that the new development's placement would allow Hong Kong's IT industry to tap into the vibrant ecosystem just across the border.

"Working with the mainland in IT development is important, because it has developed clusters of commercial innovation in [Guangdong province's] Dongguan and a robust consumer market," he said.

He added that railways would be the transport backbone that wove the two sides together.

Chan separately shed some light on the report he released earlier this month detailing the damage inflicted on the city's business environment and investment prospects by the anti-government protests of 2019, for which he held the US responsible.

Accusing Washington of using the city as a pawn to suppress China by inciting and supporting the protests, he said he expected Sino-US tensions to last through at least the next decade.

"There may be high times and low times, but the competitive situation will not go away," he said.

"Hong Kong will face consequences, including more volatility in the financial market. We will have to be very careful in maintaining the market's financial stability, in devising contingency plans so we are well-prepared for different scenarios."