Kendall Jenner quickly rose through the ranks of the modeling world, and is now earning millions for her work.
Kendall Jenner first earned the title of the "world's highest paid supermodel" in 2018 when Forbes released an article asserting that she had raked in $22.5 million that year. The news had far-reaching impact in the realms of modeling, influencing, and all manners of social media content.

The modeling industry used to be ruled by those who had "worked their way up the ladder," or were perceived to have done so. In came the next generation, dubbed "instamodels" for their enormous social media followings, led by Jenner herself. The young model has had a career marked by tremendous achievements and a large dose of controversy. Undoubtedly though, her reign signals a move towards influencers as marketers, and away from traditional, full-time models.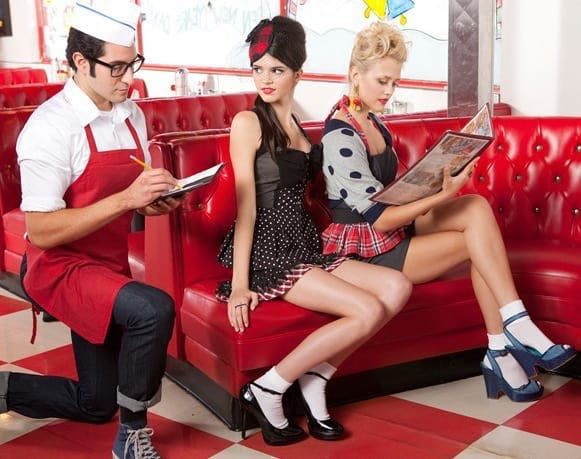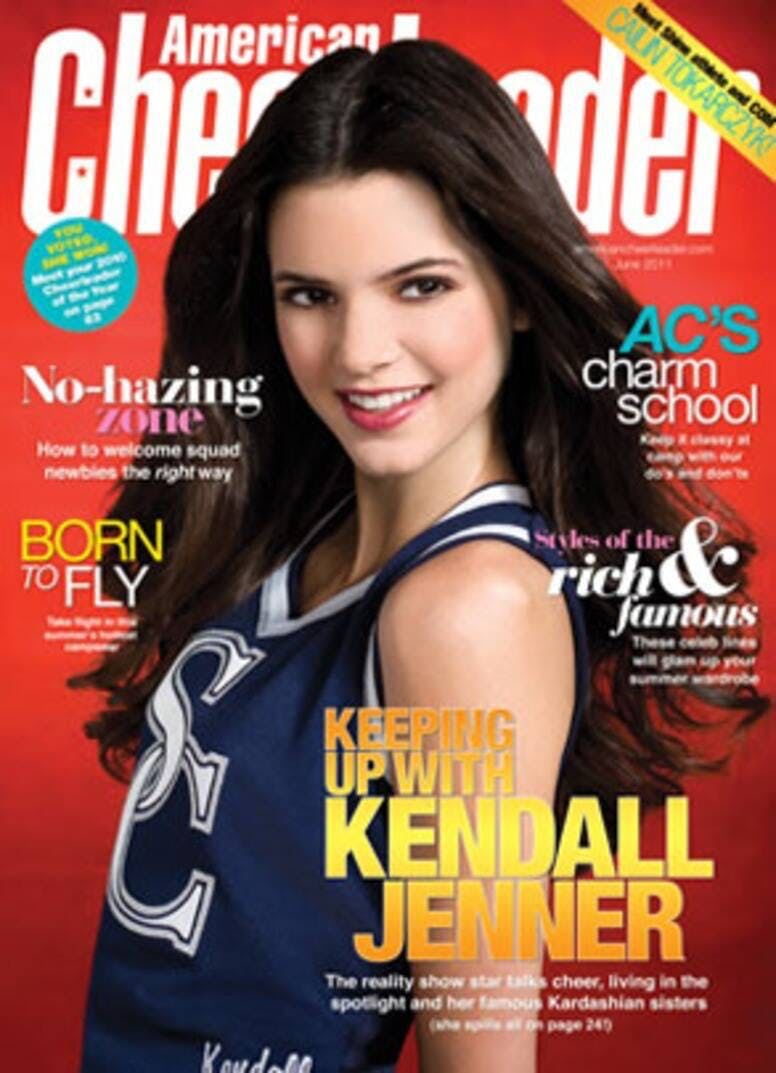 American Cheerleader/Forever 21

Jenner's interest in modeling first reached national attention when she was only 14, when her mother, Kris Jenner, helped her get signed to Wilhelmina Models in 2009. Jenner quickly booked her first gig modeling for Forever 21, and had her first cover shoot with American Cheerleader magazine in 2012.

By 2013, Jenner was ready to shift into high fashion. The model shot images for Miss Vogue Australia, covered Harper's Bazaar Arabia, and signed with Society Management.

In 2014, Jenner gained widespread attention for her modeling career when she walked in her first high fashion show with Marc Jacobs. The recently-turned-18 model wore a see-through top, causing a stir in the media, but also leading to many more bookings in print and runway. Jenner has since claimed she "loves her tits being out."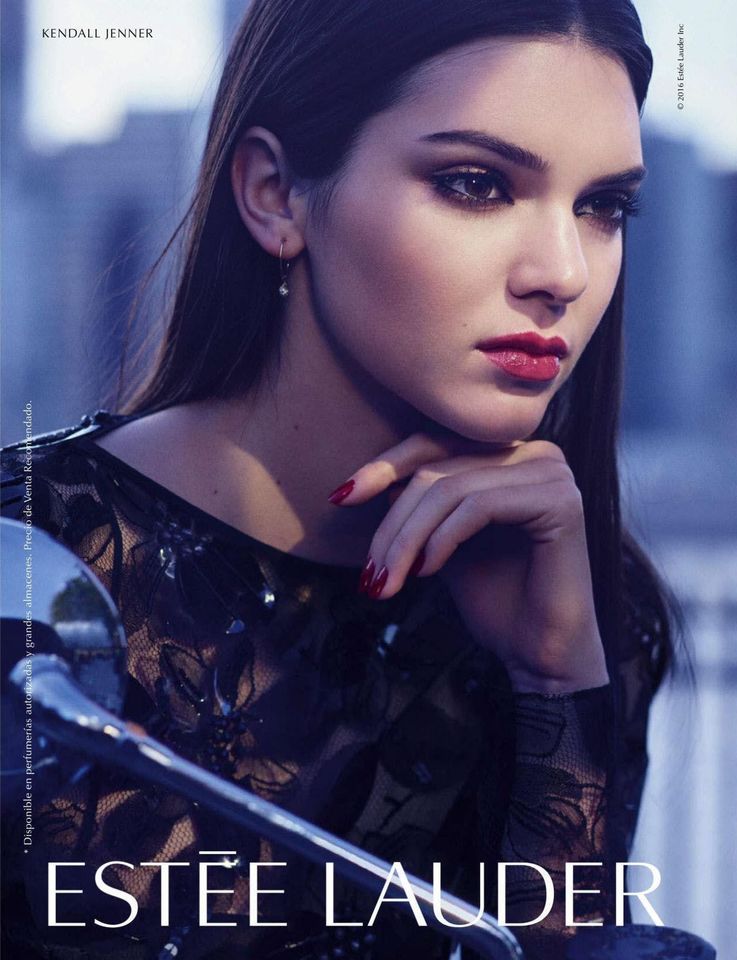 Estee Lauder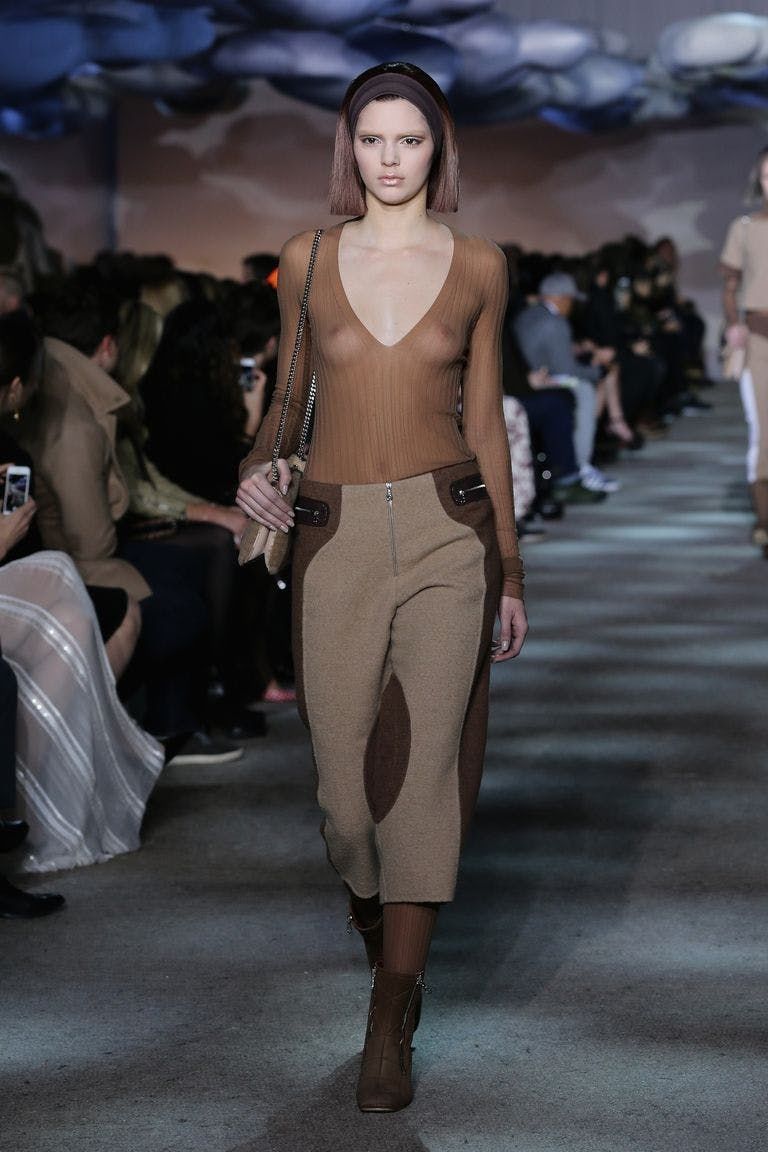 Marc Jacobs 2014

That same year, Jenner walked for Chanel, Balmain, Tommy Hilfiger, and others. She became an official Estée Lauder representative and covered both Interview and LOVE magazine to boot. Though she continuously claims that being a Kardashian actually hindered her career, many believe her reality TV fame helped her rise quickly in the industry, especially in an era where models can be hired for their follower count alone.

In 2019, Jenner told Vogue Australia that, "A lot of people assumed that because I came from a 'name' that it was a lot easier for me to get to where I got, but actually it's the complete opposite."

Jenner's interest in modeling was frequently documented on Keeping Up With the Kardashains. She once famously walked out of a runway coaching session in 2011 because she was "bored" and has been accused of not taking the profession as seriously as other models. Still, despite being tied to the reality TV world, Jenner's career continued to take off.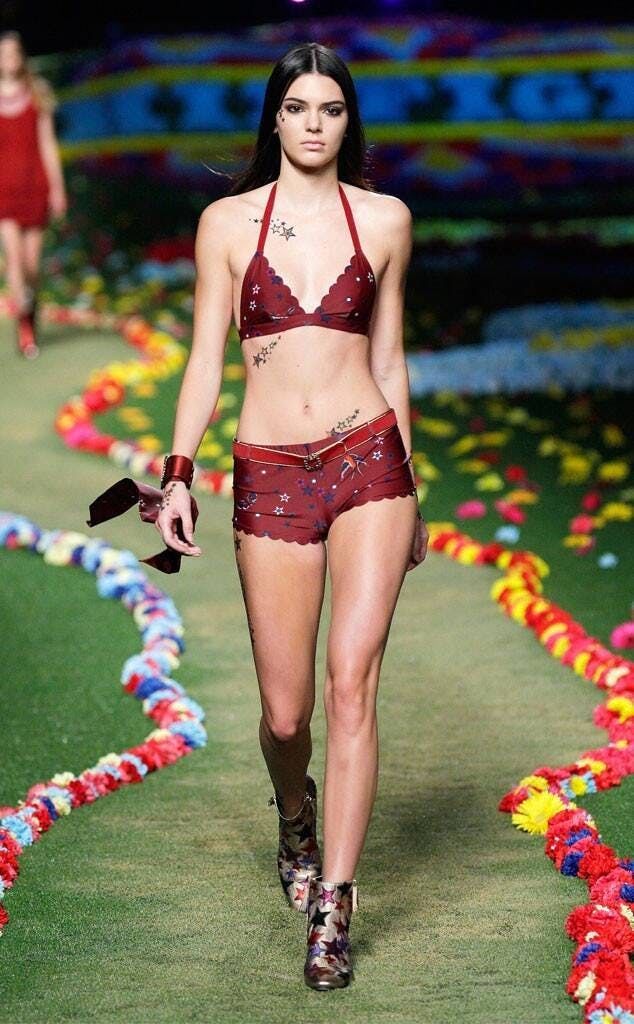 Tommy Hilfiger 2014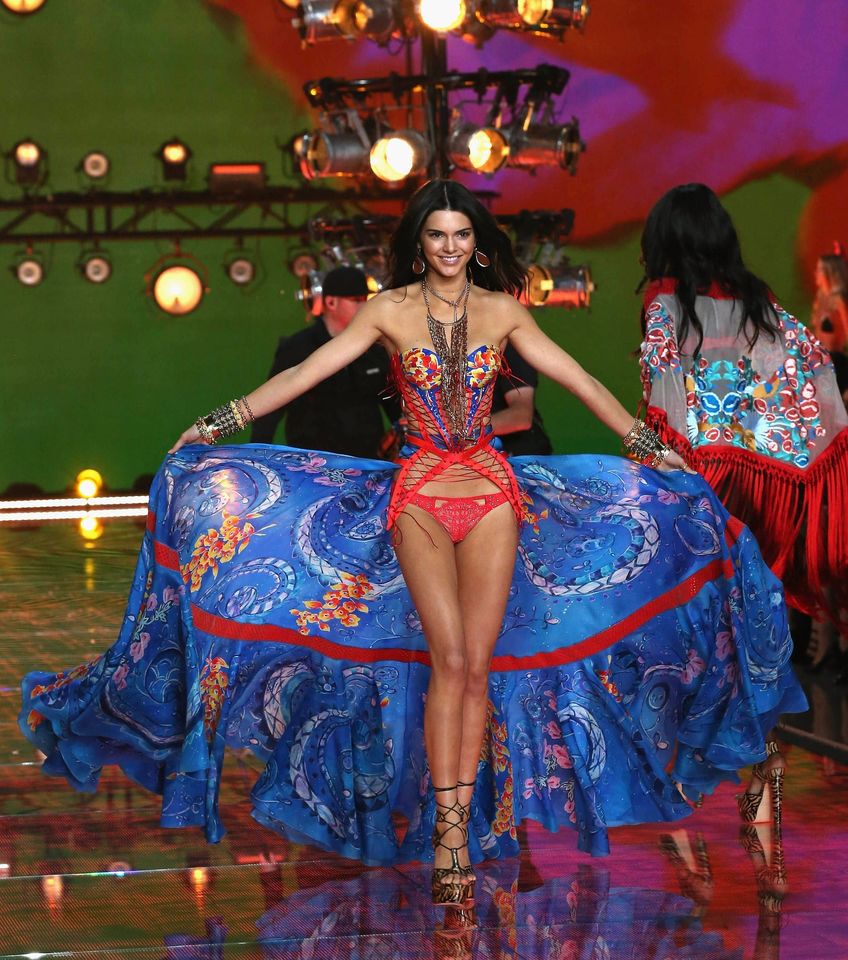 Victoria's Secret 2015

In 2015, Jenner again walked for Marc Jacobs, as well Vera Wang, Alexander Wang, Fendi, and others. She continued covering magazines both in the U.S. and abroad, and signed a contract with Calvin Klein Jeans, becoming the face of its #MyCalvins campaign. She also had her first appearance in the Victoria's Secret Runway Show wearing a blue set of embroidered lingerie.

In the years that followed, Jenner participated in so many fashion shoots that it became hard to flip through a magazine or walk down a billboard-laden street without seeing her face. Fellow Instamodels and family dynasty outputs, the Hadid sisters, Cara Delevigne, and Kaia Gerber to name a few, also dominated fashion week runways.

Jenner's career hit its first major snag in 2017 when she appeared in a highly controversial Pepsi ad. In the featurette, Jenner is seen handing a can of Pepsi to a police offer and, obstensibly, ending racism. The ad was pulled after waves of backlash and Jenner apologized on her television show, while her sisters assured her that her "first scandal" would be a learning opportunity.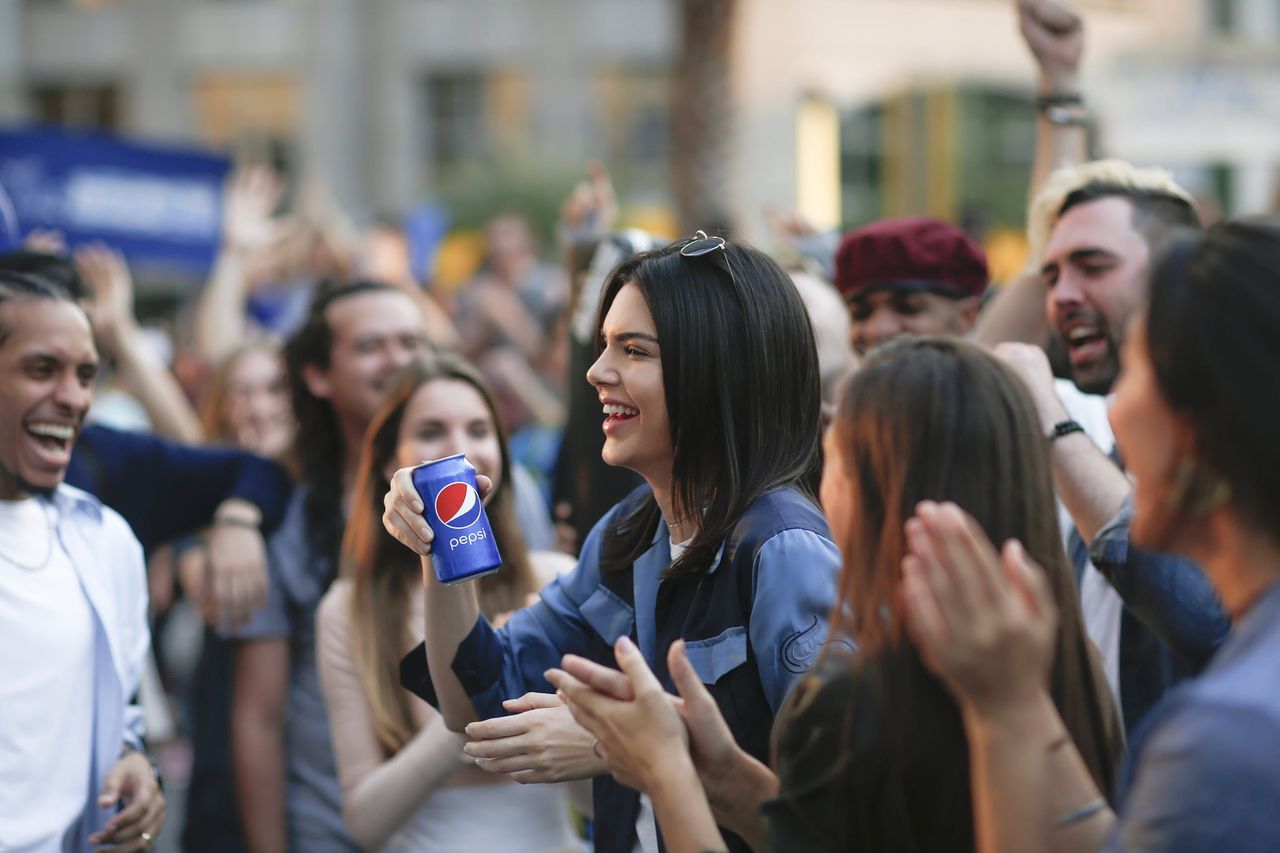 Calvin Klein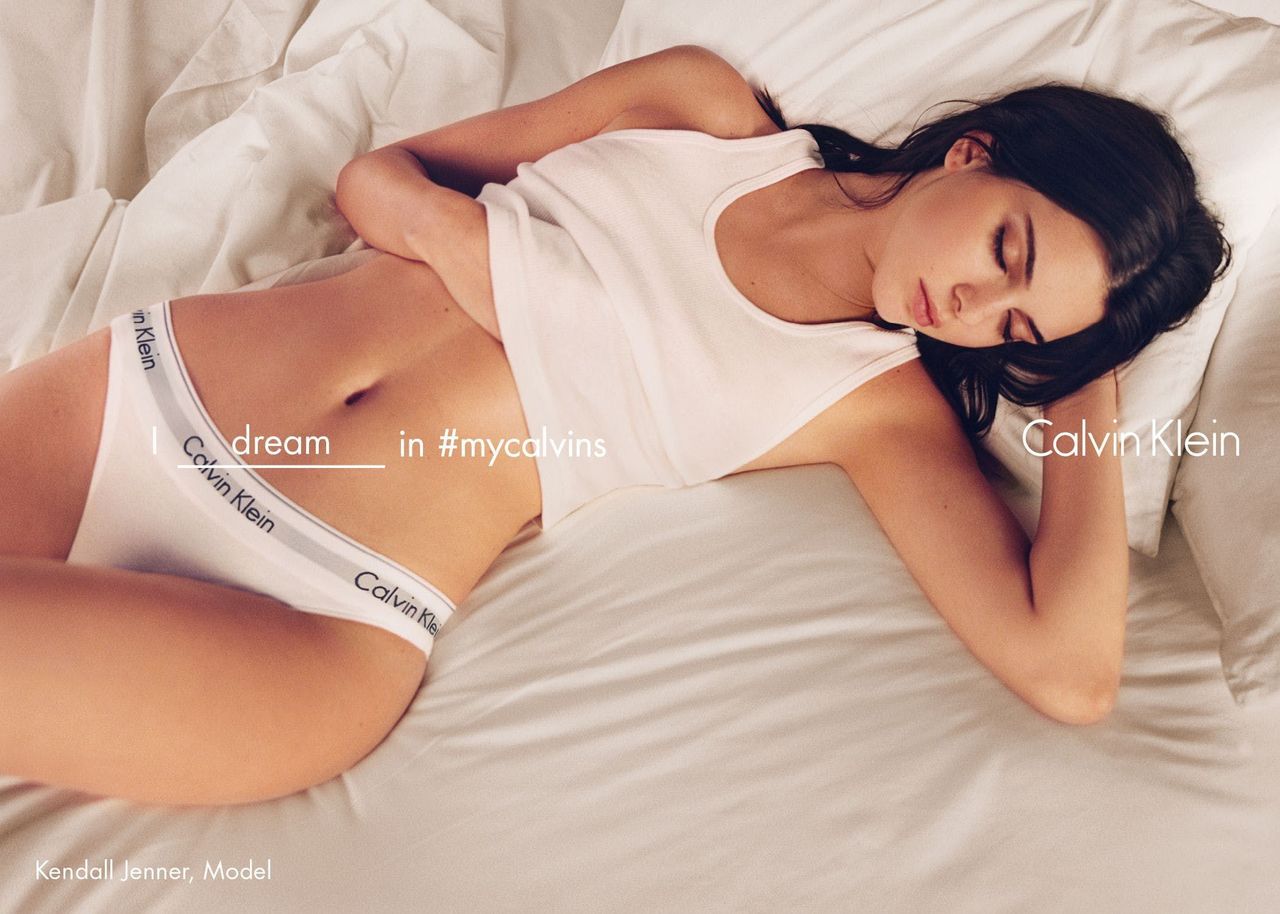 Pepsi

The following year, Jenner was announced as the highest earner in the industry, a sign that perhaps the backlash was only temporary. She's since gone on to cover nearly every major American magazine, and has become a staple during fashion month. Though influencers have become the contemporary faces of the fashion industry-Jenner heself has 196 million Instagram followers-she is frequently picked apart by fashion fans for everything from her walk to her facial expressions. And yet, Jenner is no doubt a trend setter, consistently topping best-dressed lists for her red carpet appearances and her laidback street style alike.

Additionally, part of Jenner's high earnings come from her outside business ventures. She recently launched the brand 818 Tequila and signed on as Creative Director for FWRD. Whether anyone will be able to usurp Jenner's position in the model hierarchy is uncertain. For now, it seems, her spot is secure.