Lack of clarity on when – and if – companies are bringing workers back is leaving many workers in limbo. It's taking a toll on those who are anxious to plan their lives and settle.
After two years living in Southeast Asia, Alex moved back to the UK in March 2021, with her husband Joe following a few months later. Both Londoners by origin, they wanted to put down roots somewhere outside the city. "My dream was to live by the sea," says Alex. "We moved in with Joe's parents, and tried to decide where we could buy a place."

The couple began house hunting on the south coast of England, and came close to putting in an offer. But after months of uncertainty about whether they would be required back in the office, the consultancy business Joe works for announced it was looking for a space in central London. "That was a curveball, because it came after several years of not having an office – and there was no clear explanation of how often he would need to be back in," says Alex, who works as a civil servant.

Then, Alex's bosses told her she would be expected to come in four days a month. "Although no one was going to take our register at the door, there was a clear expectation from line managers, with the possibility of going up to eight days at some point in the future," she says. "It was never clear what would happen after the eight-day policy introduction – which is frustrating, and means it's taken us a very long time to settle back into life here."

Amid the ebb and flow of Covid-19, and multiple return-to-work false starts, there are many things about which workers are still highly uncertain. Where will employees need to be to carry out their roles? How often will they need to be there? Will there be any leeway for those who can't – for whatever reason – fulfil that expectation? All these are questions for which most employers still don't have the answers, either.

Left in limbo, it's been difficult for many knowledge workers to make life decisions with any kind of confidence, whether that's buying a house like Alex, moving cities, arranging caregiving responsibilities – or putting into place many of the jigsaw pieces that make up a worker's life.


'Return-to-the-office is a major disrupter'

Before the Covid-19 Omicron variant became widespread, some businesses had outlined their hybrid-work strategies, and even set a date for implementation. However, when infections rose in late 2021, and some governments issued new work-from-home orders, many of those discussions dried up. In the US, where the state system resulted in a patchwork approach to working from home recommendations, conversations became convoluted and tricky, too.

Since then, companies that wish to bring workers back at some point have made policies on an individual basis – but much of this guidance is still murky and vague, and many companies have struggled to communicate to their workforces. And corporate opacity has led to years of confusion among workers: in one May 2022 survey from communications agency Magenta Associates, two-thirds of the 2,000 UK employees surveyed said they do not know how, when and where they are meant to work.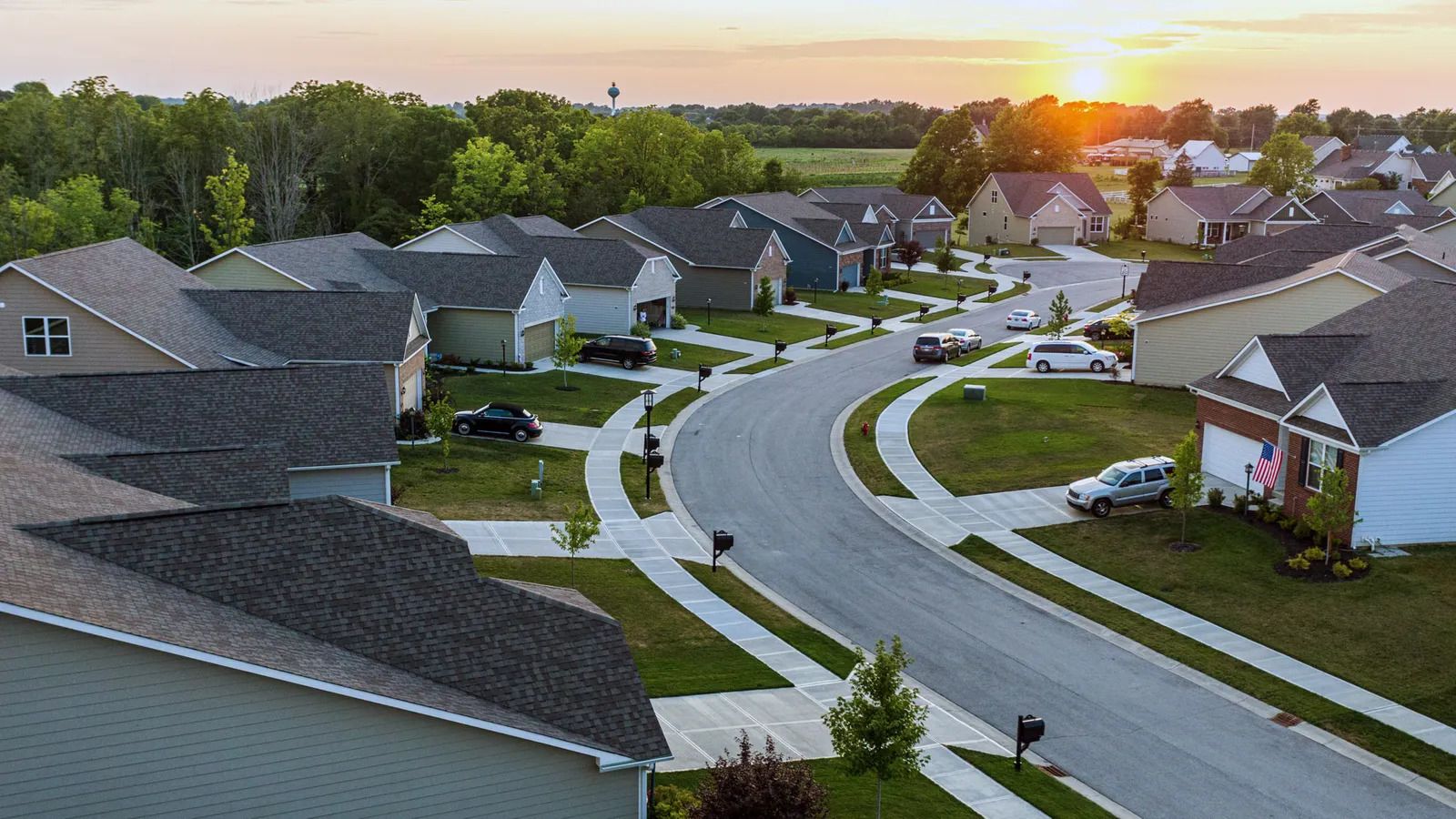 Many American workers particularly flocked to suburbs during the pandemic

This is taking a toll, says Dan Schawbel, founder of research-agency Workplace Intelligence, which tracks business trends. "A poorly managed return-to-the-office plan can greatly harm employee well-being. This is because employees feel stressed and worried about returning to an office knowing that there are new variants of Covid spreading, having to pay to commute again with gas prices rising and the uncertainty of what office life will be like on a daily basis."

He explains that since many employees have been working remotely full-time over the past two years, return-to-office is a major disrupter to their ability to be with their family, set boundaries and manage their work-life responsibilities.

Amid the foggy picture of return-to-work, this stress is falling on people who have been holding off big decisions. Those who made major changes amid the pandemic are on tenterhooks, too: Harvard University analysed migration using change-of-address requests submitted to the US Postal Service, finding that there was a huge wave of moves early on in the pandemic and again in late 2020, with more individuals moving than families.

Many Americans moved out of core metro areas to suburbs and smaller cities that still offer proximity to where their jobs are theoretically based. For example, according to the US Census Bureau, 91% of suburban counties saw more people moving in than out during Covid, compared to pre-Covid. The shift is less pronounced in the UK, but certainly still notable as people sought more outdoor space and a dedicated room to work from. London saw a 3.2% drop in payrolls in June 2021, compared to February 2020 – the largest decrease in any of the UK regions.

While this data does mean that many workers are still within commuting distance of their offices, there are still logistics for them to figure out, contingent on their companies finalising return-to-office policies. "Lots of employees, especially millennials, have already relocated, bought a house, had a kid and got childcare sorted," says Schawbel. "On a daily basis, employees have to grip with the fear of not knowing what each day at the office brings and those with families may have to rearrange their childcare situation and rely on their partners to fulfil many of the home responsibilities they did, which may not always be possible."


It was never clear what would happen after the eight-day policy introduction – which is frustrating, and means it's taken us a very long time to settle back into life here – Alex

For those who settled outside commuting distance, the worry goes deeper – they may have to uproot their lives again. In November 2021, Leah, who works in the DEI department at a London-based consulting firm, bought a house in northern England with her boyfriend, not far from her family, and with a lot more space. They even got a dog.

"The decision was based on the impression that we could carry on working from wherever," she says. "Now, although no one's said explicitly you need to come back to the office, there's a lot coming from high-up about how much better it is to be face-to-face."

It takes more than three hours each way from her home to the office, and although Leah doesn't mind the journey, she's having to do it more frequently than expected. She often has to book last minute return tickets, which means spending around £80 ($95) of her own money each time. That train arrives at 10 a.m., and leaves after 7 p.m., eventually getting her home at 11 p.m. Arriving or leaving any earlier would push the ticket to upwards of £150.

"I keep thinking, have I made the wrong decision by moving?" she says. "At the time, it was a good idea, but I don't want to be that one person on a video call when everybody else is in the office – I actually like being in the office." If in the short-term, Leah's employer sets a certain number of days she needs to be in each week, commuting is going to be unmanageable because of the cost and inconvenience.

Denise Rousseau, professor of organisational behaviour and public policy at Carnegie Mellon University, US, adds that years of research into autonomy and job-related decision making have shown that control over the time and place of work is substantively more important than control over the work process itself. "If people are told different things at different times, without influence over that decision, it's disturbing," she says. "The yo-yoing back and forth breeds uncertainty and people don't like that there are just so many unknowns."

Now renting in Hampshire, about a two-hour drive from London, Joe has been looking at other jobs, but none are as well paid or exciting. Alex says she's done the same, but would struggle to give up the London-based salary weighting. "If we moved jobs to be closer to an office where we wanted to live, and our old workplaces committed to more remote working longer term, we'd feel a bit miffed," she explains.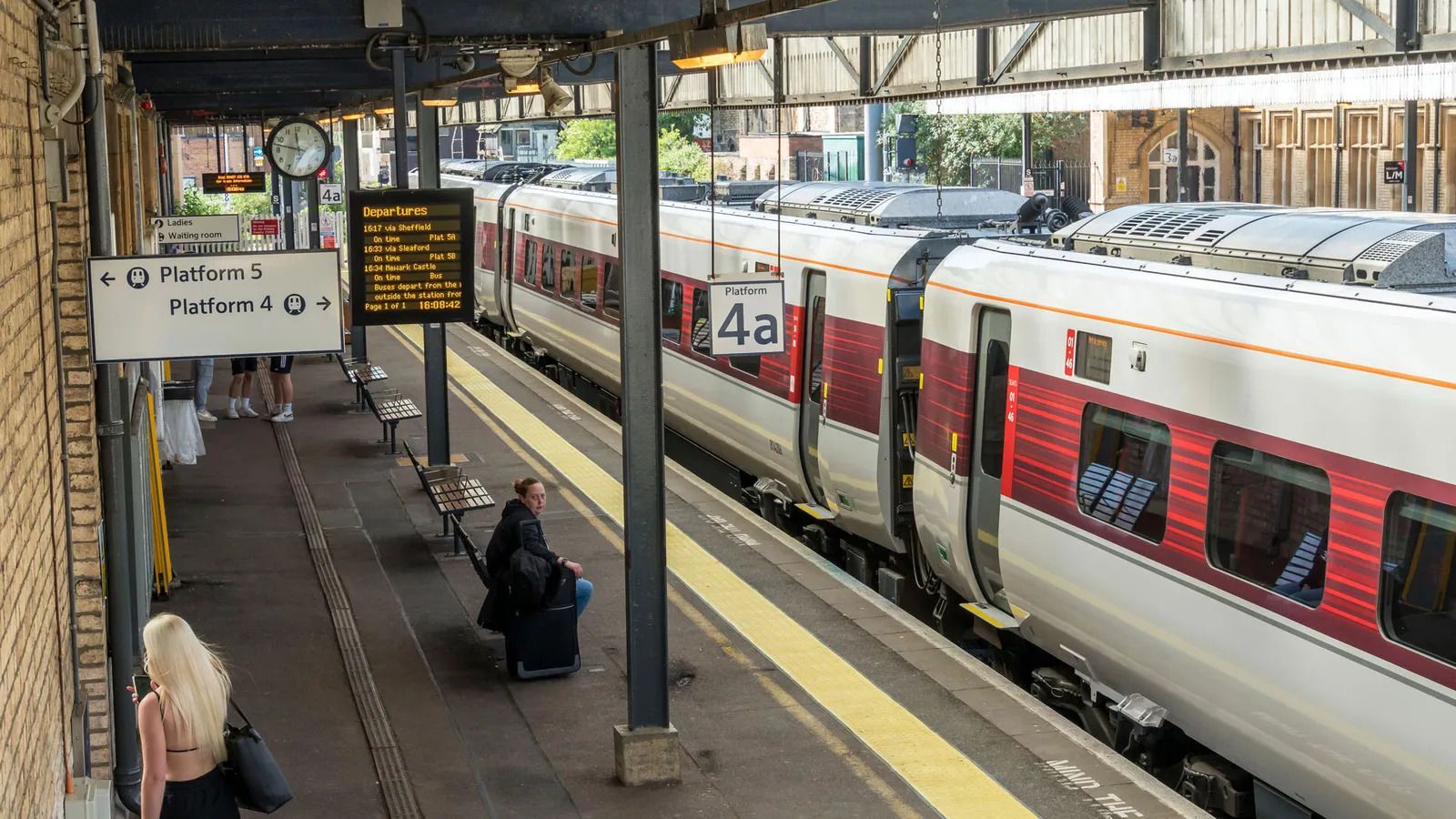 Now that bosses are calling workers back, some who've moved are enduring long commutes – even hundreds of miles

Both emotionally and logistically problematic, there's yet another layer of stress amid this unforged path of remote and hybrid work: some employees are getting bespoke arrangements. "Employees will be negotiating idiosyncratic deals, for example if they've worked far away from a metropolitan HQ for the last two years and proved they can perform, they might make an offer that's somewhere in between [what the company] is asking for," says Rousseau. "If they have a good relationship with a boss, they're much more likely to be granted that exception."

However, case-by-case negotiation – although it may benefit the individual – weakens the collective. It can stoke resentment if someone is required to move back or change job because of their location, while a colleague is not. This could create undesirable hierarchies of haves and have nots.

It could also force workers to 'justify' why they want to take certain decisions in their lives. "The social dynamics of allowing one person a certain privilege, while not giving it to others creates a bad morale, more potential layoffs and friction within the company – that hurts productivity, happiness and wellbeing," says Schawbel.


A personal approach

This is not to say every company is waffling, and every worker is in an uncertain position.

Some companies are providing clearer directives about the return to the office, which is enabling their employees to make plans and manage the stress of uncertainty. CEOs at large companies like Netflix, Goldman Sachs and Tesla have all announced that full-time, in-person attendance will be compulsory, and many business leaders believe the same. In early 2022, half of global leaders say their company already requires or is planning to require a full return to in-person work in the next year, according to Microsoft.

Still, the return to the office does not have a linear, or straightforward trajectory for most businesses. Ultimately, there's no roadmap for a mass return to work after a global pandemic, and many workers insist that a 'return to normal' is now beyond the realm of possibility, anyway.


I keep thinking, have I made the wrong decision by moving? – Leah

For the time being, however, mitigating stresses is contingent on companies clearly communicating their recall plans, and ensuring workers understand what kind of flexibility they will have as well as how this could impact other areas of their lives, such as finances. However, many companies are wrestling with a volatile set of economic conditions that complicate decision making, such as how they want to deal with office space and worker incentives. Kicking the can down the road may be an approach that's good for business – even if it's not for employees.

And without knowing if, or when, a hard line will be introduced by their employers, workers are faced with a dilemma: ask for clarity on office attendance and have their freedom potentially curtailed, or stay silent and struggle with the precarity.

For those employees who can't stay in limbo, Schawbel says there's a strategic approach to take with their bosses. "Employees should speak with their managers directly about how to balance the needs of the business with their own personal needs," he says. "While HR creates RTO policies that are approved by the CEO, it's the day-to-day relationship with managers and employees that really matters."

He recommends that employees are honest, direct and explain their situation in a way that also factors in how they're contributing to the business. "Never make it all about your situation, but also about your partnership with your manager as it relates to the business," he says. "Everyone's situation is different, so a personal, one-on-one conversation is critical to being able to work things out."