While a sweater is one of the staples of your fall wardrobe, sometimes there's a lack of ideas on what to combine with it to make the outfit look more elegant.
We usually combine warm sweaters with casual pants or jeans in the fall, but they also look great with romantic clothes like light dresses, fluttering skirts, or silk clothes.

One of the most fashionable combinations of this season is a cozy sweater with a loose silhouette and a light satin (or other fabric) midi skirt. It is a combination based on the principle of contrast, as the sweater is characterized by everyday style and comfort, while the skirt embodies romance, elegance, and femininity.




Sweater THE ROW, skirt THEORY, earrings 14 / QUATORZE, handbag SAINT LAURENT, boots TOM FORD.

Variations of this combination were recently seen on model Rosie Huntington-Whiteley and actress Angelina Jolie. While both women wore grey sweaters and creamy midi skirts, Jolie opted for classic high-heeled shoes and Huntington opted for grey leather boots. The latter option is, of course, more attractive for the colder seasons.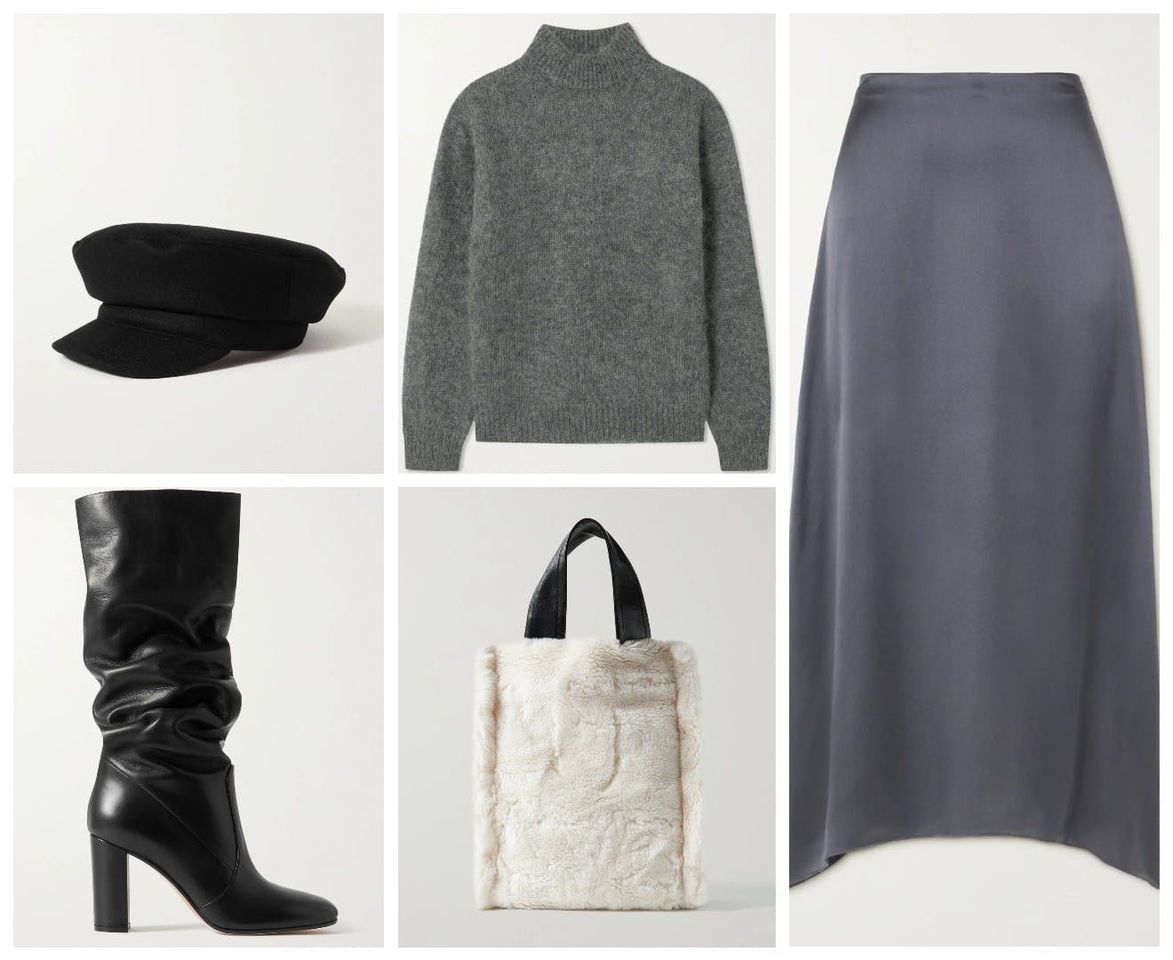 Sweater TOM FORD, skirt VINCE, handbag STAND STUDIO, hat LORO PIANA, boots GIANVITO ROSSI.

To recreate such a combination, look for a skirt with a straight silhouette and below-the-knee length. Not only can it be a satin or silk skirt, but knitwear as well; it is important that the fabric falls nicely and is not too stiff. If you prefer an outfit with more simplicity, choose a sweater with a minimalist design and a smooth fabric skirt. If you want something more interesting, don't be afraid of brighter colors or including a variety of accessories, including handbags, jewelry, hats, and more. The outfit will look more elegant if you combine leather boots with either a low or high heel and the top of the boot is covered by the edge of the skirt.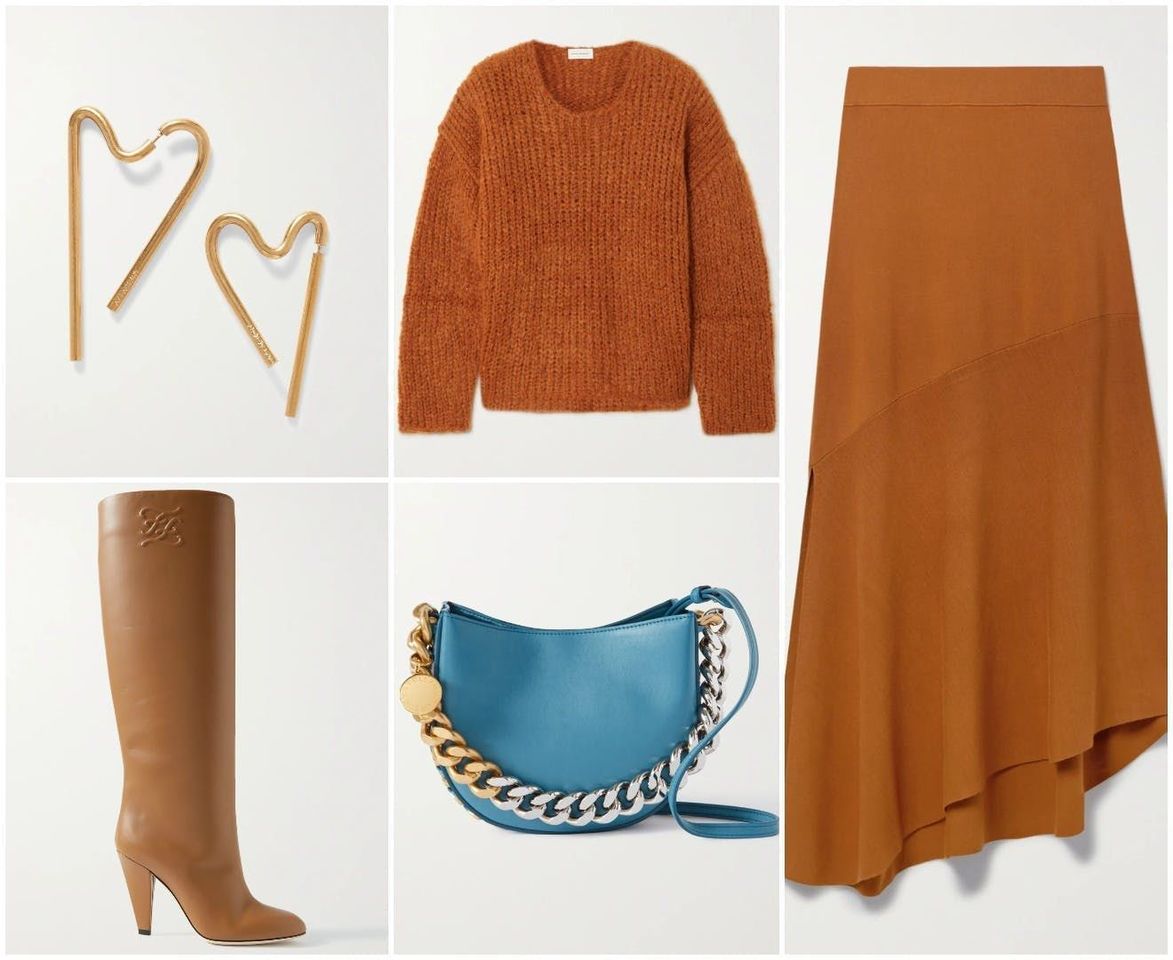 Skirt A.L.C., sweater MALENE BIRGER, handbag STELLA MCCARTNEY, boots FENDI, earrings AZ FACTORY.