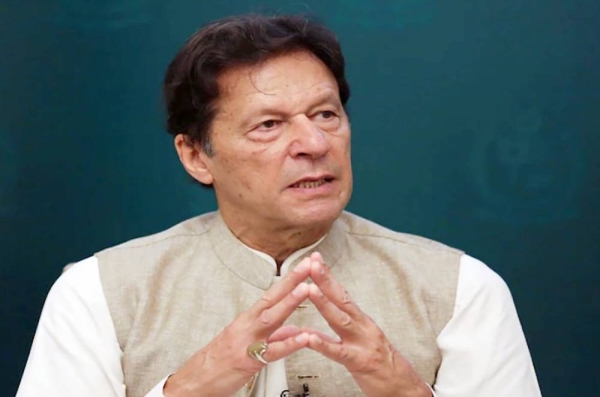 Imran Khan attends first rally since being shot at
Pakistan's ousted Prime Minister Imran Khan is attending a rally in Rawalpindi — his first public appearance since being shot at and injured.
Large crowds have gathered to listen to his address, in which he is expected to repeat calls for an early election.

Authorities have put up roadblocks and had urged Khan to call off the rally, citing the risk of violence.

One person was killed and several others injured during the attack three weeks ago.

It happened as Khan led a march, which was meant to end in the capital, Islamabad. Khan himself was injured in his right leg and underwent surgery.

He has accused the government of plotting the Wazirabad attack.

Authorities have rejected the accusation and released a video purporting to show a confession from a man they describe as the only suspect in the shooting.

On Saturday evening, Khan's PTI party shared footage of Khan walking through a crowd, having arrived to deliver a speech.

It also posted videos that showed convoys of vehicles heading for Rawalpindi — a city in which Pakistan's army is based.

Thousands of people were expected to gather for the event, described as the climax of Khan's "long march".

Convoys of vehicles —- including this one carrying Khan himself — were pictured on their way to Rawalpindi

The former international cricket star was removed from office earlier this year after losing a confidence vote in parliament. He was later disqualified from holding public office.

Following his ejection from office, he has become a vocal critic of Pakistan's government and its powerful military leadership.

Khan remains very popular in the country and attracts large turnouts at his rallies. The government has repeatedly said it will hold a national poll next year, as planned.