The California theme park and its international offshoots are more valued than ever for their craft and design. Are they art, symbols of unchecked capitalism, or both, asks Al Horner.
In art we both lose ourselves and find ourselves, the old adage goes. It's hard to think of a place that embodies this better than Disneyland, the California orange grove turned emblem of US culture that visitors have been losing themselves in for six decades now.

As well as allowing visitors to immerse themselves in imaginative lands they can walk (and ride) through, it's also full of findings about the psyche of America. "It's an extremely revealing window into how America interprets the world and itself," says Todd Martens, a LA-based writer and self-described Disneyland addict. Stepping into Disneyland, he notes, is like stepping into a storybook, spanning multiple Americas that never were. There's its version of a swashbuckling South, full of pirates, ghouls and drooping Spanish moss (New Orleans Square). There's its take on the Wild West, full of gold rush prosperity and rootin'-tootin' saloons (Frontierland). There's even a vision of a retro-fantastic future, which predicts US colonies thriving out among the stars (Tomorrowland). Fantasy they may be, but these tell us about the country that created them, its desires and projections. "The good and the bad," as Martens puts it.

From New Orleans Square to Frontierland, Disneyland offers a vision of "multiple Americas that never were"

But is Disneyland art? Certainly, of late, there has been an increasing desire to see it as such. For all the cultural prominence of Disneyland, and despite the 18.6m visitors it draws each year, the park has not traditionally been discussed in those terms. Neither have its sister parks in Florida, Tokyo, Hong Kong, Paris or Shanghai (all of which are also-rans according to Disneyland purists, who argue that Disneyland is the only park Walt Disney made himself and therefore the only one that truly matters).

However, that is changing. Last month, a new documentary series, Behind The Attraction, debuted on Disney+, highlighting for the first time the technological and artistic ingenuity that goes into the theme park's most famous rides. It follows a fascinating in-depth history of the park, The Imagineering Story, that premiered on Disney+ in 2019. "For the first time, Disney is trying to tell its own story and acknowledge the ingredients that make up the magic," says Mark Brickey, an artist and presenter whose podcast Disneyland for Designers unravels the design secrets that make the place tick. His show is proof that it's not just the Mouse House themselves leading the charge in the fight for recognition of its artistry. Online, a groundswell of podcasts, websites, YouTube channels and Instagram accounts have emerged breaking down the park's inner-workings, and pushing for it to be reconsidered within our culture. For decades, Disneyland has been synonymous with frivolous fun and popcorn-fuelled entertainment. Now, fans are wishing upon a star for Disneyland to be seen as more than that.

Moving that needle isn't easy. In 2015 Martens wrote an article for the Los Angeles Times, titled Single Rider: Going Solo at Disney. It detailed some of the stigma he receives as a man in his 30s who adores Disneyland: the "prospective girlfriend [who] said it was creepy", the confused looks at dinner parties. The piece concluded with a lie. "Do you stay here for business?" a waitress asks him one night, as he dines in a Disneyland steakhouse alone. He tells them he's "here with my sister and her husband, but they have kids and they already called it a night", Moments later, he's flooded with regret as he realises what he should have said: that he goes to Disneyland alone "because I want to believe pirates and personal spaceships coexist, and I want to believe that it's still possible to solve every problem with a kiss. Disneyland puts me under that spell".


The case for it as art

His experience speaks to a larger phenomenon – of the parks becoming ever more an obsession for adults as they are for children. For many aficionados, including Carlye Wisel, the creator of Very Amusing, a podcast focused on theme parks and the culture around them, the intrigue of Disneyland lies in its detail. "Disneyland is meticulously architected so that every single design choice reinforces the story surrounding it". Inspect the pastel paints on the buildings or floor tiles beneath your feet in New Orleans Square and you'll spot they're different to the ones in Adventureland, she says. Ditto its bathroom doors and the plant life around its walkways. Even the bins in Disneyland have different aesthetic identities depending on where you are, to carefully match the mood of the land you're being immersed in. "It really is unbelievable when you break it down, the lengths that they go to." That so few people notice these lengths is all part of the park's romance: every design touch is in service of building and preserving a fantasy that, if obtrusive, would crumble the illusion. Disneyland is full of design that doesn't draw attention to itself, instead quietly contributing to a feeling.


Today, theme park design is a giant industry, but back then there was room for creators to stamp themselves on the attractions – Todd Martens

Perhaps none of this creative depth should be a surprise. A cursory glance at Disneyland's history reveals strong artistic roots, after all. "We're used to Disneyland being here, but at the time [of its creation] the idea of it was radical," says Wisel, explaining how Walt Disney enlisted collaborators from his award-winning animated movies when work began on the project in the early 1950s. These people would be given the job title Imagineers. "They literally had to make up the name because there was no job like it before now," she laughs. Imagineers were artists, with artistic temperaments – one, cult hero Rolly Crump, who worked on The Haunted Mansion and the Enchanted Tiki Room among other attractions, used to brag about taking his Porsche on joy rides around Fantasyland back in the day. These were rockstar personalities, with a freedom to exert their own individualism as artists that's less possible for Imagineers in 2021.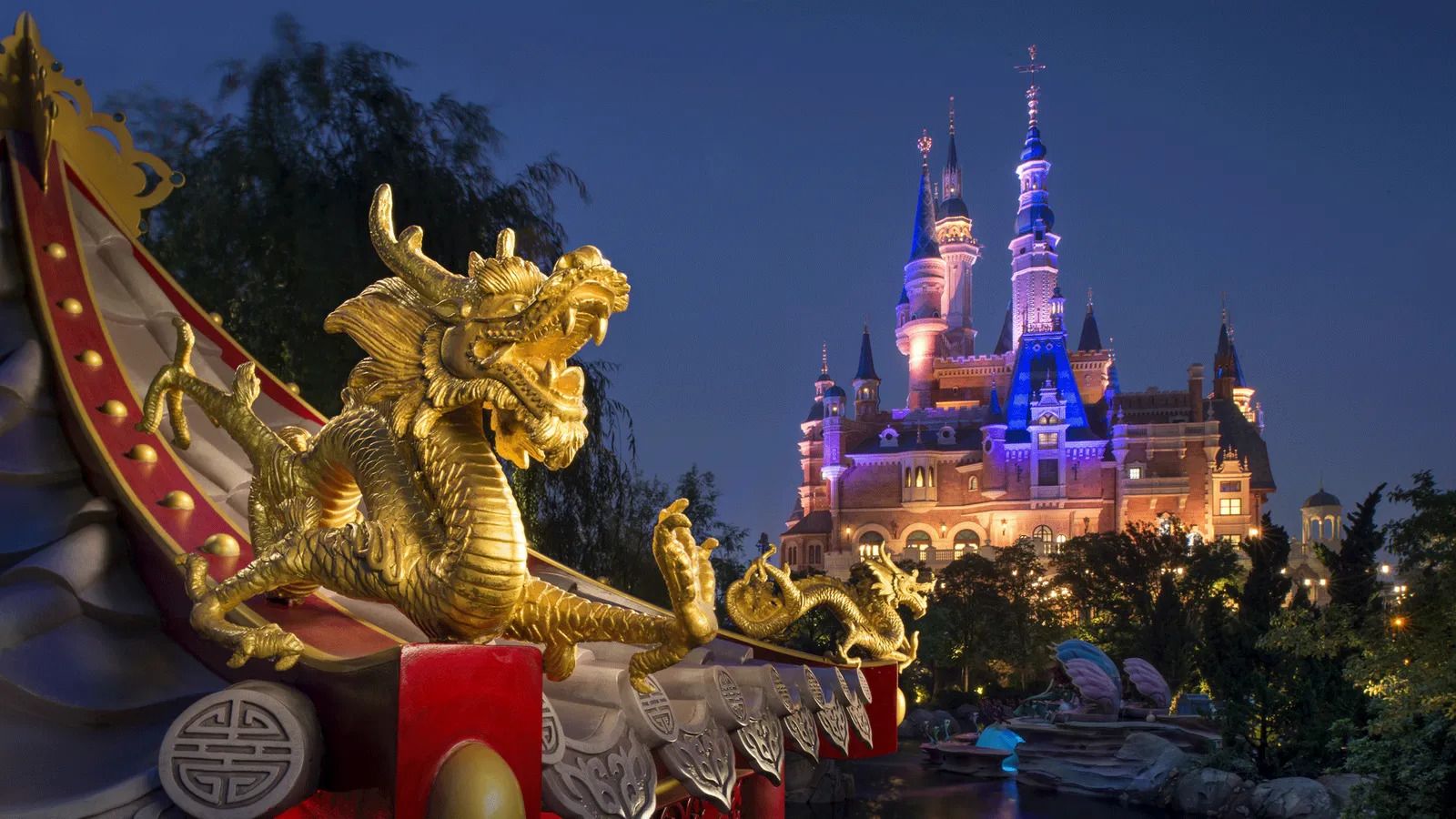 Disney continues to create more Disneyland parks around the world, such as its Shanghai park, which opened in 2016

"Today, theme park design is a giant industry, but back then there was room for creators to stamp themselves on the attractions," says Martens. "The Haunted Mansion was very much the amalgamation of Rolly Crump and [fellow Imagineer] Yale Gracey. It's A Small World was Mary Blair. These were all artists with very distinctive styles. You can go through these rides and see their signatures. Today it's much more of a company thing."

When Disneyland debuted in 1955, it was heralded as a triumph, despite a tumultuous opening day in which the park was overwhelmed by visitors possessing counterfeit tickets and the weather was so hot that park guests began sinking into the asphalt. The ripples of its success weren't just artistic – they were societal, says Kevin Perjurer, creator of the hugely popular Defunctland, an ongoing Youtube docuseries tracing theme park history via retired rides and lands.

"Walt was praised in the news by a lot of prominent urban planners for the radial design of Disneyland – the hub in the middle that branches off," he says. "The reaction really was seismic." This led Walt to dream bigger. What if Disneyland wasn't just entertainment and wasn't even just art, but a prototype for how a new type of city could function? He began work on his most ambitious project yet – Epcot, an "Experimental Prototype Community of Tomorrow", which he would govern and operate, housing 20,000 revolving residents in a utopian blueprint for future living. He died in 1966 before it came to fruition – but its story is telling of Disney's ambitions, and the seriousness with which he was considered to be an artistic and societal visionary at the time. Plans for Epcot made significant headway with officials in Florida, where Walt had bought a plot of land twice the size of Manhattan for the project. When the idea's champion died of lung cancer in 1966, Disney company directors decided it was too risky a venture without him, and instead channelled elements of it into a new Florida theme park instead.


When France heard Disneyland was coming over, someone called it a cultural Chernobyl. People threw eggs at then President Michael Eisner – Kevin Perjurer

In the decades after his death, without his public face and in the wake of cultural changes, reverence towards Disneyland began to fade slightly, says Perjurer. "Cynicism wasn't invented, but if it was, it was invented post-Vietnam on a large scale. We lost optimism and a tide turned against certain ideals. We used to have blind trust in corporations to a certain extent – now that's completely gone." By the 1990s, it had bottomed out, encapsulated by the reaction when Disney announced plans to build a new park just outside Paris. "France are the self-held arbiters on what is art. They're very selective in what they praise. When they heard Disneyland was coming over, someone called it a cultural Chernobyl. People threw eggs at [then President] Michael Eisner."


Its current reputation

Skip forward 20-30 years and the reputation of Disneyland is at an unusual crossroads. On one hand, the internet has allowed a new wave of creators to document Disneyland, its history and the culture of those who enjoy it religiously: Perjurer's Defunctland, for example, is a serious attempt, paying homage to revered documentarian Ken Burns, to reflect the artistry of Disneyland and other theme parks in documentary form. Meanwhile video bloggers like Ordinary Adventures and, in Florida, Tim Tracker rack up millions of views for their trips to Disney parks, sampling food, and delving enthusiastically into all the thrills the parks have to offer. A new practice called "bounding" has also taken off as a result of online forums: to get around Disney's strict guidelines on visitors dressing up as characters in the park, blogs and Instagram accounts now offer guides to street clothes that help you resemble classic Disney characters without landing yourself in Disney jail.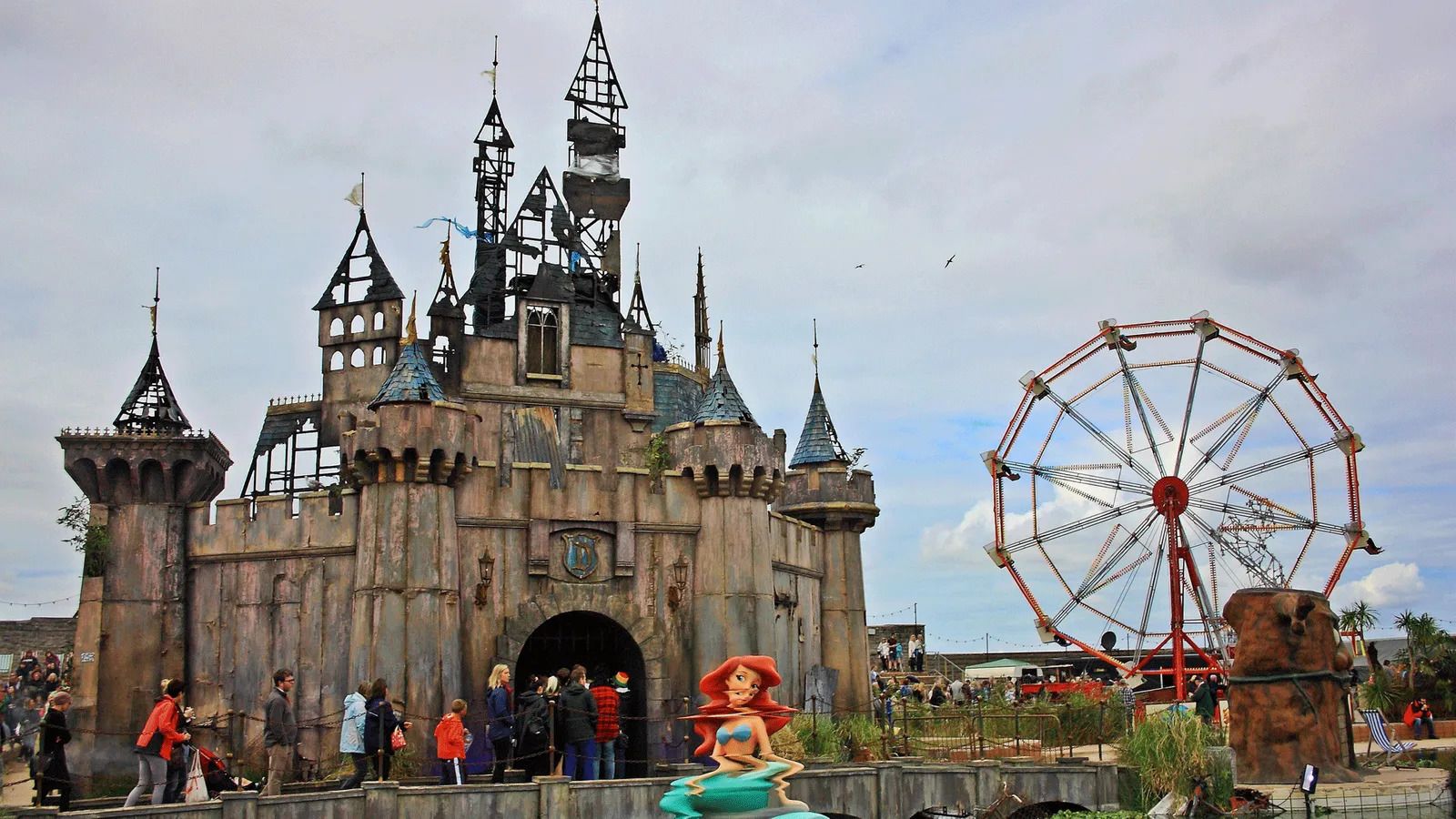 Artist Banksy opened a temporary "bemusement park" parody called Dismaland in the UK seaside town Weston-super-Mare

On the other hand, Disney's cultural dominance and some of their corporate practices over the last decade have sparked a new wave of anti-Disney sentiment that extends to the parks. Disney's purchases of Pixar, Lucasfilm, Marvel and Fox has turned the Mouse House into a cultural monopoly, say critics – an impression backed up by the fact the studio had six movies that grossed over $1bn at the box office in 2019. Despite the incredible revenue generated by its parks, movies and brand-new streaming service before the pandemic, by October 2020, a staggering 32,000 theme park employees had been laid off. Salaries for executives, meanwhile, were being reinstated to pre-pandemic levels.


If Disneyland was indeed the Happiest Place on Earth, the price of admission would be free and not equivalent to the yearly per capita income of a small sub-Saharan African nation – Paul Beatty

The level of disdain for Disney felt in some quarters was encapsulated by Dismaland, the temporary "bemusement park" parody of Disneyland opened by street artist Banksy in the UK seaside town Weston-super-Mare in 2015. It featured an attraction in which paparazzi swarm around the corpse of a dead Cinderella, and plenty of over-the-top capitalist iconography. Meanwhile another artwork that critiqued the parks as a site of unchecked capitalism was Sean Baker's brilliant 2017 film The Florida Project, about a fictional family living in the shadow of Walt Disney World.

"If Disneyland was indeed the Happiest Place on Earth," wrote the author Paul Beatty in his 2015 Booker prize-winning novel The Sellout "the price of admission would be free and not equivalent to the yearly per capita income of a small sub-Saharan African nation." (For an even bleaker assessment, try the French sociologist Jean Baudrillard, who likened the place to a prison: "Disneyland is presented as imaginary in order to make us believe that the rest is real," he wrote, "whereas all of Los Angeles and the America that surrounds it are no longer real, but belong to the hyperreal order and to the order of simulation." Take that, Pirates of the Caribbean).

Perjurer, though, believes it's possible to separate the art and the artists from the larger corporate culture. "What's held up all these years is the work of the Imagineers: the sculptor who crafted the rocks on Big Thunder Mountain had nothing to do with [its corporate decisions]. Their job was just to sculpt. And they were the best at it in the world," he says.


An evolving symbol

However there is another major question that looms around Disneyland right now, one that is more directly related to the park's artistry – and that concerns what it chooses to represent, and how. Disneyland has always scrubbed up its depictions of the world, and of America – yet, even then, these supposedly family-friendly fantasies have long reflected the country's colonialist dark side.

Last month, the park debuted an updated version of one of its original attractions, the Jungle Cruise, to coincide with the new Dwayne "The Rock" Johnson movie adaptation of the ride, which got rid of its racially insensitive animatronic depictions of indigenous African people that insinuated they were cannibals. It was an overhaul that reflected how Disneyland is frequently tinkered with to reflect changing values, honouring Walt Disney's pledge when the park opened that "Disneyland will never be completed. It will continue to grow as long as there is imagination left in the world". Another ride recently remodelled was the Splash Mountain log flume, which was originally based on 1946 film Song Of The South, a film with such racist depictions of black people, Disney has removed the movie entirely from circulation. It has now been changed to feature characters and a storyline from 2009's more progressive The Princess and the Frog. Inevitably, perhaps, such modifications have led to complaints from some that the park is "going woke" and rewriting the history of historic attractions.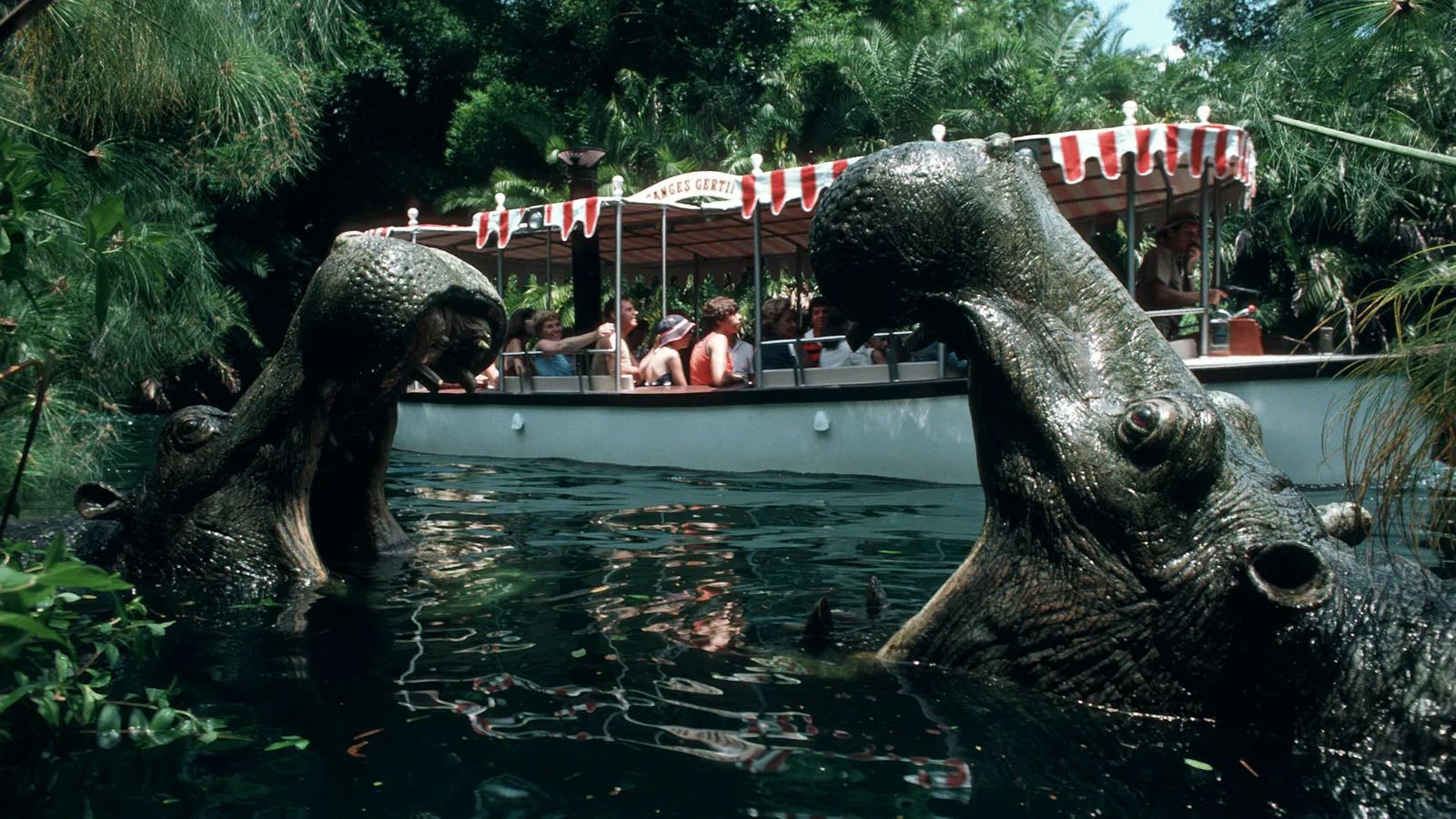 The Jungle Cruise ride is among the attractions that have been updated in line with modern values

The history of the park certainly "holds up a mirror to [Western] society," says Brickey. He also notes, as signs of progress, a scene reworked on the Pirates of the Caribbean ride in which a woman was previously chased by a leering man; today, it's the woman who's doing the chasing. And, more generally, there's the expanding range of Disney characters you might meet around the park. Previously, characters were exclusively white. Today, you can get a photo with Moana, a Polynesian princess, or high-five Black Panther as he passes you in Avengers Campus.


I guarantee you there will be a Disney park on the moon one day. I guarantee you there will be a Disney park on Mars, too – Brian Volk-Weiss

As for the future of the parks? Wisel foresees ever more corporate synergy as Disneyland and the other sites emerge from the pandemic. "In 10 years, I envision there being some sort of TV show, movie or consumable digital product tied to every attraction," she says. "At this point, the Disney company is such a behemoth that the days of original attractions that aren't tied to films or TV shows are ending. People expect to see Star Wars, they expect to see Marvel." Wisel doesn't necessarily see this as a bad thing. To paraphrase Thanos, a Marvel villain you might soon see stomping around the park's newly opened Avengers Campus, it is inevitable.

Meanwhile, Behind the Attraction producer Brian Volk-Weiss thinks that the Happiest Place on Earth might not be exclusive to Earth for much longer. "Every single interview [with Imagineers] while making [the series], we ended with the same question: 'If [Disney CEO] Bob Iger were to walk in and announce he's done a deal to open a park on the moon, what would you do?' The answers were mind-blowing – no one missed a beat," he says. "Everybody was like, 'Okay, so, the first thing we'd figure out is the gravity. And next, we'd have to figure out where on the moon the Earth looks best. If we could build in a certain place, all the views would be improved by the Earth in the background...' I guarantee you there will be a Disney park on the moon one day. I guarantee you there will be a Disney park on Mars, too. What Imagineers do is the closest thing to The Force that exists in our world. I honestly believe that."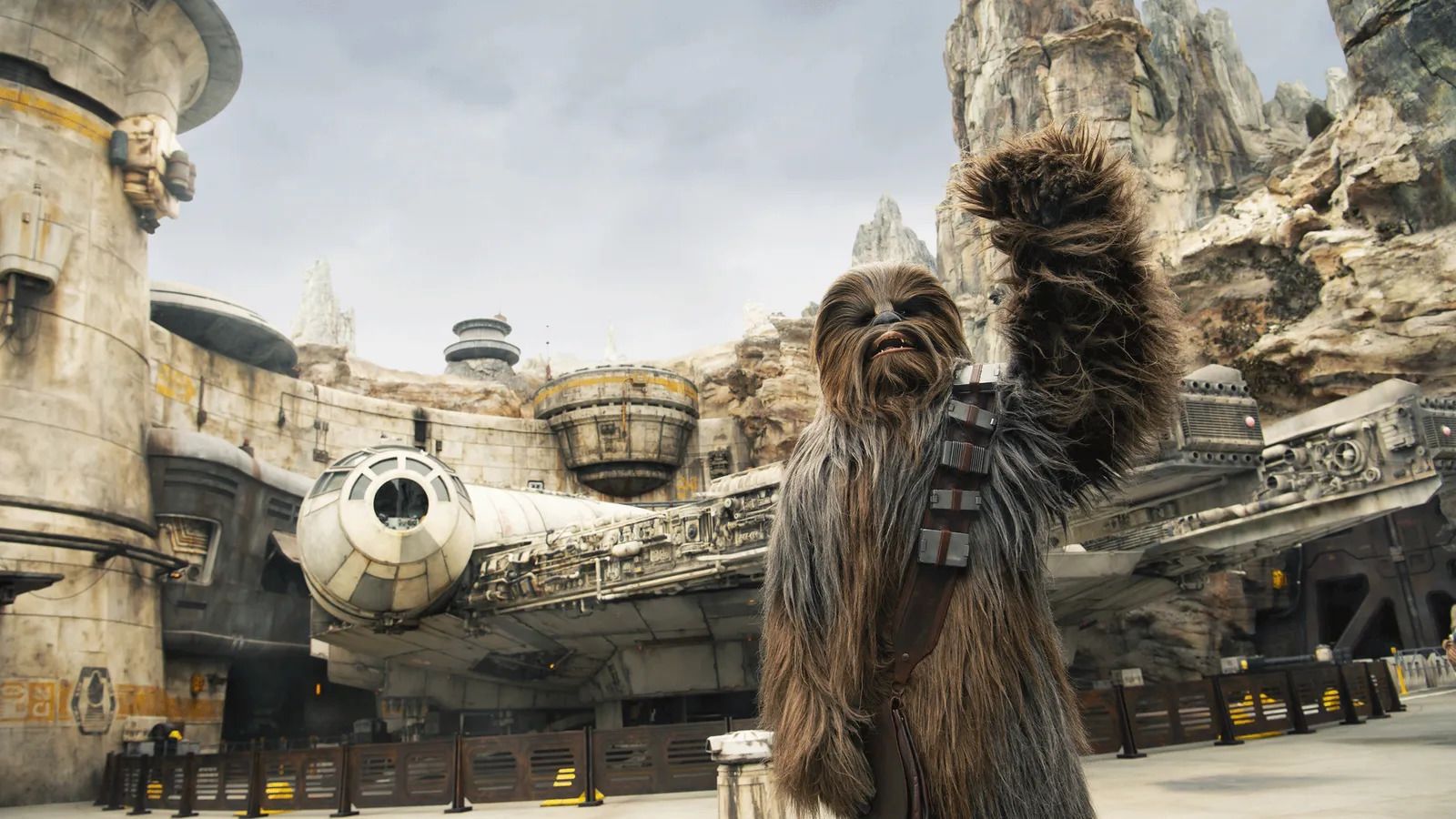 Increasingly, new attractions are spin-offs from films or TV shows, such as the Star Wars-themed land Galaxy's Edge

Whether on Earth or in the cosmos, Perjurer hopes Disneyland begins to get the recognition it deserves as a site of artistic excellence instead of mere entertainment value. "Theme parks are the final medium. People said film was the final medium because it combines all other forms of art: sculpting, painting, music, sound, lighting into a single product," he says. "Theme parks are a step further than that because they take in every craft, and combine them into one experience. That's why I'm disappointed that more people don't consider Disneyland art. Because it's this incredible conglomeration of every form. Every medium we've been able to create, at once, in unison. It's beautiful."