Former Twitter CEO Jack Dorsey cited the reasoning behind stepping down as being rooted in his belief that company founders serving as CEOs is "severely limiting" and represents a "single point of failure." In light of his announcement, here are some other company founders currently serving as CEOs.
Twitter (TWTR) founder Jack Dorsey announced on Monday, Nov. 29, that he would be stepping down from his role as CEO after nearly 16 years at the company, with CTO Parag Agrawal filling his shoes. Dorsey will remain CEO of payments platform Square (SQ), a company which he also founded.

"Parag is CEO starting today [Nov. 29]," he said in an email with Twitter staff, which he also tweeted. "I'm going to serve on the board through my term (May-ish) to help Parag and Bret [Taylor] with the transition. And after that...I'll leave the board."

Dorsey cited the reasoning behind his decision as being rooted in his belief that company founders serving as CEOs is "severely limiting" and represents a "single point of failure." In light of his announcement, here's a look at some other company founders currently serving as CEOs: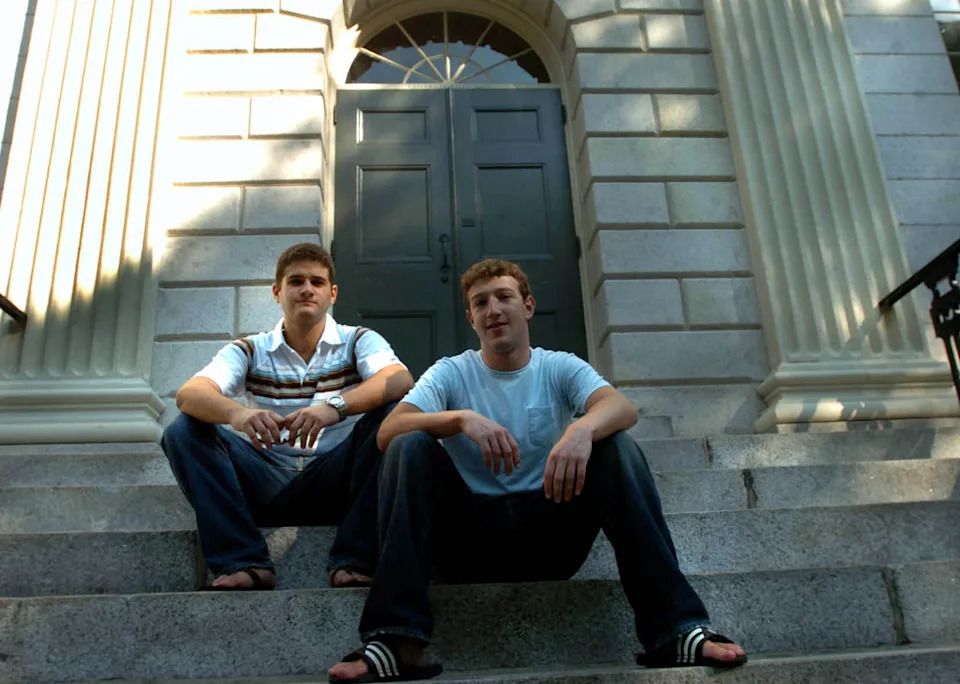 Founder of Facebook.com Mark Zuckerberg, right, and Dustin Moscovitz, co-founder, left; have their photo taken at Harvard Yard. The two are students at Harvard University who are taking the semester off.

A prolific programmer from a young age, everyone is at least somewhat familiar with the story surrounding Mark Zuckerberg's meteoric rise to prominence in both business and popular culture. Zuckerberg launched "Thefacebook," originally located at thefacebook.com (which now redirects to Facebook), from his dorm room at Harvard during his sophomore year in January 2004. The launch was not without its obstacles, however, as he was accused of stealing the ideas behind Facebook from his fellow Harvard peers the Winklevoss twins and Divya Darendra, eventually leading to a settlement of 1.2 million shares in the company.

Following years of controversies surrounding privacy issues, misinformation, mental health, and child welfare, Facebook rebranded the company as Meta Platforms in late October in a major push towards the next frontier of the internet — metaverse.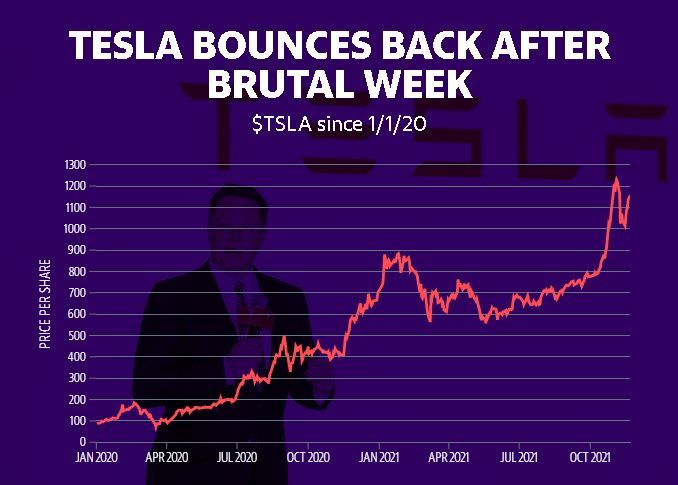 Tech mogul Elon Musk is no stranger to the limelight — he was famously forced to step down as chairman of Tesla in September 2018 following a Twitter debacle in which he suggested that the company possessed both the funding and investor support to buy out stockholders at $420 a share. All of this resulted in a $40 million settlement with the SEC and his resignation as chairman (and ineligibility for reelection for three years for the position), but he was able to keep his job as CEO and remain on the company's board. Since then, Tesla's share value has skyrocketed to over $1,100 per share and the company continues to produce record sales and delivery numbers.

And although Musk did not found Tesla — that credit actually goes to two men by the names of Martin Eberhard and Marc Tarpenning — he also famously serves as CEO of SpaceX, a private commercial spaceflight company that he founded himself in 2002, two years before he became the largest shareholder and chairman of Tesla in 2004. SpaceX stands amongst competitors Blue Origin and Virgin Galactic (SPCE), with its sights set on facilitating the first manned mission to Mars as early as 2024. SpaceX continues to build upon its close relationship with NASA in which the company has undertaken resupply and crewed missions.


Brian Chesky: Airbnb (ABNB)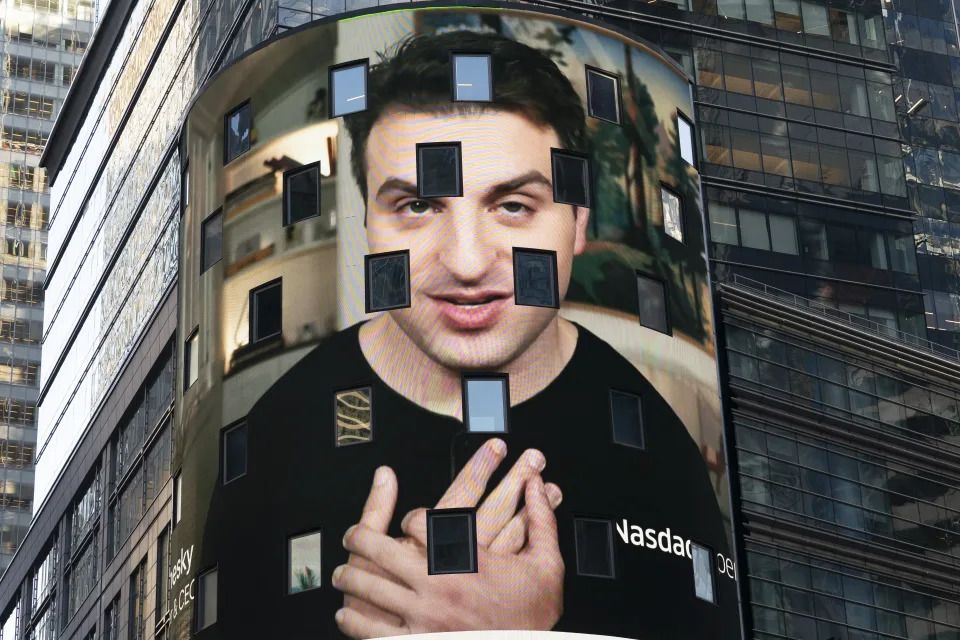 Brian Chesky, CEO of Airbnb, is shown on an electronic screen at the Nasdaq MarketSite, Thursday, Dec. 10, 2020, in New York. The San Francisco-based online vacation rental company holds its IPO Thursday.

Brian Chesky cofounded Airbnb in 2008 along with fellow Rhode Island School of Design alum Joe Gebbia and Harvard graduate and technical architect Nathan Blecharczyk. Each founder assumed a different role within the company, with Chesky now serving as CEO, Blecharczyk as chief strategy officer and chairman of Airbnb China, and Gebbia as chair of Samara and Airbnb.org. Airbnb was created with the mission of creating a world "where anyone can belong anywhere," and this is reflected in their logo which they call the "bélo" or the "universal symbol of belonging."

Y Combinator accepted Airbnb into its seed funding program as part of its winter 2009 class, a cohort of fewer than 20 companies. Soon after, the company would begin rapidly expanding overseas and see tremendous growth in bookings. The company went public in December of 2020 with a valuation of just under $50 billion.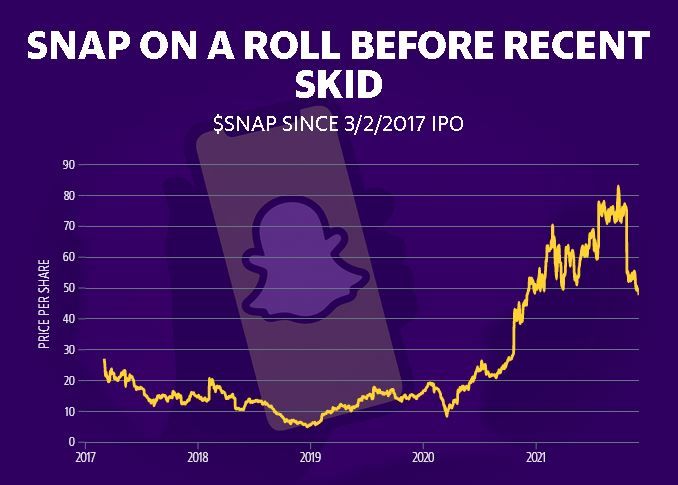 Evan Spiegel: Snap Inc. (SNAP)

Evan Spiegel first proposed the idea for Snapchat in a product design class in April of 2011. The platform was based upon the idea of "ephemeral messaging," or communication through temporary messages using multimedia. Spiegel would further his work on the project with Stanford classmates Reggie Brown and Bobby Murphy, later producing a prototype for the app known as "Picaboo." The trio renamed the platform as Snapchat and the app released on iOS in July 2011. It reached 1 million active daily users by the end of 2012 and went on to become one of the most popular social media platforms in the world. The company went public in March 2017 with a valuation of around $24 billion at $24 a share, with shares worth around double that today.


John Mackey: Whole Foods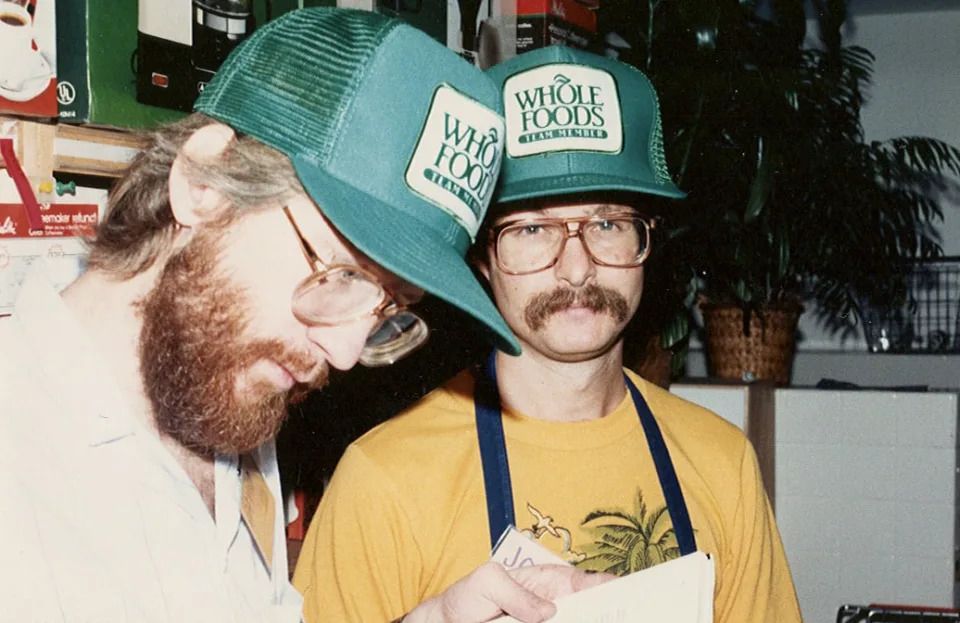 David Matthis and John Mackey for Houston's Shepherd opening (1984).

Although Whole Foods was acquired by Amazon (AMZN) in 2017 for $13.7 billion, John Mackey continues to shape the trajectory of the brand as CEO of the company and an outspoken advocate for organic foods and animal welfare. He also currently serves on several boards of directors for nonprofits including Global Animal Partnership, The Humane Society of the United States, and Conscious Capitalism.

Mackey started his first health food store called SaferWay in 1978 in Austin, Texas, with then-girlfriend Renee Lawson Hardy, running the food store as well as a health food restaurant on the floor above. In 1980, they merged SaferWay with Clarksville Natural Grocery, a company run by Mark Skiles and Craig Weller, renaming the business Whole Foods Market. Mackey, Lawson Hardy, Skiles, and Weller are all co-founders of Whole Foods.