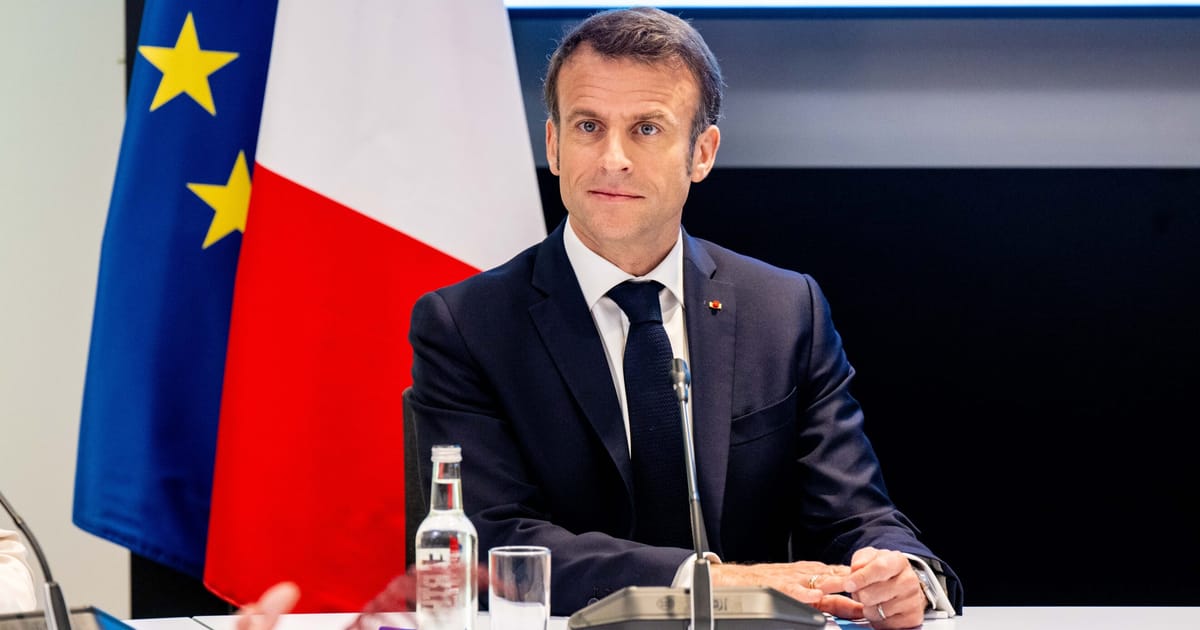 Je ne regrette rien: Macron defends his comments on not being US 'vassal' over Taiwan
France has no lessons to learn from anyone, the president said.
French President Emmanuel Macron on Wednesday insisted that France's dispatch of a frigate to Taiwan showed its commitment to regional security, but doubled down on his remarks that France would not act as a "vassal" by following U.S. hardliners into a conflict over the democratic island.

"Being allies doesn't mean being vassals ... Just because we are allies, just because we do things together that we decide to do, doesn't mean that we don't have the right to think on our own and that we will follow the most extreme people in a country that is allied with us," Macron said during a joint press conference with Dutch Prime Minister Mark Rutte on a visit to the Netherlands.

"When we look at the facts, France has no lessons to learn from anyone, not in the Ukrainian theater, nor the Sahel theater, nor the Taiwan theater," Macron said.

His comments come after he told POLITICO and the French newspaper Les Echos that Europe should avoid being ensnared in conflicts that were not its affair, and should not act as "followers" of the U.S. when it came to the defense of Taiwan. His remarks triggered deep concern over the transatlantic alliance just as the U.S. is providing the lion's share of military assistance to Ukraine, and Communist China is making increasing bellicose moves on Taiwan.

China considers the island part of its territory, a claim rejected by Taipei. "The paradox would be that, overcome with panic, we believe we are just America's followers," Macron said in the interview.

Answering repeated questions on these comments, the French president said his position was "very clear" and argued that his comment didn't trigger a backlash from the White House.

"The position of France and the Europeans is the same on Taiwan. We are in favor of the status quo and this policy is constant, it has not changed, it is the One China policy and the search for a peaceful settlement of the issue," Macron said, noting that "this position has always been compatible with the role of allies."

While defending Macron, France's Economy Minister Bruno Le Maire on Wednesday accused Washington of applying double standards when it comes to trade with China.

"Some, for example in the United States, say that we should completely decouple Western economies, American or European, from the Chinese economy. What I see is that the volume of trade between China and the United States has never been so high .... we are asking Europe to give up trade that has increased between the United States and China. We don't want to be the village idiots, who get screwed and let other powers trade with China while we would no longer have the right to do so."

Le Maire declined to respond to reporters asking him whether he would visit Taiwan, if invited.