Meet the designers moving the menswear needle around the world.
As the very definition of masculinity itself changes with the times, there has been greater attention and significance granted to menswear labels and to the designers behind them. In keeping with L'OFFICIEL's century-long commitment to finding the new and upcoming, and in collaboration with L'OFFICIEL's global partners, we present a dossier of the most interesting talents to watch today. These creatives are leading the conversation, pushing the norms, and setting a new tone of self-expression for men everywhere.


Bode, USA


Bode's Fall/Winter 2021 collection A Year Off reflects the global sense of loss and sadness of the past year and a half; it is also a sartorial love letter to designer Emily Bode's father, Bill Bode, and the year he took "off" in the late '60s, delaying university by traveling and exploring. The pieces in the collection are a nod to Bill's peripatetic lifestyle during that period, and also are in stark contrast to the COVID-19 year-plus-long pause that the world is only now perhaps waking up from. Incorporating "female-centric" traditions of quilting, mending, and appliqué, Bode's menswear pieces offer a fresh take on modern workwear.


Leonsenberg, Lithuania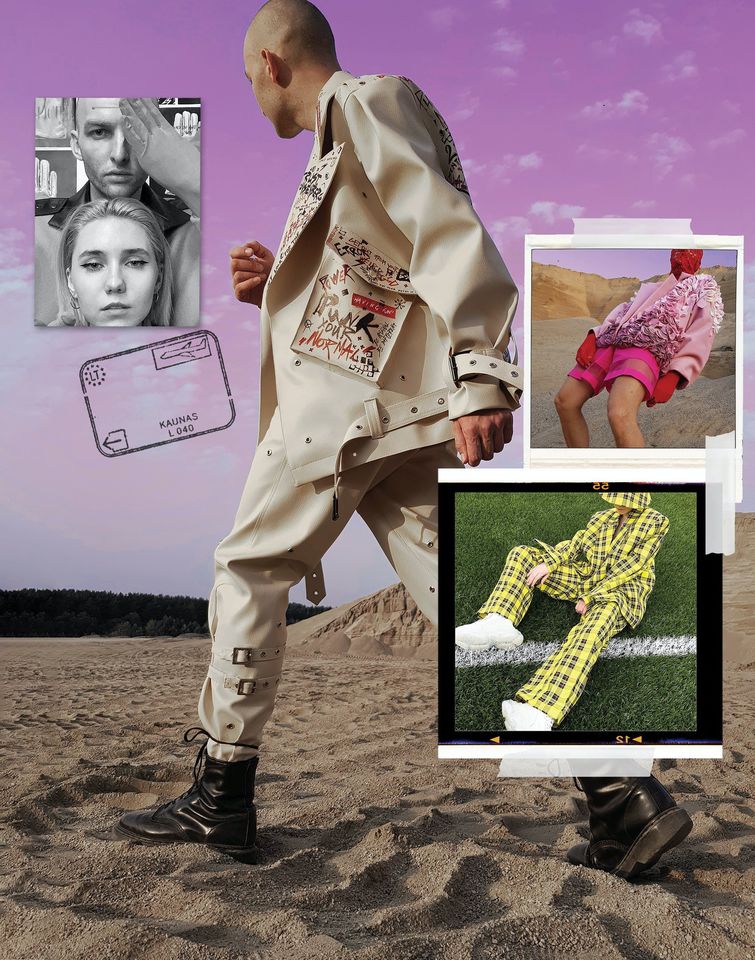 The "monotonous" nature of Viktorija Rosenberg and Leonas Paulius' home culture-"people are still scared to speak loudly"-has made the designers anything but dull. "It influences us to create in the opposite, more daring direction," they say of their brand Leonsenberg. The unisex label has had five publicly presented collections, and incorporates an element of performance into each one. The result is loud, flamboyant, and provocative.


Kit Woo, Malaysia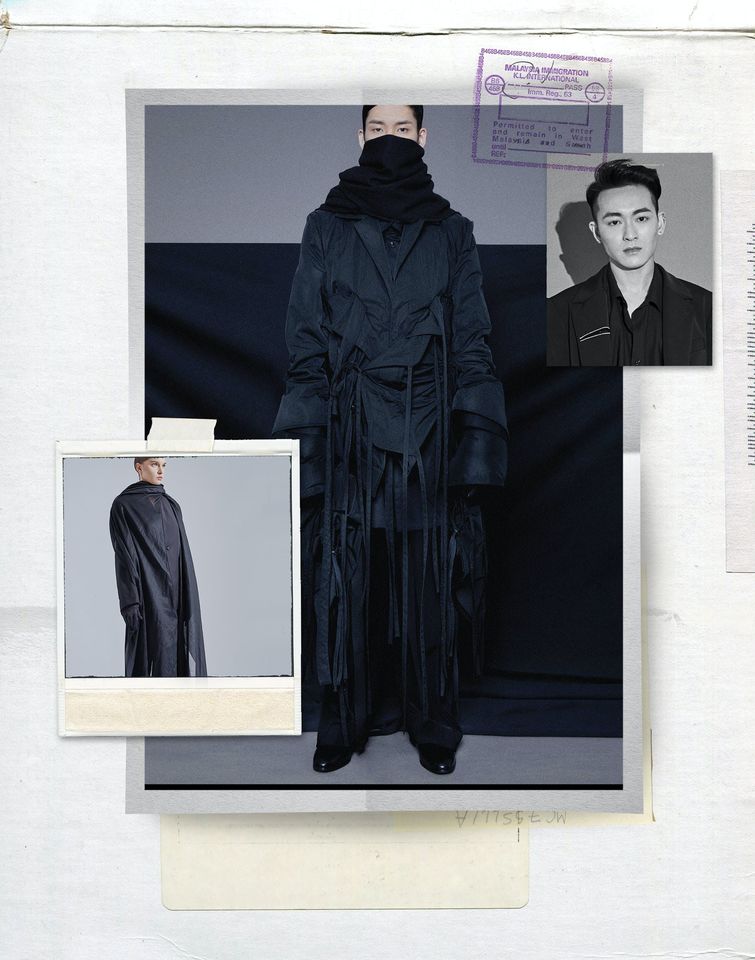 Kit Woo describes his eponymous brand as "ambiguous." Growing up in Malaysia, Woo studied fashion in Singapore, then moved to New York to attend Pratt Institute and volunteer as a backstage dresser at New York Fashion Week. When he returned to Malaysia in 2016 and established his experimental brand, Woo deliberately rejected the "right fit" mentality in his clothes: All of his designs encourage the wearer to find styles and pieces that suit them, rather than asking the wearer to conform to the clothes.


The Pack, Mexico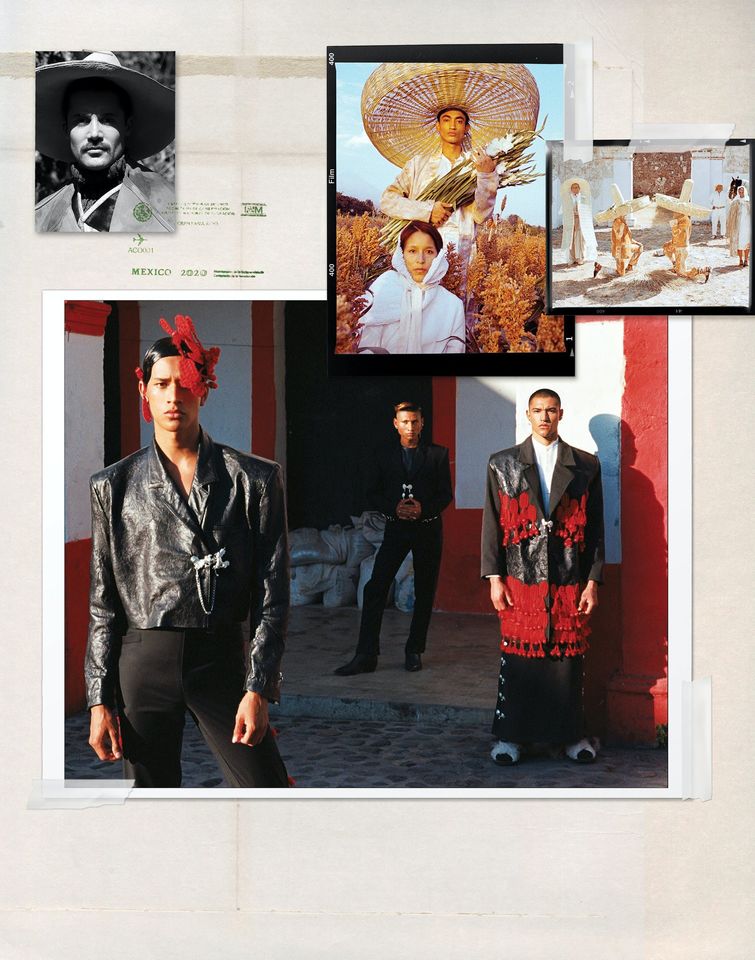 Raised in Mexico City by a father who worked in politics and an economist mother, Patricio Campillo grew up immersed in the culture of the charro: the traditional Mexican horseman. With early career forays into government work and fashion journalism, Campillo realized his calling when a womenswear-designer friend asked him to create a menswear capsule collection. Two years later, Campillo launched The Pack-a brand imbued with strong pride in Mexican history, heritage, and craftsmanship. The brand presents masculine-leaning but androgynous pieces inspired by nature, tradition, and, yes, charros.


Federico Cina, Italy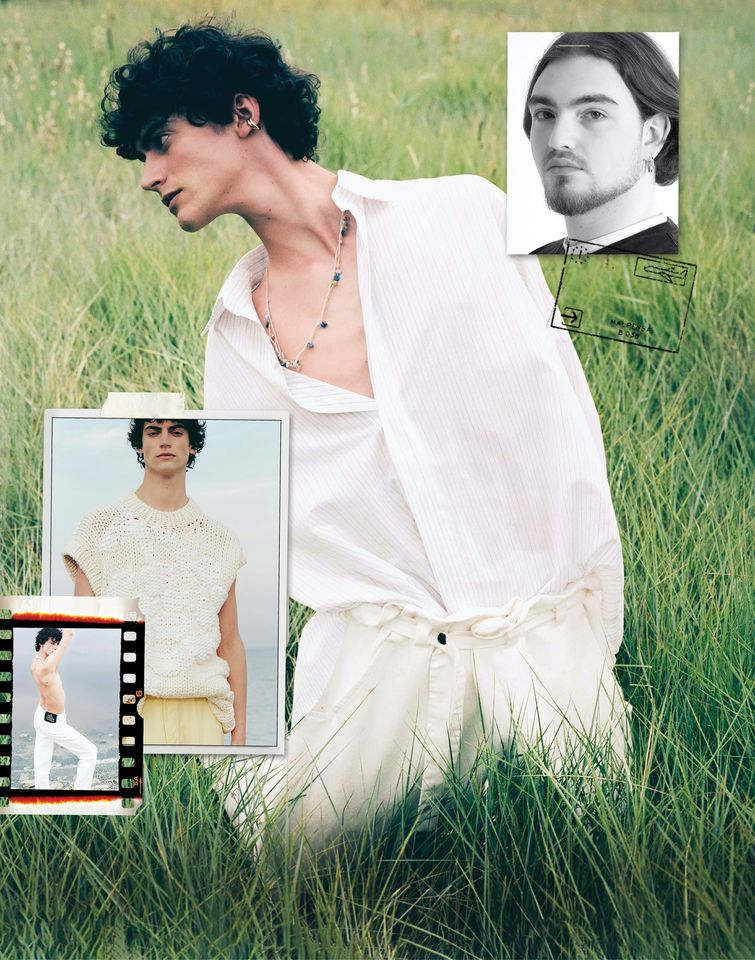 At the age of three, Federico Cina told his mother he felt he had been "born in the wrong place." By the time he was seven, he was learning to sew from his seamstress aunt. At ten, Cina was sewing himself, making costumes and clothing for friends. After leaving home for school in Florence, and later working in New York for Brooks Brothers, and in Milan for Emilio Pucci, Cina has returned to his family home base of Emilia Romagna, Italy with a new appreciation for his roots. A semifinalist for the 2021 LVMH Prize, Cina considers his biggest accomplishment "being able to accept and draw positivity from my culture and my origins."


EgonLab, France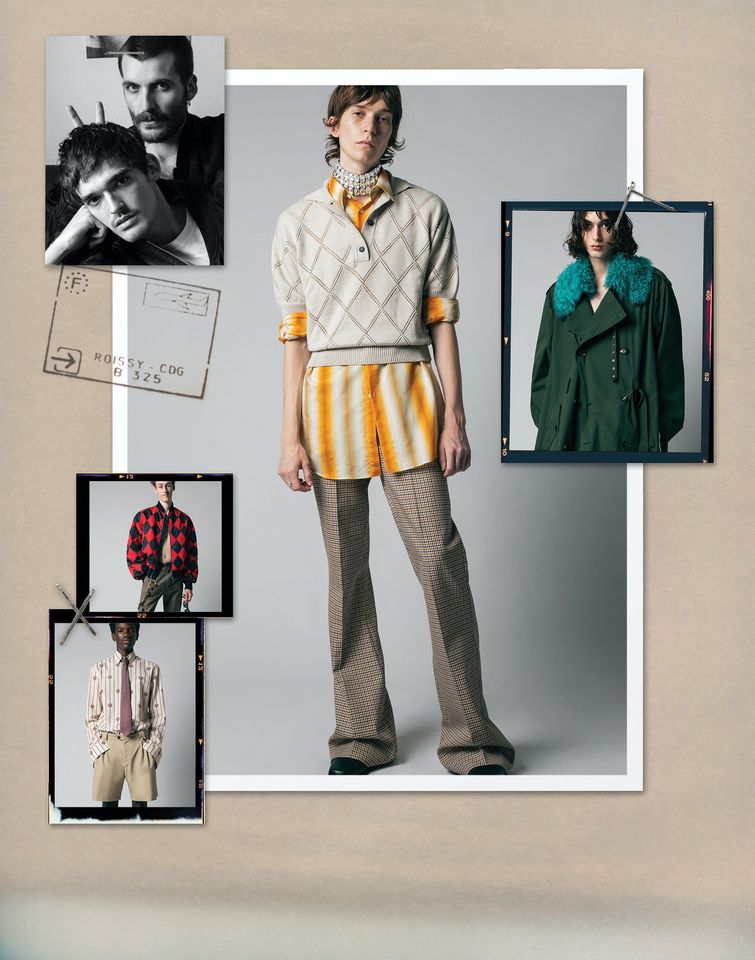 EgonLab designers Florentin Glémarec and Kevin Nompeix list Jean-Paul Gaultier, Alexander McQueen, and Phoebe Philo as their influences-as well as their own grandparents."They perfectly mixed tailoring and sportswear!" says the design duo. Just two years after the creation of the brand, EgonLab was named a finalist for the Pierre Bergé prize of the ANDAM Fashion Award. Their "tailored urban-punk" pieces deliberately live in the "in-between" spaces: never quite categorizable, their clothes serve as malleable armor for their wearers, who are free to make of them what they please.


Carbone, Argentina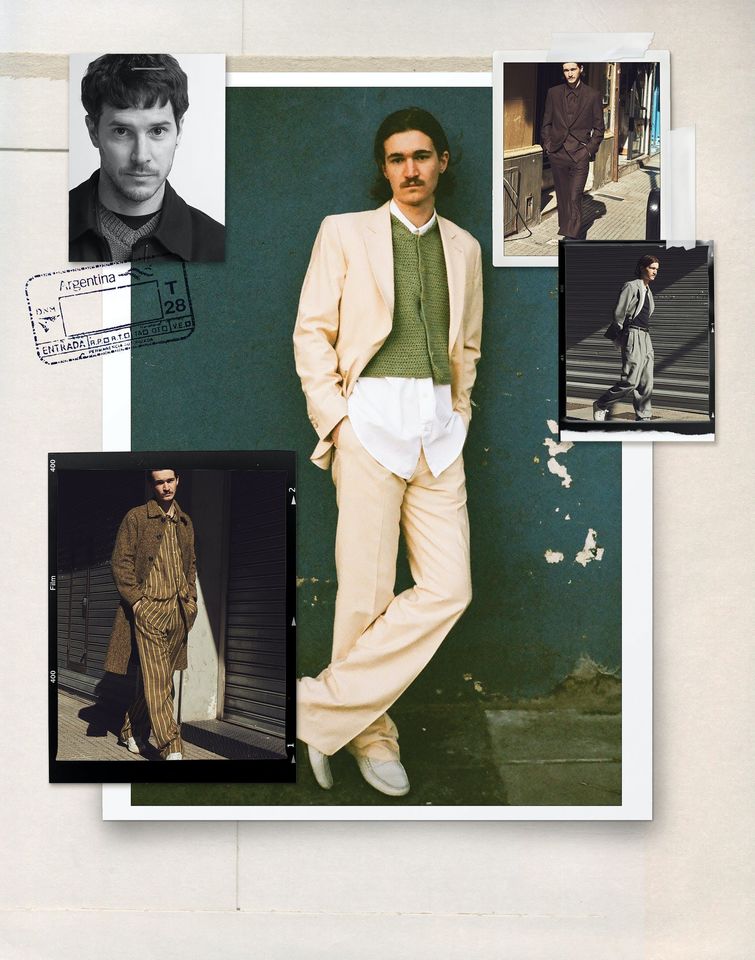 After nearly two decades in the fashion industry, Argentina designer Matías Carbone thought it was time to launch his eponymous label. Carbone's values-and the those of his line-stem from the slower pace that results from being removed from fashion's capitals. "This 'disadvantage' has become central in the way Carbone thinks about clothing in terms of construction and durability," he says. The designer, who describes his clothes as "unhurried" and "treasurable," creates pieces he hopes clients will be able to treasure for years to come.


Sean Suen, China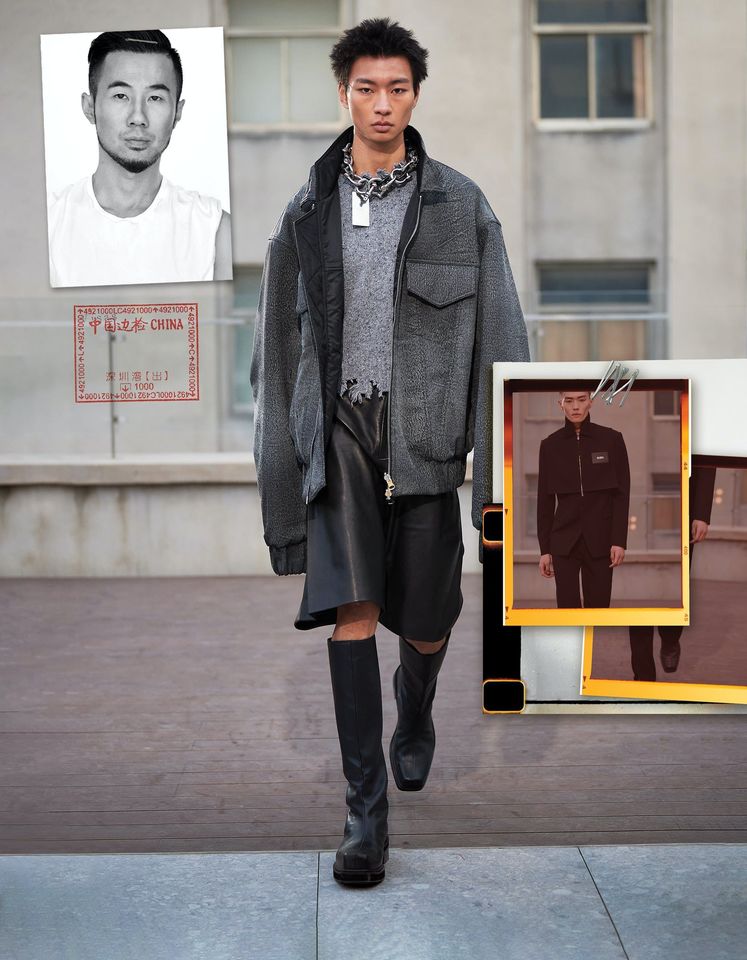 A true artist, graphic-designer-turned-fashion-entrepreneur Sean Suen uses the traditional constructs of structures, materials, and composition to search for a future concept of masculinity. Suen describes his designs as "unassuming, romantic, and diverse," and draws inspiration from cinema and architecture for a prolific variety of offerings from artistic statement pieces to streetwear.


Freiheit, Brazil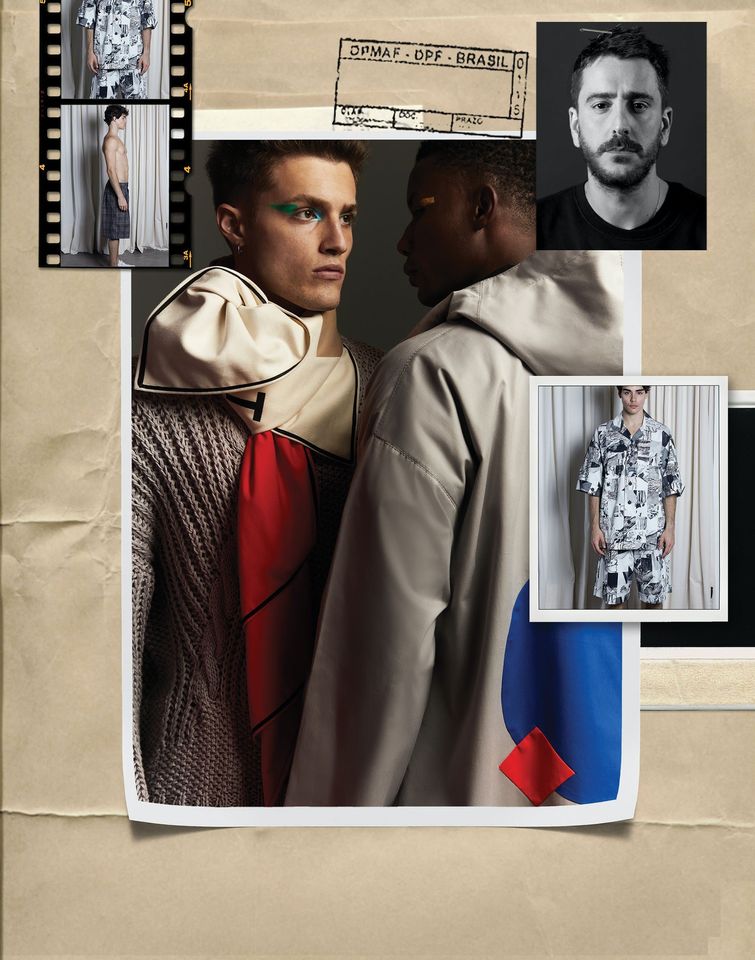 Founded by Marcio Mota, Freiheit (meaning "freedom" in German) embodies the concepts of creative workwear, genderless shapes, and slow fashion. Inspired by the modern, geometric lines of Brazilian architecture; vintage workwear from Sweden; and early memories of his grandmother at her sewing machine, Mota speaks almost reverentially of the magical, transformative qualities of fashion: "The infinite possibilities that thread and fabric together can produce...The world urges us to think differently and make things better."