Replacing heavy plaster walls with steel beams and open bookshelves adds a contemporary feel to this venerable brick home.
In this whole-house remodel of a venerable brick Tudor home, steel was an explicit part of how DeForest Architects sought to honor the existing structure while giving it a more contemporary bent. Whereas so much of the Tudor language is about weight—punched openings, masonry arches, and steep roof pitches—intervening with steel enabled the architects to create a sense of lightness and openness more appropriate to how many families live today.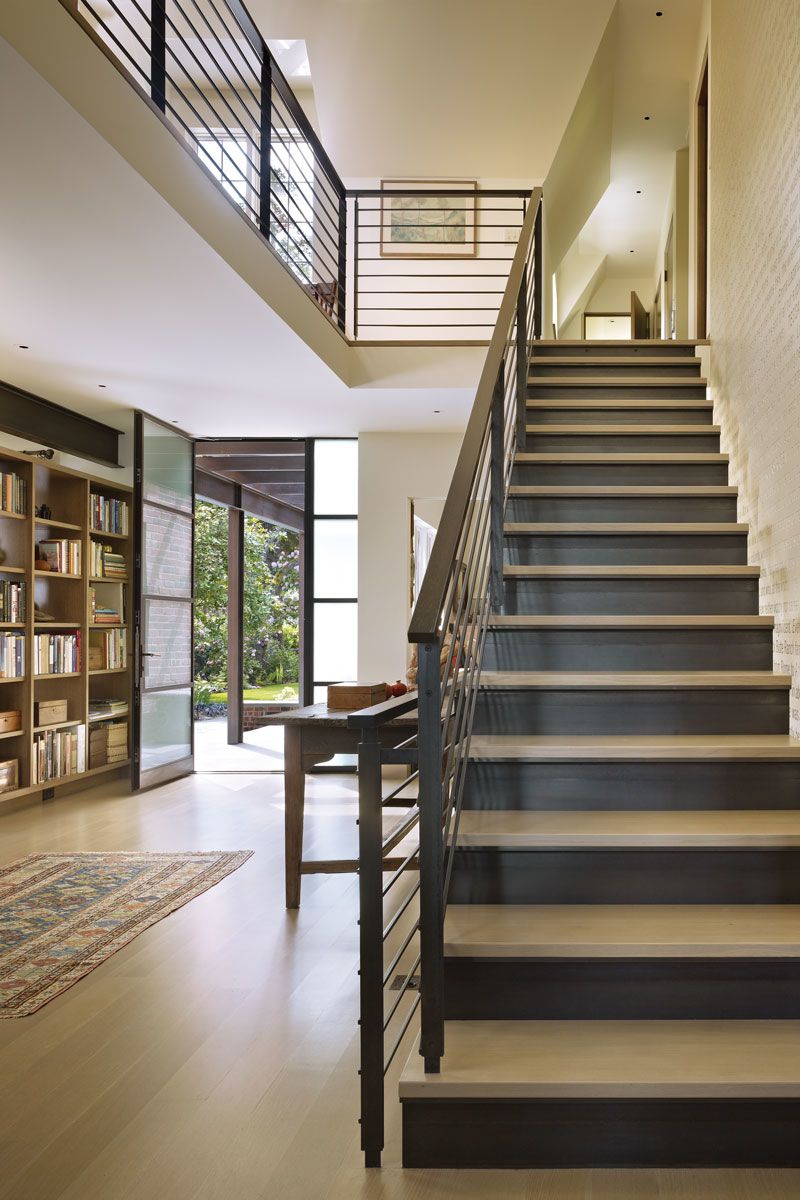 Steel windows, doors, and exposed structure open the interior to light and views. The main stair is composed of a slender blackened-steel railing, oak treads, and structural steel sections (used elsewhere to open up walls and form the entry arbor). On the main floor, heavy plaster walls between the entry, kitchen, dining, and living rooms were replaced with steel beams and open bookshelves. Tudor-style faux beams were removed to lighten the living-room ceiling. Elegantly minimal steel windows and doors provide a counterpoint to the heavy brick masonry and maximize light and views. The interior palette is a dialogue of old and new, with stained white-oak floors, cabinets, and interior doors combined with natural stone and neutral paint colors to create a sense of calm and continuity.