The fragrance joins the Loewe Botanical Rainbow collection with a fresh story to tell.
Nature is full of contrasts, perhaps that's where our fascination for them comes from. And, when combined, these create the perfect balance. We find, for example, the feeling that a sunset inspires, the warm rays playing with the dark hues of an upcoming evening; or a snow flower that spreads its beauty on the glaciers of Europe. Loewe decides to experiment with the concept of oppositions and picks up a range of daring elements for its colorful fragrance collection: Loewe Botanical Rainbow.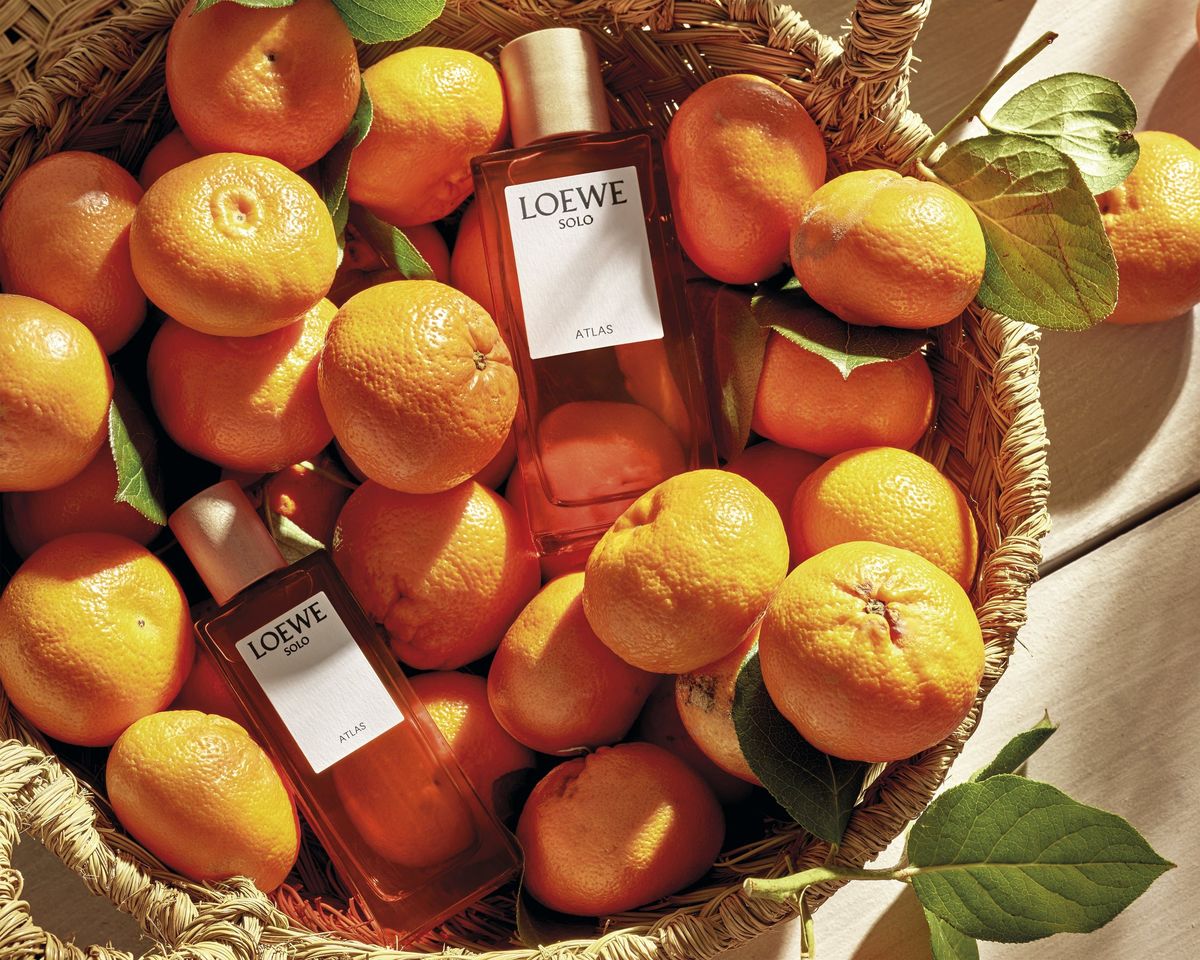 Loewe Solo Atlas, 2021. Courtesy of the brand.

The newest member of the family is Loewe Solo Atlas, inspired by the contrasts of the Atlas Mountains as the union of two different worlds: the blue seas of the northern Mediterranean and the arid sands of the southern Sahara desert. It is composed of floral, marine, and green notes that are gracefully contrasted with notes of the absolute Moroccan mastic, peony, and mandarin, while the salt with musk and amber finish doing the magic.

Loewe Solo Atlas is visually represented by the warm colors of sunset: red, yellow, and orange.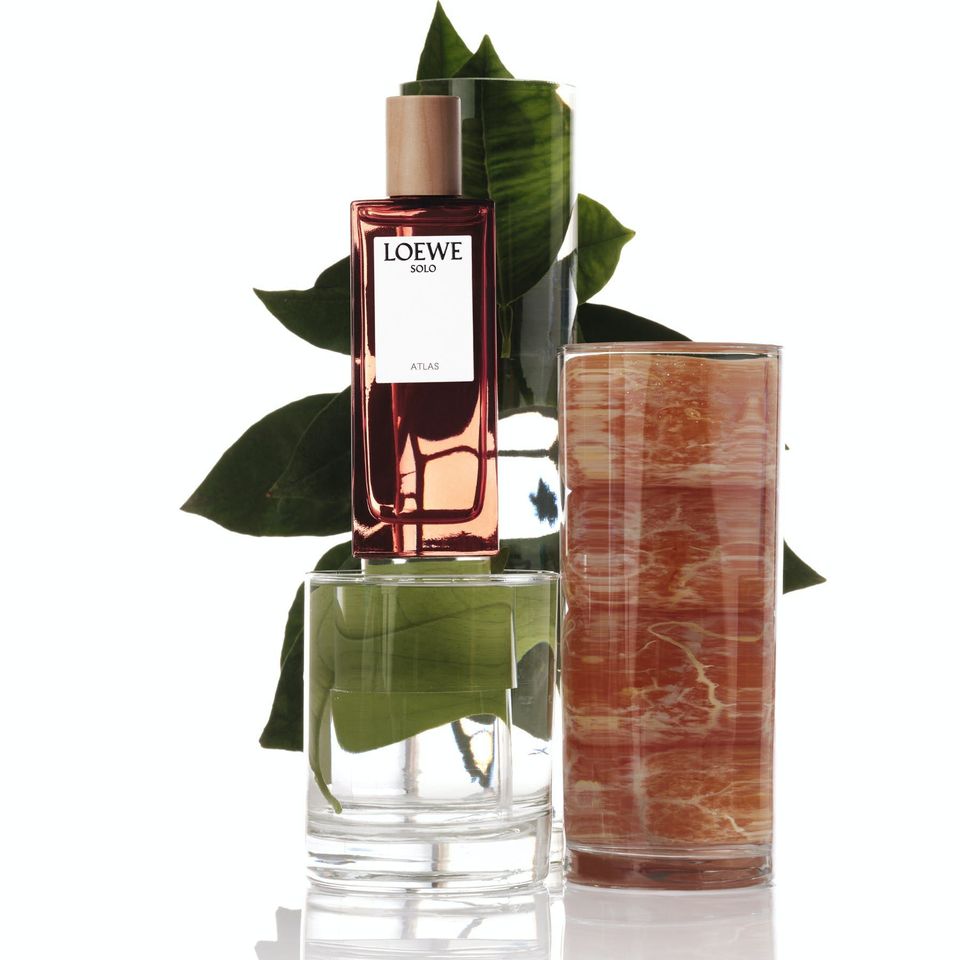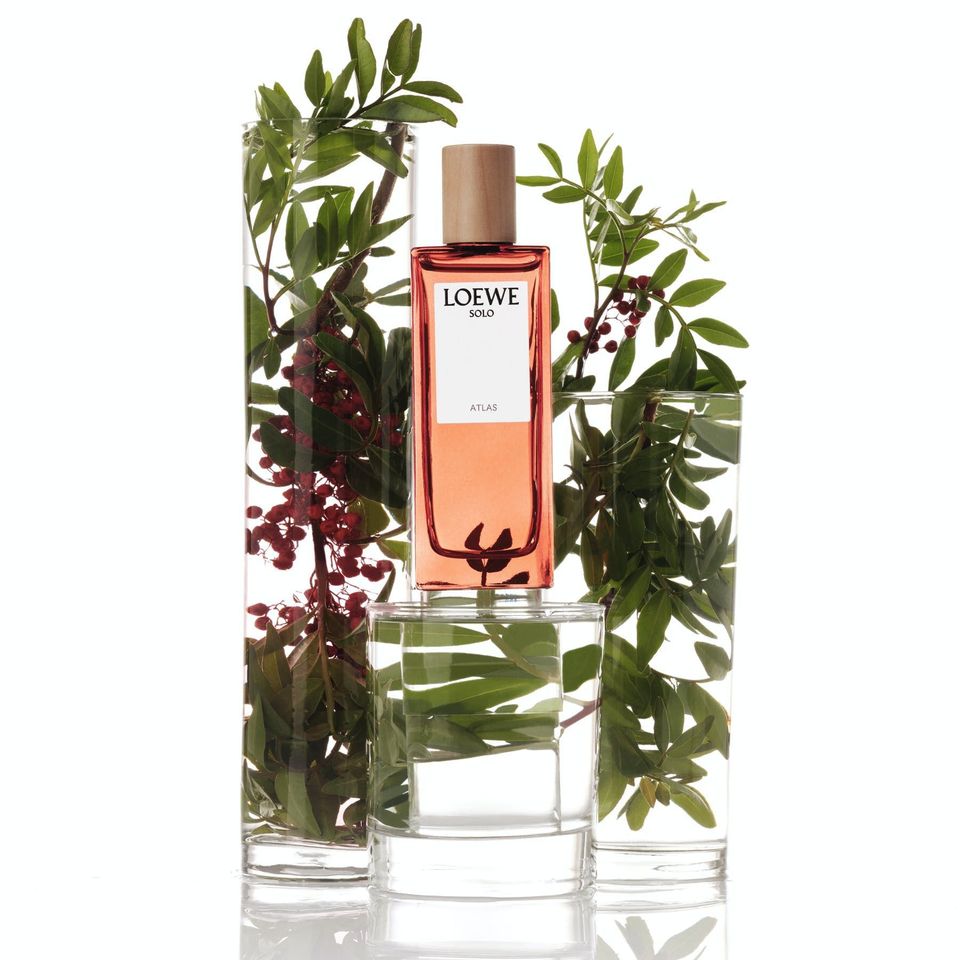 The fragrances in the collection come in different shades; when joined, they form a timeless rainbow. Encapsulated in the iconic Botanical Rainbow block bottle, Loewe Solo Atlas Eau de Toilette comes in a vibrant dark reddish bottle that is a must in your collection.