Former Health Secretary Matt Hancock has been suspended as a Conservative MP after joining the cast of I'm A Celebrity... Get Me Out of Here!
Mr Hancock will swap representing his constituents at Westminster for eating bugs in the jungle in Australia.

But Tory party managers have taken a dim view of the West Suffolk MP's decision to take part in a reality TV show while Parliament is sitting.

The Tory chief whip said it was "serious enough" to warrant suspension.

Simon Hart, who is in charge of Tory MP discipline, said he had taken the decision after speaking to Mr Hancock.

Andy Drummond, deputy chairman of the West Suffolk Conservative Association, said he was looking forward to seeing Mr Hancock "eating a kangaroo's penis".

The campaign group Covid-19 Bereaved Families for Justice called Mr Hancock's decision "sickening", and called for ITV to remove him from the programme.

The group tweeted: "Matt Hancock isn't a 'celebrity', he's the former health secretary who oversaw the UK having one of the highest death tolls in the world from Covid-19 whilst breaking his own lockdown rules."

Rishi Sunak's official spokesman said: "The PM believes that at a challenging time for the country, MPs should be working hard for their constituents, whether that is in the House or in their constituency."

The spokesman said it was "unlikely" Mr Sunak would be watching the programme.

When MPs have the whip suspended, they are kicked out of the party within Parliament but remain an MP and continue to be paid.

Conservative MP Tim Loughton said Mr Hancock had been an "absolute prat" and losing the Tory whip was "the least he deserves".

"I'm completely disappointed and disgusted that he's put himself and his so-called celebrity career ahead of serving his constituents," he told Times Radio.

He added that if Mr Hancock's local Conservative association "have got any sense they might deselect him as well" - a move that would prevent him standing as a Tory candidate at the next election.

Some West Suffolk constituents told the BBC they thought Mr Hancock should be focusing on local issues, not jetting across the world for a reality show.

One said it was a shame he thought it was a better use of time than serving his constituents, while another objected to him going to the jungle as bills go up, people are losing jobs and there's not enough money.

Kezia Dugdale, who was a member of the Scottish parliament when she went into the jungle in 2017, warned it was a risky decision for Mr Hancock but could be empowering and comforting to lots of people if he talks about his own dyslexia.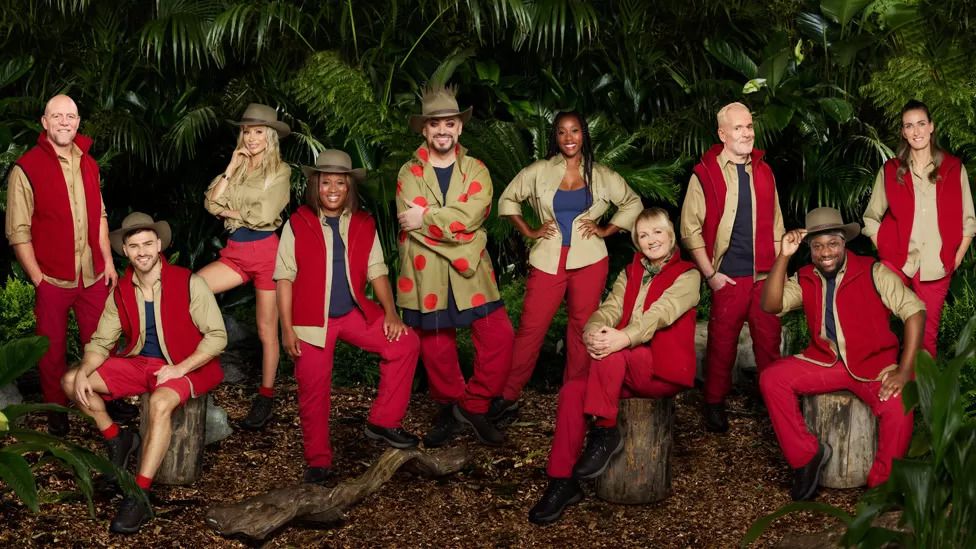 Mr Hancock will join 10 initial campmates in Australia

Sources close to Mr Hancock said: "Matt doesn't expect to serve in government again, so it's an incredible opportunity for him to engage with the 12 million Brits who tune in every single night.

"Matt has told the whips in Parliament and he will use his time in the jungle to promote his dyslexia campaign."

He will be a late addition to the ITV show, which returns to Australia this year and will star Euro 2022 winner Jill Scott, ex-rugby star Mike Tindall and singer Boy George, among others.

The BBC understands Mr Hancock has been working on several reality TV projects in recent months.

The former health secretary joins a long list of politicians to have braved the Bushtucker Trial, including former Culture Secretary Nadine Dorries.

Ms Dorries, who was the first celebrity to be eliminated in the 2012 series, tweeted: "At least he doesn't have to worry about George Osborne in No 10 waiting to remove his whip when he gets back!"

She had the whip suspended for six months after failing to notify party bosses she was appearing.

Former Liberal Democrat MP Lembit Opik and the former leader of the Scottish Labour Party Kezia Dugdale have also made appearances in the jungle-set reality contest.

Political figures on reality TV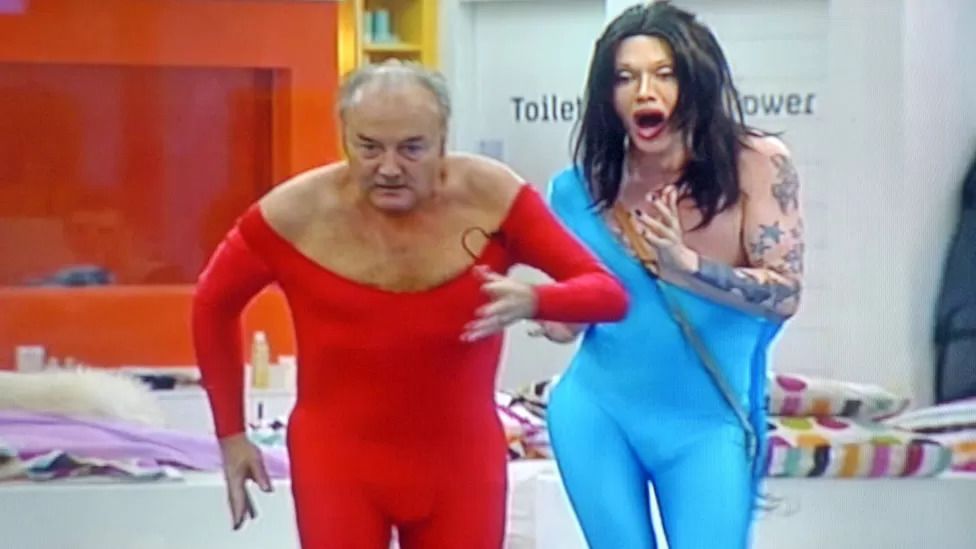 George Galloway in red leotard and Pete Burns in blue leotard doing robotic dance

George Galloway - Famously donned a leotard for a robotic dance and impersonated a cat on Celebrity Big Brother in 2006, while serving as a Respect MP

Penny Mordaunt - Commons leader and former Tory leadership candidate appeared on ITV's Splash! in 2014, a celebrity diving competition. She cleared it with Conservative whips and donated her fee to charity

Ed Balls - Former Labour cabinet minister appeared on Strictly Come Dancing in 2016

Robert Kilroy-Silk - Former UKIP MEP was on I'm A Celebrity in 2008

Ann Widdecombe - Former Tory minister took part in Strictly Come Dancing in 2010

Edwina Currie - Former Tory minister did both Strictly Come Dancing in 2011, and I'm A Celebrity in 2014

Mr Hancock has been out of government since he resigned as health secretary after he broke lockdown rules by having an affair in his departmental office.

He had been running to chair the powerful House of Commons Treasury committee, but dropped out of the race on Monday.

The Liberal Democrats are calling for Mr Hancock to "forego his MP's salary for the duration" of his time on I'm a Celebrity.

Labour MP Chris Bryant, who chairs the Commons standards committee, has gone further, calling for Mr Hancock to face a by-election. He called Mr Hancock's decision "deeply unpleasant".

SNP spokesman Pete Wishart also joined with the criticism, adding: "It speaks volumes that Matt Hancock would rather be stranded in a remote jungle eating kangaroo testicles than spend a moment longer on the Tory benches at Westminster."