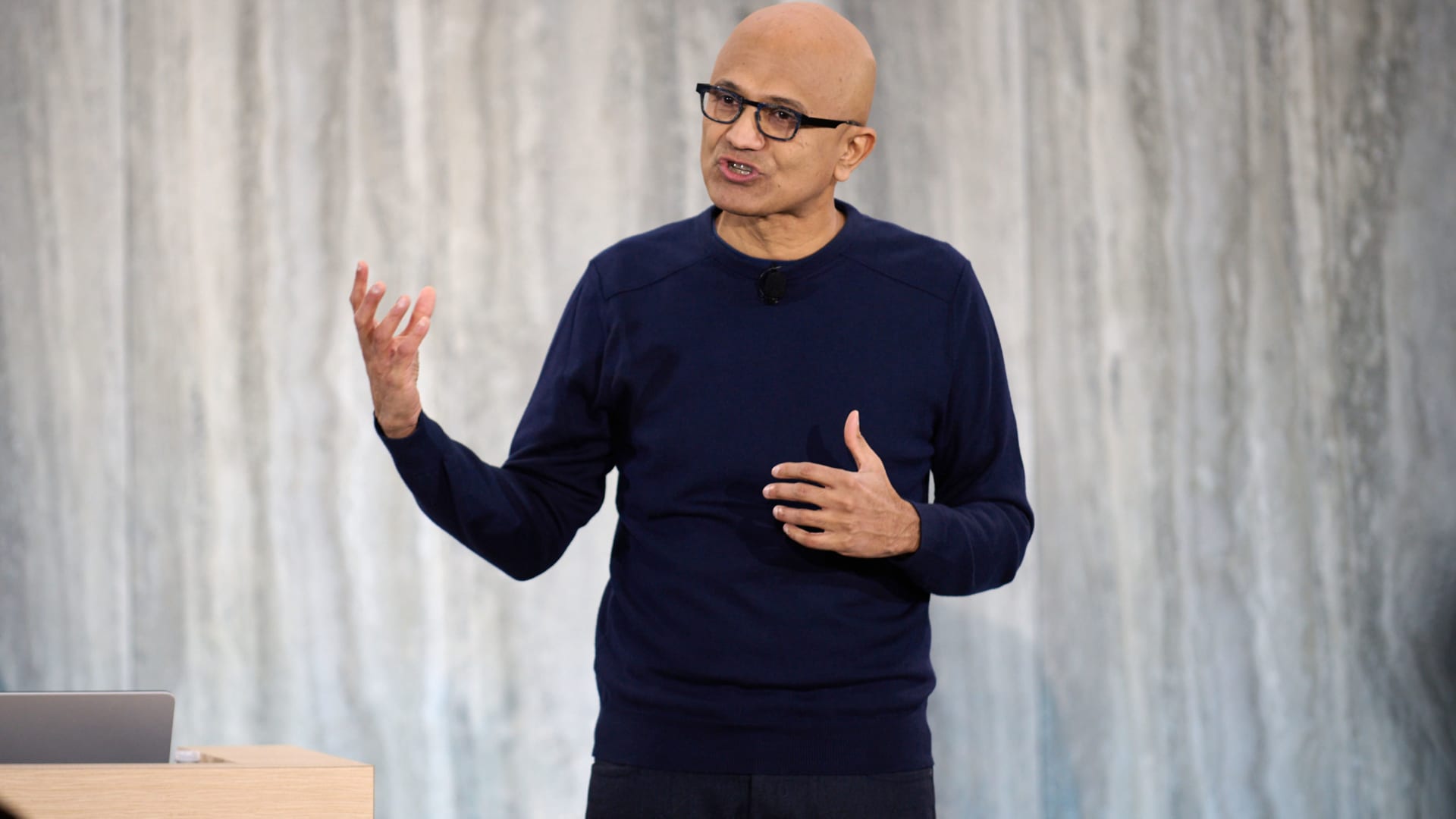 Microsoft will let companies create their own custom versions of ChatGPT, source says
Microsoft is planning to let companies, schools and governments create their own chatbots with OpenAI's ChatGPT for purposes like customer service.
Microsoft plans to release software to help large companies create their own chatbots similar to ChatGPT, CNBC has learned.

In the two months since startup OpenAI released ChatGPT to the public, it has become a hit, impressing people with its ability to spit out comments on a wide variety of topics and in many styles. UBS analysts said last week that it's on track to reach 100 million monthly active users more quickly than video-sharing app TikTok.

Microsoft is seeking to capitalize on the attention in multiple ways. The company provides the cloud-computing back end for ChatGPT, and in January Microsoft said it had invested billions of dollars in OpenAI. Microsoft has also been working to incorporate OpenAI technologies into its own products. On Tuesday, Microsoft announced that it is augmenting Bing, its search engine, and Edge, its internet browser, with ChatGPT-like technology.

In addition, Microsoft plans to announce technology for companies, schools and governments to create their own bots with ChatGPT, according to a person briefed on the matter, who asked not to be named while discussing private plans. Microsoft imagines helping clients launch new chatbots or refine their existing ones with the new technology, which could suggest responses for call-center agents to use during customer service conversations, the person said.

The underlying artificial intelligence model of ChatGPT cannot currently provide substantial answers about anything that happened after 2021, because it hasn't been trained on recent information. But Microsoft intends for chatbots launched with its business ChatGPT service to contain up-to-date information, the person said.

The service should also provide citations to specific resources, the person said, just as the new Bing and Edge will do. (The current public version of ChatGPT does not cite sources.)

ChatGPT has not been cheap for OpenAI to operate. Each chat probably costs "single-digit cents," CEO Sam Altman said in a December tweet, suggesting that serving chats to 100 million people a month could cost millions of dollars. Like other cloud infrastructure providers, Microsoft is mindful of customer spending and likely doesn't want the service to end up costing clients great sums more than they had imagined. To that end, the tech company plans to give customers tools to estimate and limit spending, the person said.

Microsoft also has discussed letting enterprise customers display a customized message before interacting with their chatbots, similar to how the new Bing will display a welcome screen indicating it can respond to complex questions and provide information.

In addition, Microsoft wants to give customers ways to upload their own data and refine the voice of their chatbots, and it intends to let customers replace Microsoft and OpenAI branding, the person said.

Microsoft did not immediately respond to a request for comment.

Meanwhile, archrival Google is moving forward with similar plans using its own technology. On Monday, Google parent Alphabet announced an AI chatbot named Bard, and CEO Sundar Pichai told employees in an internal email that it will soon enlist developers and enterprises to test an API that lets them access the underlying LaMDA technology.