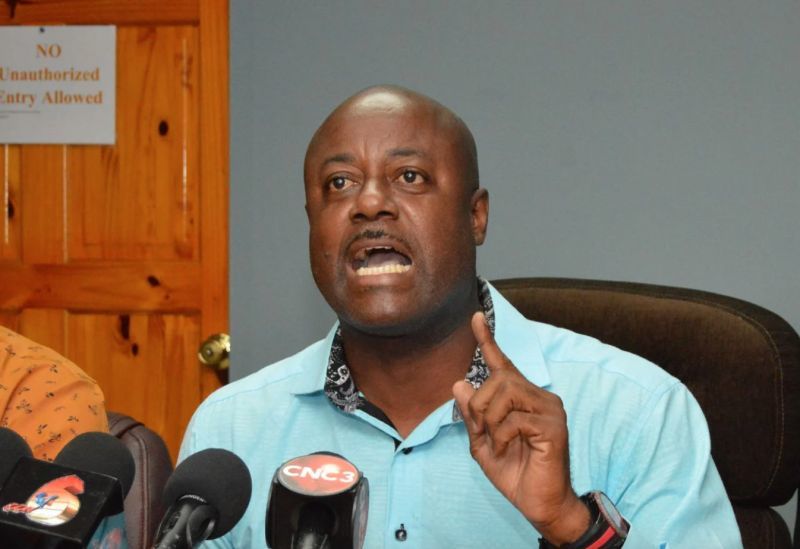 More Trinidad prison officers targeted for death – association head
Prisoners at the Maximum Security Prison in Arouca have reportedly threatened to kill 13 prison officers before Christmas if the officers are not transferred from Wayne Jackson Building.
This comes after two prison officers were murdered days apart last Friday and Monday. Prison officer Trevor Serrette was the first killed at his vegetable and fruit stall in Valencia last Friday and on Monday, prison officer Nigel Jones was shot dead in Siparia.

The threats were confirmed at a media conference yesterday by Prison Officers' Association general secretary Lester Walcott.

"The information I have is that inmates at Building 13, which is now called Wayne Jackson Building, have said that 13 prison officers will be killed before Christmas if they are not moved out of the building and that is the message we are getting from behind the walls, or one prison officer will be killed every week and that was also the information we received."

He added, "This is the kind of person that we have behind bars that are controlling the system to kill a prison officer, as they are pleased to get their way. And that is why I am saying as a nation that has a national security framework, that if we allow this evil act to continue, we have failed the country."

Walcott said prison officers attached to the unit are now unwilling to work unless certain security measures are put in place.

A total of 100 prison officers are assigned to the Wayne Jackson Building, which unit houses criminal elements from the Muslim gang.

The executives said they had lost all confidence in the Ministry of National Security Ministry and Minister Fitzgerald Hinds.

President Ceron Richards said they are now calling on Prime Minister Dr Keith Rowley, as head of the National Security Council, to intervene.

Richards said, "We have brought proposals to the Ministry of National Security and the Attorney General on matters relating to the prison and these have fallen on deaf ears and we are yet to see the implementation. National security is under attack, the country is under attack through the Prison Service, since the service is a key apparatus of national security and our institution is under serious attack by the criminal elements and what we are not seeing is any meaningful response by the State to treat with those attacks over the years," he said.

Richards said his members are asking for an immediate and urgent meeting with the Prime Minister on matters relating to the prison.

He said his officers made it very clear that they only want to meet with the Prime Minister and they are hoping he is sympathetic, empathetic and responsible enough to meet with the association to have discussions and treat with this matter in a very quick time.

The association was tight-lipped on some of the measures they want the Prime Minister to put in place to ensure their security.

"Prison officers over the years have been in an ongoing war. When your members are being taken out one by one over the years, we have been and continued to be in war with the criminal elements for a number of years and there is no other way to describe it when people are being gunned down brutally under these circumstances. There is only one word that can describe that, we are in war with the criminal elements and that is a fact," he said.