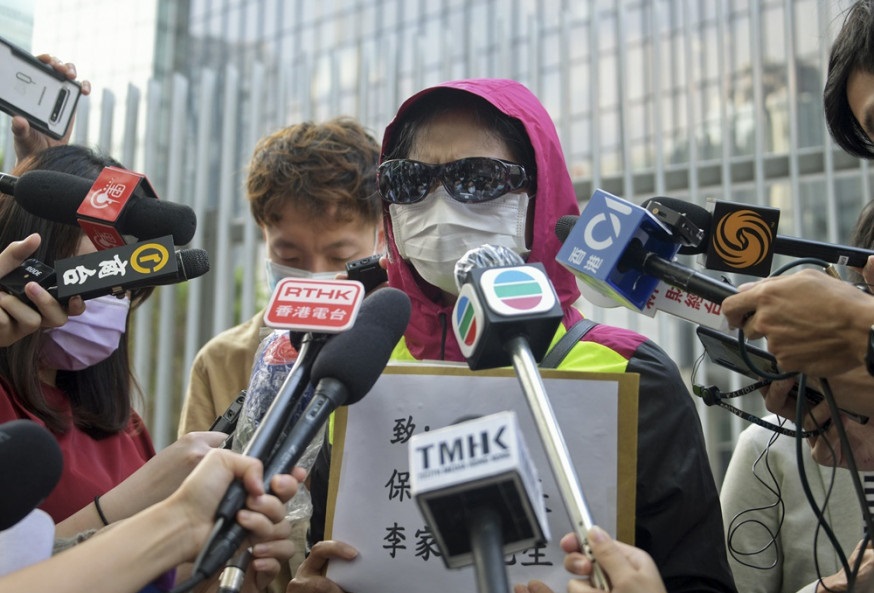 Mother wants justice for her murdered daughter
"Who truly wants to help my late daughter?" The mother of Poon Hiu-wing asked, after reports on Wednesday revealed that murderer Chan Tong-kai has left police's safe house and is now a free man.
Chan's departure from police's safe house was confirmed by reverend canon Peter Koon Ho-ming. Koon also said Chan is now no longer under police's protection.

Speaking to media on Wednesday, Poon's mother expressed her grief and pain, for she has to watch Chan, now a free man, roaming the city as he wishes. It is still unknown when Chan will be tried for murder, she said.

She also felt ashamed as justice for the death of her daughter is not served yet.

"Who truly wants to help my late-daughter?" the desperate mother asked.

She added she is willing to be the middle person between the SAR government and the Taiwan government on turning Chan in for a trial, inviting police from both regions to contact her.

Chan, who killed Poon in Taiwan in February 2018, was sent to jail in Hong Kong for money laundering, and was released on October 23, 2019. He once promised Poon's family that he will fly to Taiwan and turn himself in for murder. However it has been almost two years and he is still in Hong Kong.