A woman believes her cat saved her life by waking her up while she was having a heart attack.
Sam Felstead thinks she would have died in her sleep if Billy had not jumped on her and started meowing.

Once awake, Ms Felstead realised she could not move on her right side, so her mother helped her get to hospital.

Two cat behaviour experts told the BBC that Billy could have been reacting to changes in Ms Felstead's behaviour or physiology.

'He knew'

"The doctors said it was a good job I got to hospital in time," said Ms Felstead, who lives in Stapleford in Nottinghamshire.

"He [Billy] doesn't normally sit with me but he knew something was wrong because he wouldn't leave me alone.

"I do think he saved my life and so does everybody else around me."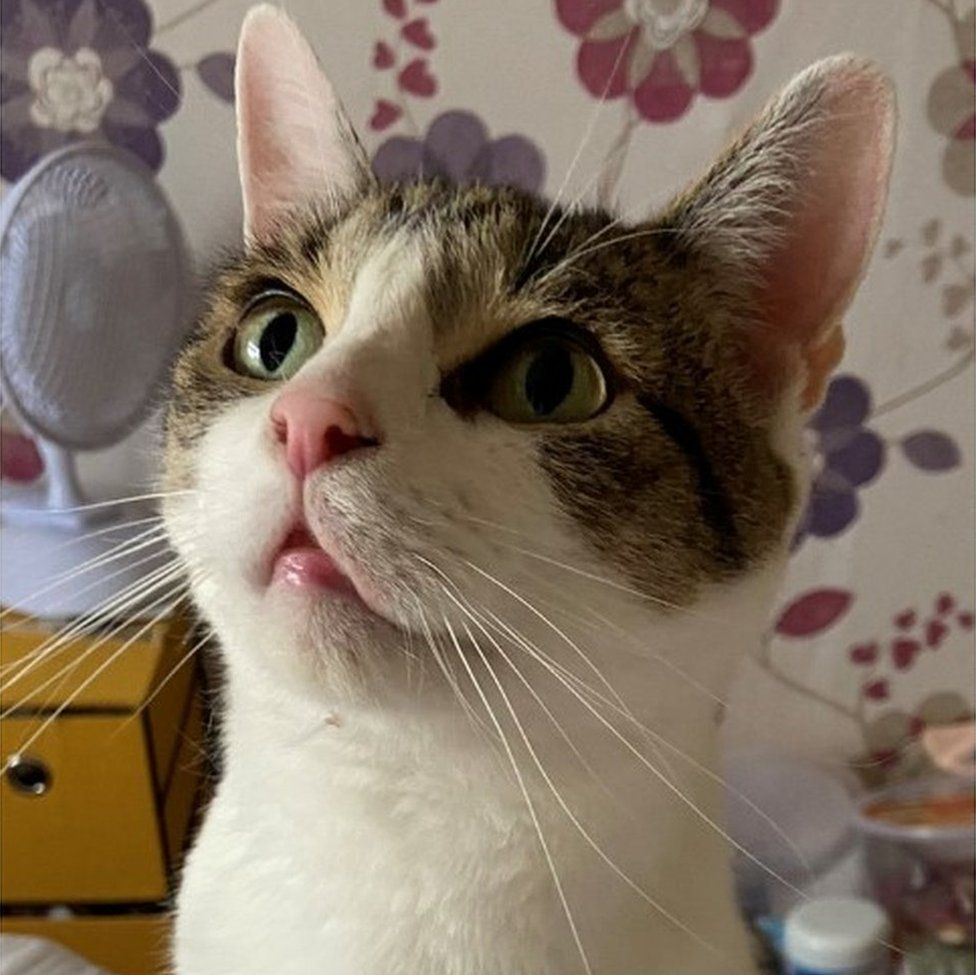 Billy could have been reacting to his owner sweating more than usual

Feline behaviourist Lucy Hoile believes Billy may have picked up on physiological changes in Ms Felstead, or a change in her behaviour, making him anxious.

"It could be that the fact he jumped on her and was meowing was a sign of his anxiety," she said.

"I do believe he probably did save her life, because that's what enabled her to get medical help, but I wouldn't go down the route of saying he did it on purpose. It was him reacting to the situation."

'He was quite clever'

Ms Hoile said Billy could have picked up on Ms Felstead sweating more, moving differently from normal, making noises, being distressed in her sleep, or even changes in her smell.

"I was wet through with sweat so maybe that's what he sensed," said Ms Felstead.

"He was quite clever, bless him. He wanted to stay beside me all the time. Normally he sits next to my mum all the time, he's not interested in me. He loves my mum and gives her lots of love."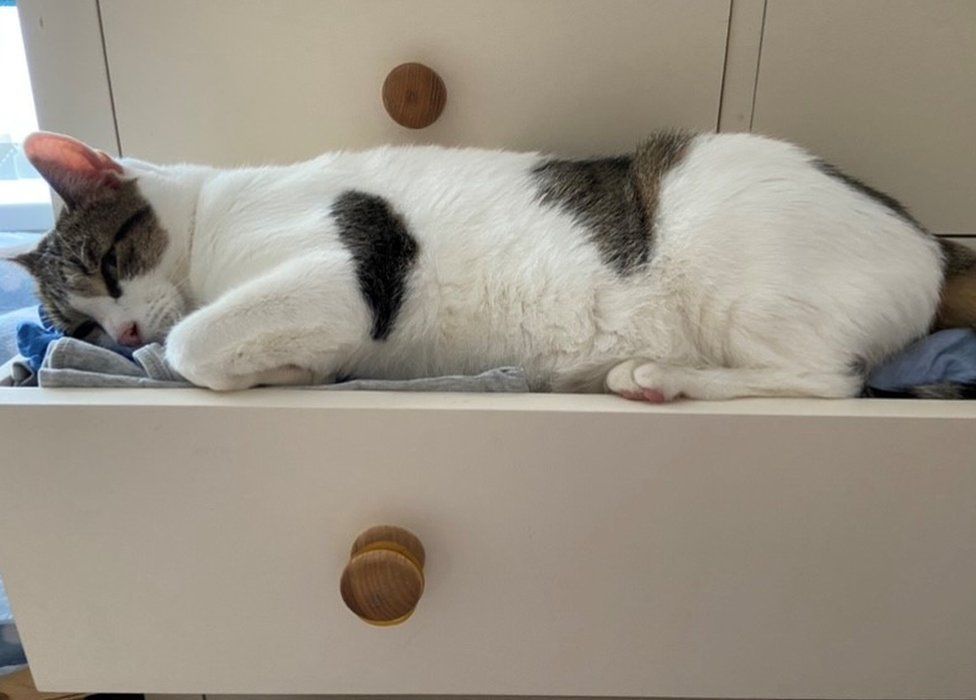 Billy does not normally give Ms Felstead any attention
Linda Ryan, a certificated clinical animal behaviourist for cats, said Ms Felstead could have been behaving in a way that was interesting for or distressing to Billy.

"It might have been that the cat was startled or distressed. The movement or twitching was attracting its attention, because cats are stimulated by movement," she said.

"It's likely to do with the change in behaviour, I would imagine. Cats don't have the same social behaviours as social species, such as dogs or horses or rabbits, as they are more solitary in nature.

"Whilst it's easy to believe this was a deliberate act of altruism, correlation does not equal causation, therefore it was unlikely to be deliberately saving her life."

'Not bothered'

Ms Felstead was in hospital from 8 August to 11 August. She had an angioplasty, where a balloon was used to stretch open a narrow artery. She will also need to take medication.

"When I came out of hospital he wouldn't go near me for a good few hours, whether I smelt funny from coming out of the hospital I don't know," she said.

She feels "very grateful" towards Billy but he is apparently nonchalant.

"I don't think he has one bit of a clue what's happened," she said.

"As long as I feed him he's not bothered."