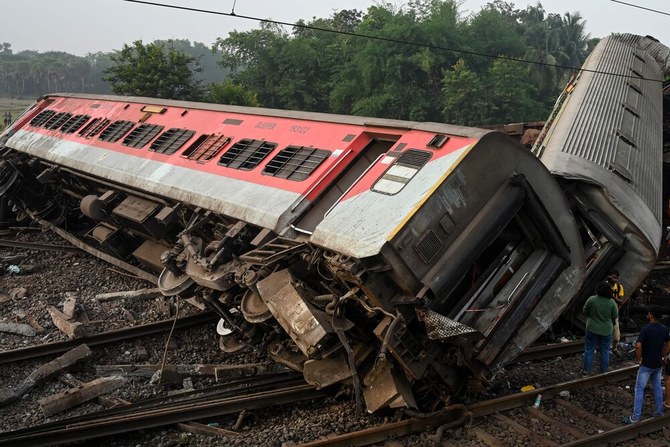 Train Tragedy in Odisha: At Least 261 Dead and Hundreds Injured in Collision of Three Trains
At least 261 people have died and hundreds more have been injured in one of the worst rail disasters in India's history.
On Friday, three trains collided in the eastern state of Odisha, derailing and causing several carriages to overturn.

The Coromandel Shalimar Express, which had 2,000 passengers on board, and the Howrah Superfast Express, carrying at least 1,000 people, were both involved in the accident.

Rescue efforts are ongoing, with authorities fearing that the death toll may still rise.

"It's a terrible disaster, of unimaginable scale," said Dr. Sudhanshu Sarangi, director-general of the Odisha Fire Service.

"We are trying our best to rescue people, but the aftermath of the accident is extremely distressing." The South Eastern Railway has confirmed that at least 261 people have been killed in the crash, and hundreds more are being treated for injuries at various hospitals in Odisha.

Train services in the area have been disrupted, and top officials, including Prime Minister Narendra Modi and Railway Minister Ashwini Vaishnaw, have visited the crash site.

India has the largest network of railway tracks in the world, with over 13 million people traveling 70,000 km of track every day.

However, several hundred accidents are recorded on the country's railways each year.

Friday's disaster is one of the worst since August 1999, when two trains collided near Kolkata, killing at least 285 people.

In August 1995, at least 350 people died when two trains collided 200 km from Delhi, while the country's worst train disaster took place in June 1981, when seven of the nine coaches of an overcrowded train fell into a river during a cyclone in the eastern state of Bihar.