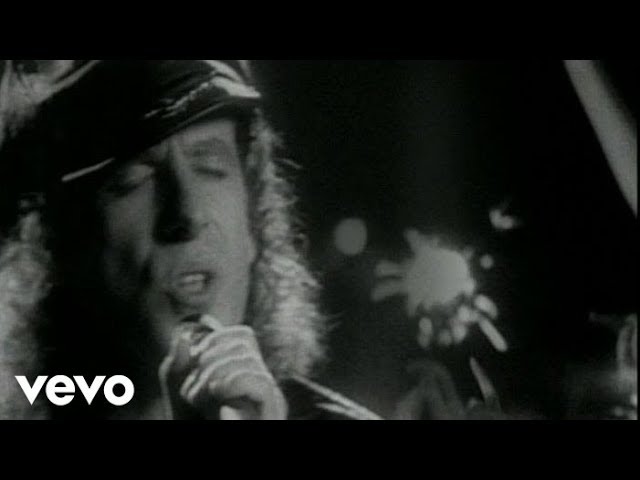 New Investigative Podcast Explores The Fall Of The Soviet Union Through The Song 'Wind Of Change'
Can Rock N' Roll change the world? Did the song Wind of Change by the band Scorpions written by the CIA and cause the collapse of the Soviet Union in 1991?
That's the conjecture of the podcast of the same name, Wind of Change, a bonkers new eight-part investigative podcast premiering May 11 as a co-production of Crooked Media, Pineapple Street Media, and Spotify.

The genesis of the tale is that Scorpions played as part of a packed lineup at the historic Moscow Peace Festival in Lenin Stadium August 1989 and shortly thereafter lead singer Klaus Meine was inspired to write the song Wind of Change about the changing political climate in Eastern Europe.

The fervor over the song grew immediately, and it became a worldwide hit and the unofficial anthem of the fall of the Berlin Wall with its sweeping hooks and power ballad riffs and lyrics about the Moskva River and Gorky Park.

In case you're too young to remember the song, here it is preserved in all of its rock out glory.

In the podcast, Wind of Change, Patrick Radden Keefe, staff writer at the New Yorker, and multiple book award winner reveals the results of a ten-year investigation as a result of a claim by his friend that the CIA wrote the song and gave it to Scorpions in order to spur on the fall of the Soviet Union.

The press release and the audio trailer out today reveal that it's more than just a bizarre story of American propaganda but a history of American propaganda in pop music. Throughout the series, we are promised "exclusive interviews with former CIA officers, music industry legends, and on-the-ground reporting in four countries."

Additionally, we are told that the series "relies as much on the little known histories of government collaboration with legendary jazz artists Nina Simone and Louis Armstrong, as it does on conversations with current and former spies."

I don't know how they meld these seemingly disparate elements together, but history tells us that our American government has always been very interested in popular music.

Billy Holiday, for instance, was supposedly framed by Harry Anslinger, the first commissioner for the Federal Bureau of Narcotics for refusing to stop playing Strange Fruit, a song about the lynching of a black man. Trumped up heroin charges resulted in her being imprisoned for 18 months.

The fall of the Soviet Union was truly a triumphant moment in world history, and the idea of world peace seemed closer than ever. It would not be out of character to find out that the United States government had something to do with it.